Richmond is a hotspot for Asian dessert cafes and 有香 Sweet Memory Dessert 甜點輕食 is one that specializes in Taiwanese desserts.  If the name sounds familiar, it's because they are the sister restaurant of Sweet Memory Corner, an award-winning restaurant on Three Road that serves authentic Taiwanese cuisine.  After having a media dinner at Beijiang Restaurant, a group of us decided to finish off the evening on a sweeter note.  We ventured across the street to Sweet Memory Dessert – a recommendation by Picky Diner.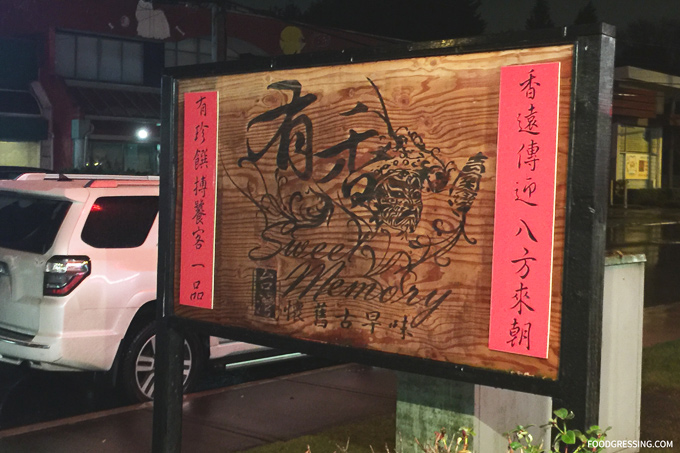 Disclosure:  None of the food and drinks in this review were complimentary.  This review is done anonymously.  Opinions are my own.
Retro Charming Interior
The interior of Sweet Memory Dessert exudes a Taiwanese retro charm with overhanging red lanterns, concrete covered brick walls, and vintage posters.  It felt very much like an old Chinese Village setting where people are dining al fresco.  For seating, there are many 2 – 4 people wooden tables with wooden stools.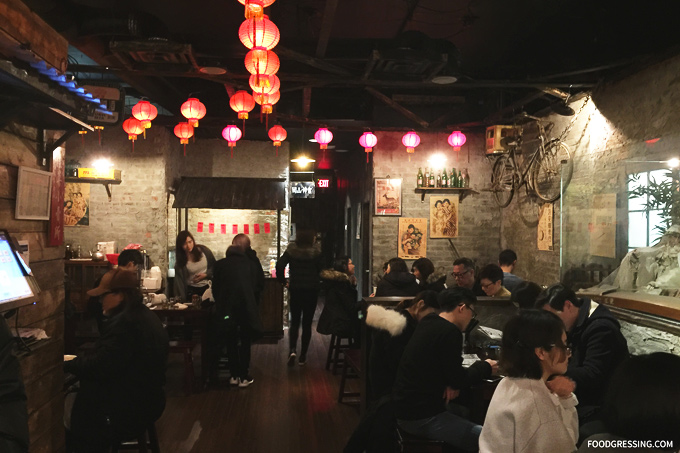 Sweet Memory Dessert Menu
For dessert options, Sweet Memory offers Tofu Pudding Dessert, Traditional Shaved Ice, Grass Jelly, Coffee Jelly, Jasmine Jelly and more.  They also have a wide selection of Bubble Tea Drinks including Milk Tea, Slushies, Milk Caps and so forth.  Aside from desserts, they also have savoury Taiwanese snacks like Taiwanese Meat Sauce on Rice, Pork Intestine Thin Noodles, Meat Ball in Rice Wrap and more.  They accept cash for payment only.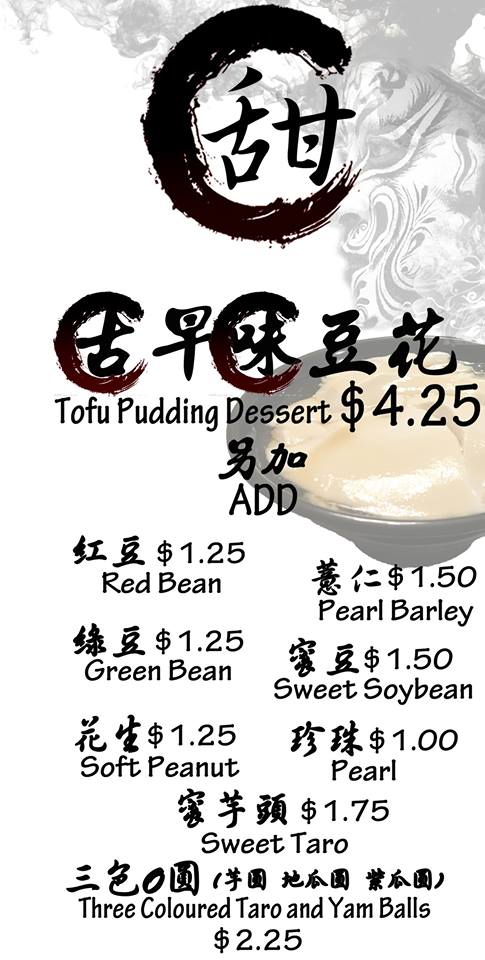 I have compiled a pdf of their menu using menu photos posted on Facebook.  To see the Sweet Memory Dessert menu, click here.  Items and prices subject to change.
What We Tried
In general, the desserts and drinks seem reasonably priced and the quality seemed decent.  Here'a look at what was ordered:
Passion fruit Shaved Ice($5.75)
We were surprised by the size of the shaved ice.  It's certainly a dessert that can be shared between two people.  The shaved ice had a subtle milky flavour but the the passion fruit syrup was too sweet for my liking.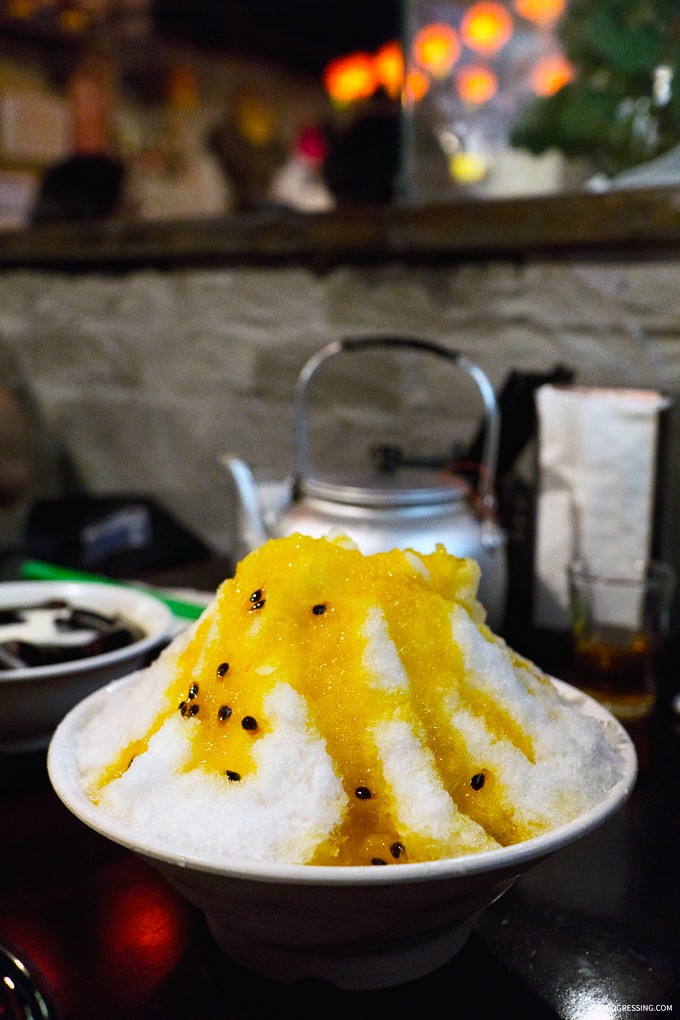 Tofu Pudding with Pearls ($5.25)
I found the house-made tofu very silky, smooth and delicate.  The pearls were soft and smooth on the outside but gradually more chewy towards the centre.  Very refreshing.
Tofu Pudding with Three Coloured Taro and Yam Balls ($6.50) 
Pro Tip:  Don't panic!  All the add-ons are hidden underneath the tofu.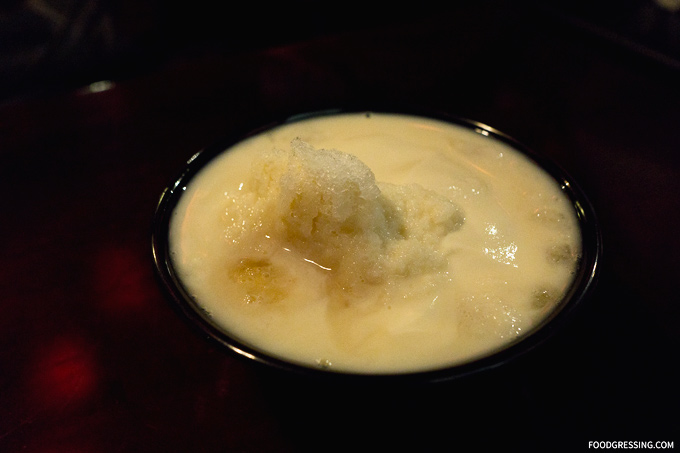 Bubble Tea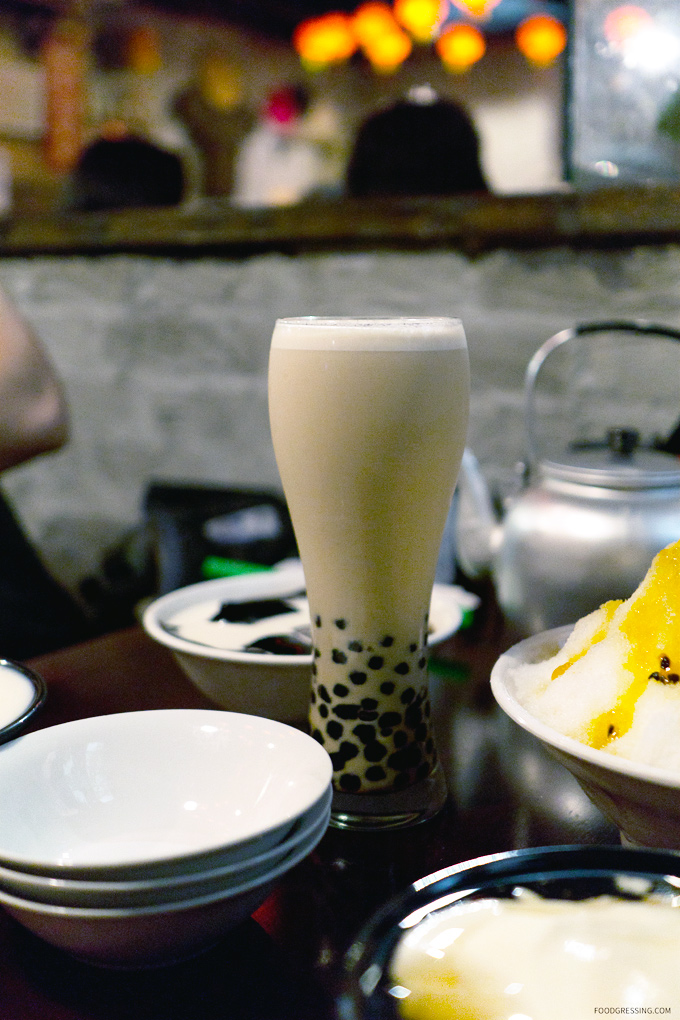 Overall Impression of Sweet Memory Dessert
Sweet Memory Dessert seems like a popular place for simple yet refreshing Taiwanese desserts.  Prices and portions were reasonable.  I personally don't really go for desserts that don't have much of appeal in terms of presentation so I wouldn't return to the cafe because of that.  Rating: 3.5/5
Dinner recommendation in the same area, try Beijiang Restaurant.  See review here.
有香 Sweet Memory Dessert 甜點輕食
Address: 130-8080 Leslie Rd, Richmond, BC
Facebook: Link‎