CinCin is one long-standing restaurant in Vancouver serving upscale Italian dishes, handmade pasta along with an extensive wine menu. But in case you want to take a bit of the dining experience home after a delightful meal at CinCin, you might consider one of their delectable Take Home dessert boxes. Last week, I attended a small media gathering at CinCin and at the end we were presented with box full of goodies prepared by CinCin's Pastry Chef, Lewis Birch.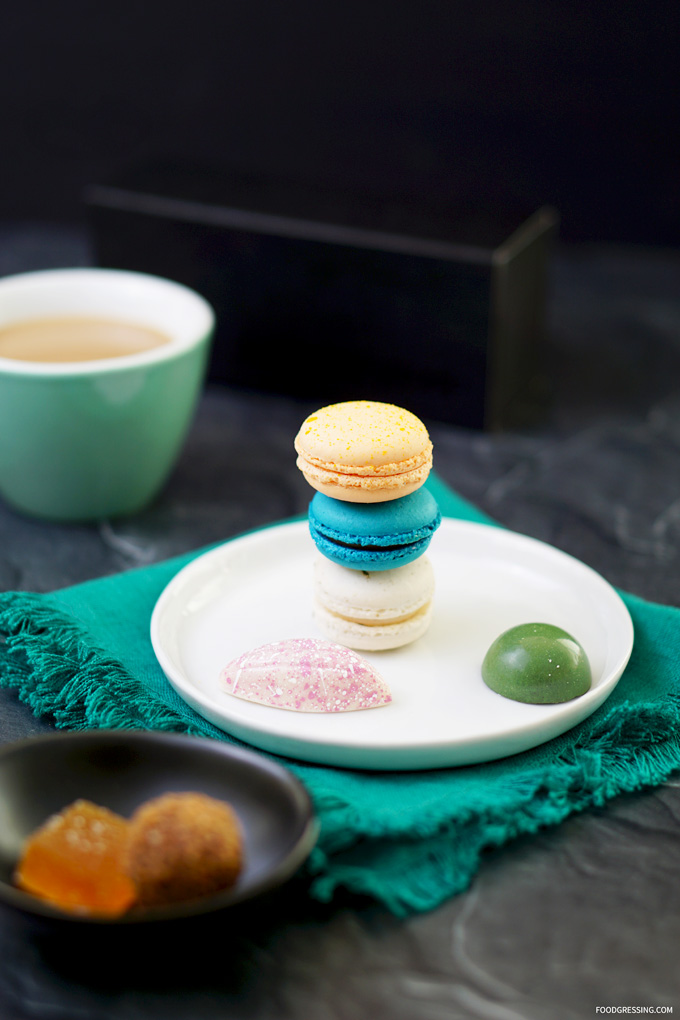 Our box contained a variety of housemade sweets including Passionfruit Jelly, Peppermint Bonbon (pink and white), Lime and Mint Bonbon (dark green), Raspberry Truffle and Brandy Truffle. There were also some very unique macaron flavours: Duck Fat Caramel (blue), Orange and Clove (orange), Pecan and Black Truffle (white). While all the treats were very tasty, it was love at first bite with the Orange and Clove macaron. I absolutely loved the mild citrusy flavour.
For more information in CinCin, visit cincin.net.