Baby, it's cold outside so how about some ramen to warm you up? The Poke Shop in Gastown has introduced a menu of ramen and rice bowls this winter season.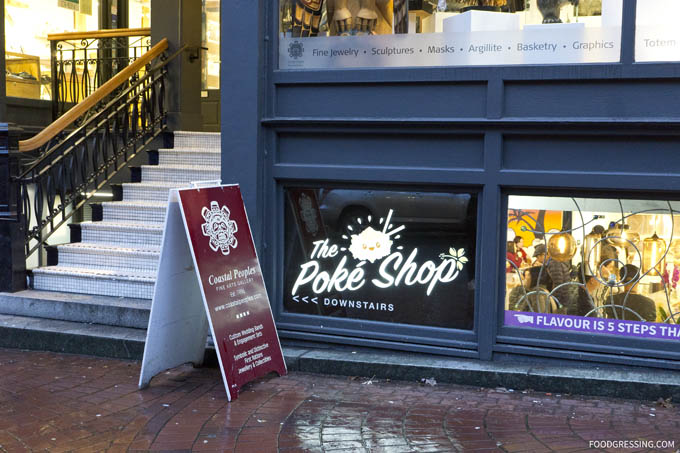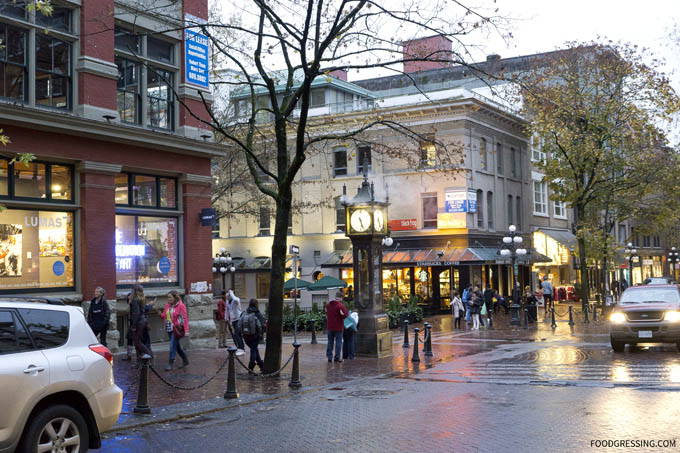 For ramen, there are 8 varieties (black garlic oil tonkotsu, tonkotsu, beef brisket, shoyu chicken, cha siu, miso, shoyu, and vegetarian). There are also 6 rice bowl choices: teriyaki chicken, teriyaki beef, oyakodon, beef don, cha siu and vegetarian. The Poke Shop is even offering curry bowls with choice of chicken, beef and vegetable in the near future. You can expect ramen bowls to be around $11 – $13 and rice bowls around $10 – $13.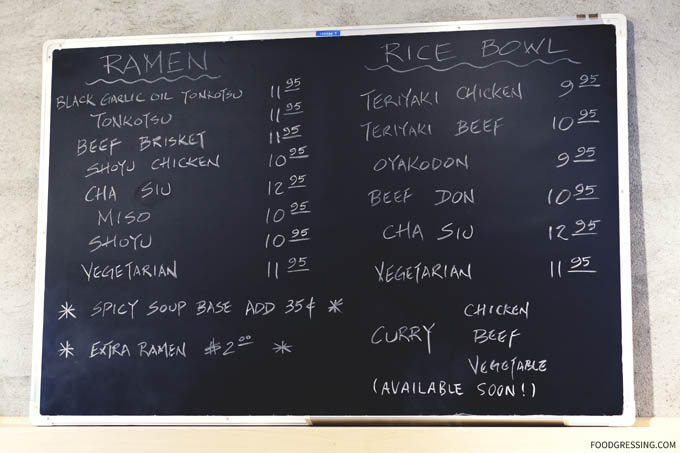 Disclosure: I attended a media tasting where all food and drinks were complimentary. Opinions are my own.
What We Tried
Our media tasting consisted of the following dishes:
Ramen

Miso Ramen ($11) in Spicy Soup Base ($0.35)
Black Garlic Oil Tonkotsu ($12)
Tonkotsu ($12)

Rice

Oyakodon ($10)
Cha Siu Don ($13)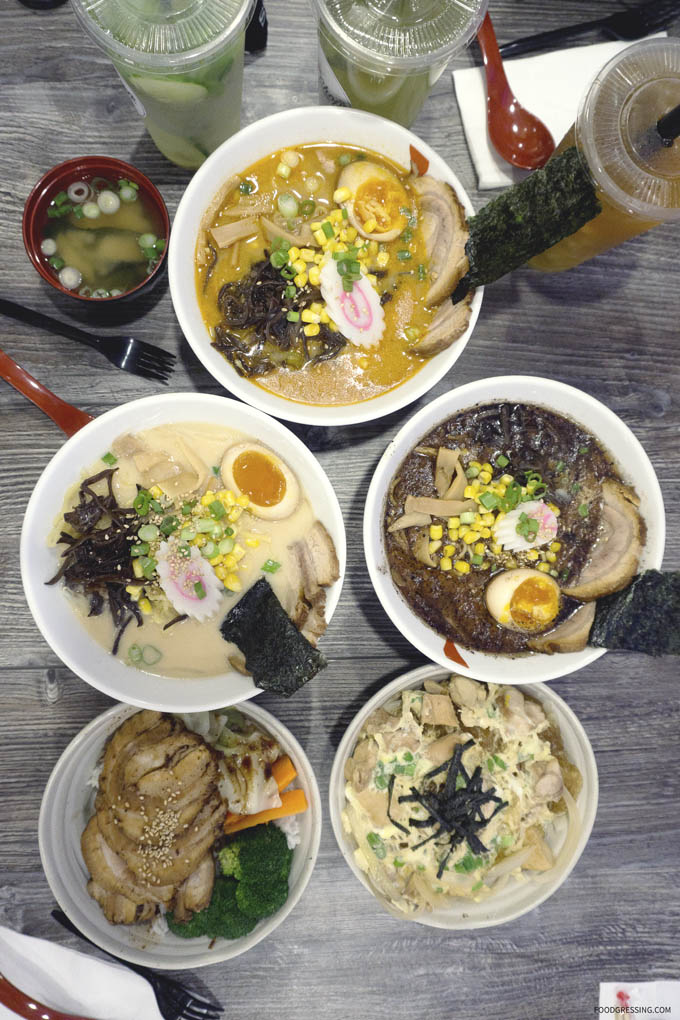 While I sample many of the dishes at the tasting, the one dish that stood out to me the most was the Miso Ramen with Spicy Soup Base. To me, this had the most flavourful broth but I must admit that my regular go-to ramen flavour is miso. I thought the noodles (somewhat al dente) and the cha siu (somewhat tender) were OK for a non-ramen dedicated eatery.
My second favourite would have to be the Black Garlic Oil Tonkotsu Ramen in terms of having a tasty, flavourful broth.
Other dishes we tried were the Tonkotsu Ramen and rice bowls (Oyakodon and Cha Siu Don).
The Poke Shop has a selection of specialty drinks. At this event, I tried the Cucumber Agave Lemon Water which seem like the perfect cool and refreshing drink to be had while being pampered at a spa. The other drink I enjoyed was the Roasted Macademia Milk Tea which had nice, nutty flavours.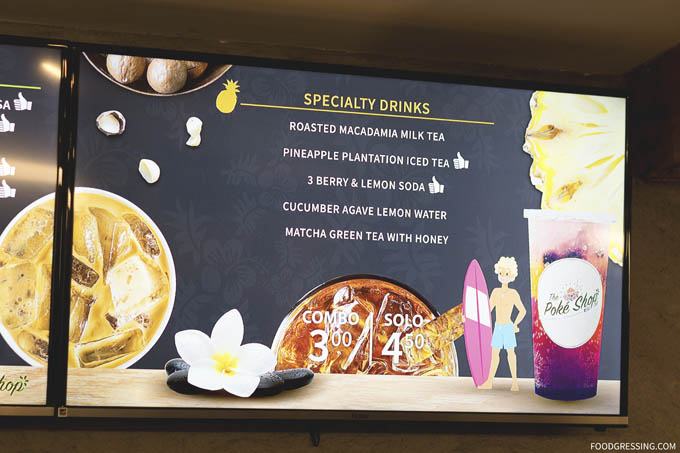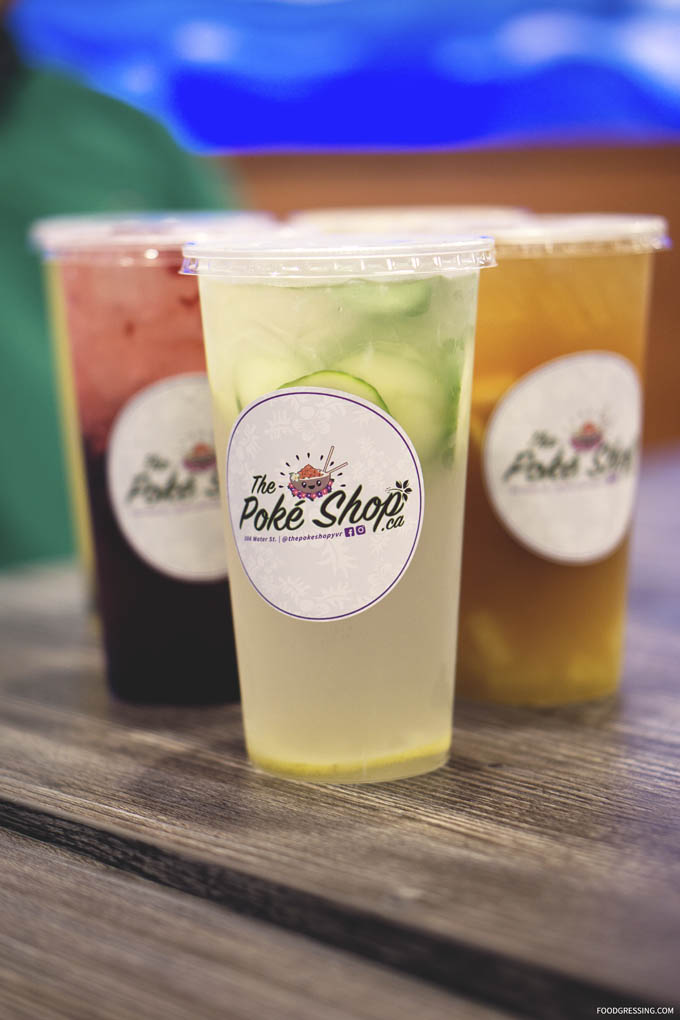 Related: Newly Opened Poke Shop in Gastown
The Poke Shop
Address: 306 Water St #2, Vancouver, BC
Website: http://thepokeshop.ca/‎