On my trip to Portland, I had the pleasure of visiting the newly opened Virtuous Pie location on South East Division.  Originating from Vancouver, BC, Virtuous Pie serves 100% plant-based hand-crafted pizza and ice creams.  Their plant-based menu has been a hit with vegans but their food is so delicious that it has become popular with meat lovers as well.  Here's a look at my visit to Virtuous Pie PDX.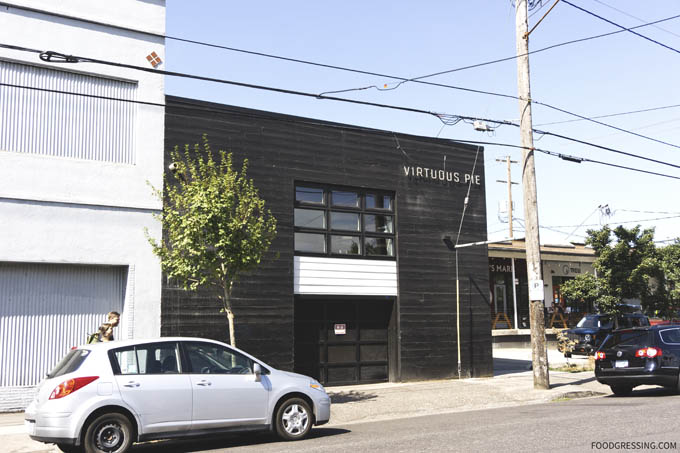 Disclosure:  All food and drinks in this review were complimentary.  Opinions are my own.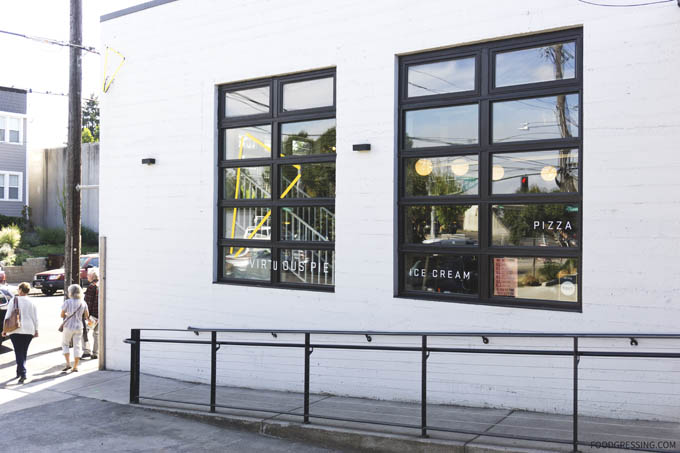 Stylish Industrial Space
When I first walked into Virtuous Pie, I was immediately impressed with the stylishness of the space.  It has an industrial look but still feels warm and inviting.  There is an open kitchen where you watch staff prepare the delicious pizzas.  Seating is aplenty with a communal table in the middle, counter seating by the window, patio seating outdoors and an upstairs lounge area.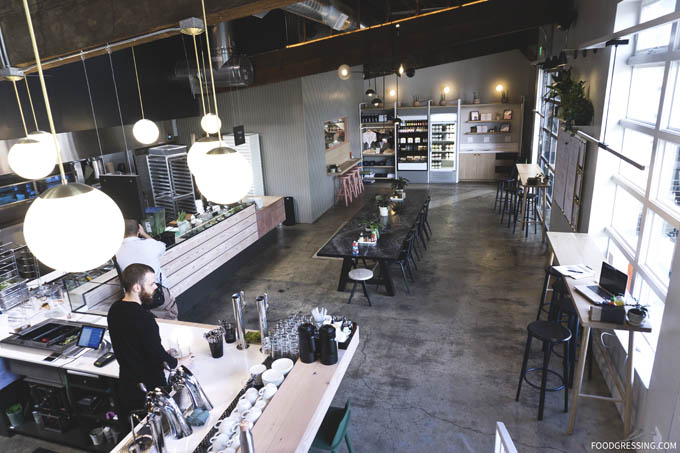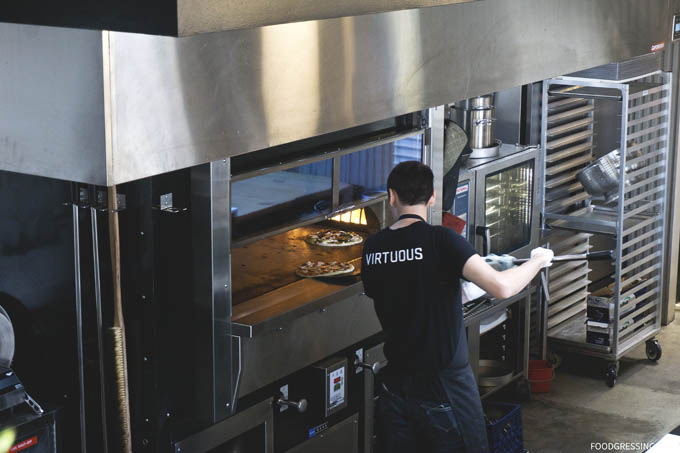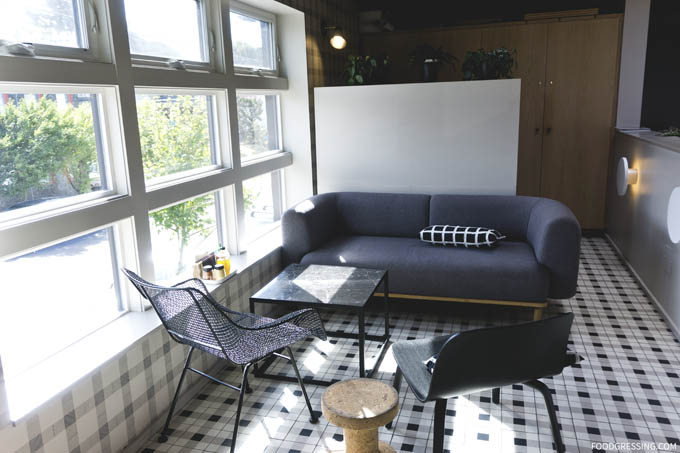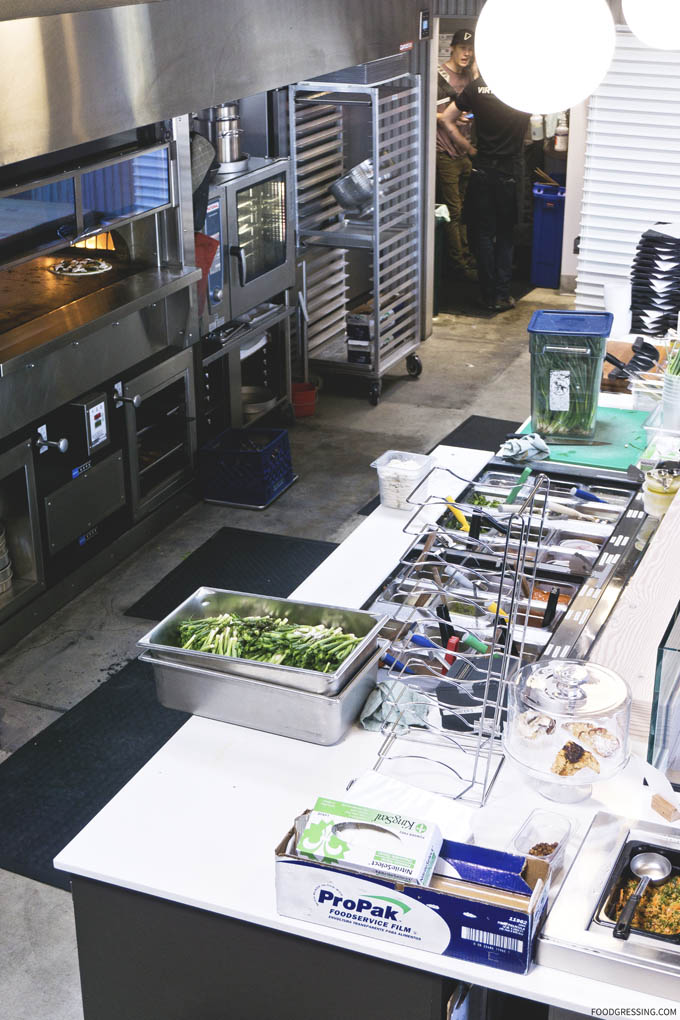 Virtuous Pie Menu
On the menu at Virtuous Pie are plant-based pizzas made in-house including ingredients like their nut-based cheese and three-day dough.  Pizzas are 10 inches each.  They have classic flavours like Margherita but also very inventive and creative ones like Curry Mile (butter chicken curry, roasted cashews) and Stranger Wings (spicy buffalo cauliflower, blue cheese drizzle).  Ice cream offerings range from single or double scoops to flights, affogatos, ice cream sandwiches, and floats.  You'll also find a variety of drinks on tap like wine, beer, cider, kombucha and cold brew.

What We Tried
Coming in for a weekday lunch, my family and I tried the following:
Margherita pizza ($10)
Ultraviolet pizza ($13)
Banana + charcoal + coconut ice cream affogato ($6)
Horchata cold brew ($4.50)
The Margherita Pizza featured San Marzano tomato sauce, cashew mozzarella, fresh basil, and EVOO.  Simple, and delicious.  The cashew mozzarella was melty, gooey, a bit nutty and very delicious.  The UltraViolet was a more creative option featuring walnut + arugula pesto, cashew mozzarella, oven dried tomatoes, flowering kale, caramelized onion and pine nuts.  This pizza was on the sweeter side from the caramelized onion.  The two major highlights of the pizza for me were the arugula pesto and pine nuts.  For both pizzas, the crusts were thin and nicely crispy.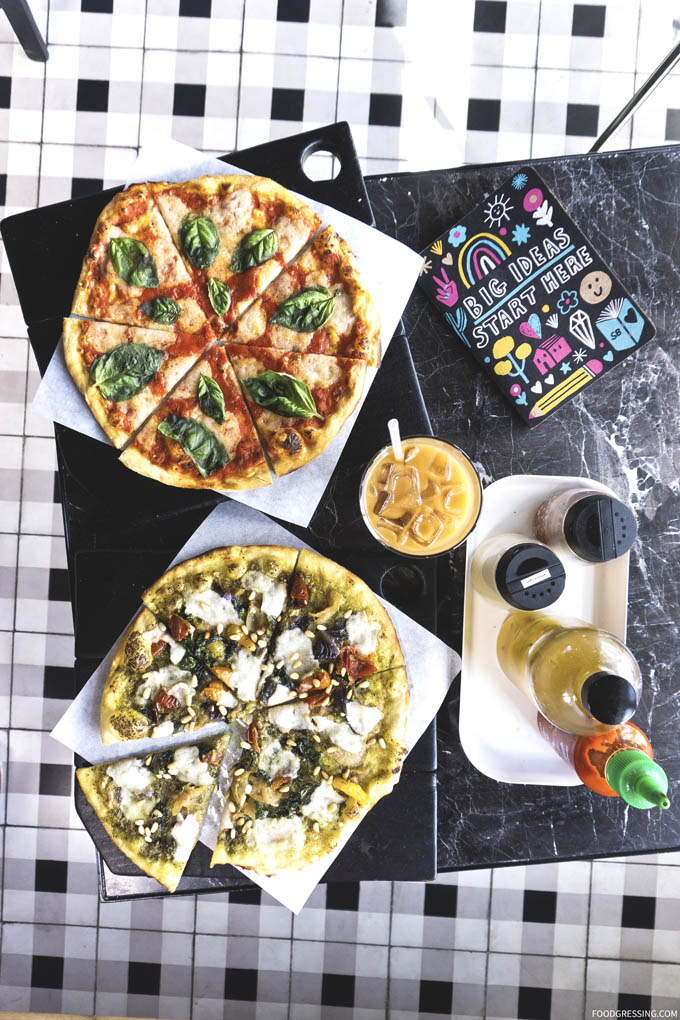 I tried their seasonal drink which was a Horchata Cold Brew.   This was insanely good with a nice creamy texture and a balance between traditional hortacha flavours (vanilla, cinnamon, sugar, rice milk) and espresso.  I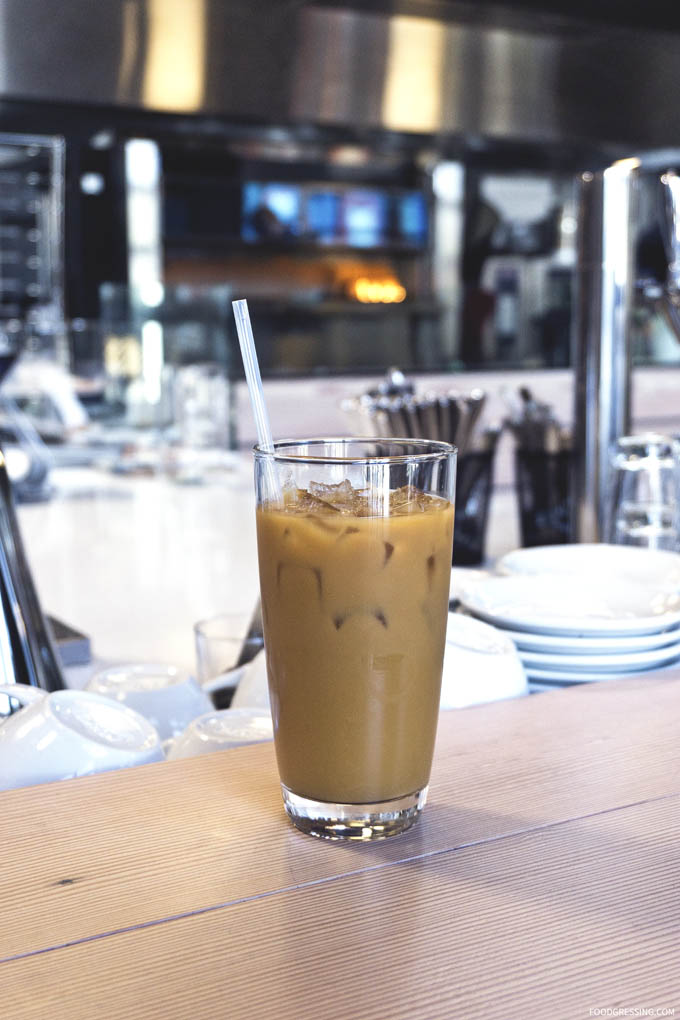 As for dessert, we went with a banana + charcoal + coconut ice cream affogato.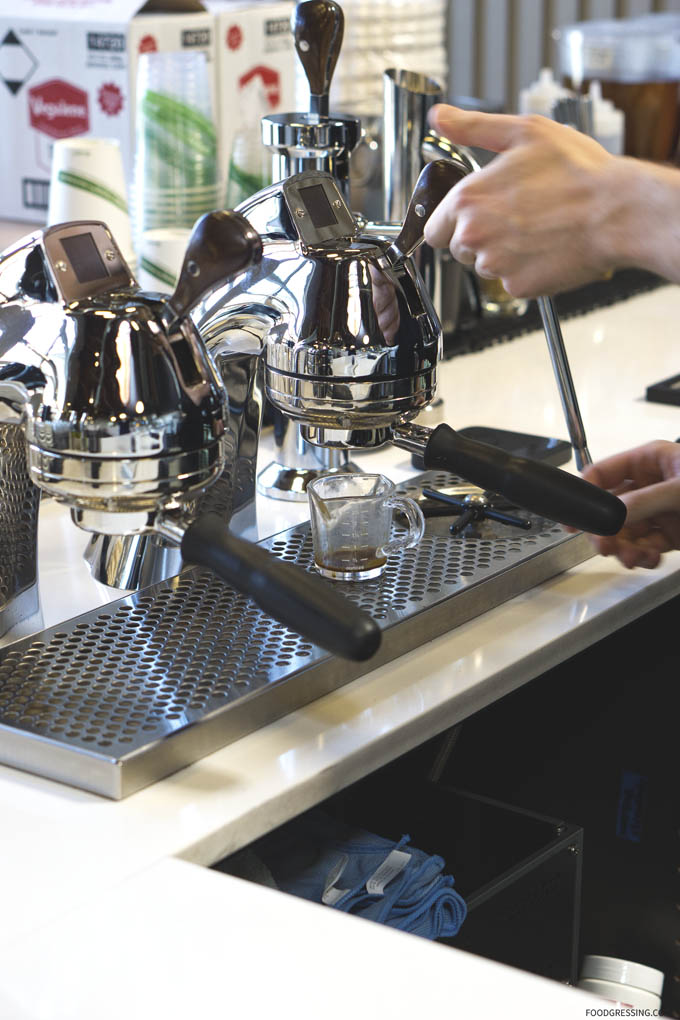 The banana + charcoal + coconut ice cream itself was a heavenly treat.  I loved that large coconut flakes were incorporated into the ice cream.  This added a bit of chewiness to the smoothness of the ice cream.  The flavour was also pretty tasty in affogato form.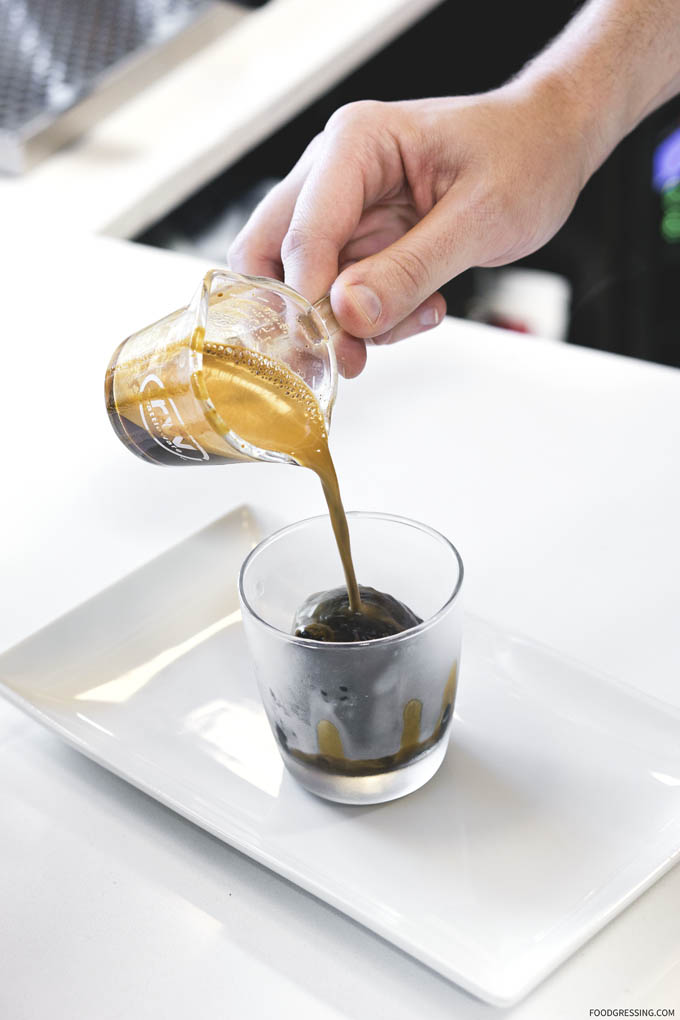 Overall Impression
From the impressive space, friendly staff to the delightful pizzas and ice creams, my experience at Virtuous Pie PDX was stellar.  I would recommend Virtuous Pie for anyone who loves a good pizza and ice cream in general.  I just know you'll enjoy what they have to offer.
Virtuous Pie
Address: 1126 SE Division St #200, Portland, OR 97202, USA
Website: www.virtuouspie.com‎