Nong's Khao Man Gai is one of my favourite restaurants in Portland, Oregon.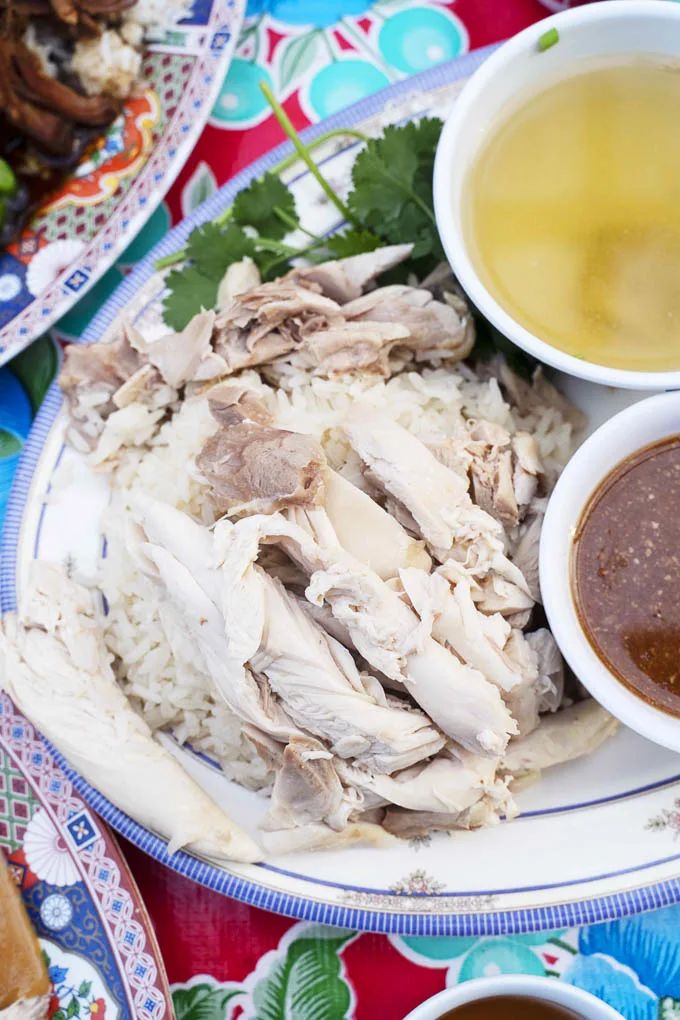 Living up to its namesake, this restaurant specializes in one dish: Khao Man Gai.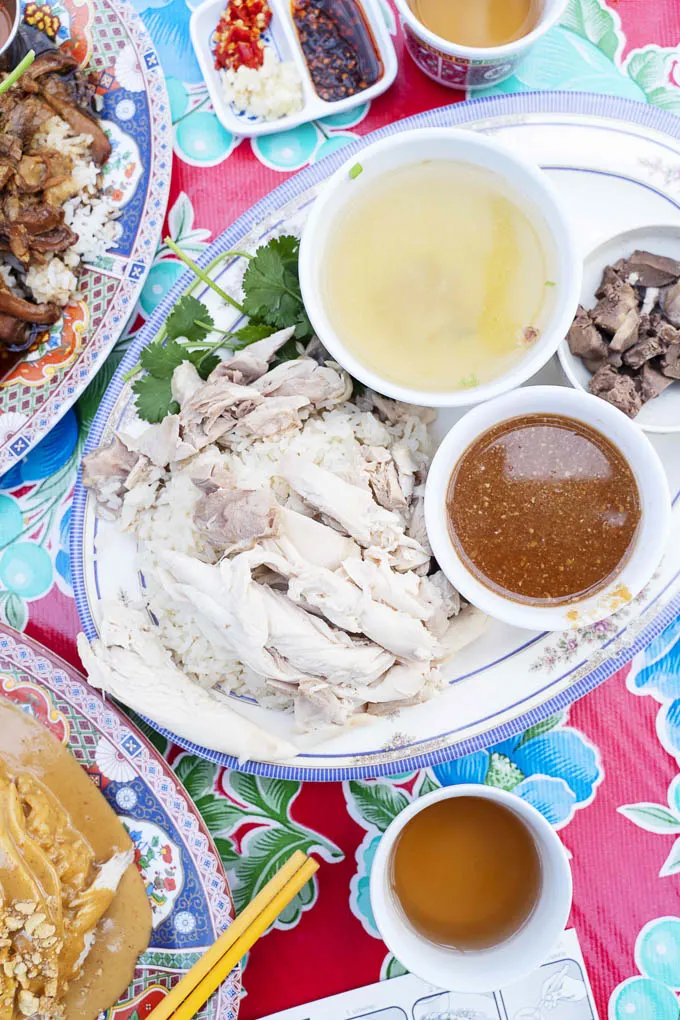 Many restaurants in Thailand only serve one entrée, as long as they do it really well.
Chicken & Rice
Nong Khao Man Gai, translating to "chicken and rice," follows this tradition.
This warm and comforting dish is traditionally served with a side of soup and special sauce.
At Nong's Khao Man Gai, you can order different sizes of their namesake dish, plus a few different variations, like a vegetarian version with tofu, a version with peanut sauce, and Thai pork and rice.
Sides include Thai-style pickles, chicken skins, vegetables, and extra soup.
They also serve a variety of unique beverages, like Thai iced coffee, Thai iced tea, and Thai tea floats.
Background
Nong's Khao Man Gai was founded by a Thai immigrant who traveled to the United States with only $70 and two suitcases.
Eventually, she opened up Nong's Khao Man Gai as a food cart, then opened up her restaurant in southeast Portland's Buckman neighborhood.
She continues to expand her business by manufacturing her signature sauce, which is now found in refrigerators throughout the country.
What We Tried
On our last visit, we visited their SE Ankeny Street location. You order at the counter and they bring you the food after. There is indoor and patio seating.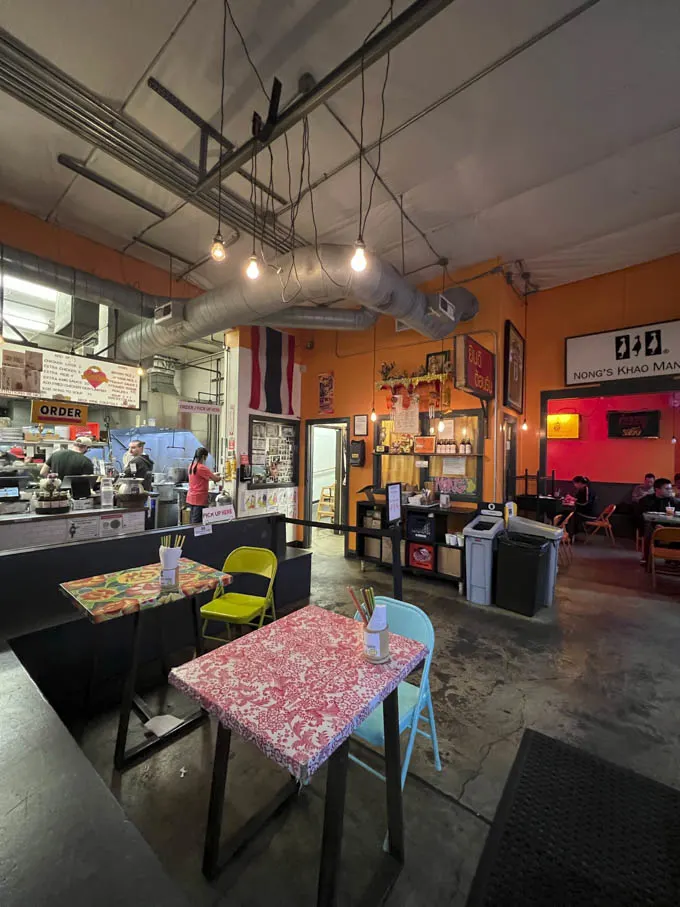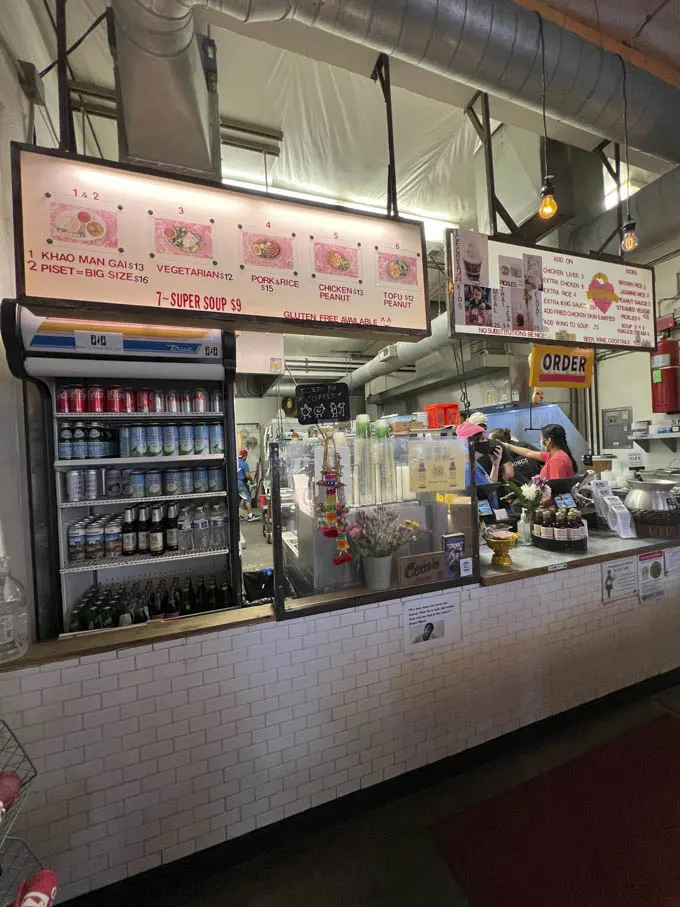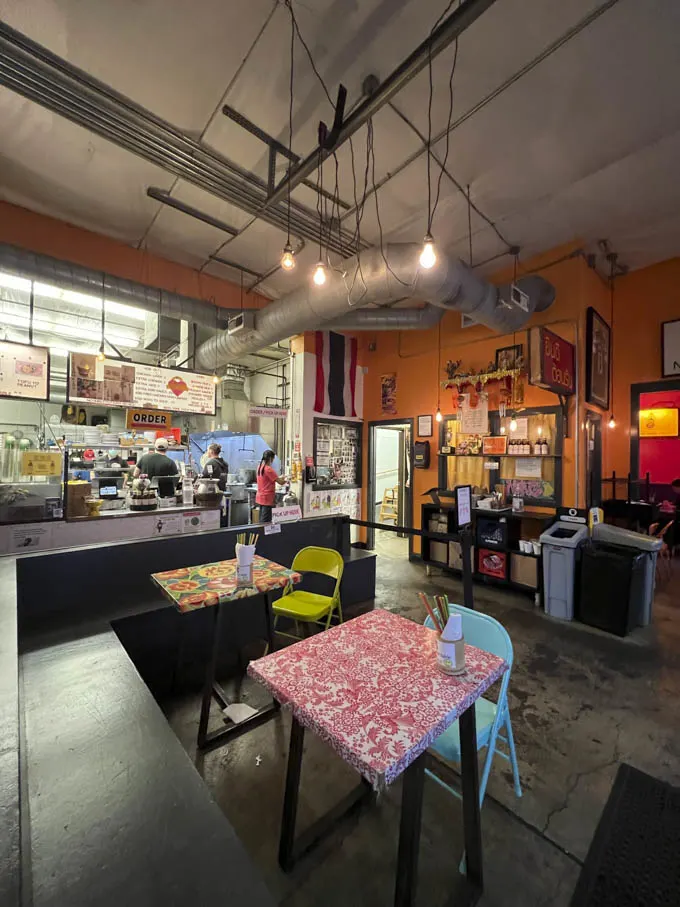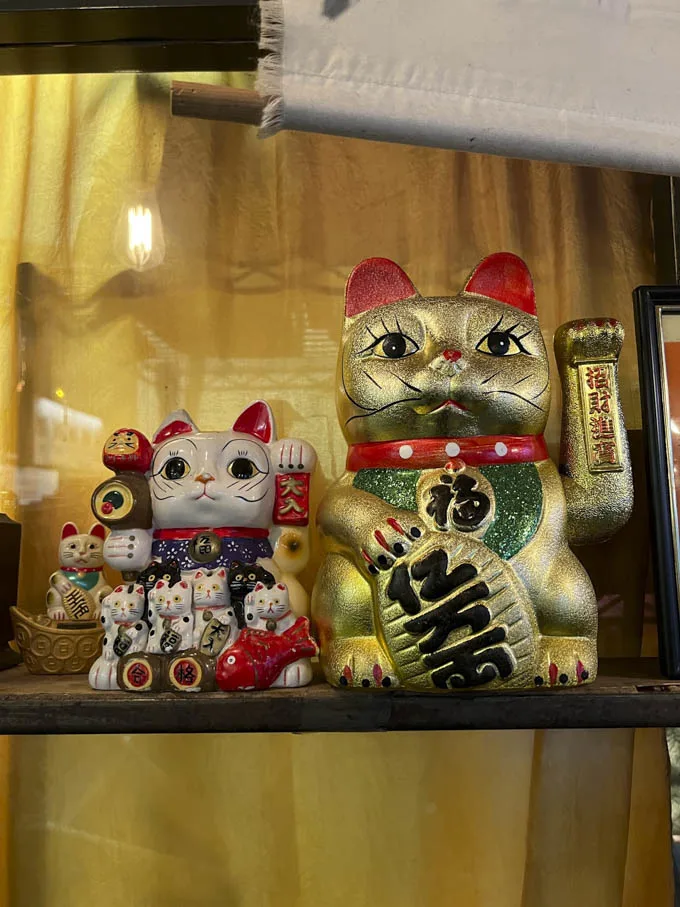 We ordered the following: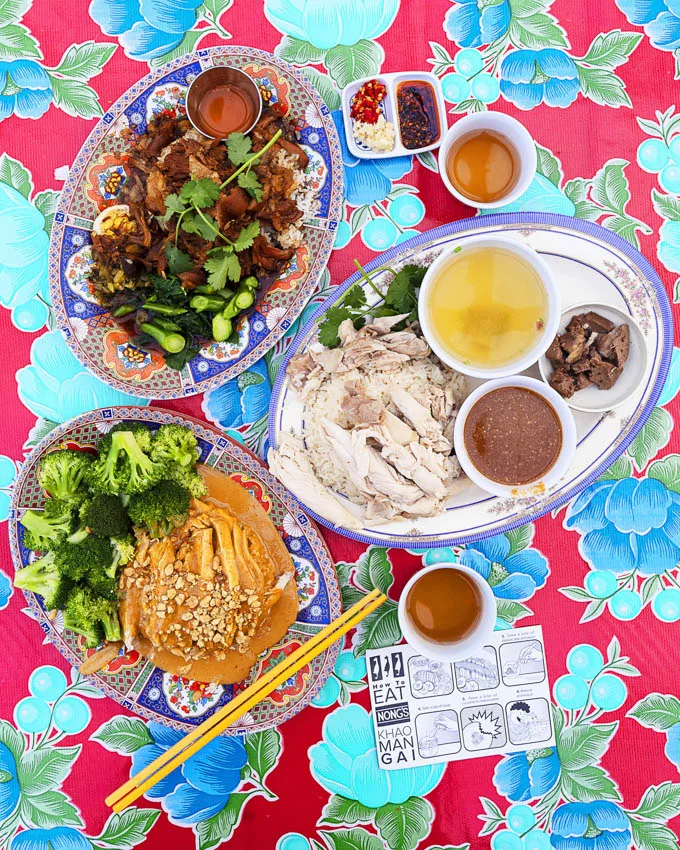 Khao Man Gai Piset (Large Size)
Thai Chicken & Rice served with Nong's Sauce, cucumbers, cilantro, and a side of soup. I love the tender, moist, flavourful and tasty chicken along with the comforting wintermelon soup.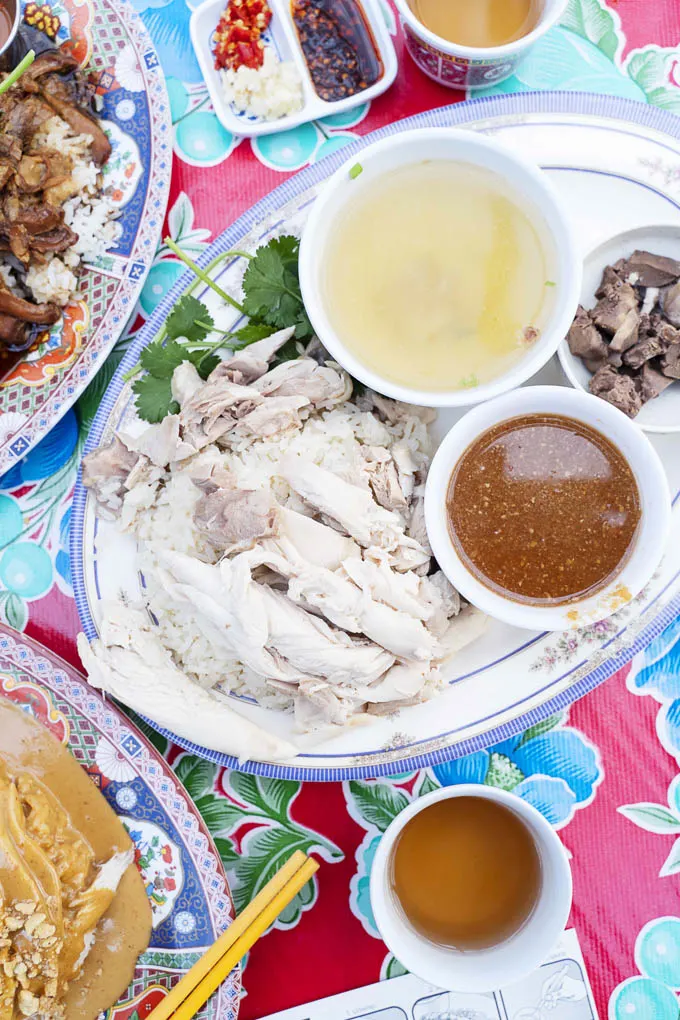 Chicken, Rice & Peanut Sauce
Chicken and steamed broccoli served on jasmine rice with Nong's peanut sauce (made with shrimp paste). The peanut sauce is on the sweeter side and can be a bit too much. The steamed broccoli helped to balance it out a bit.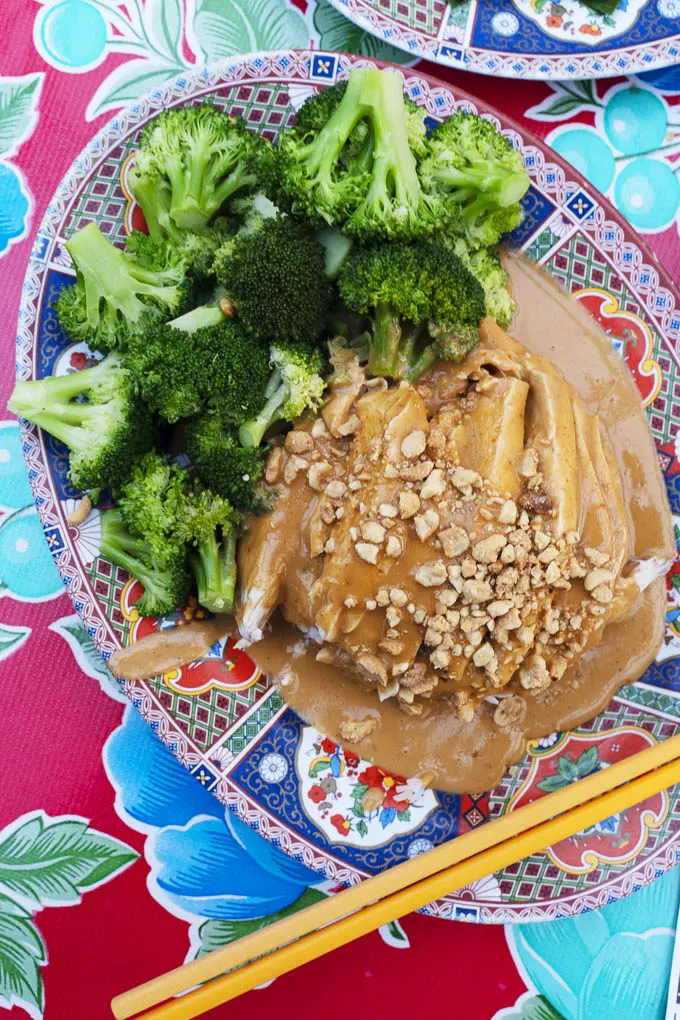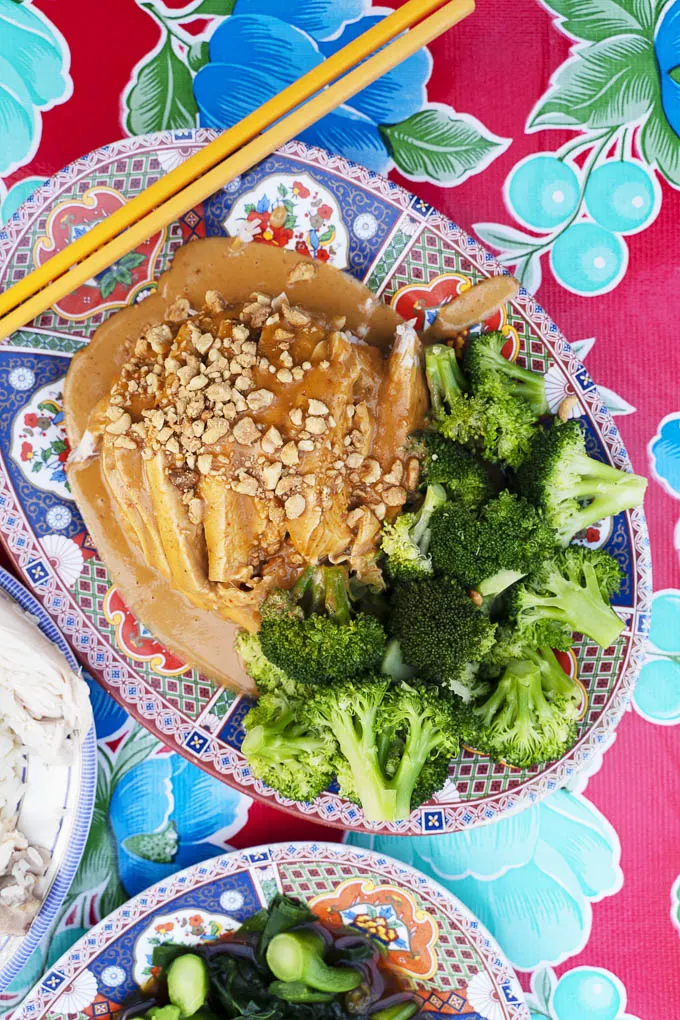 Khao Kha Muu
Thai Pork & Rice (Carlton's Farm), pickled mustard greens, and boiled egg served on jasmine rice with Thai chili sauce.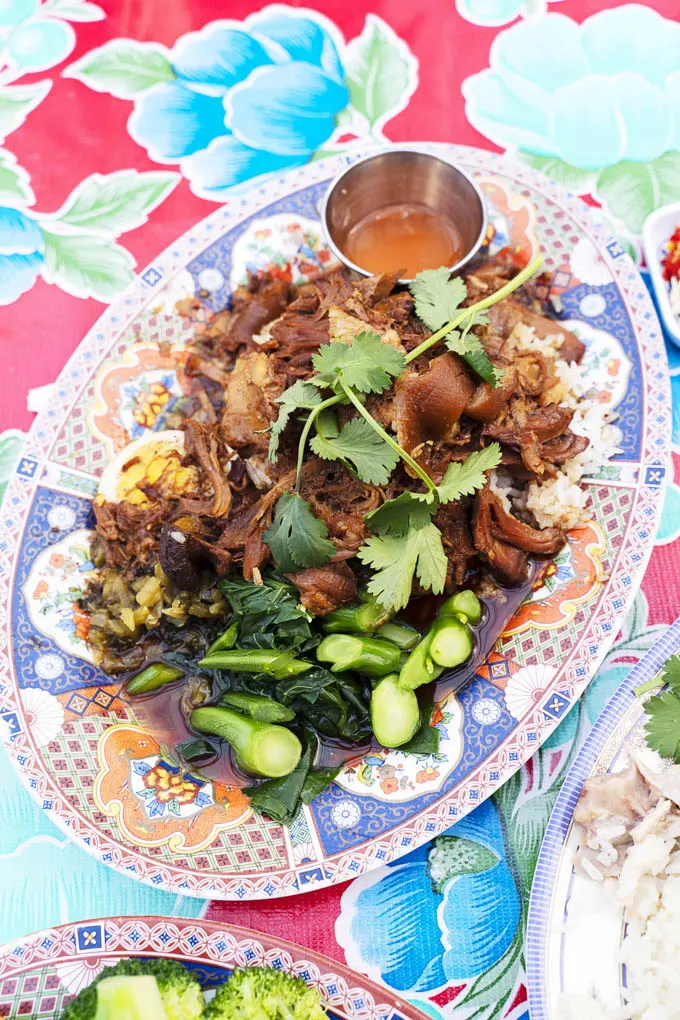 If you are ever in Portland and am wanting a delicious, homestyle and comforting eats, check out Nong's Khao Man Gai.
khaomangai.com
609 SE Ankeny Street, Suite C, Portland, OR 97214