No matter how you choose to celebrate New Year's Eve this year, make sure your cocktails are festive and fizzy!  Sparkling Ice has a few New Year's Eve sparkling cocktail recipes that you might want to enjoy while saying cheers.  If you're not familiar with Sparkling Ice, they are a refreshingly delicious water that delivers bold flavour and just the right amount of fizz, all without the calories.  In fact, there are zero calories per 503 mL serving.  There are six Sparkling Ice flavours available in Canada: Black Raspberry, Cherry Limeade, Coconut Pineapple, Kiwi Strawberry, Lemon Lime and Orange Mango.  Here is a round-up of easy, fizzy and festive New Year's Eve Sparkling cocktails made with zero-calorie Sparkling Ice.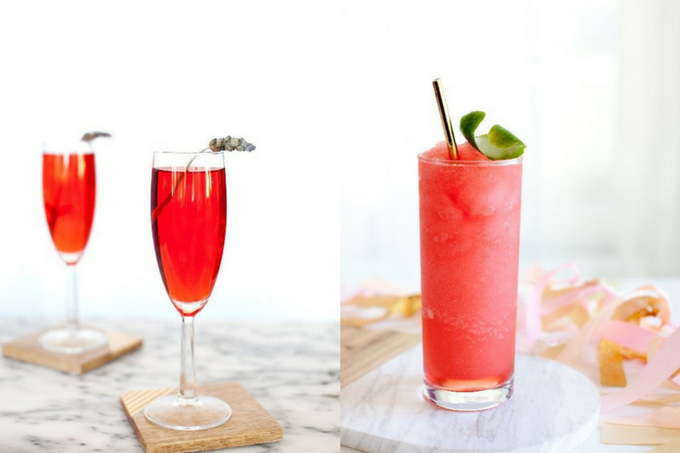 Disclosure: Some of the links below are affiliate links, meaning, at no additional cost to you, I will earn a commission if you click through and make a purchase.
Prosseco Punch
INGREDIENTS
1 Part Prosecco
DIRECTIONS
Mix together and garnish with small lavender sprig
Sparkle & Spice
INGREDIENTS
DIRECTIONS
Sparkling Frosé
INGREDIENTS
8 Rosé Ice Cubes
1oz lemon juice
Mint, for garnish
DIRECTIONS
Pour rosé into an ice cube tray and place in freezer until frozen. In a blender, combine Sparkling Ice, rosé cubes, and lemon juice. Garnish with a mint sprig and serve.