Calgary's Monplaisir Delicacies recently held a tasting event for media in Vancouver to try their line of macarons.  While the company has an existing storefront in Calgary, they are currently seeking distributors in Vancouver.  The event was aimed to help Monplaisir Delicacies gain feedback from Vancouver media on their products and to help spread the word.  I attended the media tasting recently and learned more about how their macarons are made.
Disclosure:  All food in this review were complimentary.  Opinions are my own.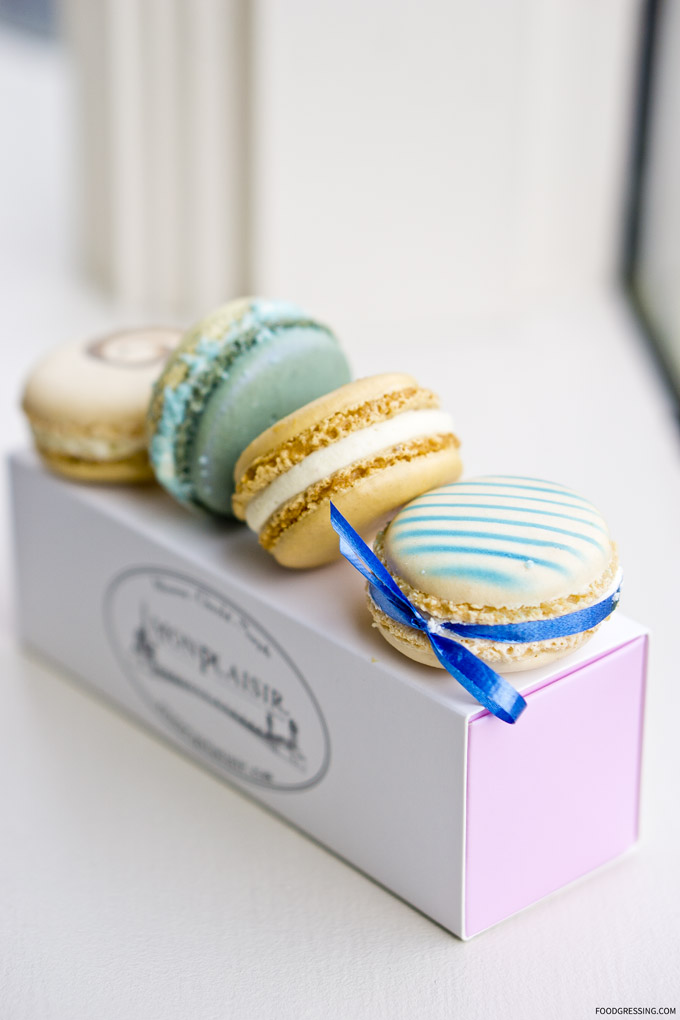 It was interesting to hear of a company wanting to expand into the macaron market in Vancouver.  Vancouverites certainly love their macarons and this city has no shortage of expertly made ones.  In the past, I have reviewed macarons from Bon Macaron Patisserie, Thierry, Faubourg, Soirette, French Made Baking, and Paris' Laduree boutique in Vancouver.  I know of one company locally, Kitchening & Co, who sells macarons wholesale to groceries like Choices and Urban Fare.  In my opinion, the macaron offerings in Vancouver seem quite saturated.
Monplaisir Delicacies takes pride in the fact that their macarons are made in Calgary without any preservatives or additives and their fillings are made mostly with organic local ingredients.  No pre-mixes or animal byproducts are used.  The company noted that their macarons appear more diluted and faded because they do not use chemical food colorings.  Hence, their macarons are 100% free of chemical additives.  Their macarons are able to be stored frozen for up to 6 months; this makes them easy to be sold outside of Calgary.  The ones we tried at the event were three months old, but because they are a more natural product, they are able to retain its quality.  Monplaisir Delicacie's frozen macarons need just 30 minutes of thawing before serving.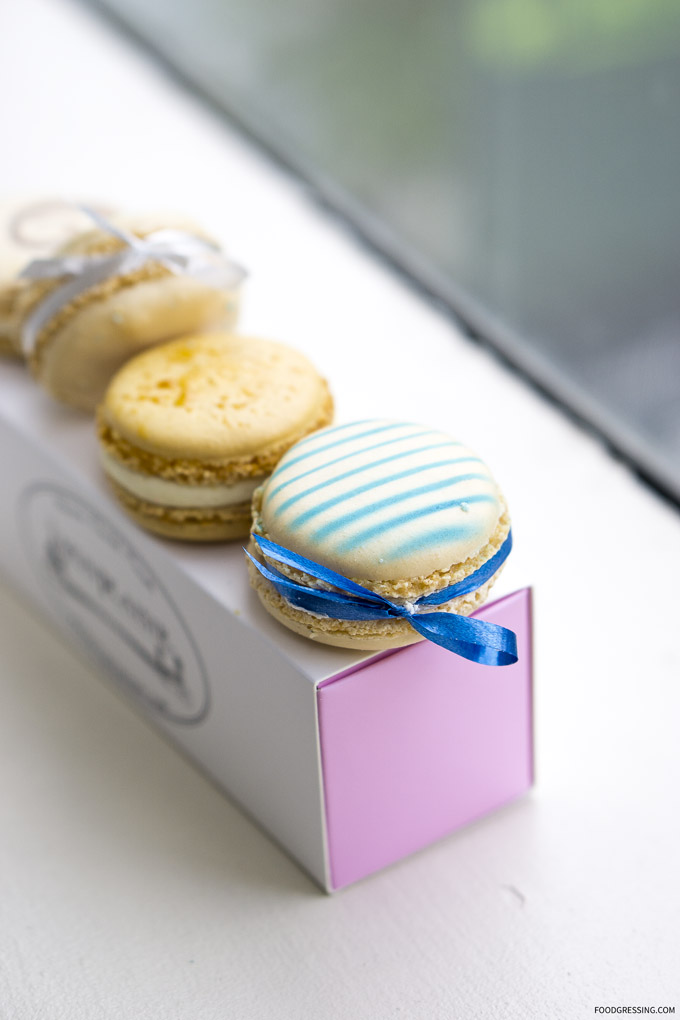 Starting with the appearance, their macarons are much wider and hence larger than ones I have had before in Vancouver.  It's almost like a mini-cake versus a dainty little treat.  I personally prefer a smaller macaron.  Furthermore, the edges of these macarons were much less clean and refined.  Perhaps this may be due to the frozen process?  Some of the macarons were decorated with a ribon, which is something that I haven't seen before.
Much to my surprise, these macarons were very chewy like fresh bread.  Apparently, this is how they intended it to to be.  When you break them in half, they let out few to no crumbs.  I quite enjoyed the creamy, decadent filling.   The three flavours that I enjoyed the most were the pistachio (the best seller), white chocolate and passionfruit.  Some of the macarons were alchohol-infused; the Champagne one had the blue ribbon.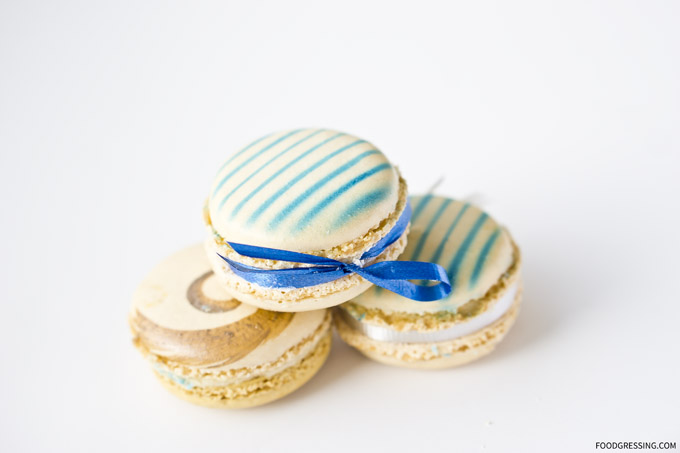 In terms of pricing, Monplaisir Delicacie's macarons are priced at $3 which seems a bit on the premium side.  Laduree in Vancouver charges $3 as well while other local bakeries charge between $1.50 – $2.50.  The pricing isn't all that competitive.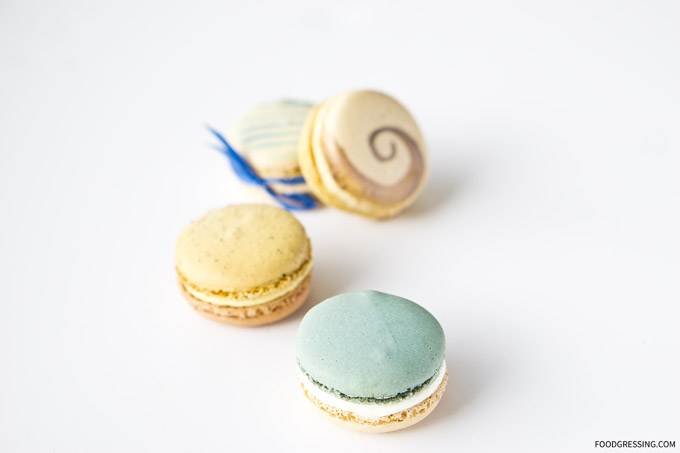 Overall Impression
All things considered, it would be difficult to persuade me to purchase a previously frozen macaron from Alberta especially since the prices are on par and the appearance is slightly less refined than I would like.  Perhaps there would be better opportunities for Monplaisir Declicacies in the suburbs.  Rating: 3/5