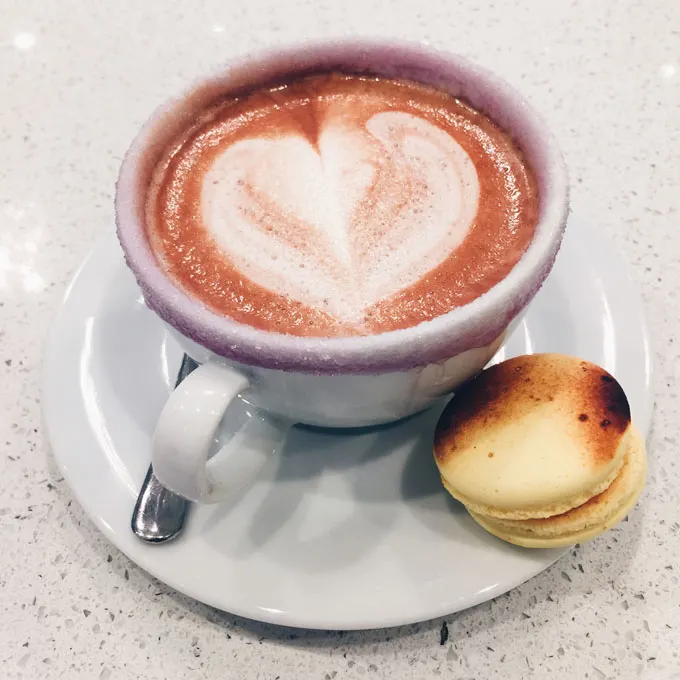 I ventured to Soirette Macarons and Tea on the second last day of the Vancouver Hot Chocolate Festival to try out Soirette's hot chocolate creation. The hot chocolate was named "Po-tay-to Po-tah-to" and was made with Michel Cluizel 'Mokaya' chocolate and flavoured with sage, cinnamon and purple potatoes. It was supposed to be served with a toasted yam marshmellow, but they ran out so a sweet potato macaron was a substitute. The presentation of the drink was beautiful and the hot chocolate and purple potato blend was delicious. It was a right mix of hot chocolate and purple potatoe flavor. The sweet potato macaron was light, crispy on the outside and a great pairing to the hot chocolate drink. The retail price of the hot chocolate was $6.95 plus tax.
I saw that Soirette also had some creations for Valentine's Day including a 'L'amour' Flourless Chocolate Torte and Rasberry and Lychee Mousse Macaron Cake.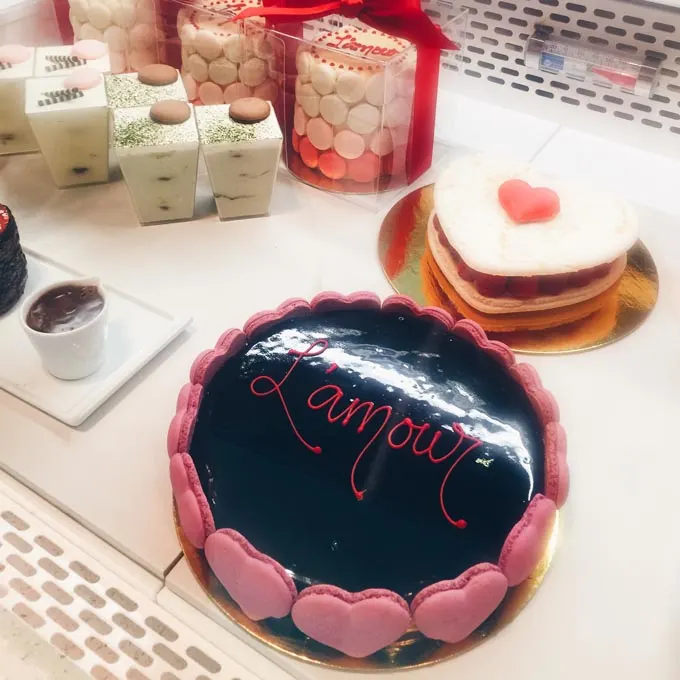 I also saw some cute Macaron heart pops for sale.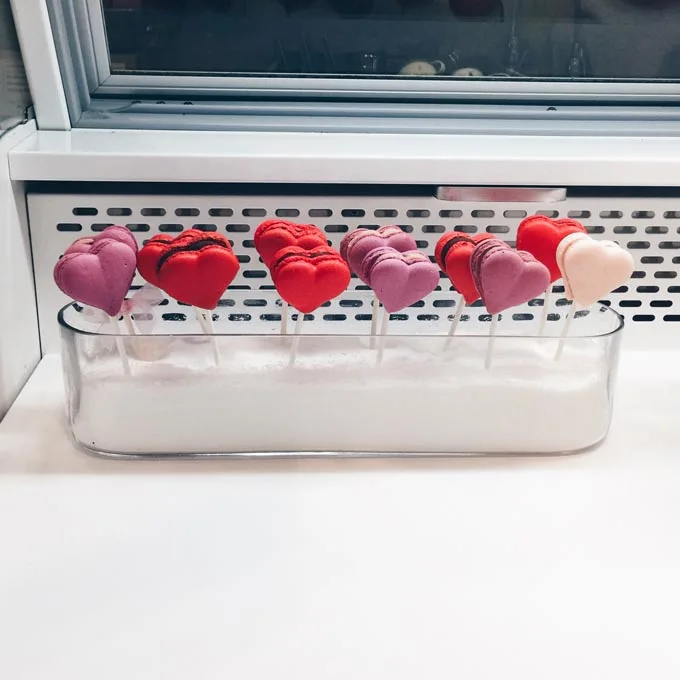 I was very surprised at how good this hot chocolate was. I normally am not a hot chocolate fan, but Po-tay-to Po-tah-to was definitely delicious because of the wonderful incorporation of the purple potato flavor. I hope they participate in the hot chocolate festival again next year!