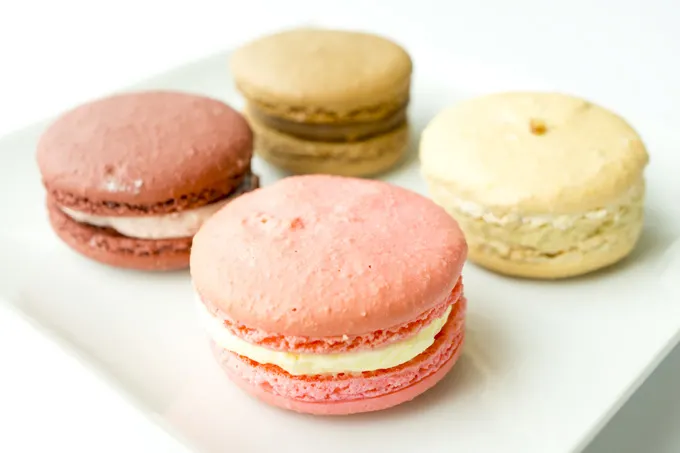 You can't buy happiness but you can buy a macaron.
Last Friday, maracon lovers in Vancouver rejoiced in celebration of Macaron Day. When you bought a macaron at a particpating bakery, you got to support a local charity. Way to spread to happiness!
Mad about Macarons
At Thierry Chocolate Patisserie Café, 10 percent of all macaron sales that day were donated to St. Paul's Hospital. The macarons were at $2.25 each. A 7-pack was $14.75 and 12 pack was $24.45. The regular flavours were available: chestnut, coffee, maple pecan, pink praline, coconut lime, lychee, and cassis.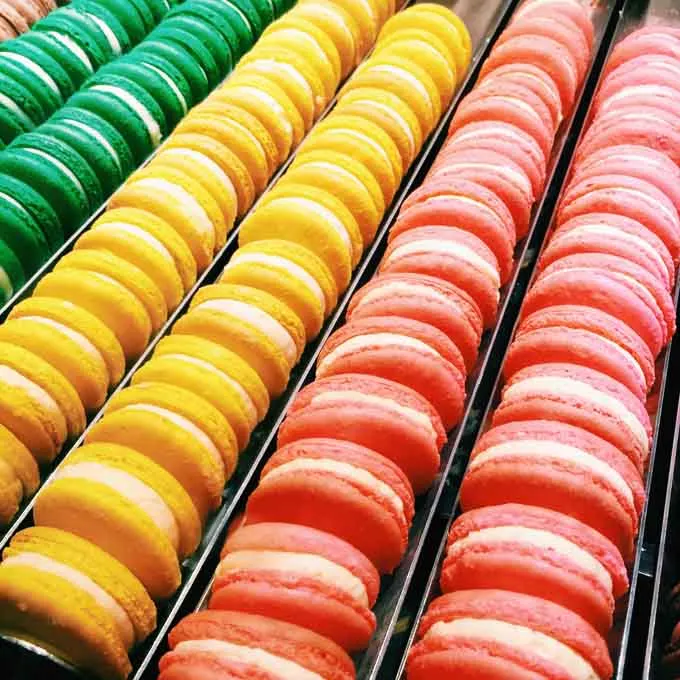 Thierry's Macarons
When I went to Thierry in the early afternoon that day, it was very busy. There was a lineup of people waiting to buy macarons and lots of them. People were buying packs of macarons at a time and the macarons were disappearing quickly! Fortunately, the staff were bringing out fresh macarons to replenish the supply.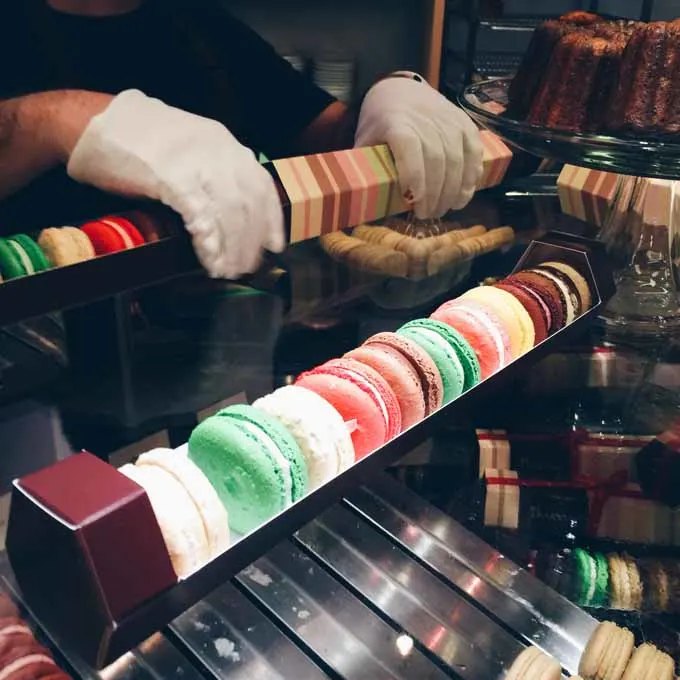 It was pretty busy inside and rainy on the outside. The patio at Thierry would be nice on a dry day. It was a good thing that macarons can brighten up your day!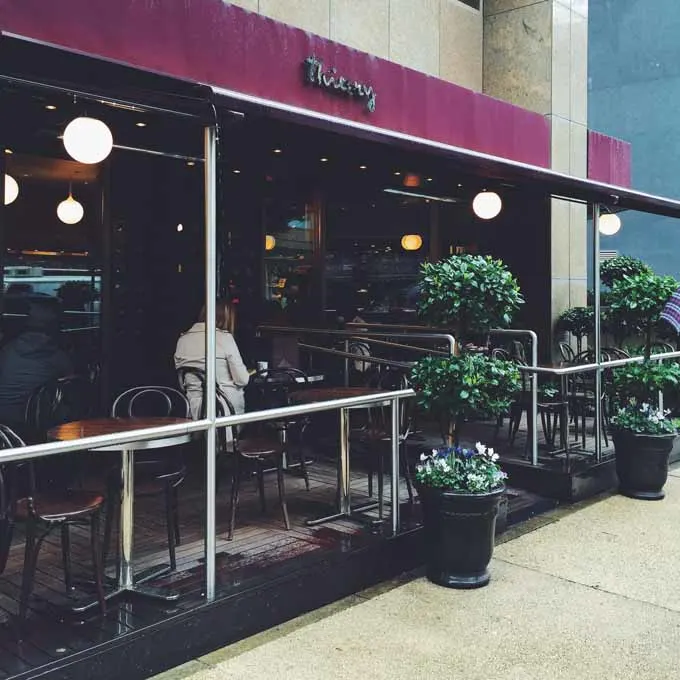 The Thierry macarons are fresh and large and are perfect indulgences. This cafe is definitely one of my go-to places for macarons in the city. I enjoyed the maple pecan one the most. It's just simple and light. The lychee one comes a close second, which I think has some raspberry in it. It added some interesting texture to the macaron.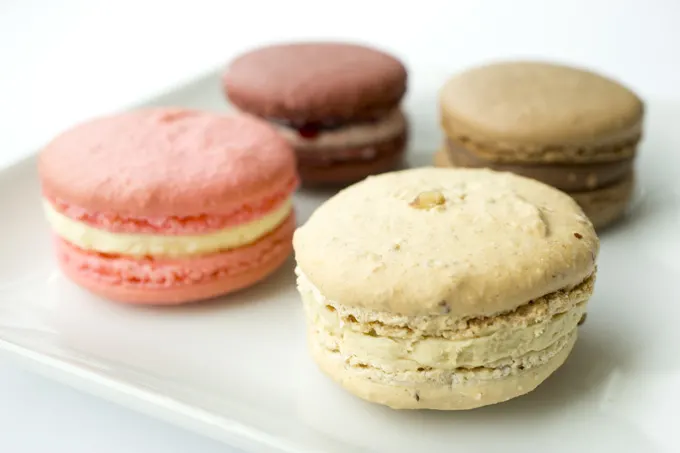 Do you celebrate Macaron Day? What macaron flavours do you enjoy?
Website: www.thierrychocolates.com
Facebook: www.facebook.com/ThierryChocolat