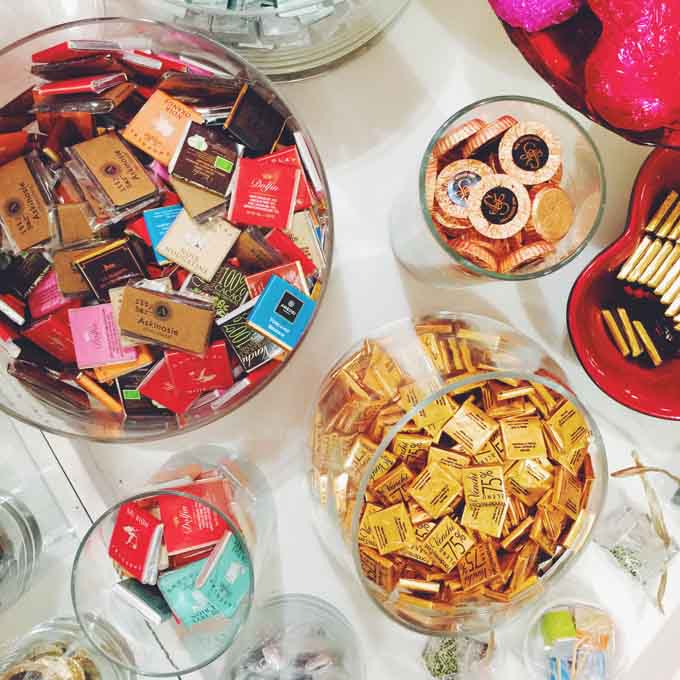 When it comes to chocolate, I admit that I don't ask too many questions. I eat it. It makes me happy. I have another piece.
When I saw a Groupon for Chocolate-Tasting Class from XOXOLAT, I thought it would be fun learn more about chocolate. XOXOLAT is one of Vancouver's chocolate haven and specializes in single origin and fair trade chocolates. Their chocolate class was just one hour long and included tastings of different beans, manufacturers, origins, and cocoa content.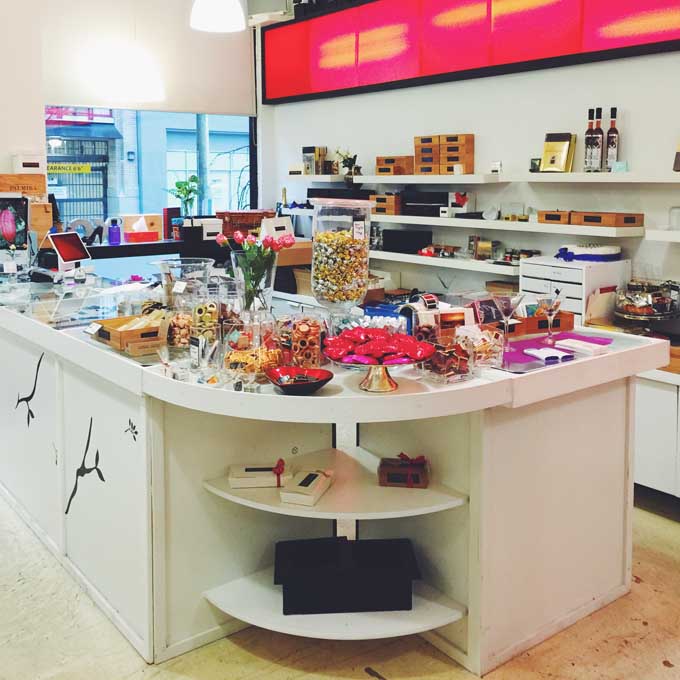 Chocolate 101
Cacao trees produces cacao pods which contain cacao beans. We got to hold a cacao pod and it is quite large! The beans from the pods are roasted to bring out the chocolate flavour. A winnowing machine removes the shells from the beans leaving just the cacao nibs. The nibs are further processed to create a paste that is separated into cacao powder and cacao butter. It is the butter which is used to make chocolate.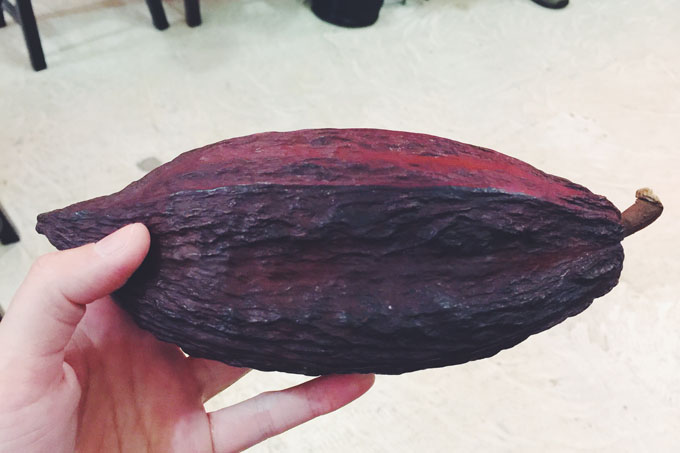 XOXOLAT Creations
The class was packed with tons of chocolate samples of course. We tried different manufacturer chocolates but I quite enjoyed the in-store creations. Interesting flavours included maple caramelized bacon with espresso, lavender and nibs, tortilla chips and lime, sea salt and triple peppercorns, and sour cherry with chili.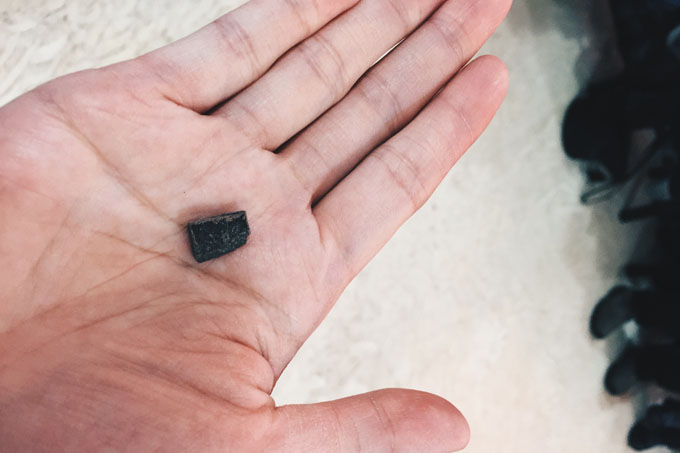 My favorite was the lavender and nibs, which included lavender oil as an ingredient. It was also interesting to taste tortilla chips in the tortilla chips and lime blended bar. Yum!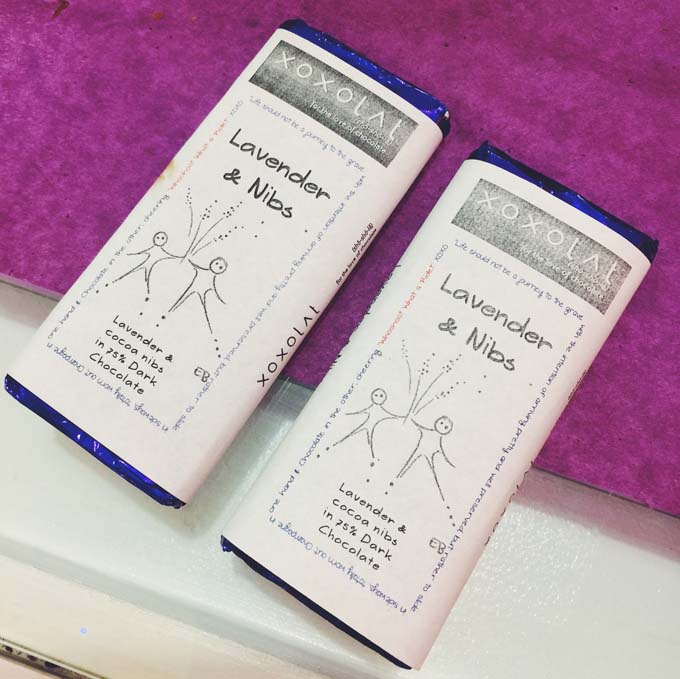 To finish off the evening, we had a sumptuous shot of drinking chocolate. Sheer decadence.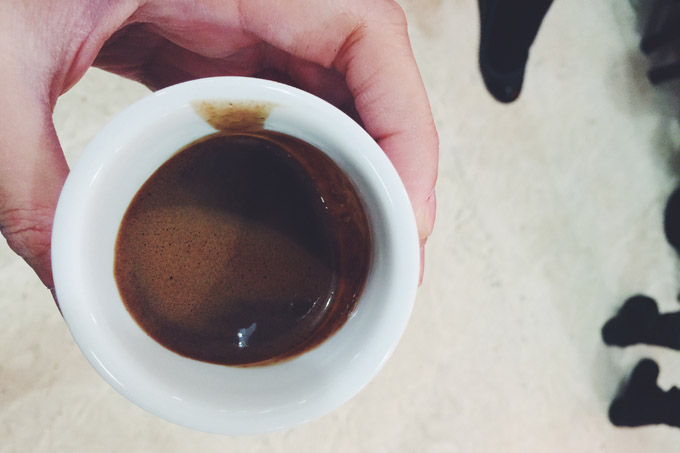 Go Fair Trade
XOXOLAT is passionate about fair trade chocolate. Cacao plantations are found in developing countries. What is shocking is the prevalence of human trafficking and slave labor in the cacao industry. I had not considered this before, and feel that it will impact my chocolate purchases in the future.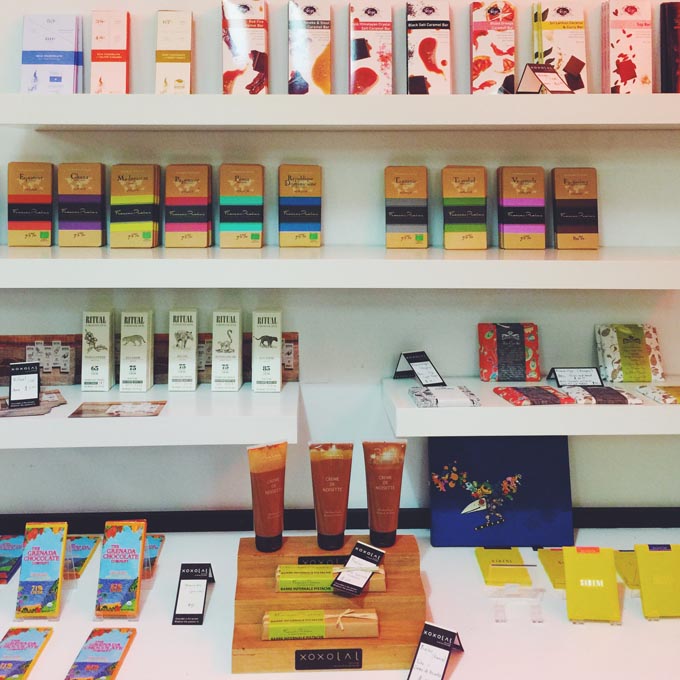 Shoes + Chocolate
What girl doesn't love chocolate and shoes? Well, you can have it all in one. XOXOLAT has something for the chocolate and shoe lover. I took a photo of a men's shoe, but they have heels!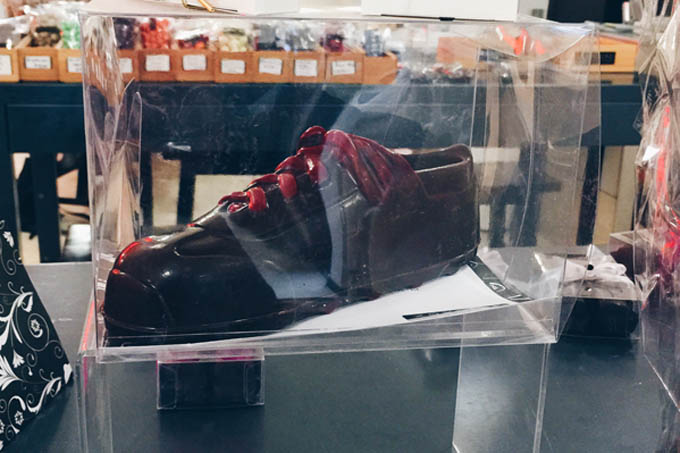 Well, it was fun learning about chocolate with XOXOLAT. I will definitely consider the source of my chocolate on my next purchase.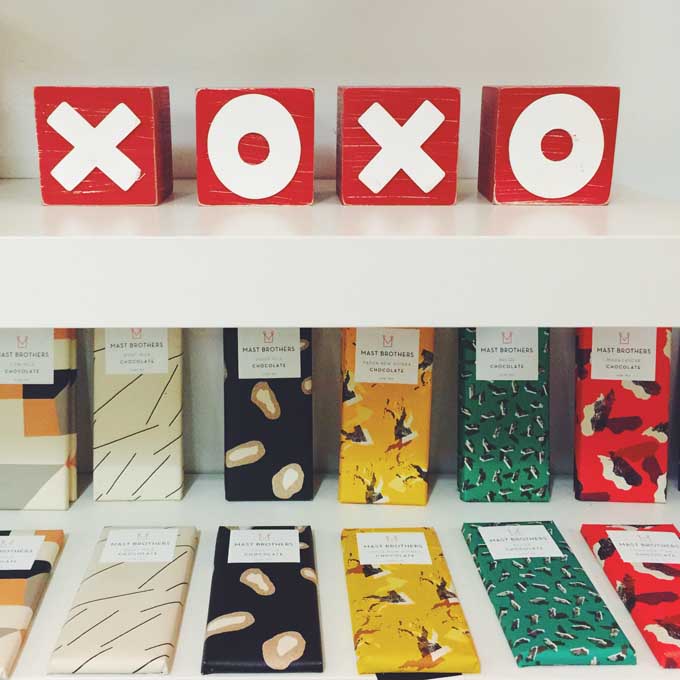 To get to know more about XOXOLAT, see their Youtube video:

What is your favorite kind of chocolate? Sounds off below!
Website: http://www.xoxolat.com