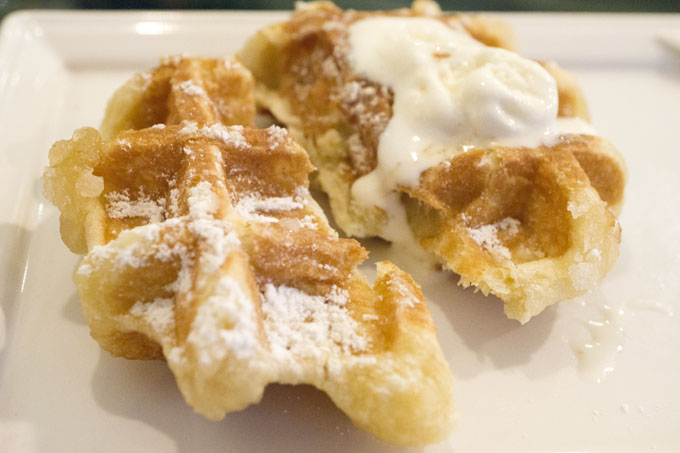 I love waffles. It also is pretty awesome when you get to support a charity through the love of waffles.
Café Medina marked International Waffle Day yesterday by working with Mealshare, a non-profit that partners with restaurants to give meals to the needy. For every one of their Signature Belgian Liège waffles sold, Café Medina helped feed another person through Mealshare. The charity that is supported this year is Mission Possible that helps those challenged by homelessness and poverty. I learned about the Buy 1 Give 1 #waffleshare offer through social media.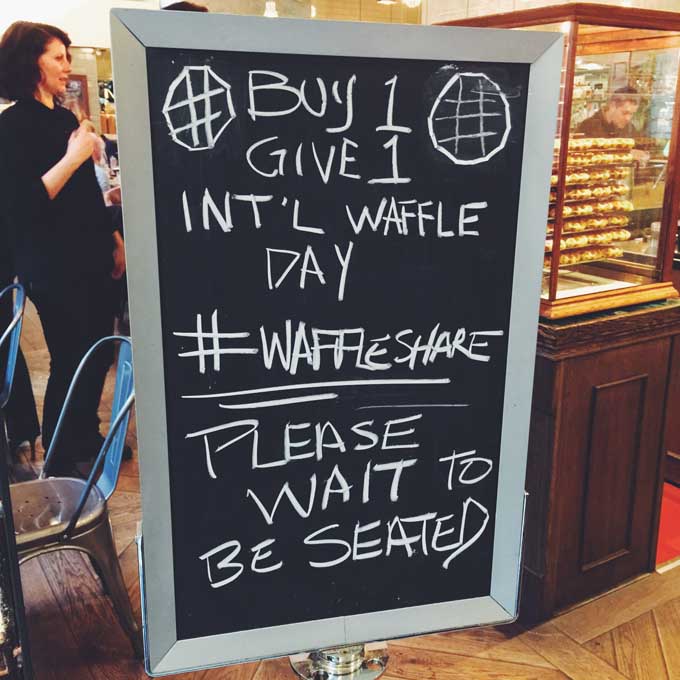 I arrived at Café Medina after they opened in order to avoid waiting. It was quiet at first but very busy soon afterwards.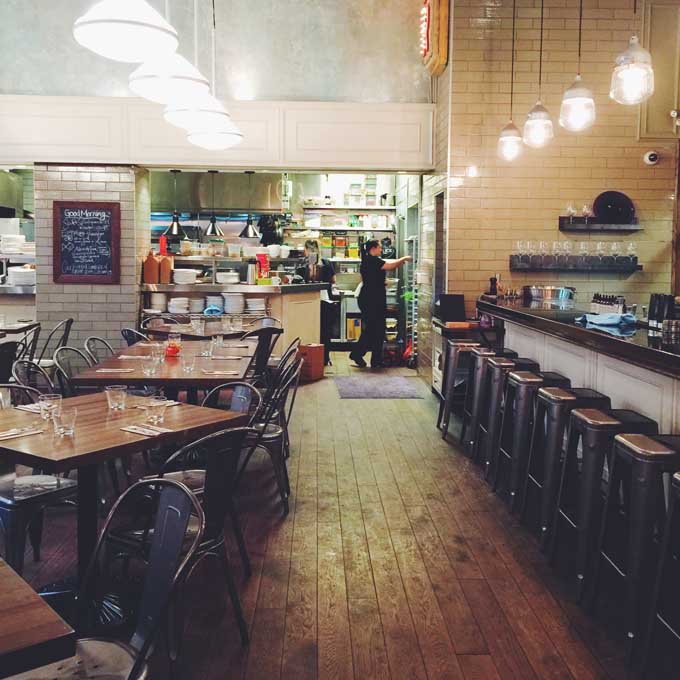 Café Medina Waffles
The signature waffles were $3.15 and could be enjoyed as dine-in or takeout. They have choice of 11 toppings including quince cranberry compote, salted caramel, and milk chocolate lavender. The toppings were $1 or $2 for the Earnest cardamom ice cream.
I loved my waffle with Earnest Cardamom ice cream. Three words: crispy, light and SCRUMPTIOUS!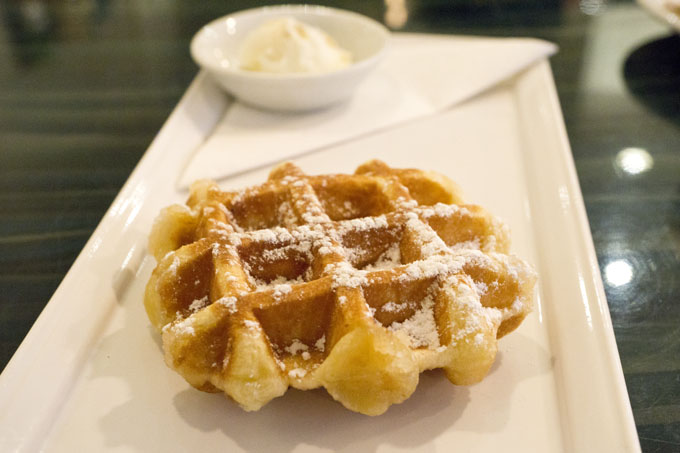 My meal was accompanied by a latte with lovely latte art.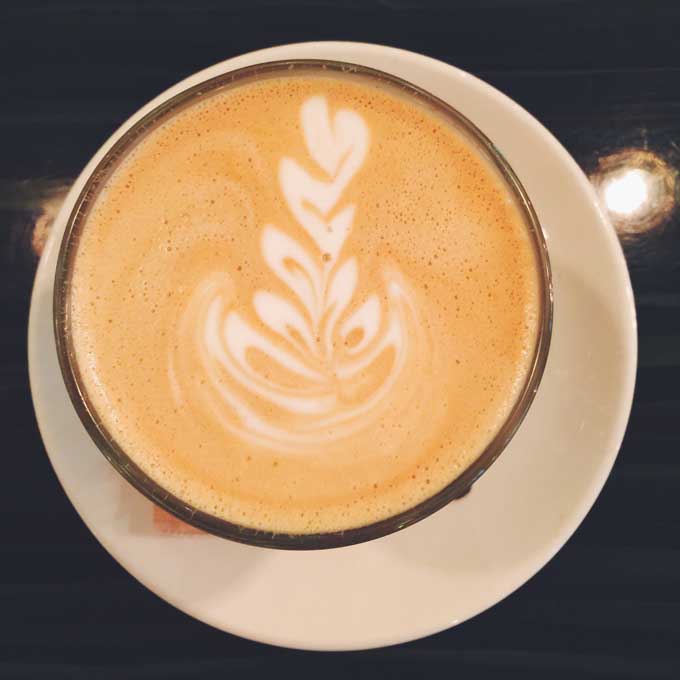 There was an abundance of waffles, but there were going fast!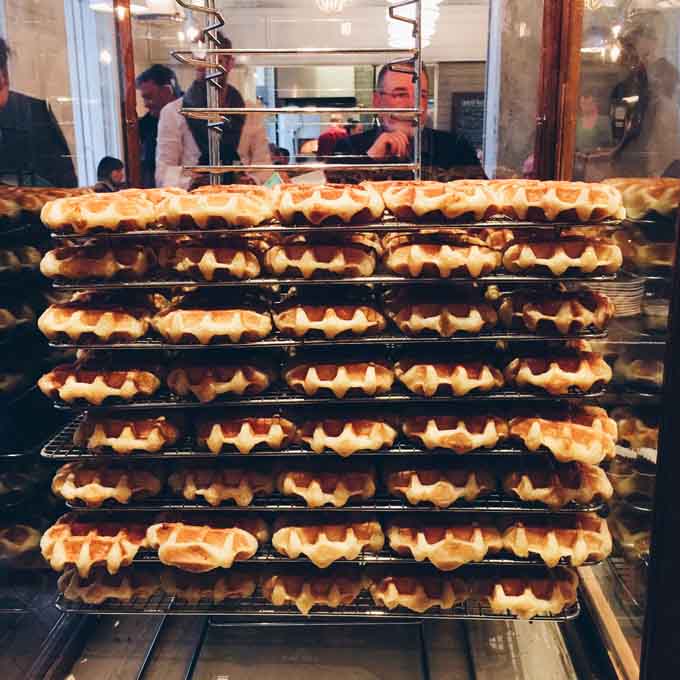 I bought another waffle to-go as well. On a rainy day, waffles make you feel good!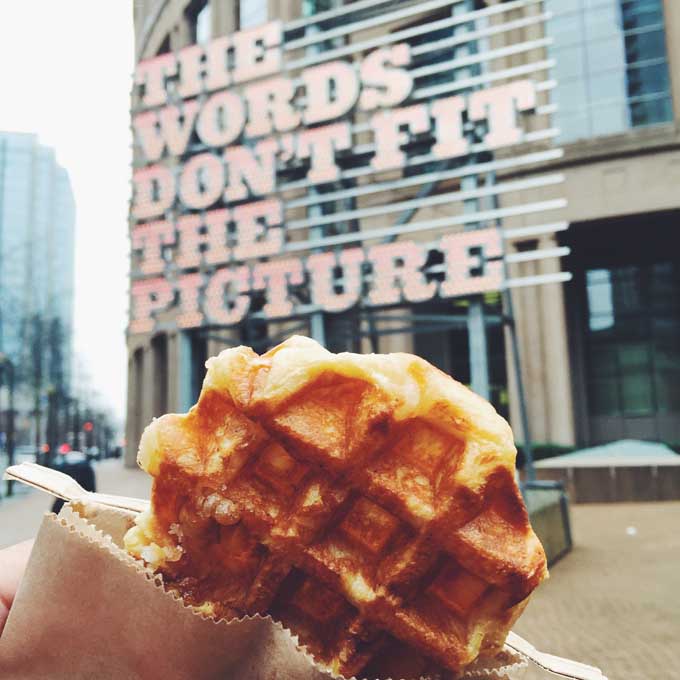 There are many great places to have waffles in Vancouver to celebrate International Waffle Day. However, I chose to go to Café Medina because of the special charity cause.
To learn more about Mealshare, visit their website at http://www.mealshare.ca. You too can help someone in need next time you dine out at a participating restaurant!
Website: http://www.medinacafe.com/