What is this summer's hottest food trend you might ask? Black ice cream! Yes, black ice cream and all it's Instagram-worthiness is all the rage. Yaletown nitrogen ice cream maker, Mister, is the first to bring black ice cream to Vancouver.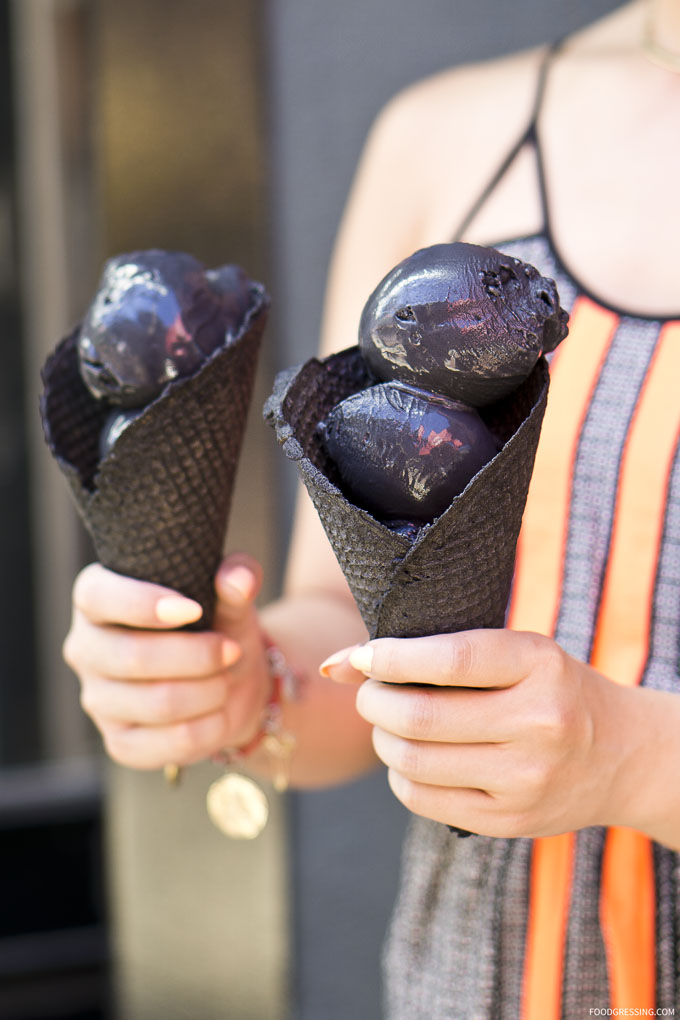 Disclosure: None of the food in this review was complimentary by the business. Thanks Maggi (vieamaggi.com) for the treat!
How it is Made
The flavour is actually black Coconut Ash ice cream and it is made from pieces of coconut that have been burnt and then ground into a fine, edible activated charcoal powder. The activated charcoal is then mixed with coconut bits, coconut milk and cream. The flavour also comes in a vegan variety which uses coconut milk instead of dairy. To complement the black ice cream, Mister has created a black waffle cone that is coloured black from coconut ash activated charcoal.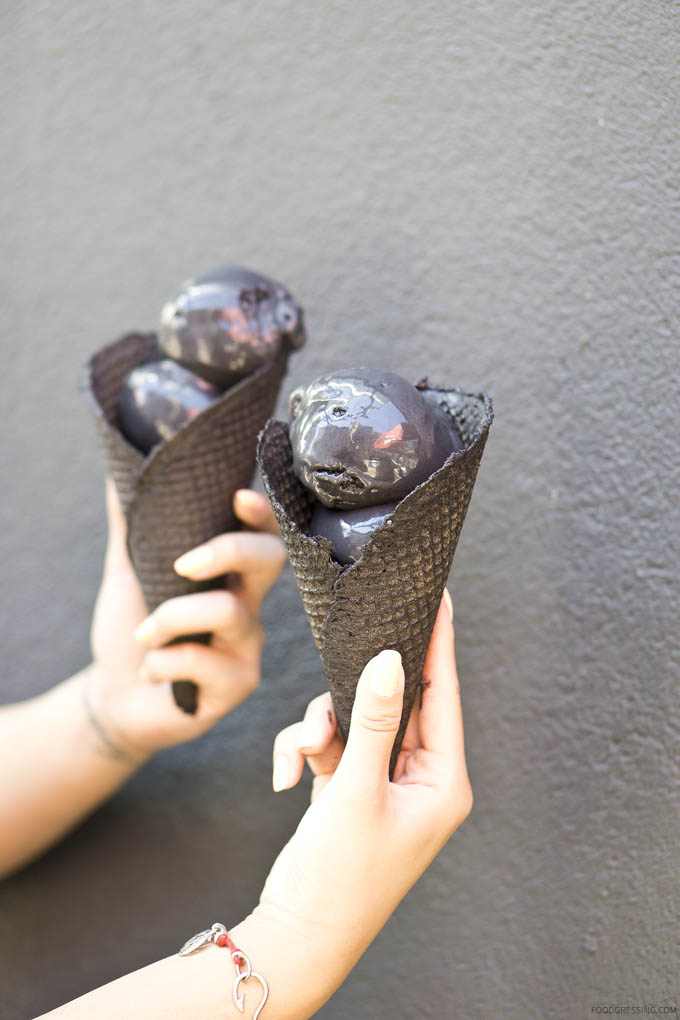 How does it taste?
I found the primary flavour of the ice cream to be coconut. It was ultra refreshing and not overly sweet at all. As for the texture, the ice cream was smooth and creamy due to the liquid nitrogen process. I didn't find any dominant flavours with the black waffle cone; it tasted like a standard waffle flavour at best. A cautionary note: you will get a black tongue from eating the ice cream.
Bottom Line
I have quite enjoyed many of Mister's products and the Coconut Ash flavour is probably now one of my favourites. If only they would make it as a pint as I would gladly take it home. I recommend trying the Coconut Ash flavour while supplies last.
Related: First Look: Mister Liquid Nitrogen Ice Cream | Mister Artisan Ice Cream Sandwiches and Pints
Made by Mister
Address: 1141 Mainland Street, Vancouver BC
Facebook: www.madebymister.com