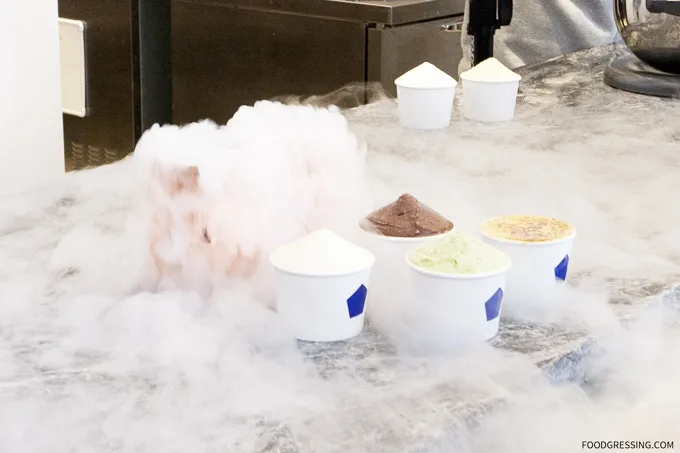 Disclosure: I was invited to attend a media preview. Opinions are my own.
Ice cream lovers rejoice because a new ice cream parlour is opening up in Yaletown! Mister, a liquid nitrogen ice cream shop, will be the newest addition to Vancouver's dessert scene. Located at 1141 Mainland Street, Mister occupies the former space of very Insta-famous Sweet Bake Shop. Now perhaps, Mister is set to send local Insta-foodies on an Insta-frenzy.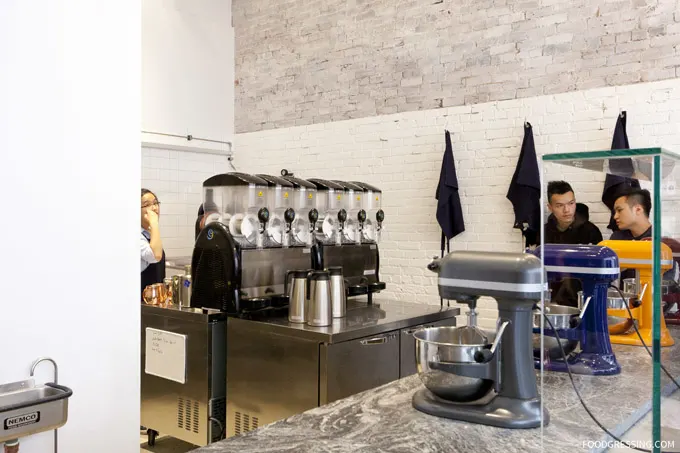 Not Your Typical Ice Cream Shop
Mister is not your typical ice cream shop where the flavours are premade and placed in a display case for you to choose from. Here ice cream is made-to-order – that is, freezing cold liquid nitrogen is used to create ice cream in seconds. You can watch the process before your very eyes through the glass counter (safety reasons, afterall).
The process begins by pouring the made-in-house ice cream mix into the mixture. Next, liquid nitrogen is added and the liquid ice cream mix freezes while a mist (hence, the name Mister) is emitted. Because the liquid nitrogen is at -196°C, there is little time for ice crystals to form in the ice cream. The resulting ice cream is a very smooth product without the use of stabilizers.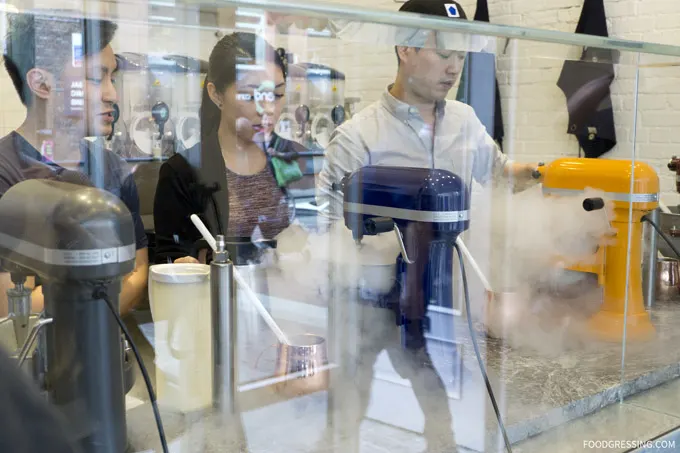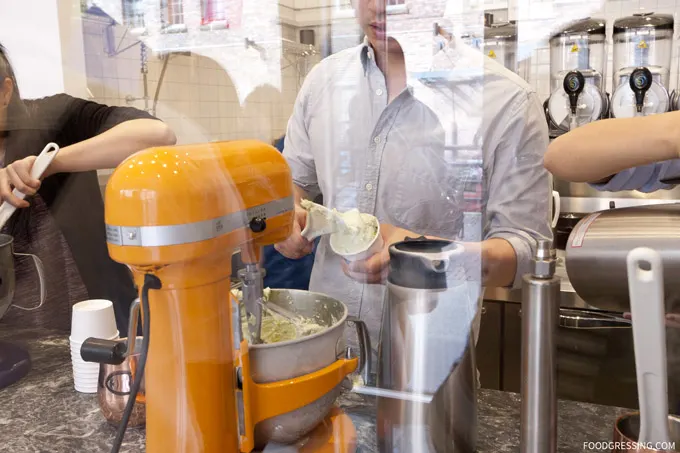 Mister Menu
Each bowl of ice cream at Mister is priced at $7. Examples include Creme Brûlée, Avocado, Dark Chocolate, Lemon Frozen Yogurt, and Double Oreo. Like most ice creams, flavours will be rotating as new flavours are being developed.
What I Tried
At the media event, we tried the following flavours:
Avocado
Dark Chocolate
Lemon Frozen Yogurt
Creme Brûlée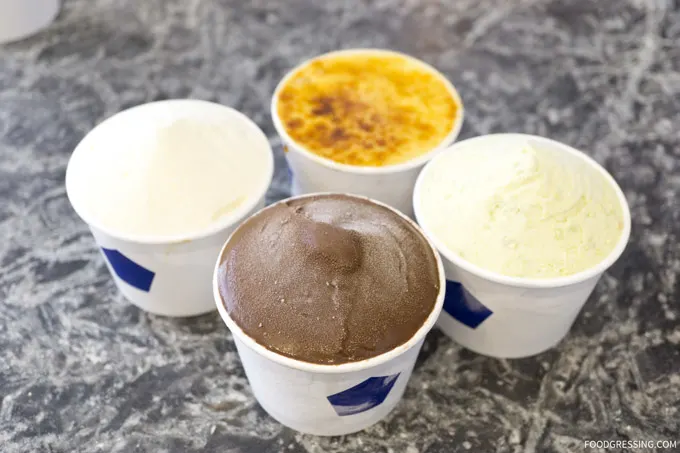 First of all, the texture of the ice cream is crazy good. Smooth, dense, rich and creamy. It's neither too heavy nor too sweet and leaves you lingering for more.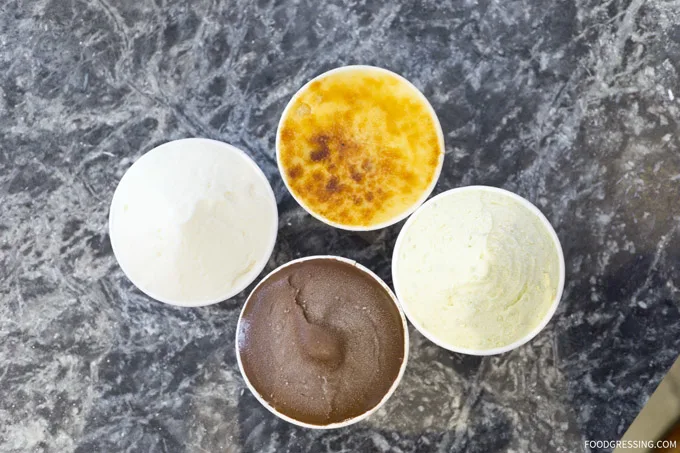 The Avocado flavour was my definite favourite: it's texturally fun because it has avocado bits in it. The Dark Chocolate is a must-try for chocolate lovers as it is made with premium Belgian dark chocolate. The Lemon Frozen Yogurt is very refreshing and made with cream cheese and yogurt.
The Creme Brûlée is a definite show-stopper: made with vanilla bean, frozen custard and hand-torched right in front of you to get that wonderfully crackle caramel top.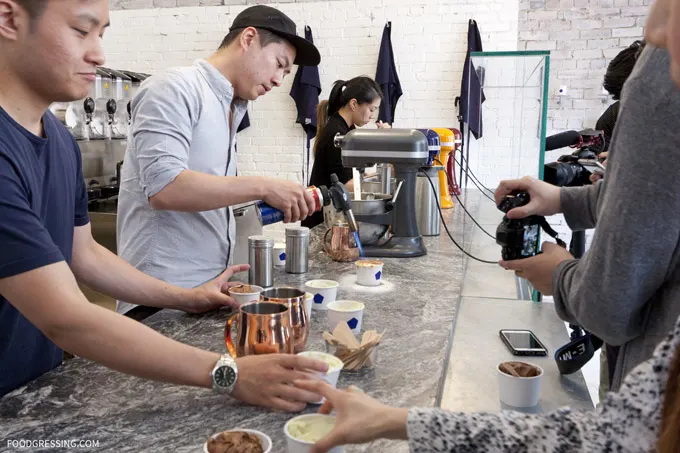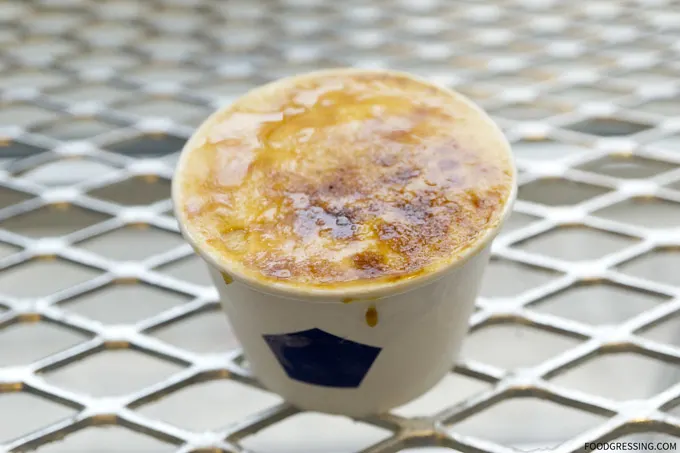 Soft Opening
Mister currently is in the soft opening stage and does not have any set opening hours. Be sure to watch for announcements on their website and social media.
Overall Impression of Mister
Mister is a great new addition to the local dessert scene. I'm lovin' this smooth and silky ice cream without stabilizers and fillers. A delicious new place to add to your summer bucket list. Rating: 4.5/5
Website: http://madebymister.com/