On Canada Day last year, my family and I ventured to Canada Place to participate in the festivities celebrating our great nation. One of the food stalls that we came across was that of Dunn's Famous. We decided to go with some Canadian-inspired eats including a Montreal Smoked Meat Sandwich ($13.50) and Dunn's poutine ($10.50).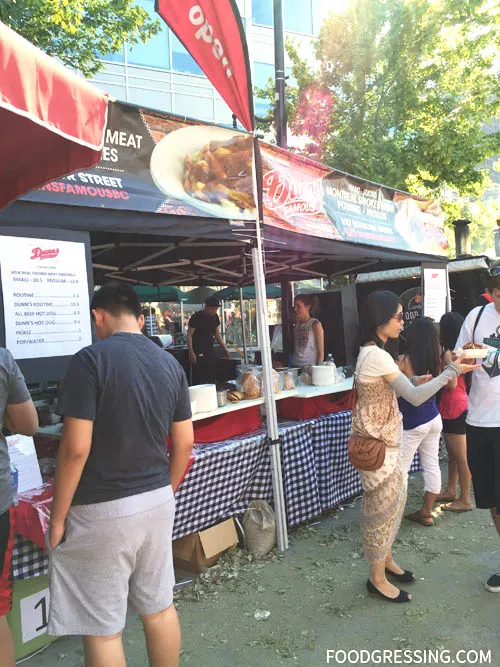 The Montreal Smoked Meat from Dunn's was quite tender and not chewy. It definitely had an strong flavour profile – salty and smoky. The meat slices were thickly cut and it was a quite handful. I would definitely say that Dunn's version of the Montreal Smoked Meat Sandwich is closer to the Shwartzs' in Montreal. In Vancouver, I had tried Phat Deli's Montreal Smoked Meat tasted closer to deli meat than the authentic one.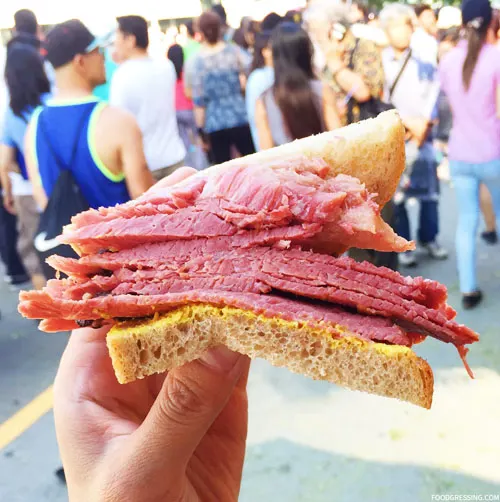 Dunn's poutine came with BBQ gravy and chopped smoked meat. Pretty good overall with decent portions of meat. Some of the cheese curds were not as soft and melted as I would like.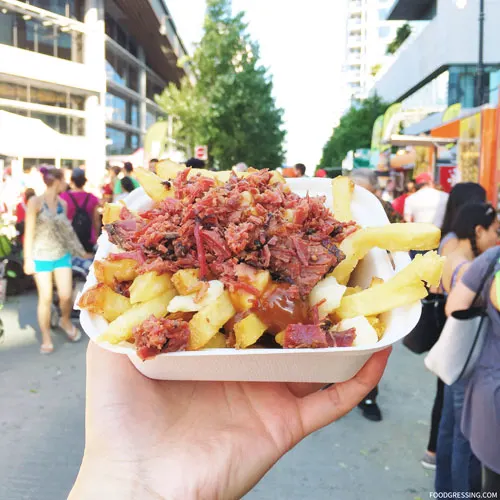 Overall Impression of Dunn's Famous
The two items that I tried from Dunn's Famous were overall tasty and fairly priced for an event food stall. I am interested in visiting their restaurant in the future. Rating: 3.5/5