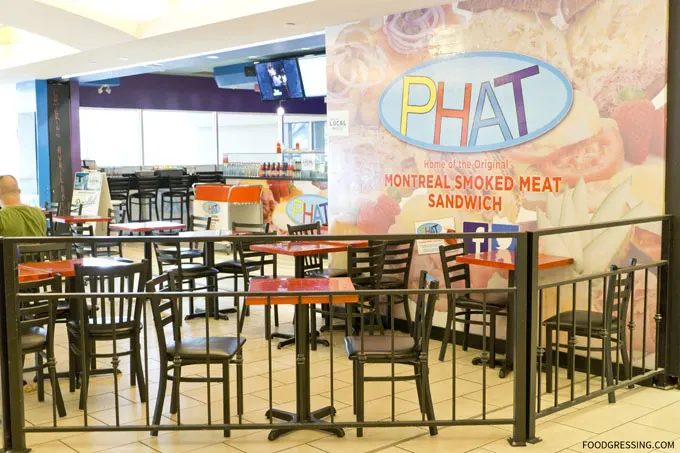 Note: While Phat Deli is not necessarily a go-to place for a culinary experience, I do find value in sharing my experience regarding any type of food establishment that I visit. So, for completeness sake, I will still write reviews for even the smallest of places.
While I was doing a few errands in Downtown, I decided to revisit PHAT Deli located inside the Royal Centre. Their Yaletown location is a sports bar and grill, but the PHAT Deli at Royal Centre is more like a food-court like eatery. It is open for breakfast and lunch weekdays only. It has been several months since I last had a Montreal Smoked Sandwich at the legendary Schwartz in Montreal. PHAT Deli advertises that they specialize in Montreal Smoked Meat so I was definitely curious as to how their version tasted.
PHAT Deli Menu
At PHAT Deli, the Montreal Smoked Meat is flown in from Montreal and served with mustard and a kosher dill pickle. The Montreal Smoked Meat Sandwich comes as a skinny ($8.99 for 130 grams of meat) or Phat ($11.99 for 190 grams of meat).
Aside from Montreal smoked meat sandwiches, PHAT Deli offers sandwiches, soups and salads. Coffee is by 49th Parallel.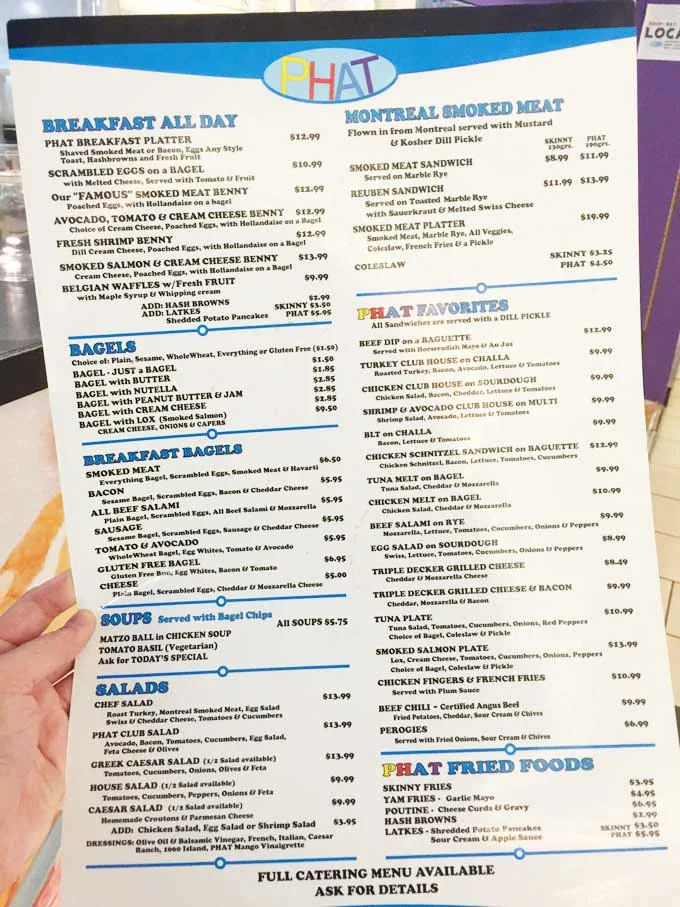 What I Tried
I ordered the PHAT Montreal Smoked Meat sandwich which had 190 grams of meat on marble rye bread. I saw the staff person weigh the meat before the sandwich was put together.
PHAT's Montreal smoked meat is delicious, flavourful, and more melt-in-your mouth because it's thinly cut compared to Schwartz. It taste good to me but I think it is closer to a deli meat rather than the authentic smoked meat. So, if you're expecting the real deal, you're in for a bit of disappointment. The meat is less smoky and more moist than the one at Schwartz. I did find that the marbled rye bread was nicely light and fluffy.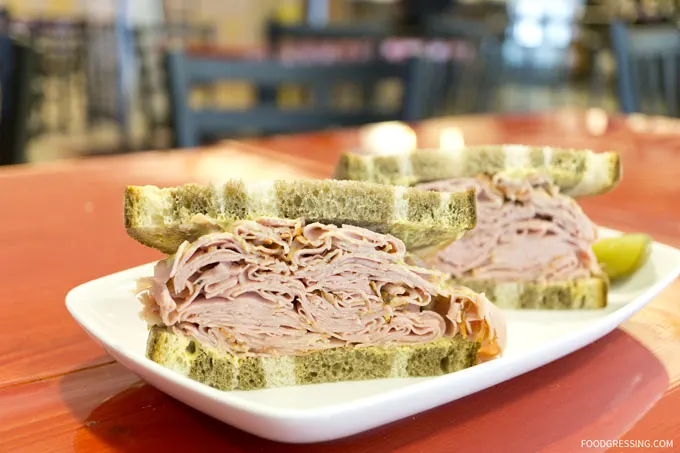 I also had a hot mustard with the sandwich which me some mouth-scorching heat. The heat dissipated quite quickly though so it was okay in the end.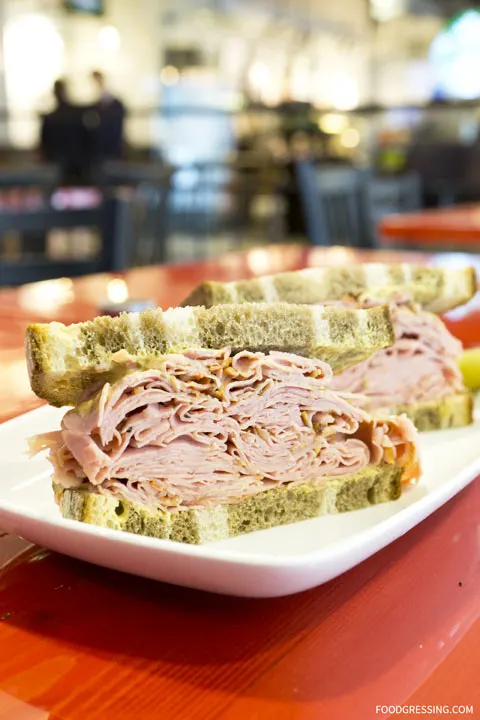 On a separate occasion, I had their bagel and coffee deal for $4. My bagel was loaded with cream cheese and was nicely toasted.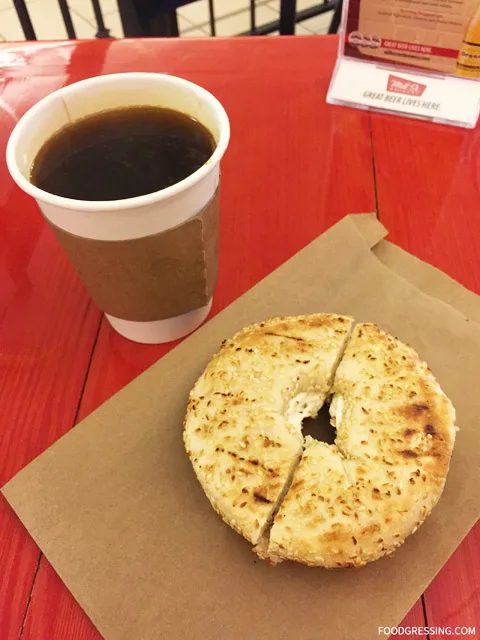 Overall Impression of PHAT Deli
All in all, the Montreal Smoked Meat sandwich from PHAT Deli tasted good though perhaps not as authentic. Portions were decent however. Rating: 3/5
Website: www.phatdeli.com