'Tis the season for shaved ice desserts and a new Korean dessert cafe opened in East Vancouver a few months ago. New to the dessert scene is My Frosty which specializes in shaved ice dessert or bingsoo (also known as "patbingsu" or "bingsu"). Looking to cool off from a warm summer day, I visited My Frosty with my family to try a few of their desserts.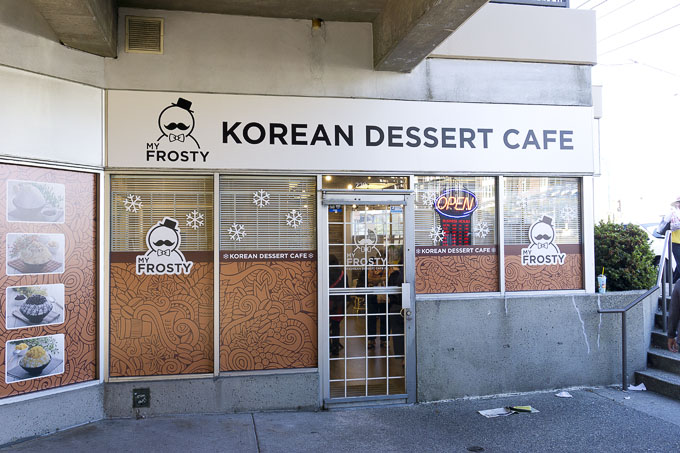 Disclosure: None of the food in this review was complimentary. The review was done anonymously.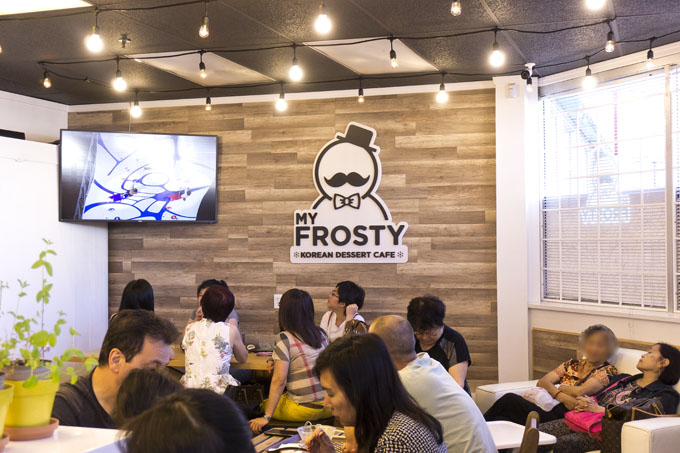 Modern, Clean & Welcoming
My Frosty is located on the second level of First Avenue Marketplace (East 1st and Renfrew). The interior of My Frosty seemed modern, clean and bright. There are tables to accommodate groups of 2 or more and even a sofa.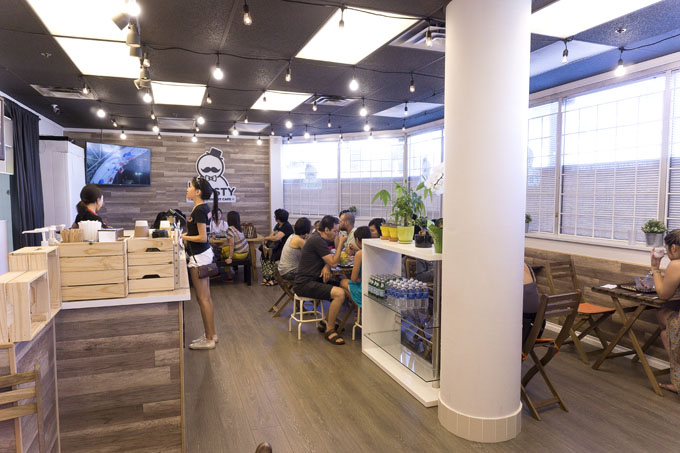 My Frosty Menu
My Frosty offers bingsoo in single ($7-$10)or full sizes ($10-$13). Flavours offered include mango, strawberry, blueberry, red bean, injeolmi (rice cake), cookies and choco. They also have brick toast, fresh ade, coffee and tea available.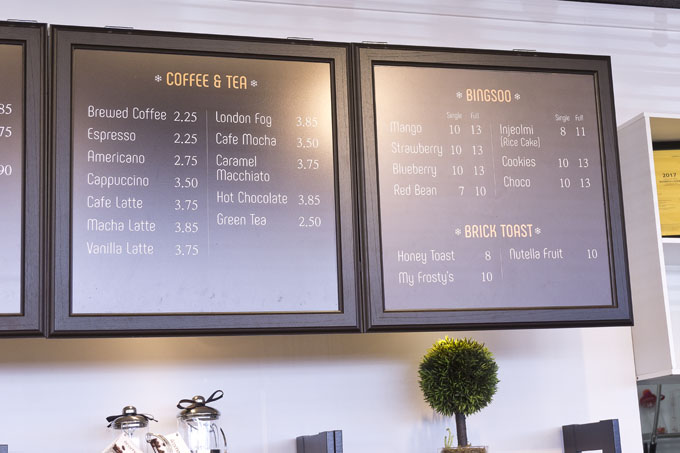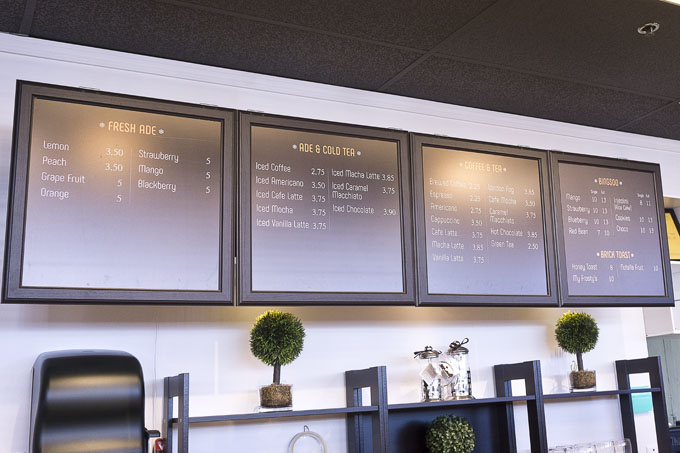 What We Tried
We ordered a single Choco bingsoo ($10) as well as a single Mango bingsoo ($10). For both desserts, the shaved ice was textured as well as light and fluffy. There were cornflakes at the bottom which added a pleasant crunchy texture. I thought the portions were very reasonable for the price and two people could easily share a single size.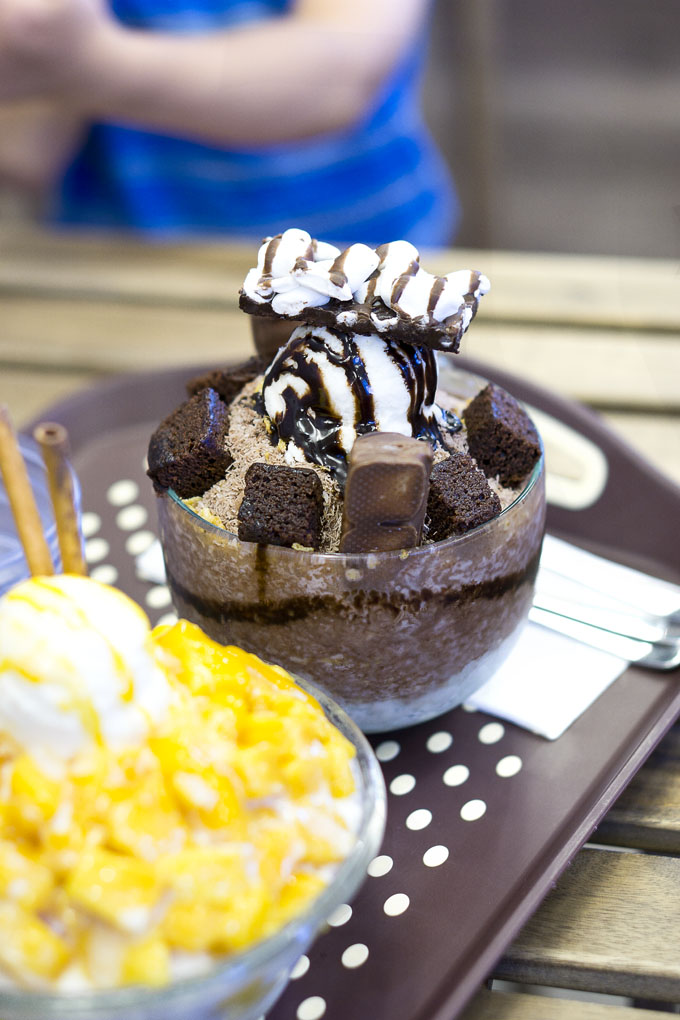 The Choco bingsoo had a few different toppings include Twix bars, brownie bites, vanilla ice cream and a chocolate bar with marshmallows and chocolate drizzle. I thought the brownie bites were pretty good being soft and not overly sweet. Twix is not really a favourite of mine and I didn't want to eat the marshmallow bar either. But otherwise, the Choco bingsoo was satisfying and I would have it again.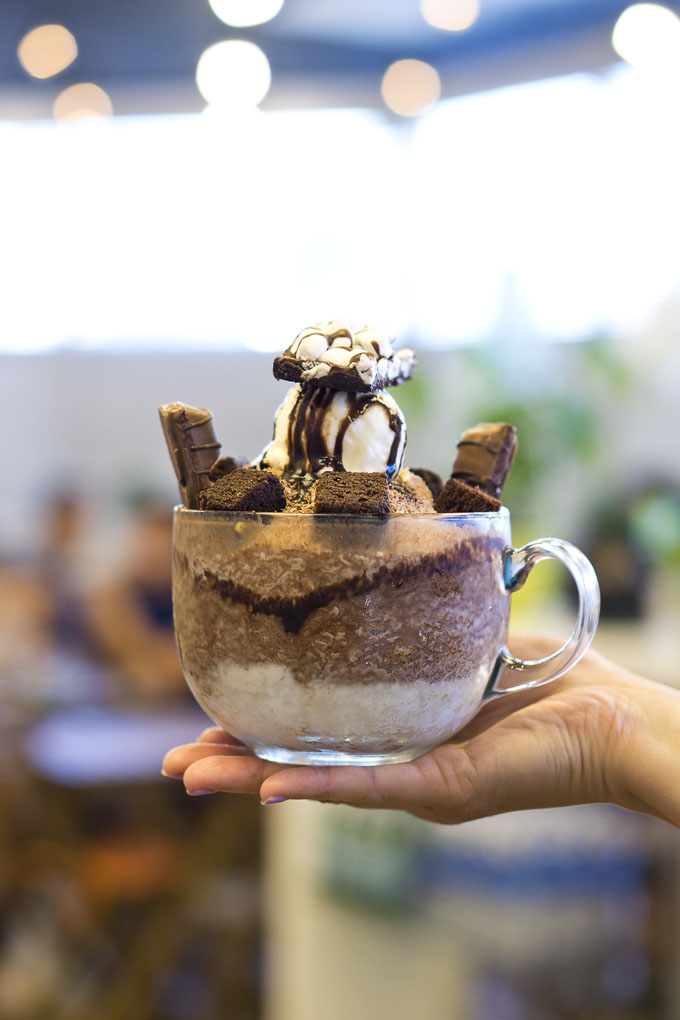 The Mango bingsoo didn't disappoint and had a good amount of mango pieces. The mango was reasonably sweet and not too tart. The dessert also came with a scoop of ice cream and two Pocky (?) sticks.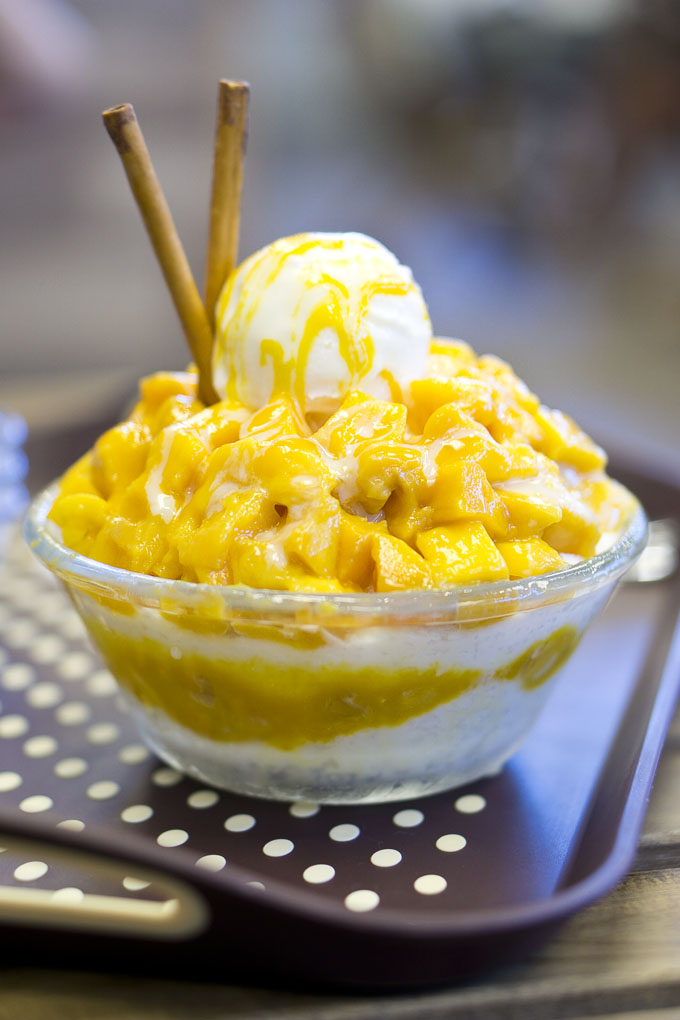 I ran into Maggi (vieamaggi.com) who had also decided to visit My Frosty coincidentally. I sampled a bit of her Strawberry bingsoo and thought it was pretty good. I prefer mango flavour personally but for a fresh fruit bingsoo the strawberry version was OK. The strawberry one came with two chocolate Pocky sticks.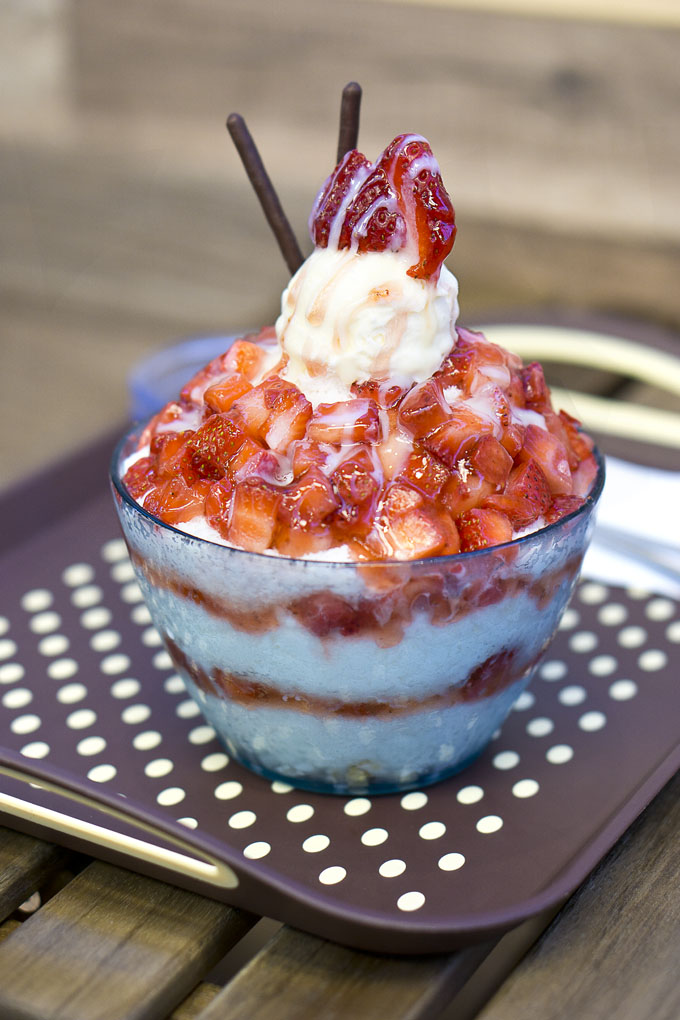 Overall Impression of My Frosty
I thought the bingsoos served at My Frosty were well-priced, had reasonable portions of shaved iced versus other ingredients, and were generally satisfying. It was a solid experience and I would return to their cafe to try other desserts or just order the same ones. Rating: 4/5
My Frosty
Address: 220 2800 E1st ave, Vancouver, BC
Facebook: @MyFrosty