Bay area matcha lovers, rejoice! San Francisco's first matcha cafe, Matcha Cafe Maiko, has now opened in Japantown.  The much-anticipated opening was hyped up on social media and I was excited to have visited the cafe while I was in San Francisco last week.  Located inside the Japan Center Kinokuniya Building on Webster Street, this will be cafe's third location with its original location in Honolulu and second in Tokyo.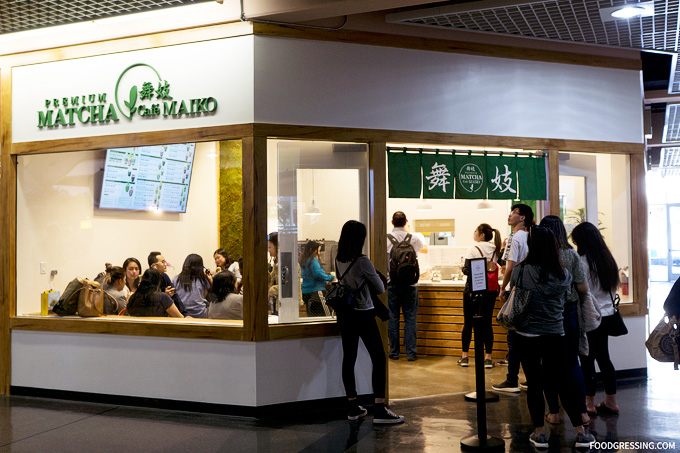 Matcha Cafe Maiko Menu
On the menu at Matcha Cafe Maiko are matcha soft serve, frappes, lattes, floats and more.  The items generally come in either medium or large size.  Prices typically range between $4 – $8.
Matcha Cafe Maiko sources their matcha from Uji, which is in the southern part of Kyoto and is known for their high-quality matcha.  Furthermore, their products including ice cream, sponge cake, waffle cones, and even the adzuki bean toppings, are made in-house.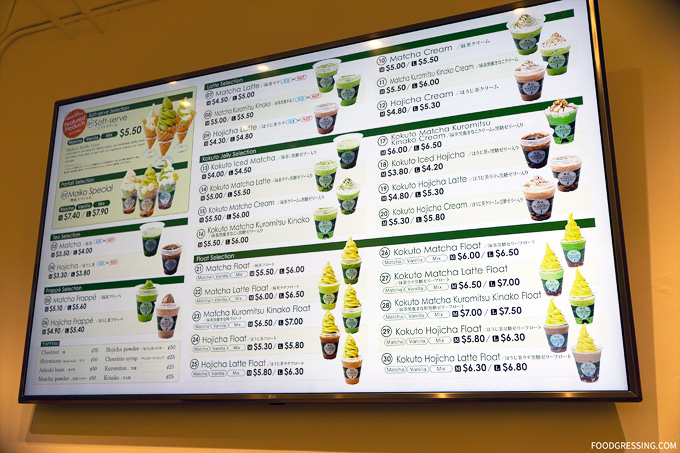 Japan Center
Matcha Cafe Maiko is located on the ground floor of the Japan Center Kinokuniya Building.  It's a small cafe with limited seating inside but there are plenty of places to sit in the mall.  Given the popularity of the cafe right now, it seems like a lineup is quite common.  Stanchions were setup to facilitate lineups by customers.  The process from ordering to receiving the food was less than 10 minutes.  Staff seemed friendly and enthusiastic, especially the franchise owner.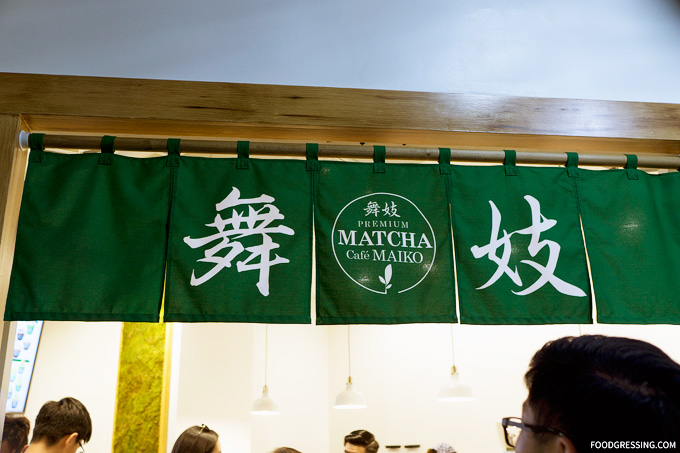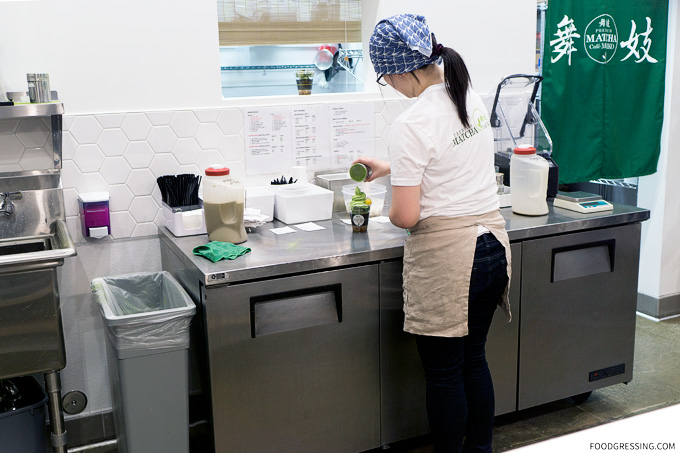 What I Tried
Note:  This review is not sponsored and is done anonymously.
I tried the cafe's signature parfait, the Maiko Special.  It's a layered treat which has plant-based jelly, Japanese brown sugar syrup, corn flakes, red beans, homemade matcha chiffon cake, mochi balls, and chestnuts, topped with soft serve (either matcha, vanilla or mix).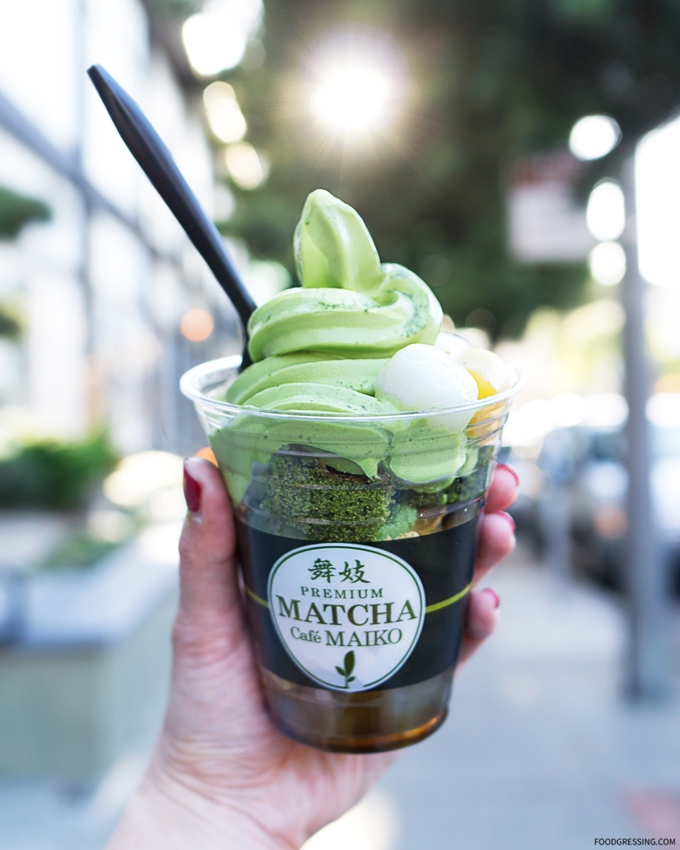 Having tried something similar in Vancouver at Bon Crepe, I thought the Maiko Special was of higher quality and more refreshing.  The matcha used in the soft serve had just the right amount of matcha bitterness to complement the sweetness of the vanilla soft serve.  The highlight for me was actually the chiffon cake which was amazingly light, fluffy and was just perfect in terms of matcha and sweetness; that cake most definitely tasted fresh and made in-house.  The mochi balls were nicely chewy but I particularly liked the jelly which was very soft, smooth and light.  Overall, it was a delicious dessert that I would gladly have again.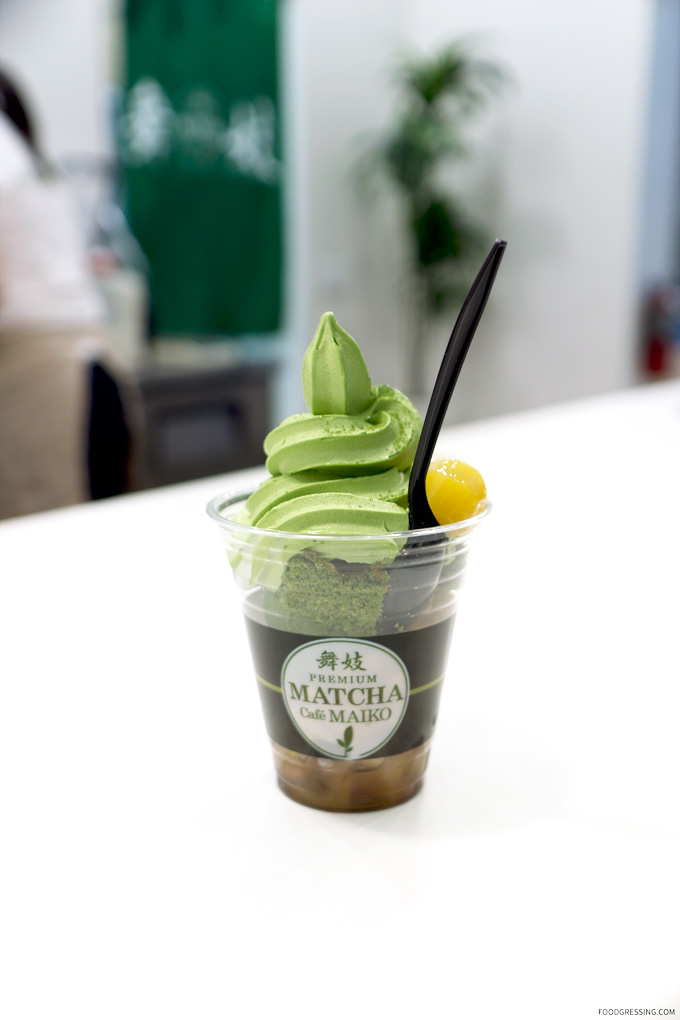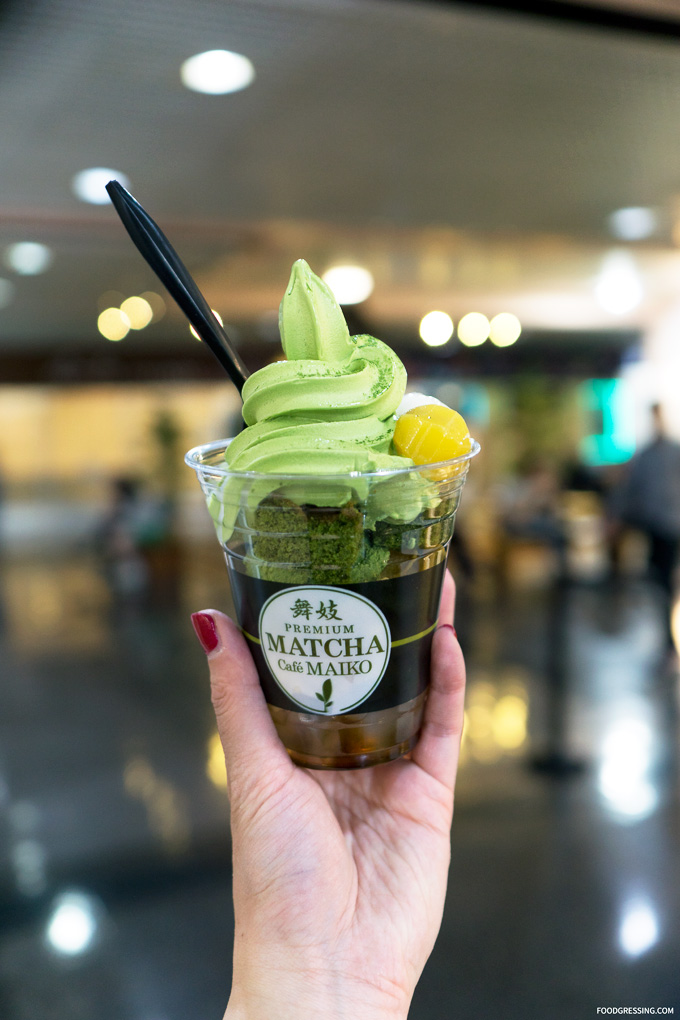 New Vancouver Location?
I spoke briefly with the franchise owner, Chris Chin, and he mentioned to me that a location of Matcha Cafe Maiko is planned for Vancouver.  This information was also noted in this article by Eater SF.  There is no official word on the timing of the opening.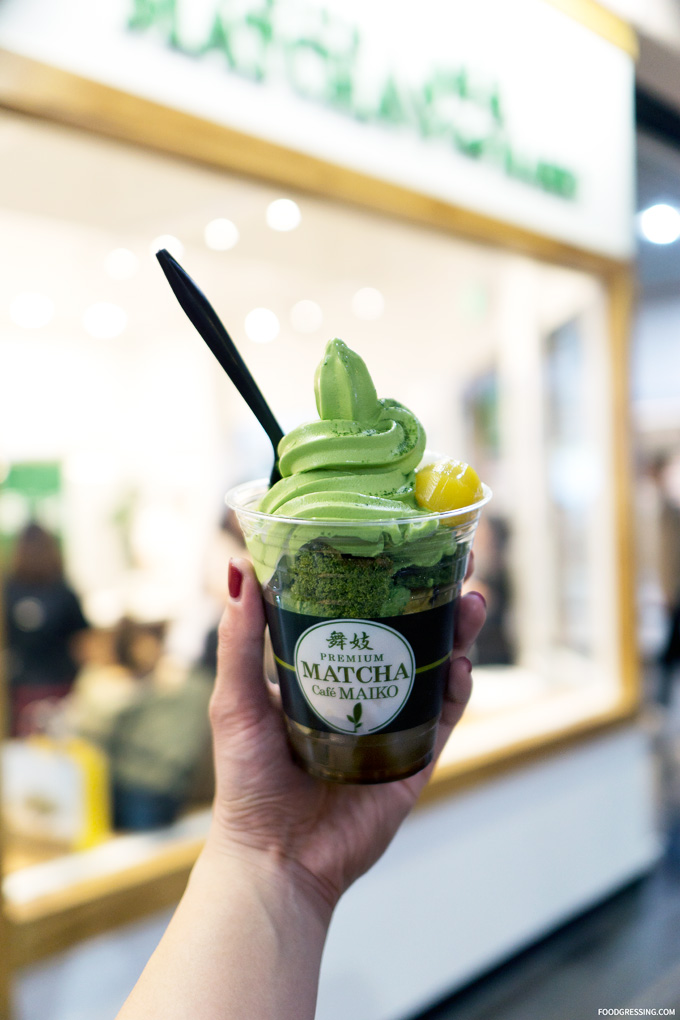 Overall Impression
Based what I tried, I'd definitely be interested in trying more of Matcha Cafe Maiko's menu.  Maybe next time in Honolulu or Tokyo?  Rating: 4/5
Matcha Cafe Maiko
Address: 1581 Webster St #175, San Francisco, CA
Facebook: ‎www.facebook.com/matchacafemaikosf