Foodies in Vancouver certainly love matcha and Bon Crepe on Robson is a place where you can go for your green tea fix.  Located within Konbiniya, a Japanese convenience store, Bon Crepe has been around since 2005 and is a food stall serving matcha desserts.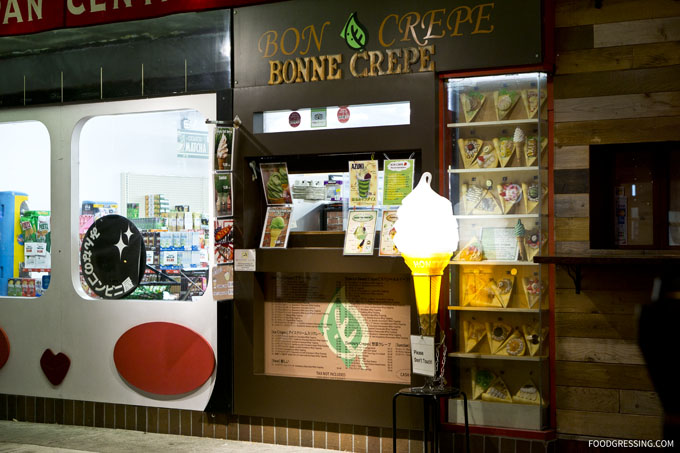 There is a walk-up window facing Robson where you can place your order.  You can also go into Konbiniya and order from inside where there are even a few dining tables.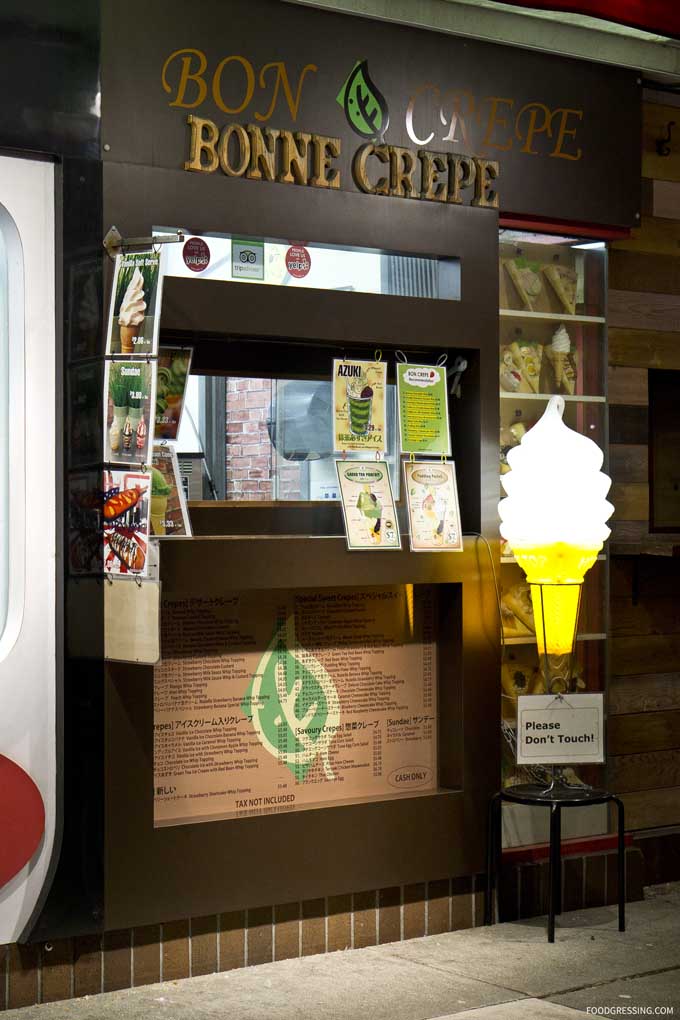 Bon Crepe Menu
The menu at Bon Crepe is extensive featuring parfaits, ice cream cones, soft serve, sundaes and sweet/savoury crepes in green tea, chocolate and vanilla flavours.  They accept cash only.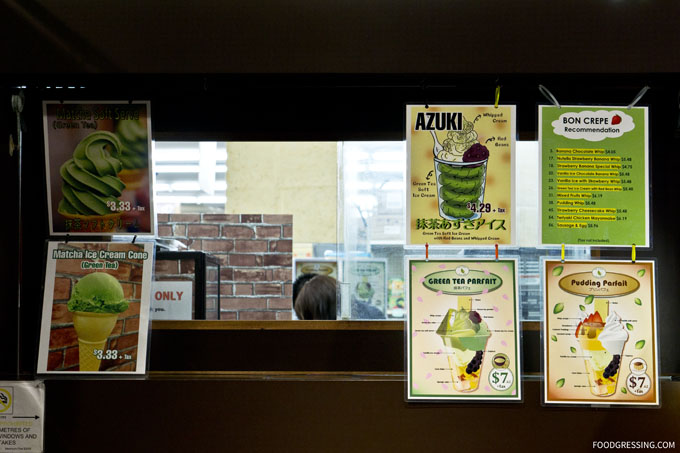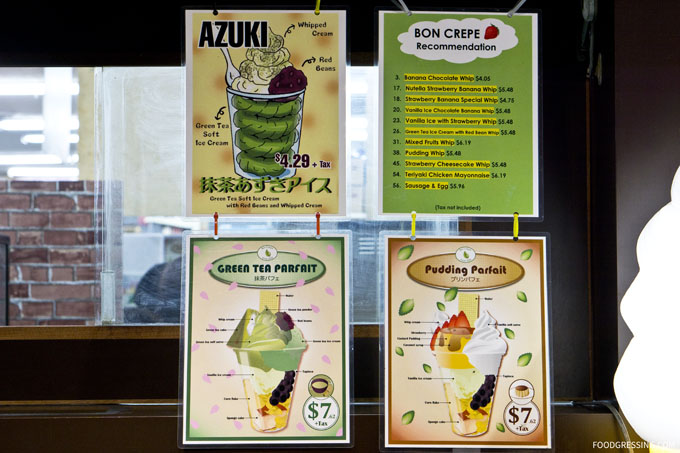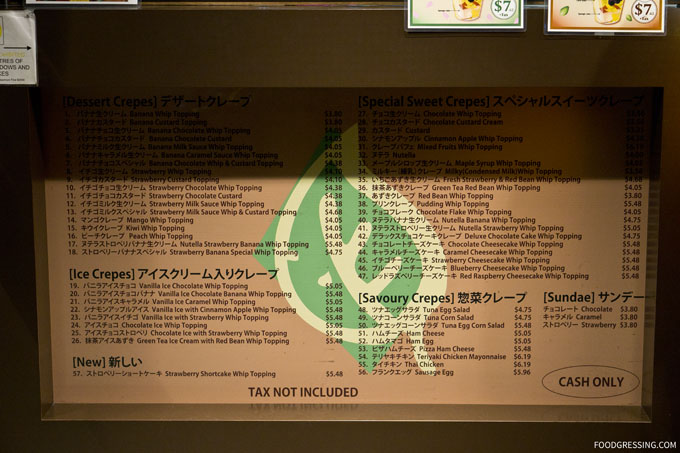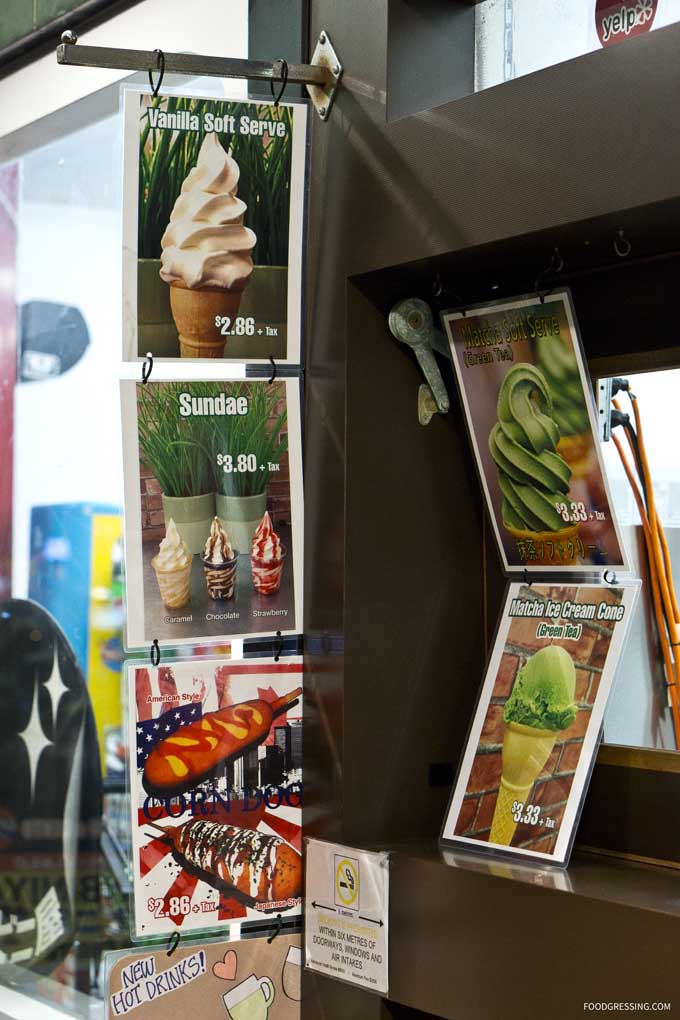 What I Ordered
I went with the Green Tea Parfait ($8 including tax) which seemed to encompass a lot of what they have to offer.  It has a whipping 10 items including:
Green tea soft serve
Green tea ice cream
Green tea cake
Green tea powder
Vanilla ice cream
Red beans
Wafer
Tapioca
Corn flake
Sponge cake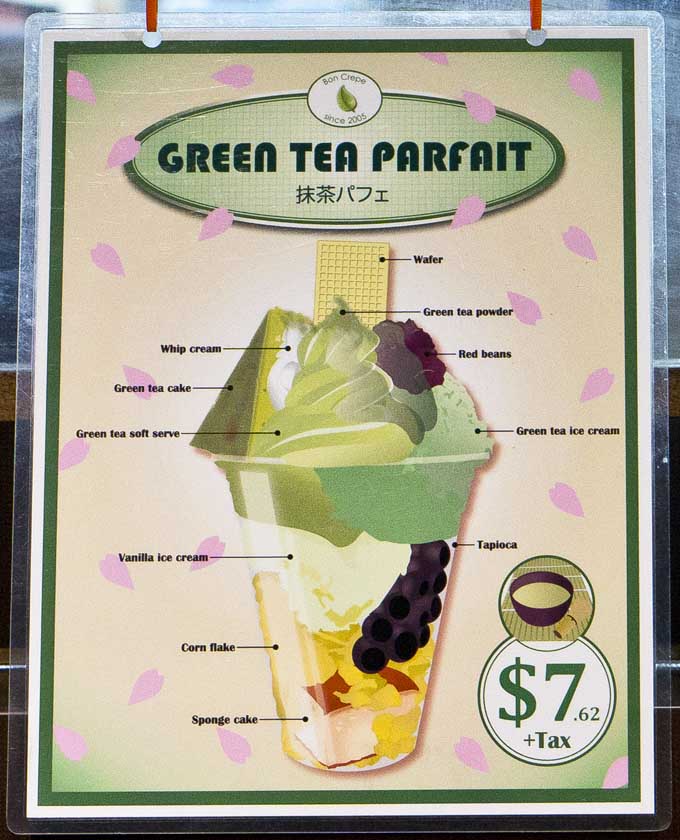 And here is this matcha-licious creation…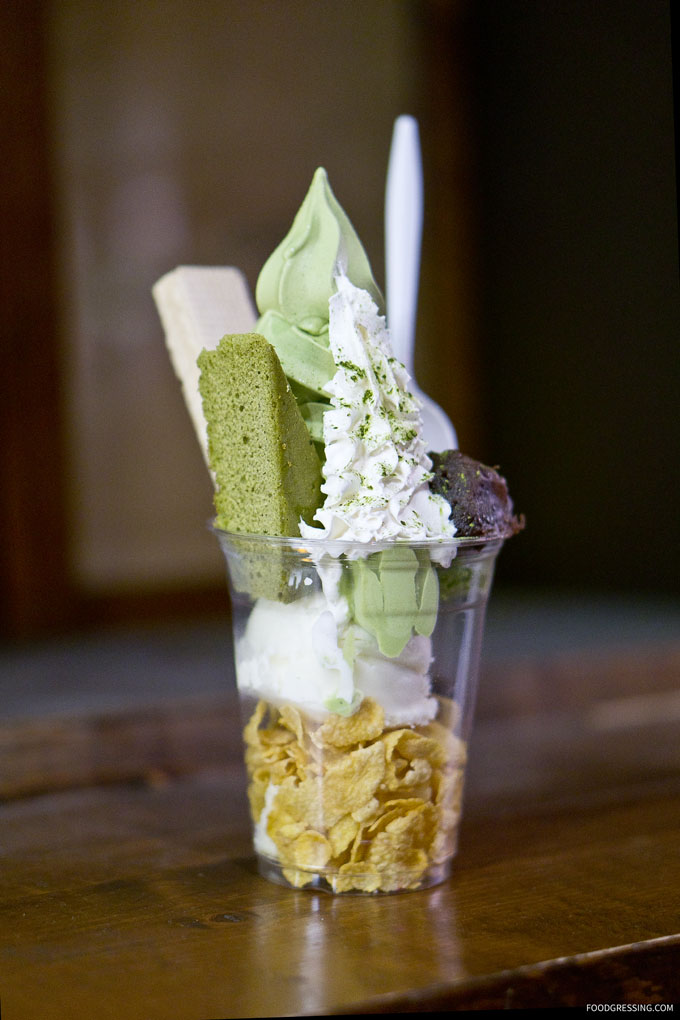 So how did it taste?  Let me analyze it by layer.
Good:  The "good" news is that all the prominent layers were good.  The green tea soft serve surprised me because had quite a strong matcha flavour.  It actually tasted quite bitter!  The green tea ice cream was very good, a less strong matcha flavour and just the right amount of sweetness.  The vanilla ice cream was nicely creamy, the right amount of sweetness and was less soft in texture than McDonald's version.  I liked the green tea powder which enhanced the matcha-ness of the parfait.  The green tea cake was very moist, light and fluffy; it also had a nice matcha flavour.
Okay:  The cornflakes and wafer added a nice crunchy texture to the overall parfait.  The cornflakes seemed a bit harder than Kellogg's.
Meh:  The amount of red beans and tapioca given were too little to make it memorable.  The sponge cake was at the bottom of the cup and didn't add much to the parfait experience.
General Comments:  I quite liked that the parfait wasn't too soggy in the end.  The ice creams and soft serve held up for quite a while – say, half an hour?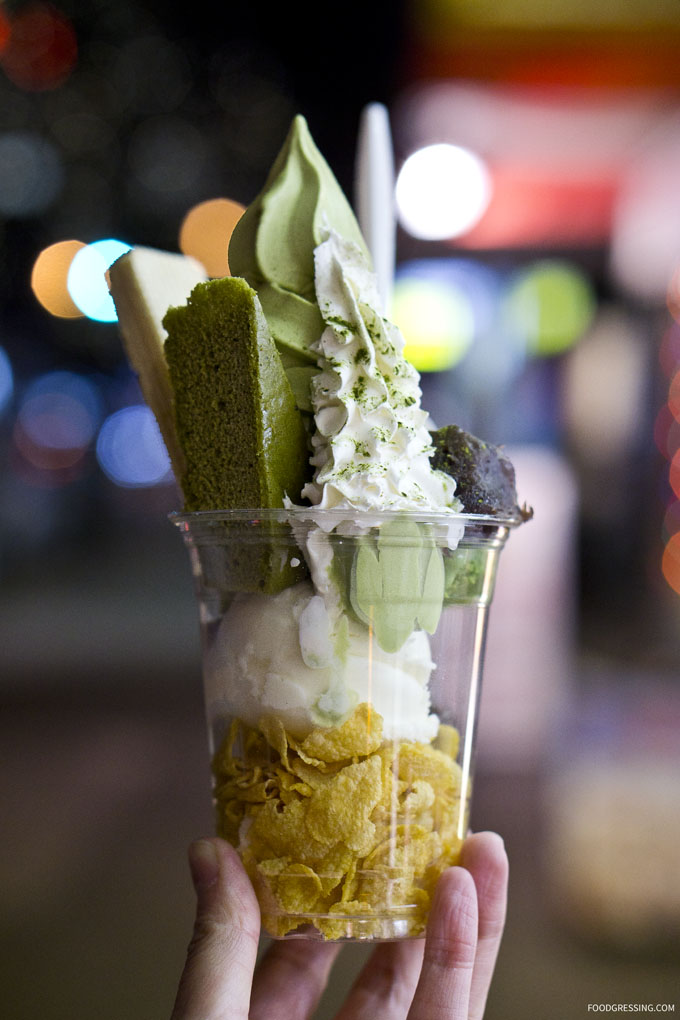 Overall Impression of Bon Crepe
In general, I quite enjoyed the green tea parfait by Bon Crepe.  It's less sweet and soggy in the end than the one at Chicco Desserts which is a few blocks away.  I would definitely return to Bon Crepe to have this parfait again or other green tea items.  Rating: 4.5/5