I had recently starting using foodora, an online food delivery company, that launched in Vancouver last year. Last month, they started to offer pick up service where customers can order and pay online through their website or app and just pick up the food at the restaurant without waiting in line. When I shared about foodora through my social media, I posted my referral link for the app. If you downloaded the app through my referral link, you would receive $10 off your first order. In return, I would receive $10 credit for each foodora user than I referred. Lo and behold when I checked my foodora account, I found out that I was gifted with foodora credits though my referrals. And so I decided to use some of them up where $10 credit can be used towards each $20 purchase. This time around, I decided to get some takeout from Banana Leaf, a restaurant chain in Vancouver that I used to patron a lot but haven't so much in the last few years. Their Denman location is a participating restaurant on foodora.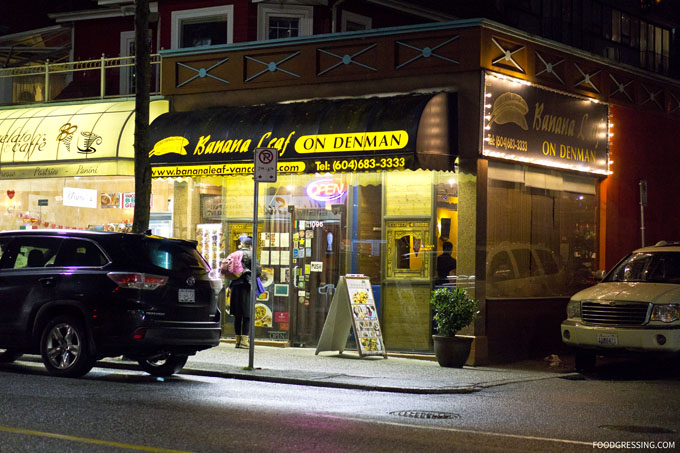 What I Ordered
I placed my takeout order through the foodora app and got my two usual items at Banana Leaf. These were the Sambal, Okra, Eggplant and Green Beans ($16) and Nasi Goreng ($14). The food was packaged into small paper boxes. At first look, they seemed small so I weighed the boxes on my kitchen scale. With the box, each of the items weighted just over one pound each. I thought that the portions seemed decent at least by weight.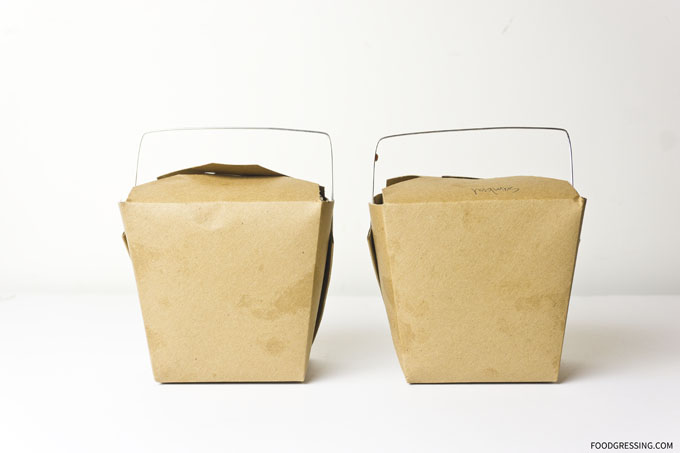 The Nasi Goreng is one of my all-time favourites at Banana Leaf. It's a Malaysian-style fried rice with chili, tomato, soy sauce, beef, shrimp, onion, egg and green bean. When I poured out the rice, it came out in a nice shape onto the plate. The fried rice has sweet, salty and spicy flavours and some "fishy" taste from the shrimp paste. Very delicious and I recommend it.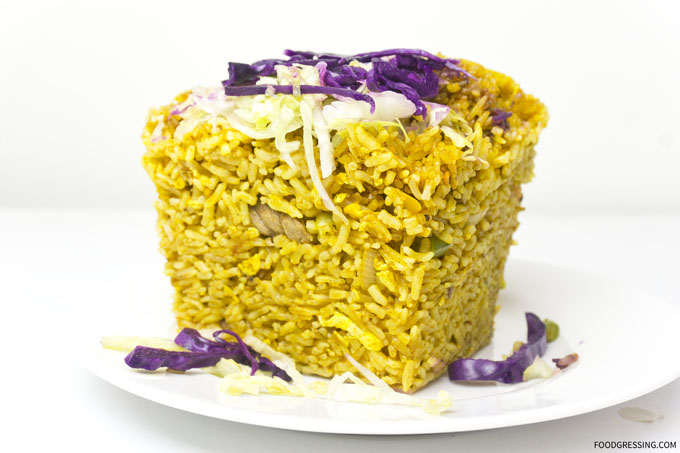 The Sambal, Okra, Eggplant and Green Beans is another one of my faves from Banana Leaf. The green beans are stir-fried with shrimp and tomatoes, then tossed in chili, garlic and dried shrimp paste. Lots of rich, South Asian flavours in this dish which goes well with the Nasi Goreng.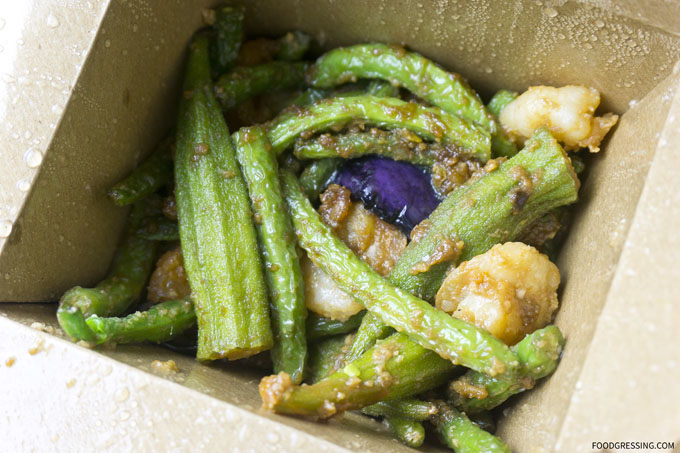 Overall Impression
I've had takeout from Banana Leaf many times in the past but the foodora app makes the process seamless. I continue to be a fan of the sweet, spicy, and salty South Asian flavours presented in the dishes by Banana Leaf. All in all, a good takeout experience from start to finish. Rating: 4/5
If you'd like to get $10 off your first order from foodora, please follow this referral link to redeem this offer.
Website: www.bananaleaf-vancouver.com