'Cause nothing says "I love you" like a ❤️ heart-shaped Valentine's Day treat.  Valentine's Day  is coming up so how about sharing your love of gelato with the loved one in your life?  Amato Gelato is offering limited edition Chocolate Dipped Heart-shaped gelato in celebration of Valentine's Day.   The hearts are made with strawberry gelato from local BC strawberries and hand decorated with chocolate (dark, white & milk).  Some come with sprinkles while others might have a chocolate drizzle across the heart.  The gelato hearts are priced at $4.00 each.
Disclosure:  I was invited to try these products which were complimentary.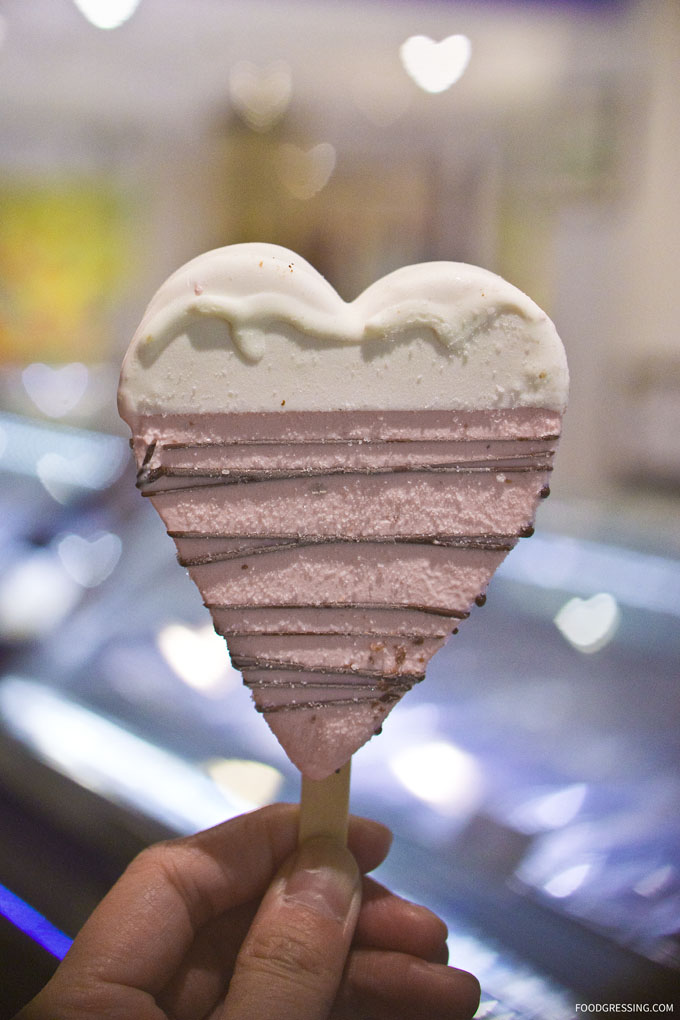 As a regular customer of Amato Gelato, I have tried many flavours but never the strawberry flavour.  And let me tell, it was sooooo good.  It had the perfect balance of strawberry flavour and sweetness.  I absolutely love their strawberry gelato.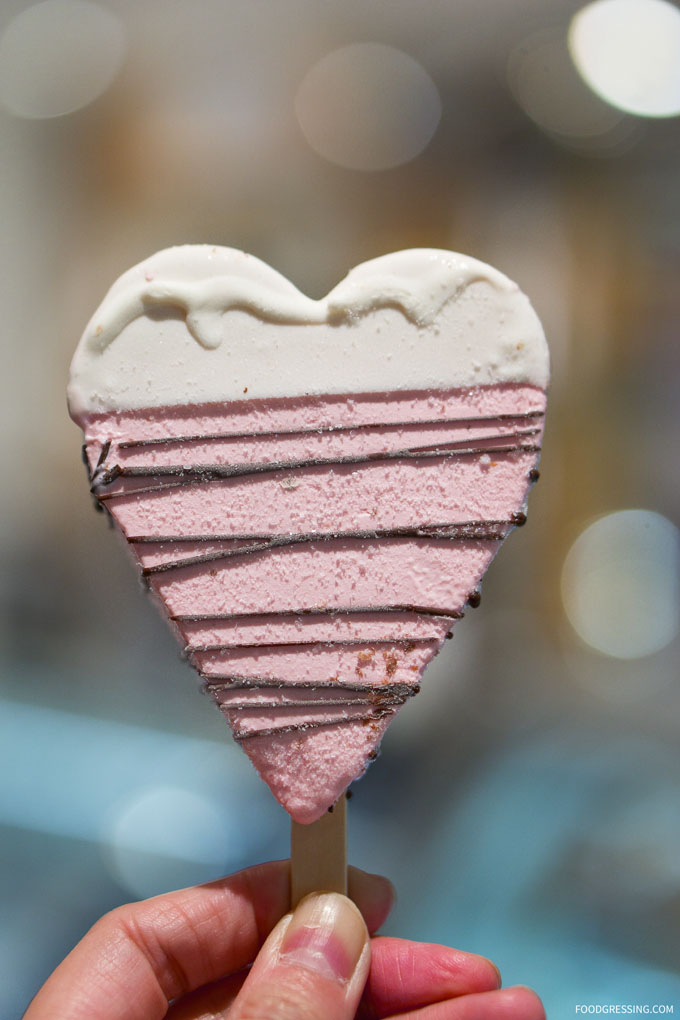 These heart-shaped gelato are limited so be sure to pick one up in time for Valentine's Day.  Amato Gelato has convenient hours and opens until 11 pm every day of the week.  To learn about my other experiences at Amato Gelato, check out my previous review here.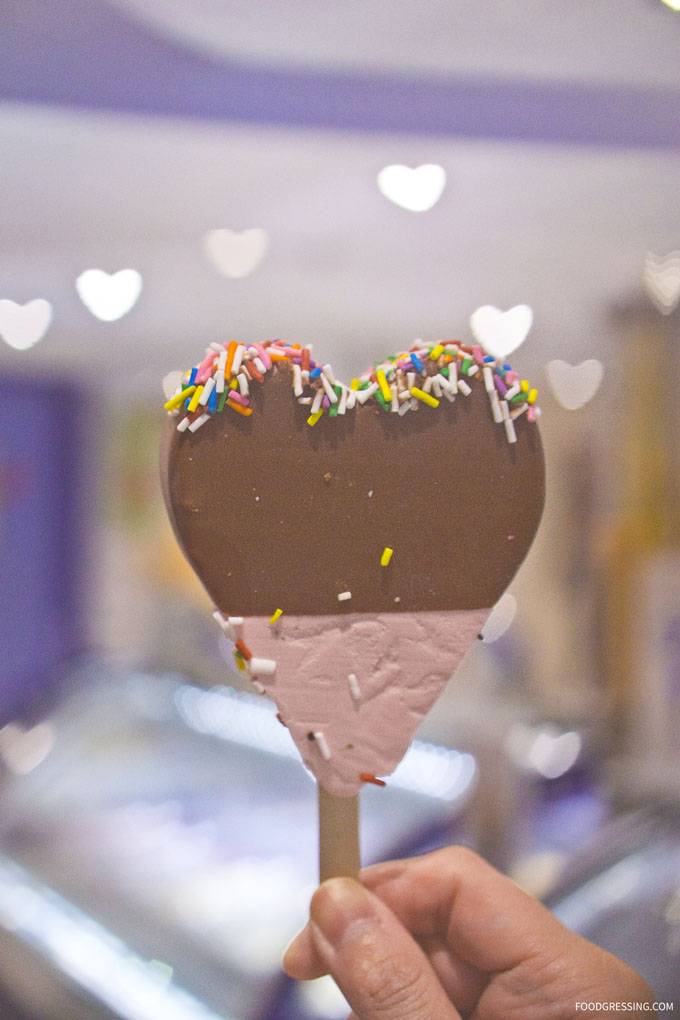 Website: www.amatogelato.com