Disclosure:  The green tea gelato noted in this review was a contest prize.  All other items were purchased.
Summer is fast approaching and everyone will be looking for refreshing treats to beat the heat.  Today, I'd like to share with you my experience at Amato Gelato in Mount Pleasant.  And how fitting is it that I am having some of their delicious green tea gelato while writing this post?  More on that later.
A few months ago, I entered one of Amato Gelato Cafe's giveaways on Instagram.  I was excited to find out that I was one of their winners for a 1 L tub of green tea gelato.  While I follow Amato Gelato on Instagram, I had never actually been to their location or tried any of their products.  One evening last month, we went out to their cafe in Mount Pleasant to try out their gelato.
By the Sea Wall
Amato Gelato is quietly located at East 1st Avenue and Quebec right near the sea wall.  Street parking is available right in front of the cafe.  I like how the inside is bright, clean and spacious.  There is seating inside the cafe as well as a few tables outside.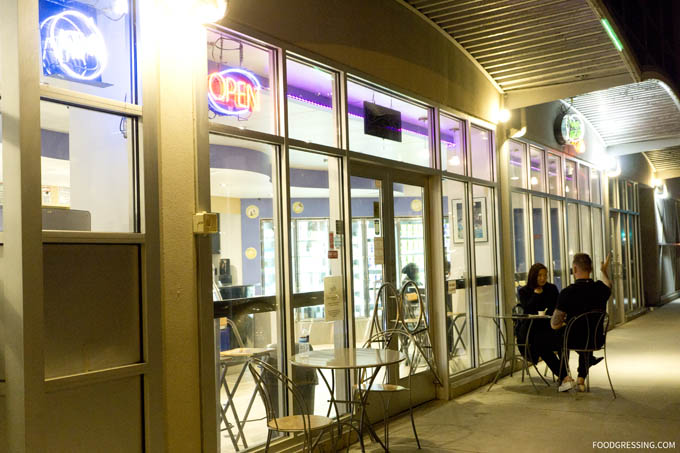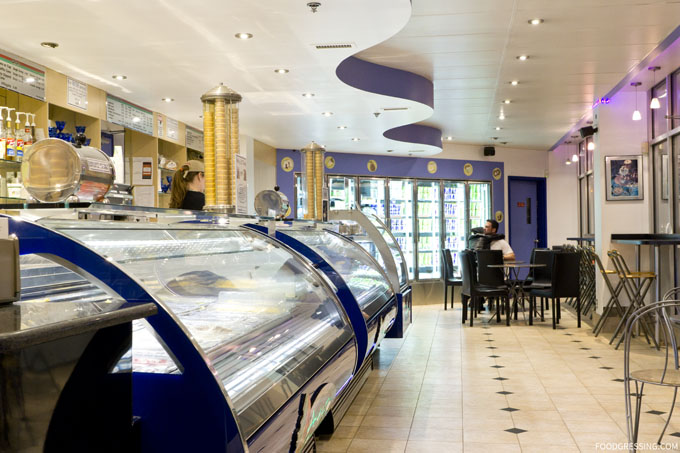 Over 72 Flavours
Amato Gelato has an impressive 72 rotating gelato flavours.  You can enjoy a single scoop ($4.00) or double scoop ($7.00) in a regular cone or cup.  Waffle cones and chocolate dipped waffle cones are extra $0.75 – $1.50.  They also serve espresso drinks and sandwiches.  One great thing is about them is that they are open until 11 pm daily.
What We Tried
The staff were very patient and friendly in letting us trying several flavours.  In the end, we had a mango and strawberry double scoop in a waffle cone ($7.75).  The textures of the gelato were perfect – dense, smooth and creamy.  The mango and strawberry flavours were on point and not too sweet.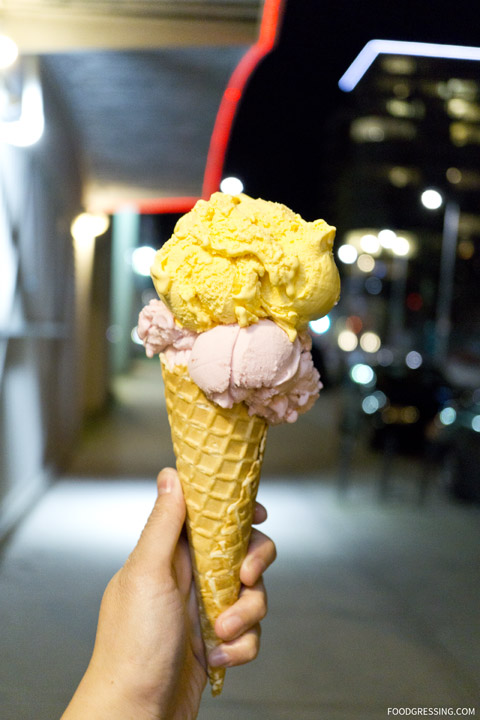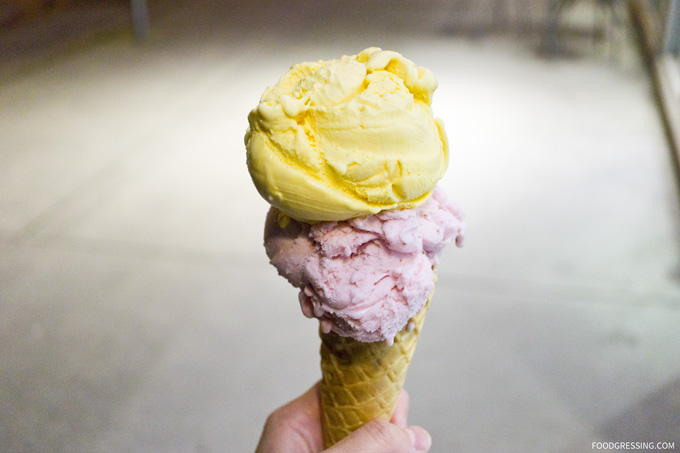 I received my 1 L green tea gelato (valued at $10) and tried it at home.  I must admit that it is probably one of the best green tea gelatos I have ever had.  The green tea flavour was just right and I loved the creamy and smooth consistency.  This is the kind of green tea gelato you would want to have after an Asian-inspired meal at a restaurant.  I thought the packaging was interesting since it had Chinese text on it.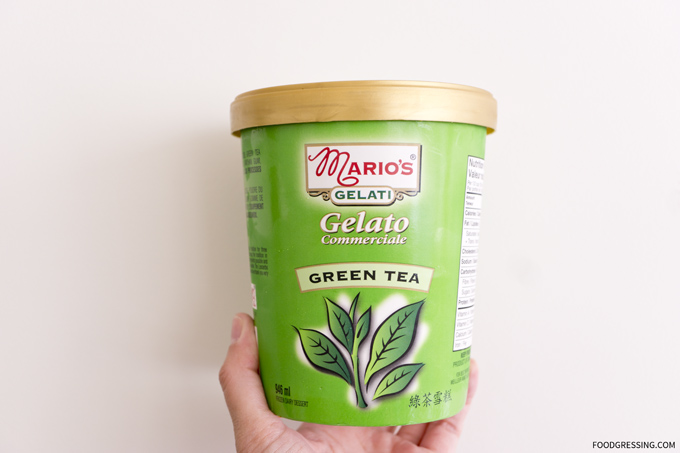 This is the bowl of green tea gelato that I ate while writing this post..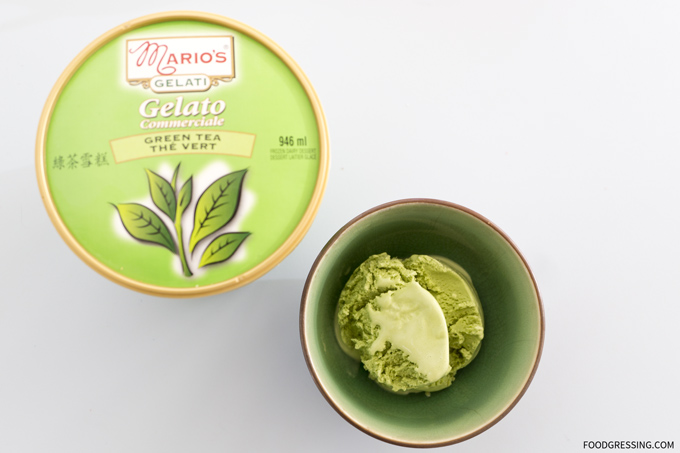 Overall Impression of Amato Gelato
I love Amato Gelato's fantastic selection of flavours and friendly staff.  Great quiet location near the sea wall.  Their green tea gelato is just perfect.  Highly recommend it.  Rating: 4.5/5
Website: www.amatogelato.com