Last month, Shiny Tea International Village announced that they were now offering tea-flavoured gelato using their own recipe. You can also customize the gelato with bubble tea toppings like pearls, grass jelly and red beans. To finish off, you can have a drizzle in 1 of the 5 flavours like mango, caramel and chocolate. The gelatos are priced at $4.50; toppings are between $0.50 – $1.00; and drizzles are free. Right now, they have only two flavours, Tie Guan Yin Tea and Mango Green Tea. On their Facebook post, they mentioned that they will be rotating flavours.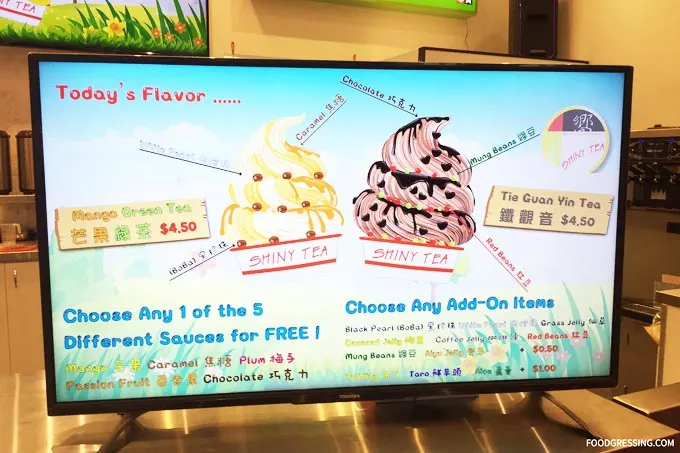 The idea of tea-flavoured gelato with bubble tea toppings really appealed to me. At the moment, there isn't such thing offered at gelato places in Metro Vancouver. I decided to go try out them out at Shiny Tea International Village.
Note: This is not a sponsored post. This food was not complimentary. I did not receive any compensation or incentive to share about my experience. The shop did not know that I am a blogger.
What I Tried
I captured the process of how these desserts are put together at Shiny Tea. It starts with the gelato coming out of a machine. Then the staff pack the toppings around the gelato and drizzle the sauce on top. See the video below:
I got the Tie Guan Yin Gelato with red beans, mung beans and caramel sauce ($5.00) as well as the Mango Green Tea Gelato with black pearls, white pearls and chocolate sauce ($5.00). For the Mango Green Tea gelato, I was able to taste both flavours. The first flavour that you're able to taste is the mango and then it moves onto to green tea. This complex flavour was interesting.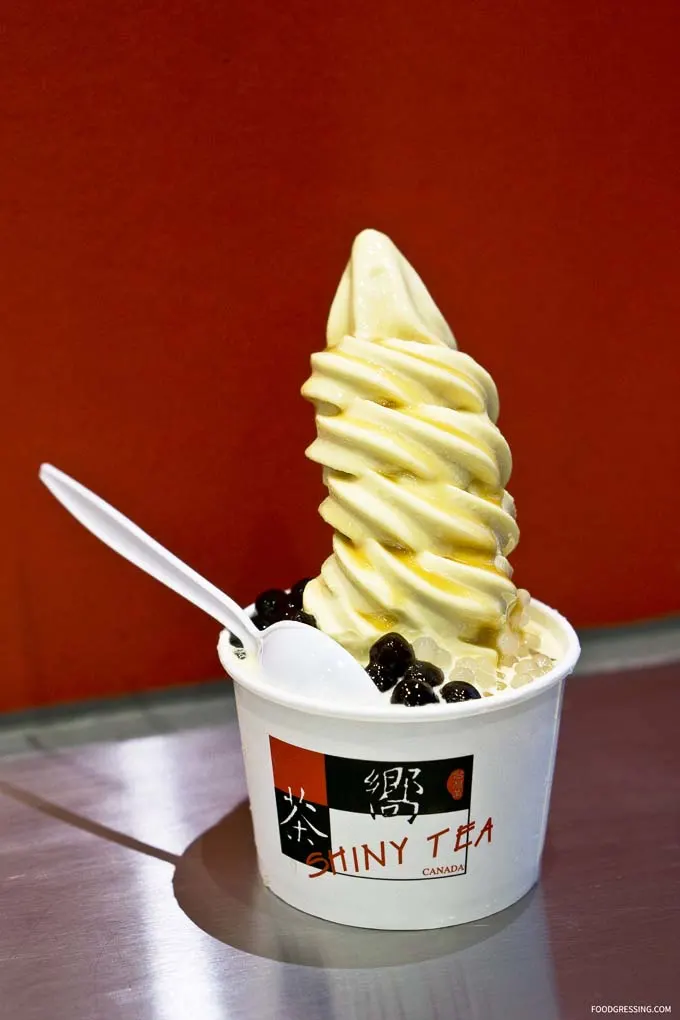 The Tie Guan Yin flavour was sweet and floral but also light and refreshing. I preferred it over the Mango Green Tea.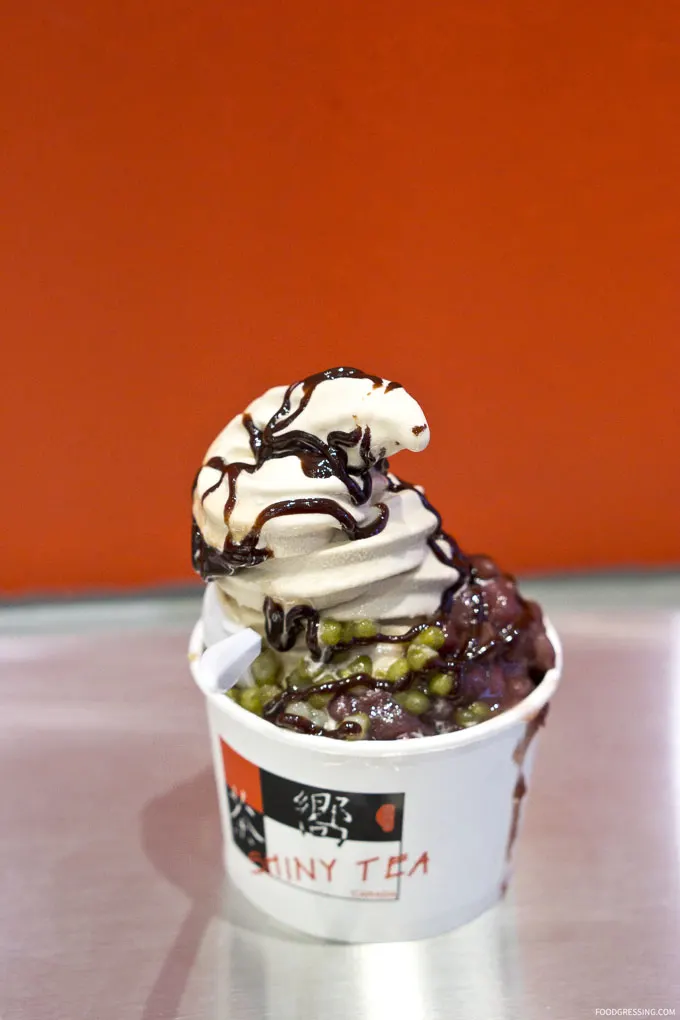 Overall Impression of Shiny Tea Gelato
I thought that the Shiny Tea gelatos were really satisfying and reasonably priced for the portions. I would love to have them again. Both flavours were good but I preferred the Tie Guan Yin. Rating: 4.5/5
For more posts on Shiny Tea International Village, see here:
Facebook: @shinytea.internationalvillage