Sulmida is a newish Korean dessert cafe which opened last summer in Burnaby. Its location is in a high traffic area being across Metropolis at Metrotown on Kingsway. Although it is named as a "Korean" dessert cafe, they are believed to be Chinese-owned and operated. I had been curious about them since they opened and recently decided to try them out after buying their Axka.com deal. When my husband and I went to Sulmida one afternoon last week, I was a bit early ahead of their opening time and they still had their front gate closed.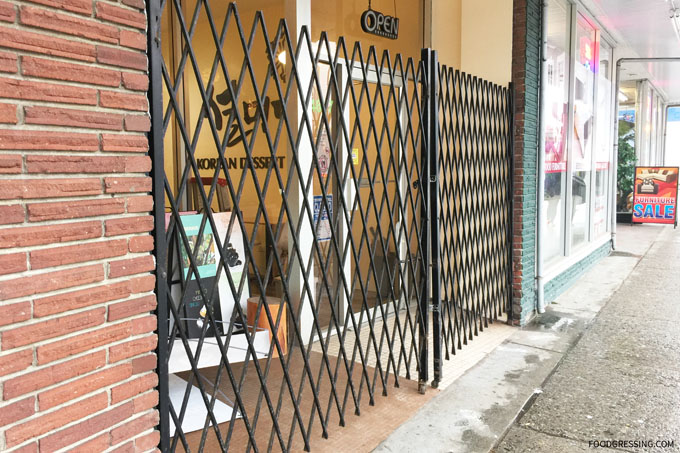 They opened the gates about five minutes past their 3 pm opening time. We were the first customers of the day.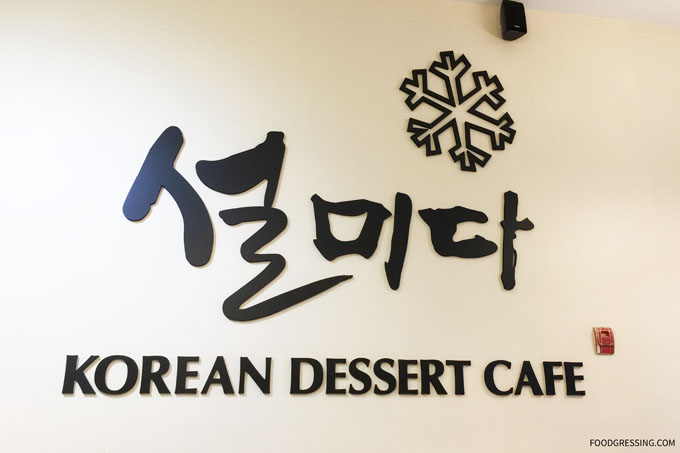 The interior is just functional and not much to write home about. There are mostly four-seater tables and a few two-seater tables along the wall.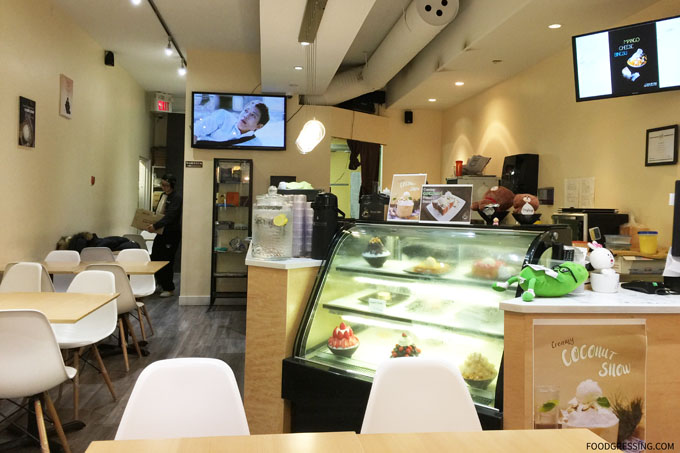 Sulmida Menu
Sulmida specializes in bingsu (variants "patbingsu," "bingsoo") which are shaved ice desserts. They serve 12 different types like green tea, mango cheese, choco berry and more. The bingsu come in two sizes (single or full) and range from $7 – $14. For beverages, they offer hot and cold espresso-based drinks, fruit ades, lattes and frappes. Other dessert options include lava bread and injelomi toast. Below are my scanned images of their menu.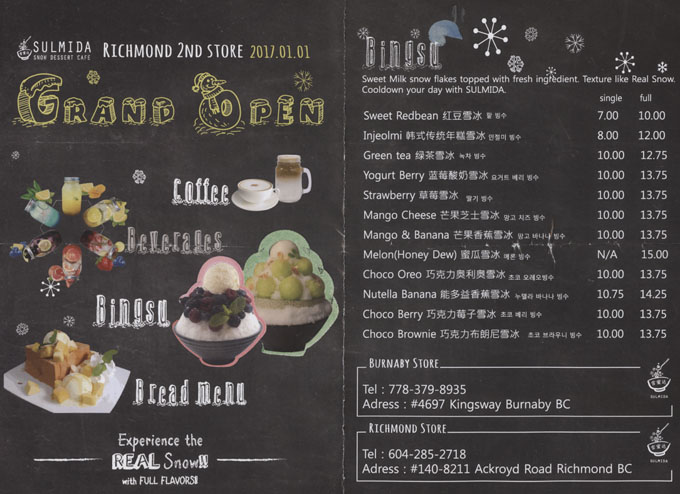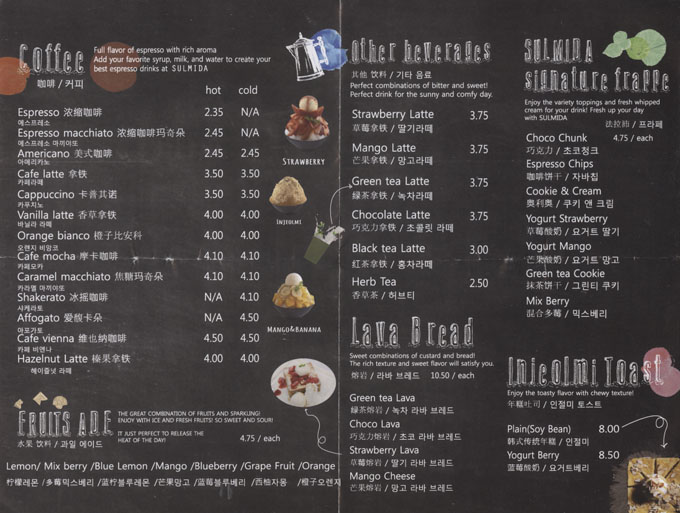 What We Tried
The Axka.com deal was priced at $9.99 (36% regular price) and included a small bingsu and fruit ade. We went with the strawberry bingsu and the mix berry fruit ade. The strawberry bingsu is one that they seem to advertise the most on social media and in-store signage. The strawberry bingsu had milk shaved ice, chopped strawberries around the bottom, strawberry halves around the middle, frozen strawberries embedded in the milk shaved ice, vanilla ice cream topping and strawberry drizzle.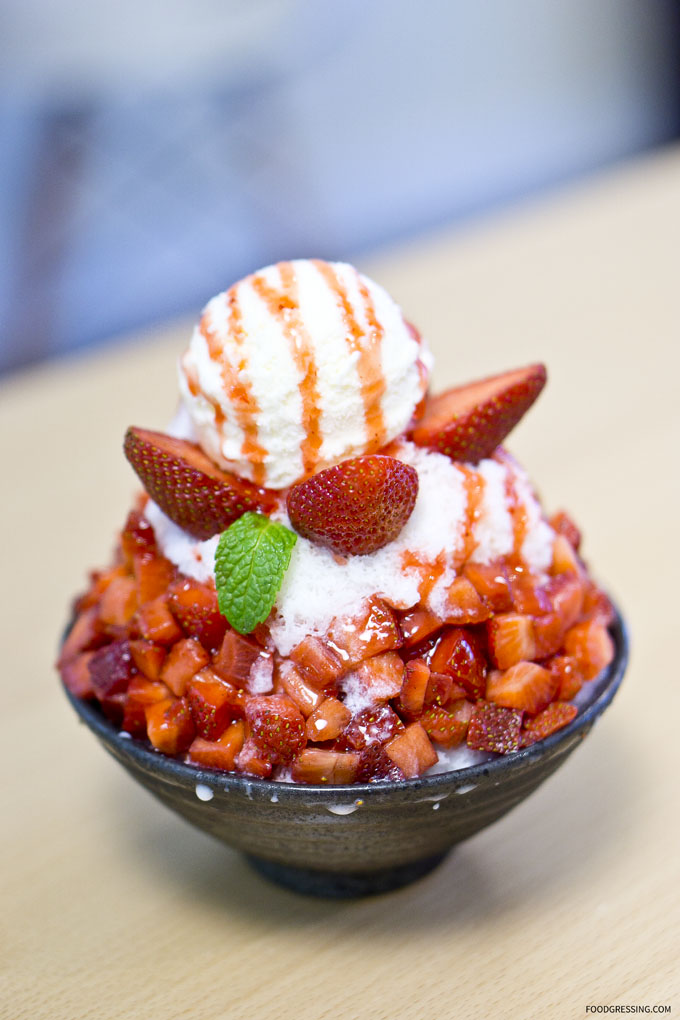 I thought the strawberry bingsu was good in general. The amount of strawberries given was quite reasonable. The bottom portion was covered with chopped strawberries. The milk shaved ice was light and fluffy but didn't taste all that milky.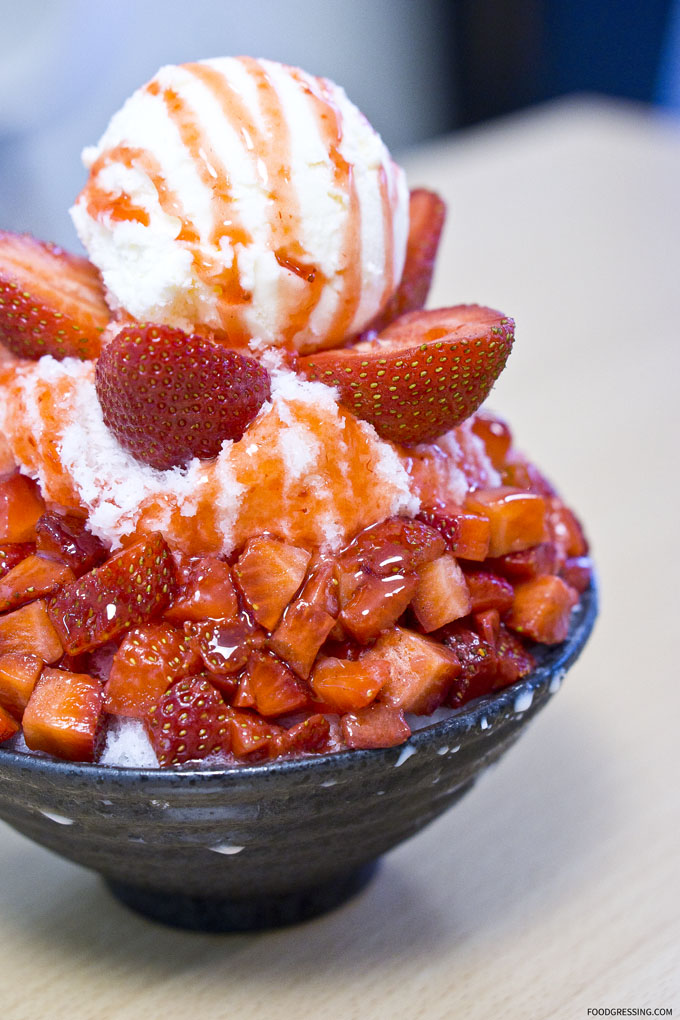 And there were even frozen strawberries within the shaved ice.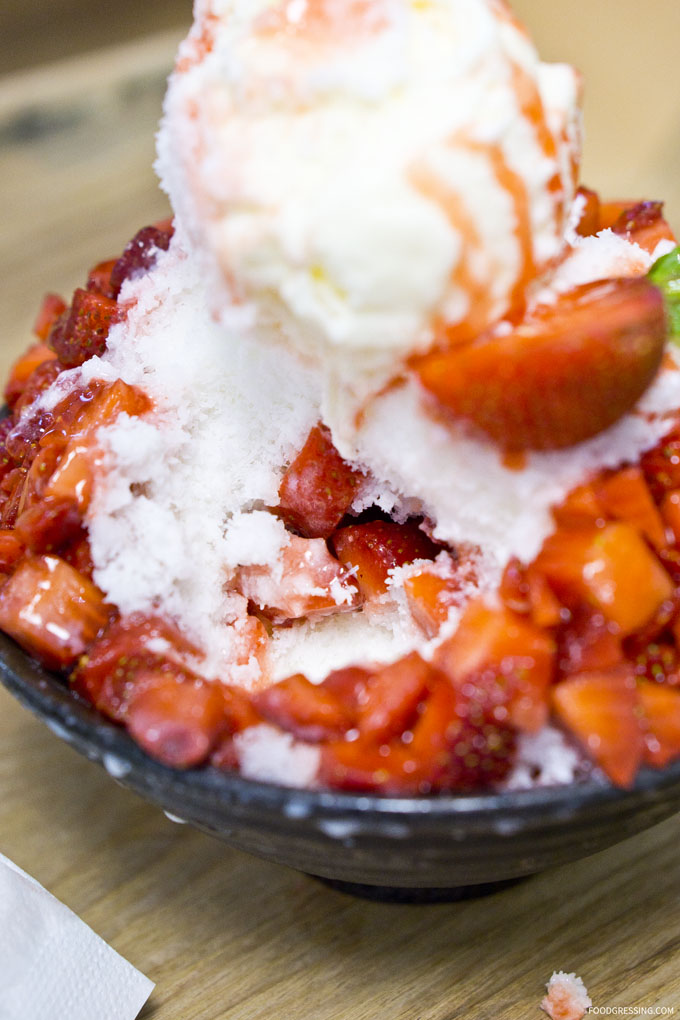 The mixed berry fruit ade was carbonated drink with blueberries, raspberries and blackberries. You need to mix it really well yourself. I found it to be sweet and sour and it didn't really appeal to me.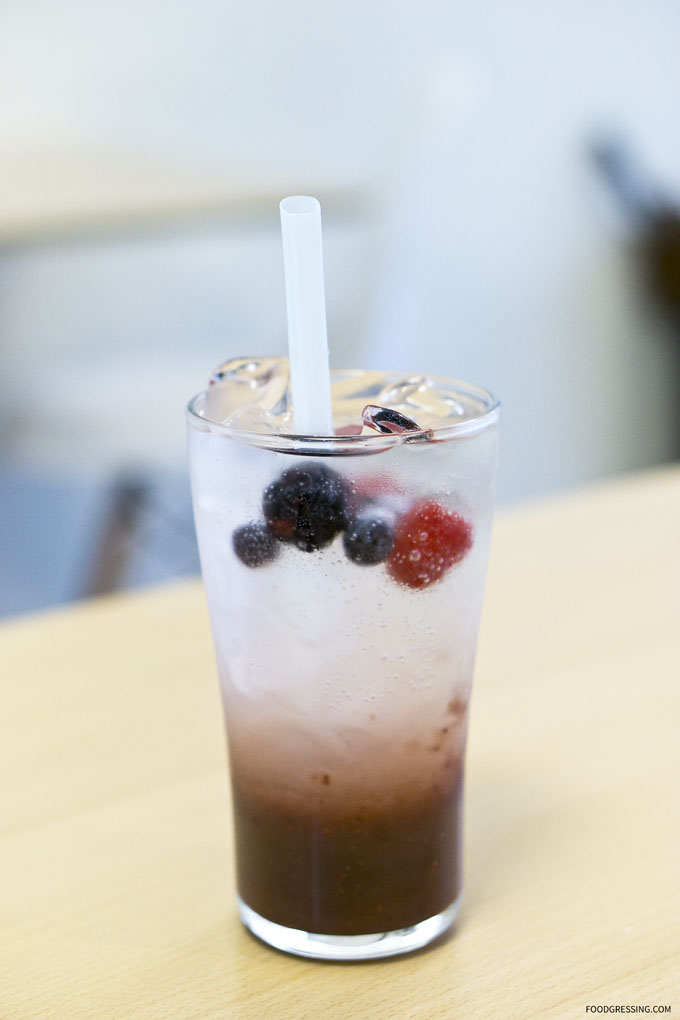 Overall Impression of Sulmida
I thought the strawberry bingsu we tried was good and I would recommend it to others. Although I prefer Passion8 and Snowy Village more, I'd be interested to try Sulmida's other bingsu flavours. Rating: 3.5/5
Facebook: @sulmida.canada
Address: 4697 Kingsway, Burnaby, BC V5H 2B3
Related: Sulmida Korean Dessert Cafe in Richmond