A few weeks ago, my family along with another friend decided to visit K-town in Burquitlam for a food adventure. With a dessert-first mentality, the main focus of our trip was to visit Standing Egg Coffee for coffee and treats. Working backwards from sweet to savoury, we then proceeded to House of Tofu Soup for some comfort foods. My friend was particularly eager to visit House of Tofu soup because she had been a fan of their food at their now-closed Richmond location.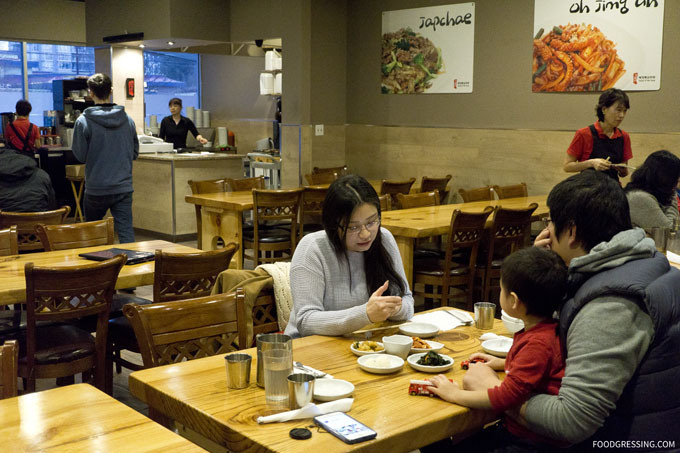 Clean & Spacious Interior
The interior of House of Tofu Soup was more inviting and comfortable than I would have expected. I liked the wooden tables with glossy finishes which made the space seem more elegant. The restaurant is not so much a hole-in-the-wall. Its is rather spacious with many dining tables suited for small (~4 ppl) or large (~8) groups. The restaurant is kid-friendly with many families dining together.
House of Tofu Soup Menu
House of Tofu Soup offers many Korean comfort foods including their build-in-your own tofu soup, stews, bibimbaps, bulgoghi, seafood pancakes and more. I would say the pricing is average for a Korean restaurant in Metro Vancouver where an average meal for one person is about $15-$20.
What We Tried
Our party of four had the following:
Kimchi stew ($11.50)
Jae yook ($16) (Korean spicy marinated pork With chilies and kimchi)
Pork bulgoghi ($14.50)
Seafood pancake ($19)
My friend had the Kimchi stew which was simmering in a claypot when it arrived at our table. She chose beef for the protein and it came with asssorted seafood and veggies. My friend loved the spicy flavours of the stew and it was a dish she had enjoyed at their Richmond location before.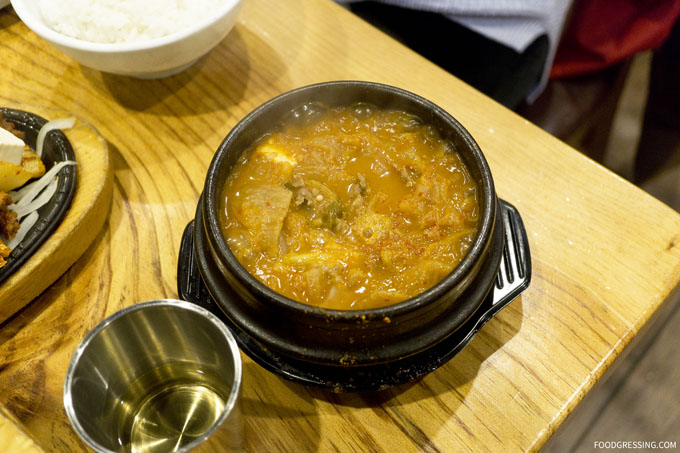 Aside from poutine and butter chicken, my third go-to comfort food is pork bulgoghi. House of Tofu's version is sold with tender pork and all the right sweet, savoury and spicy flavours. I'd say I still like the version from Damso the best which is just a bit more flavourful.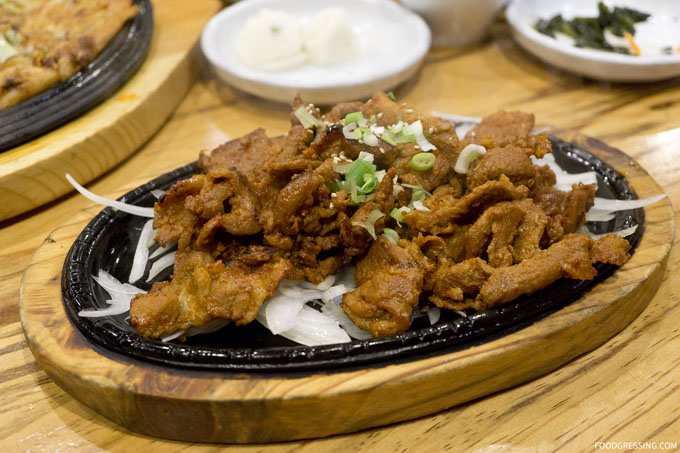 We also had jae yook which is kind of like the bulgoghi but more spicy since it is cooked with chilies and kimchi. I like the soft tofu on the side which you'll enjoy as a palate cleanser.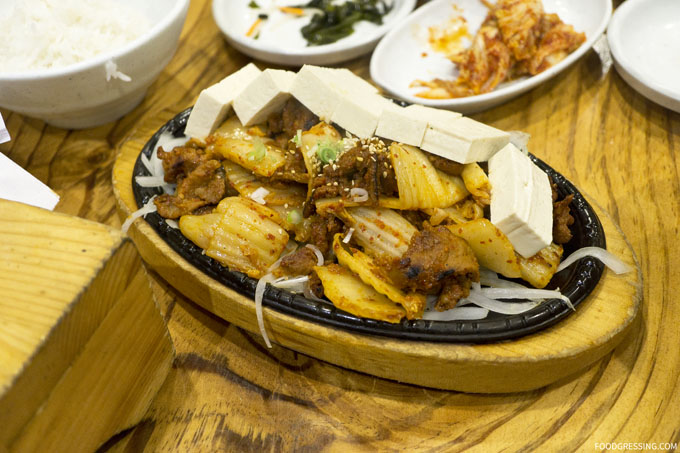 The seafood pancake was good too. It was crispy along the edges and soft and slightly gummy in the middle. The pancake had a decent amount of squid and scallion. The squid offers a nice, crunchy and meaty texture to the pancake.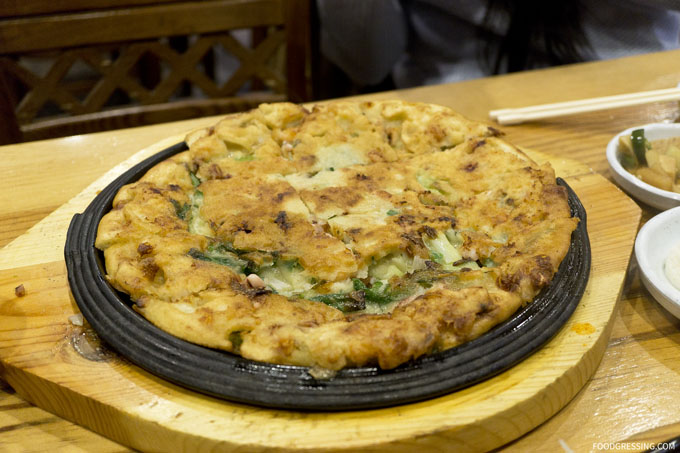 For side dishes, there was kimchi, seaweed, mashed potatoes, pickled veggies and cucumber.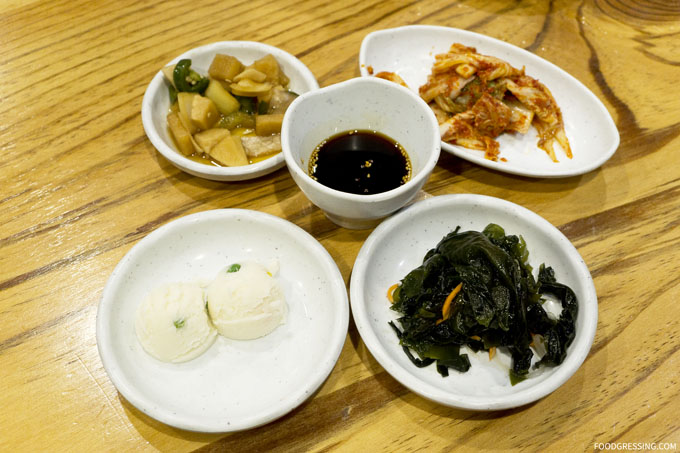 And with regards to the rice, it is served in a stone bowl. The best part is the crispy rice at the bottom to which you can add tea to soften it up.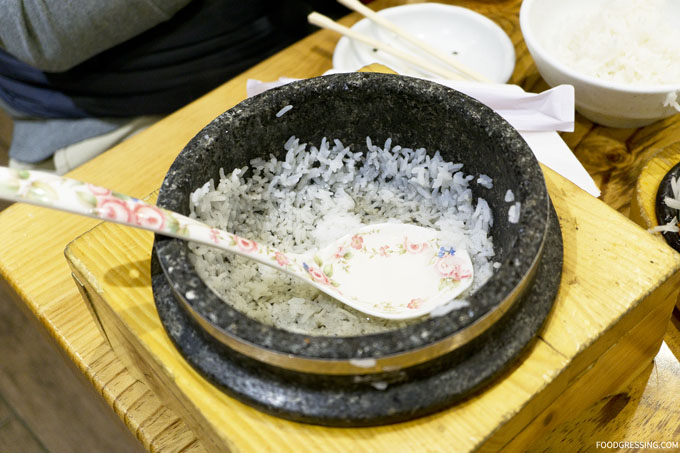 Service
I'd say service was above average for these types of establishments. The Korean server ladies were attentive, friendly and refilled our glasses during our meal.
Overall Impression
House of Tofu Soup offers a solid dining experience with all the right elements: good food, reasonable prices, and above average service. I'd love to revisit again sometime. Rating: 4.5/5