I'm a huge fan of the Vancouver Aquarium's Ocean Wise program to support sustainable choices.  When I'm in a restaurant and see the Ocean Wise symbol on the menu, it affects the way I order.  While Ocean Wise has nearly 700 partners, there has been an unfortunate lack of ethnic restaurants involved – that is until now.  Things are about the change and in the right direction.  A growing number of chefs in the Asian market are joining the sustainable seafood movement and Maji, a Taiwanese stir-fry restaurant in Richmond, is the latest restaurant to do so.  Alongside Floata seafood restaurant in Chinatown, Maji is officially an Ocean Wise partner.  Bravo.
Disclosure:  I was invited to attend a media event where all food was complimentary.  Opinions are my own.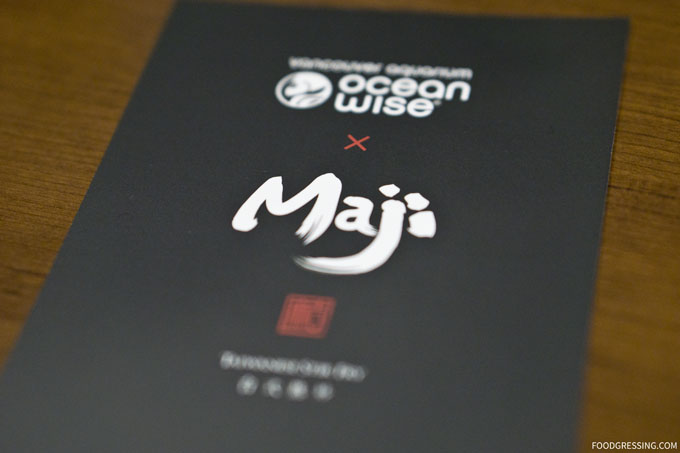 Last week, I attended a media preview of Maji's Ocean Wise menu.  The tasting included 8 Ocean Wise menu items and 7 other dishes.
Maji's Oceanwise Menu Items
Five flavour mussel salad
Deep-fried oysters
Grilled mackerel
Seafood tofu pot
Basil clams
Pan-fried salmon
Grilled scallops with garlic butter
Grilled salmon with house special sweet sauce
Other Maji dishes
Chinese yam chicken soup
Pan-fried black pepper beef
Taiwanese-style stir-fried noodles
Sesame oil pork fried rice
Pan-fried tofu
Spicy deep-fried chicken
Dongo pork
The five flavour mussel salad was chilled and were arranged very nicely.  The five flavour spiced sauce had a nice sweet and sour taste.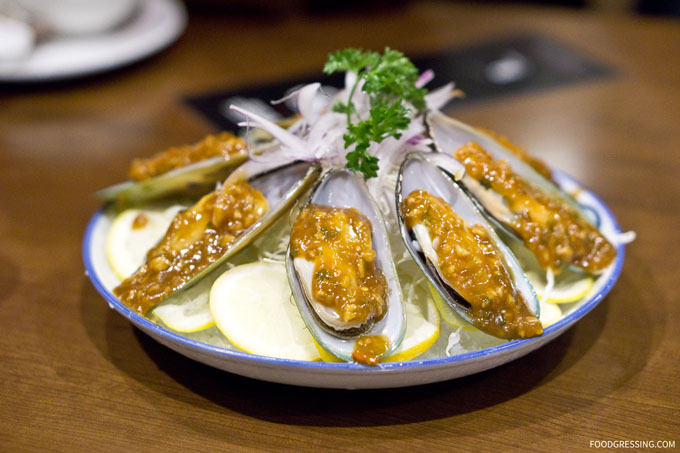 The deep-fried oysters were plump, juicy yet light and tender with a taste of the ocean.  I thought the breading was pleasantly crunchy.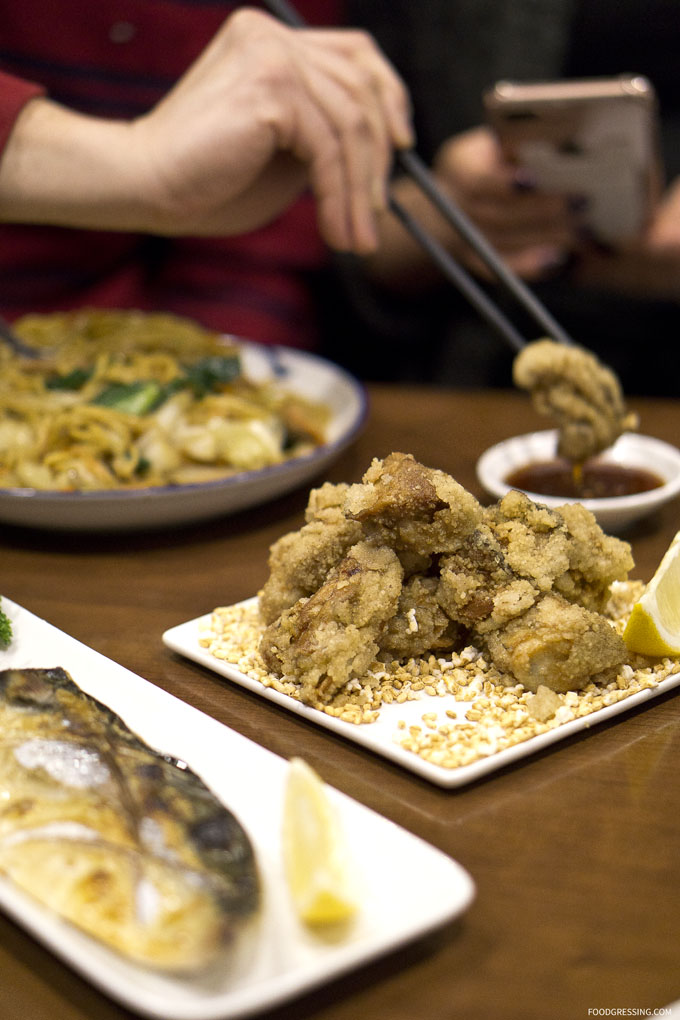 The grilled mackerel was nicely moist and tender.  I enjoyed how the dish had a lemon carving on the side.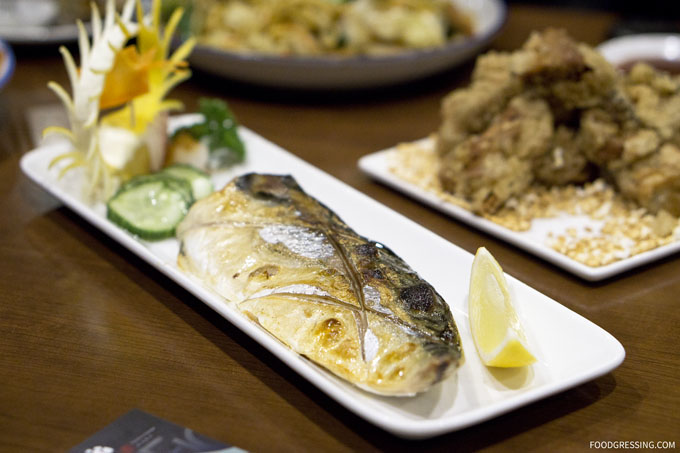 The seafood hot pot was a comforting dish oozing of sauces.  I loved the soft, puffy tofu pieces in the slightly sweet sauce.  Also in the hot pot were clams and shrimp.
Those who enjoy clams should certainly try Maji's Ocean Wise basil clam dish which was well-seasoned.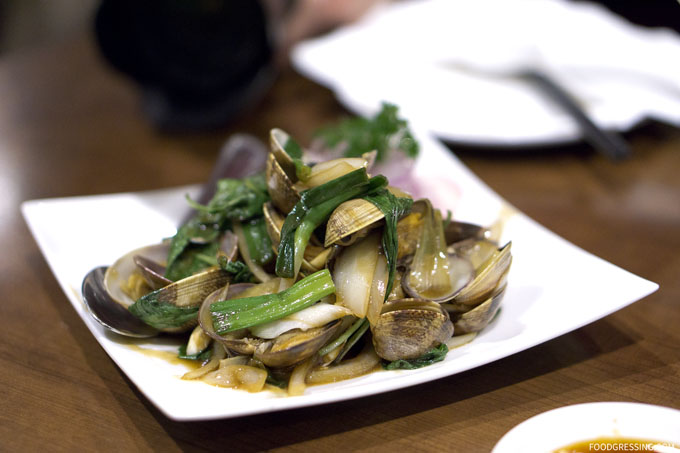 I quite liked the pan fried salmon which was moist, tender with a perfect crispy skin.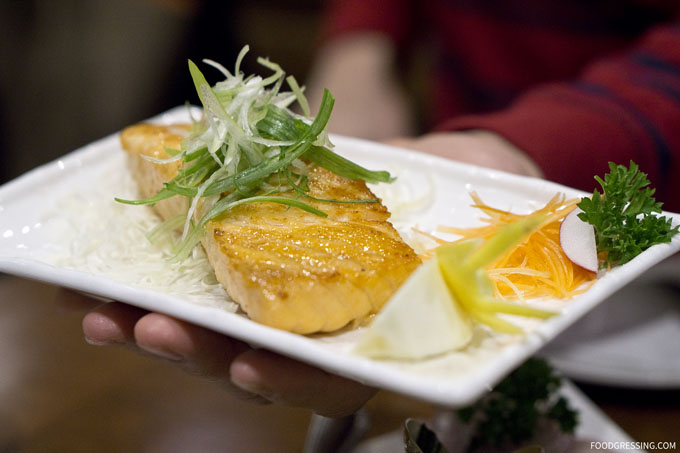 The grilled scallops with garlic butter had an obvious garlic taste with a buttery finish.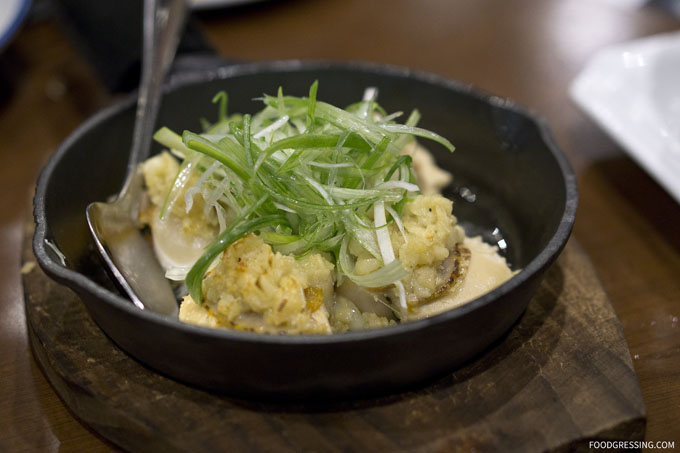 On the sweeter side was the grilled salmon with house special sweet sauce.  The salmon was moist and tender and topped with bonita flakes and sesame seeds for a textural contrast.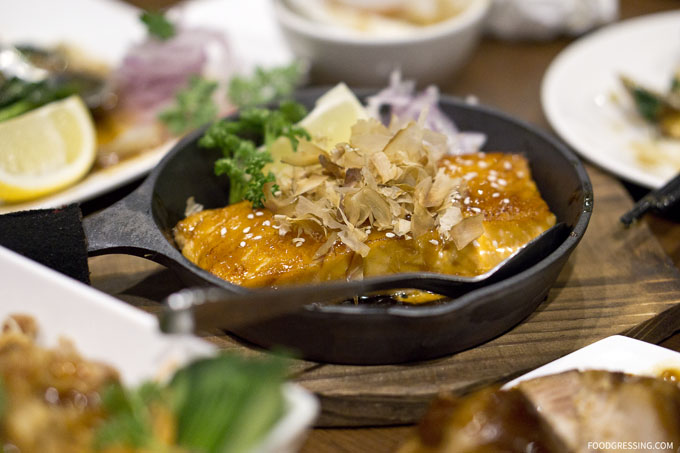 Other Maji Dishes
As for some land-based dishes at Maji, we tried the Chinese yam chicken soup which had a home-style, cozy and comforting kind of feel.  I thought the soup was very flavourful.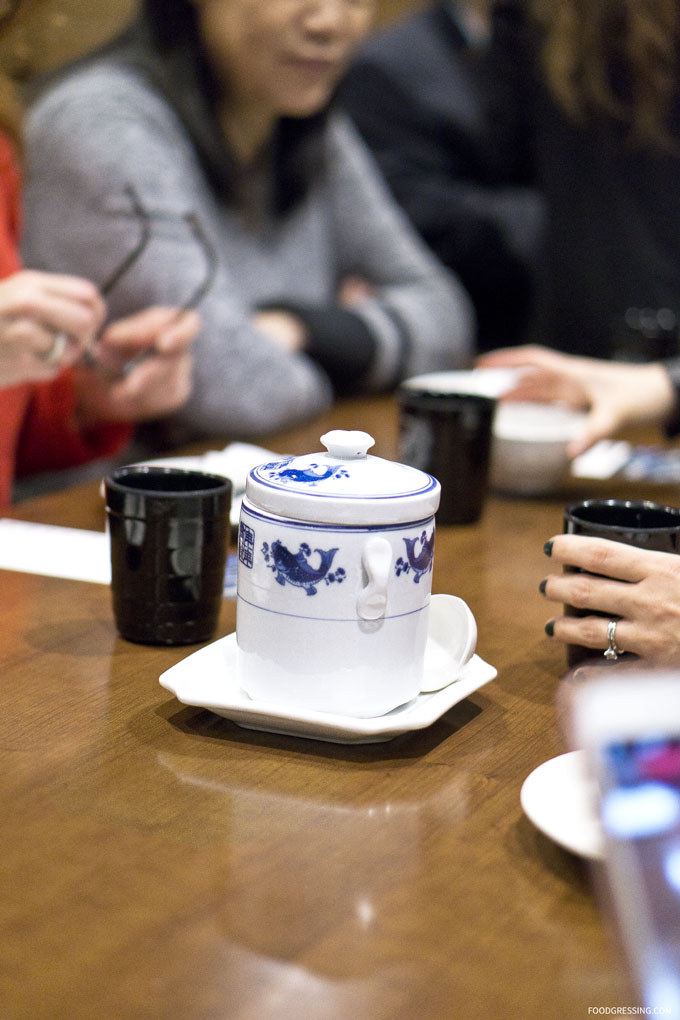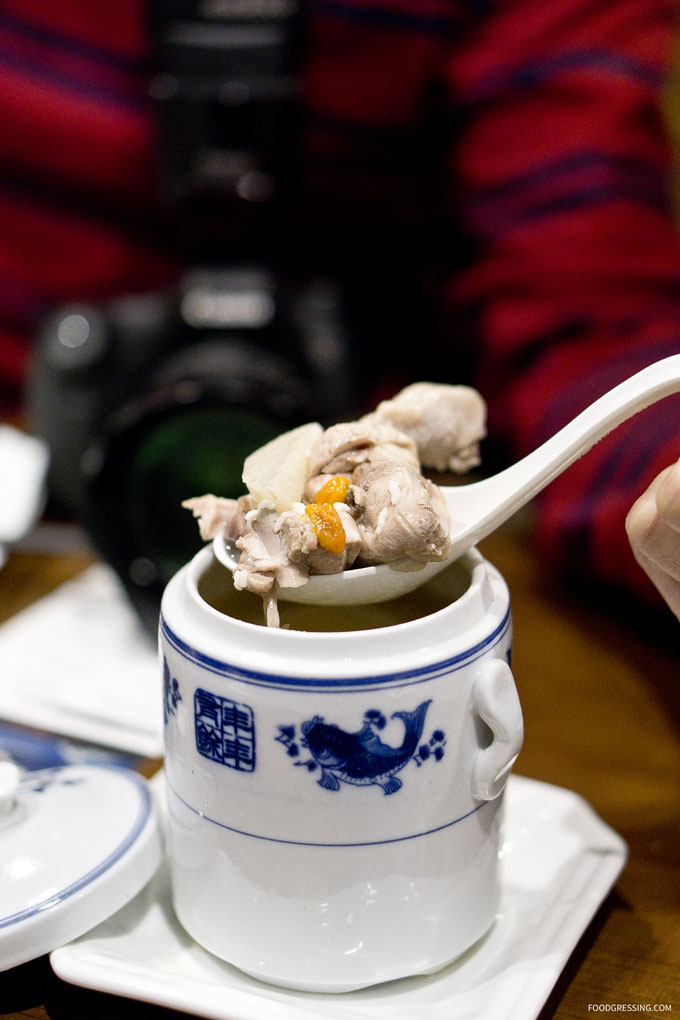 The pan-fried black pepper beef had nicely, tender slices of beef but a little too much pepper for my liking.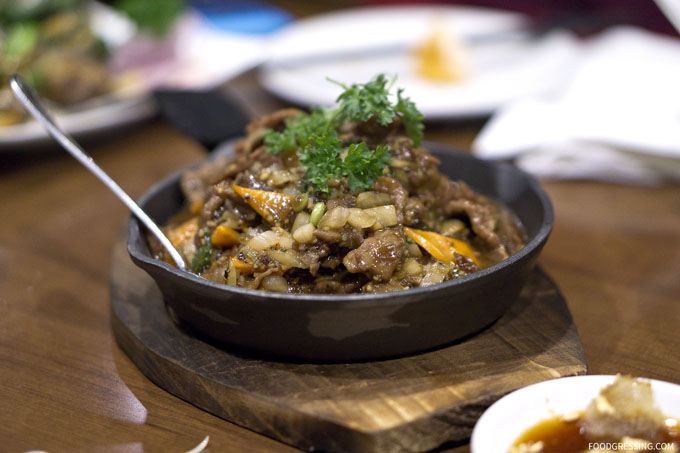 The Taiwanese-style stir-fried noodles were very tasty and had shredded cabbage, carrots, shredded pork, and basil.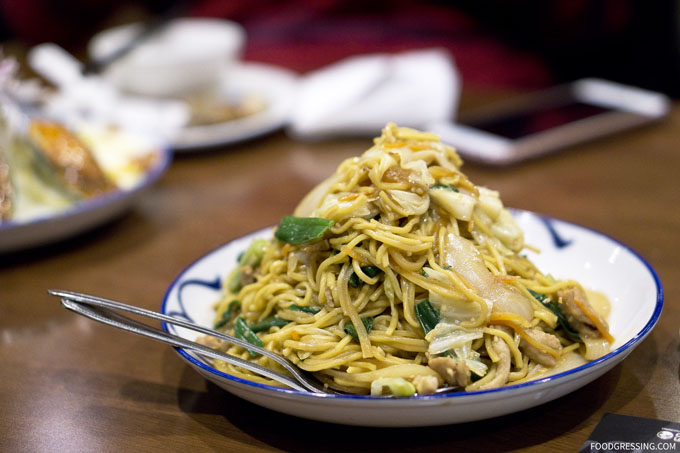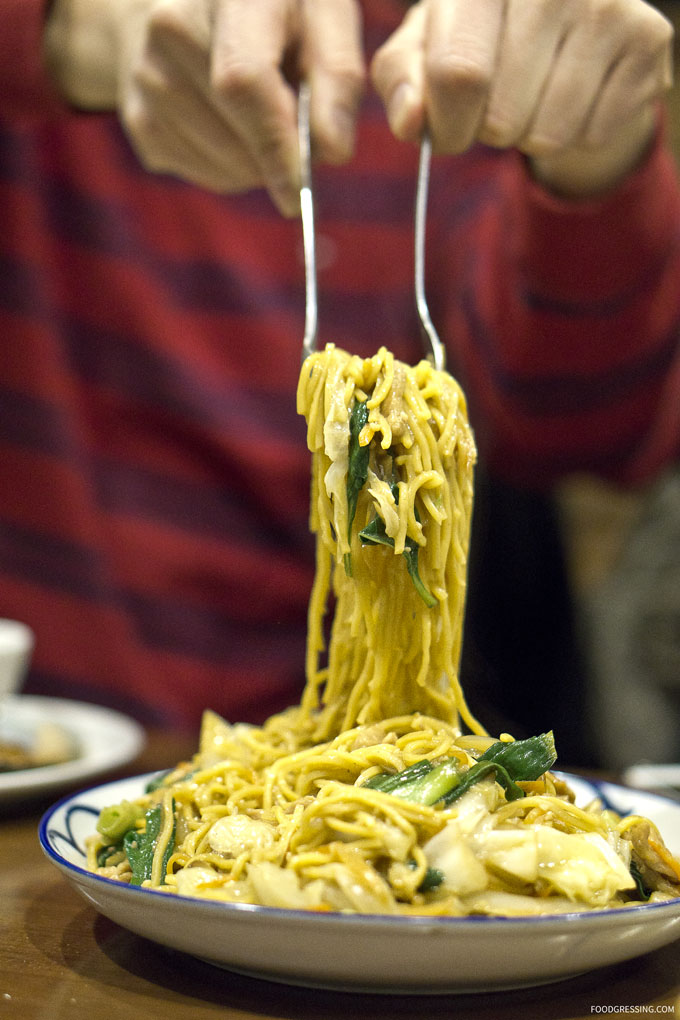 Also very tasty was the sesame oil pork fried rice with shredded pork and egg.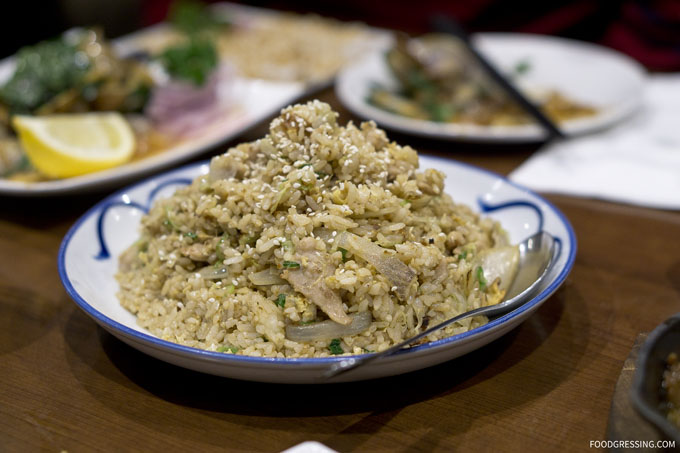 The pan-fried tofu had also light, puffy tofu in a luscious sauce.  A great vegetarian option.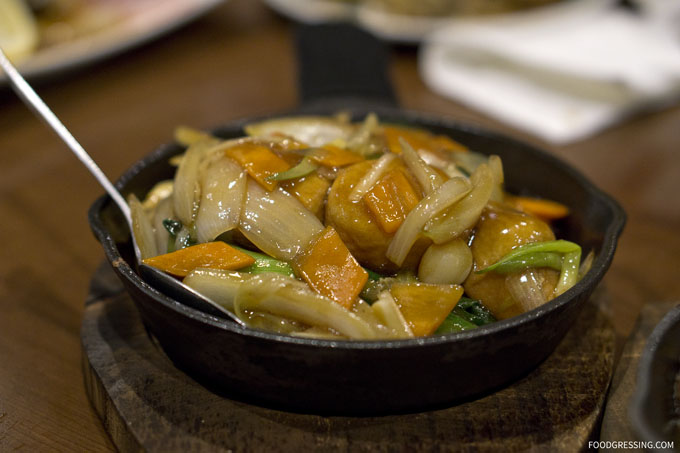 The spicy deep-fried chicken is a dish that certainly can get addictive.  I loved the juicy, tender chicken pieces with a crisp exterior.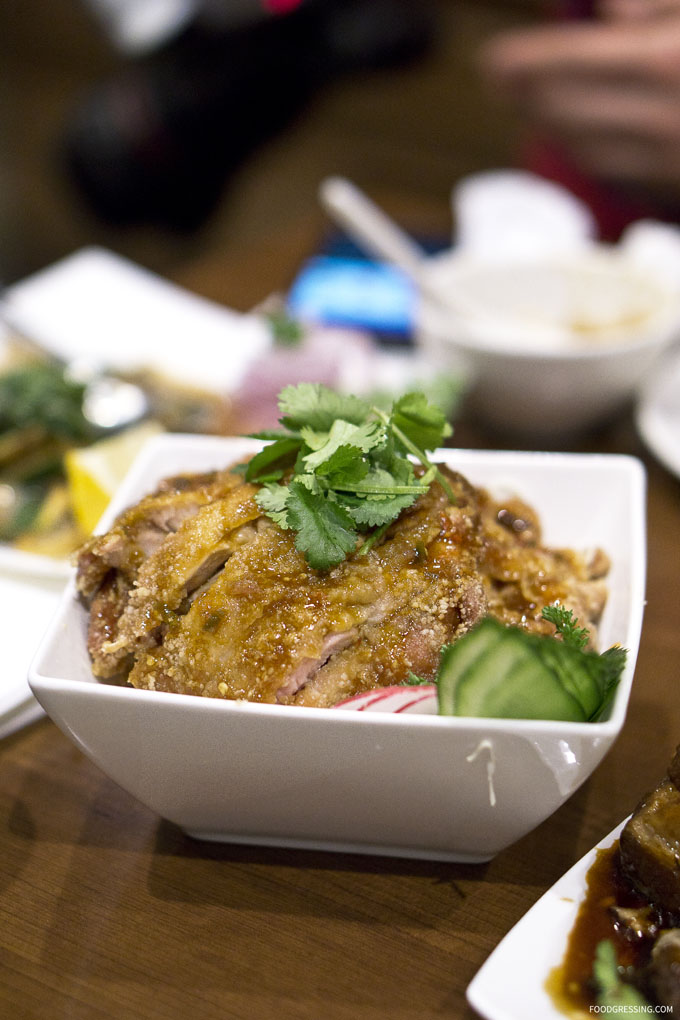 The dongpo pork (braised pork belly) was luscious, glistening and melt-in-your-mouth.  It's a heavier dish but I was drawn in by its meltingly tender meat and tantalizing aroma.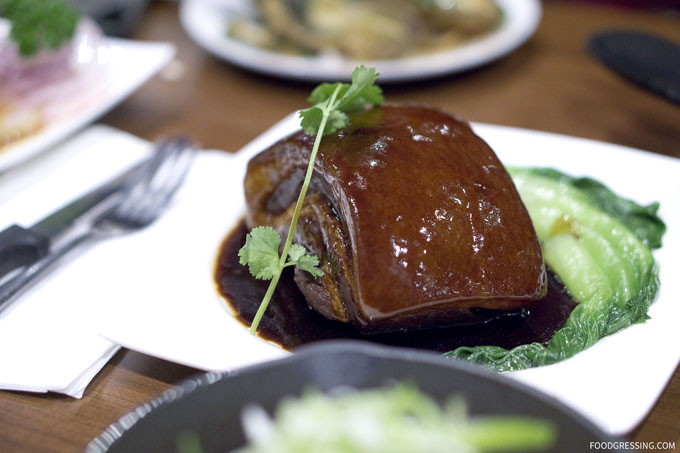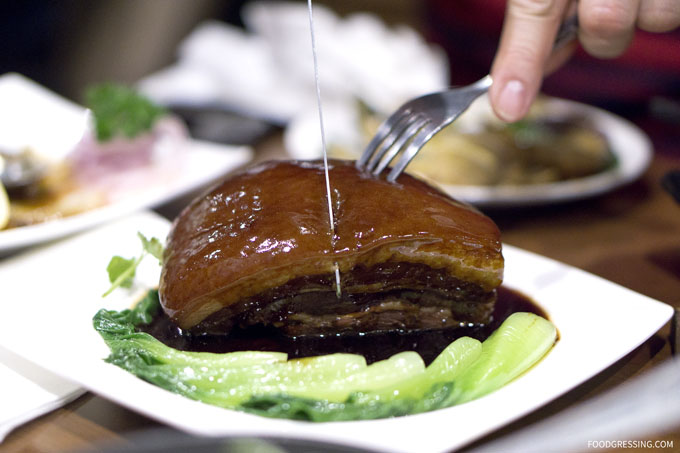 Overall Impression
Maji is making a step forward on behalf of Asian restaurants in Metro Vancouver by becoming Ocean Wise.  And with you (a reader) and me making Ocean Wise choices when we dine out, we can help propel this movement as well.
Website: www.majirestaurant.ca