One of the places on Granville Island where I have gotten coffee and snacks from is Pedro's Organic Coffee House. This coffee shop is located near the entrance to Granville Island and is just behind the Kid's Market. It's somewhere you can enjoy a good cup of coffee with views of the lagoon from inside or from the patio. And if you have kids with you, it's a decent place to grab some snacks.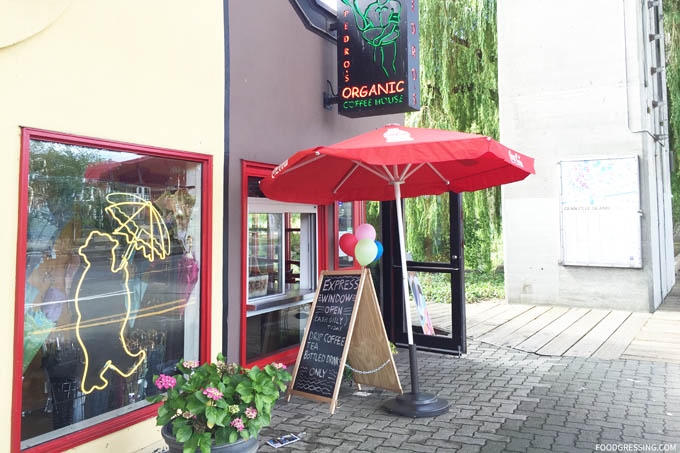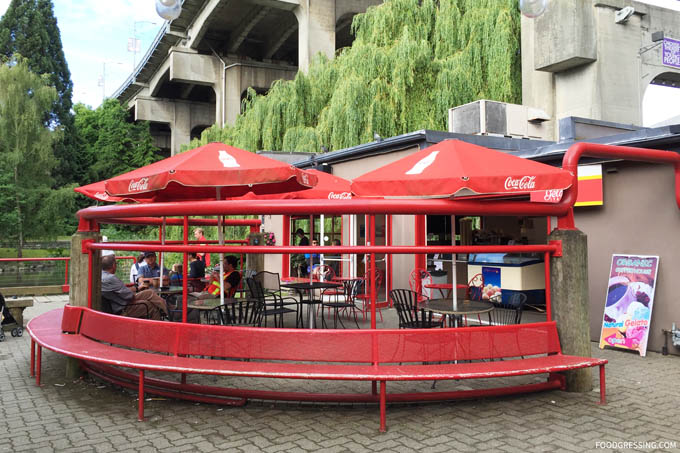 One of the things that I have to warn you is the number of birds in the area. These birds are quite used to being fed by visitors. Because the birds essentially stalk the area for food, there can be a lot of bird droppings. This slightly ruins the peaceful, calm environment where the coffee house is located. Furthermore, the birds can be quite aggressive and aren't afraid of taking your food if you aren't watching.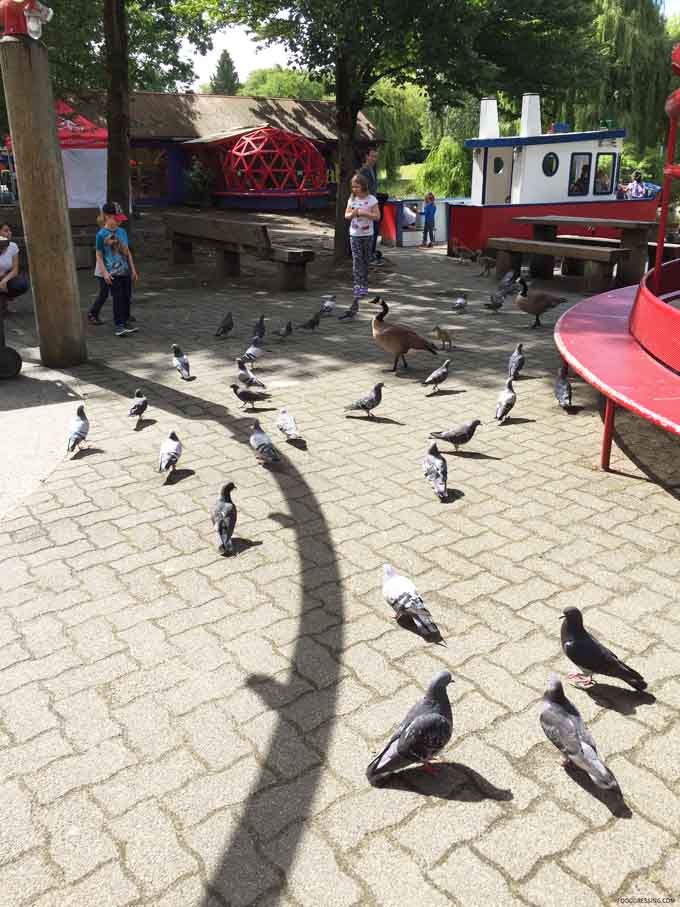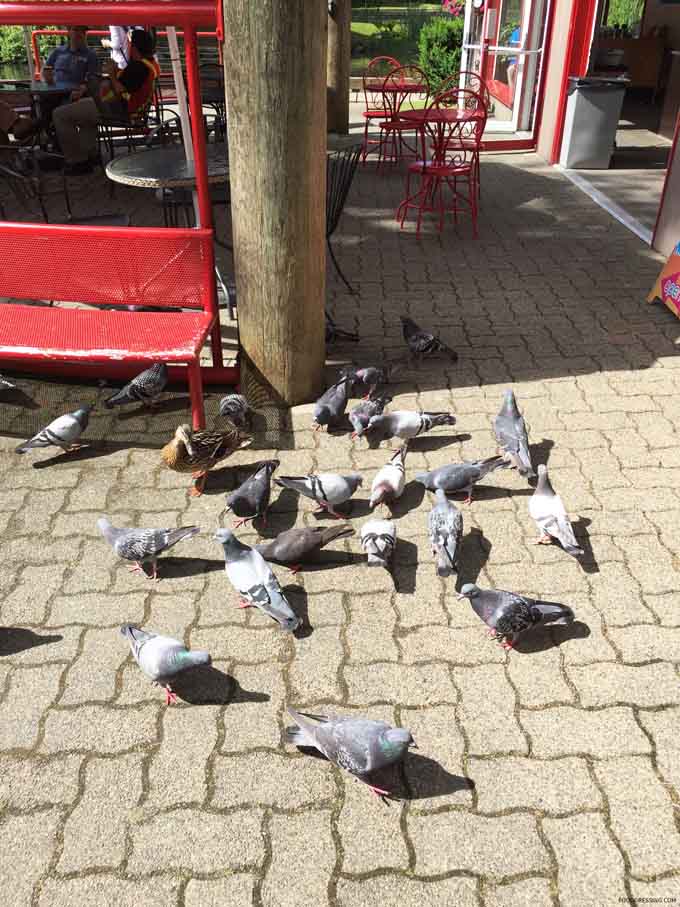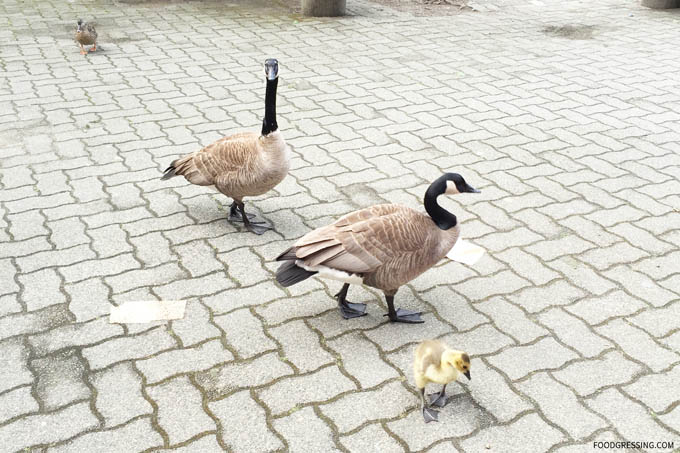 Pedro's Organic Coffee sells bird feed for $2 a bag which a lot of parents don't mind getting for their kids. I bought a bag for my son to feed the birds and the food came in a brown paper bag. The amount given was OK.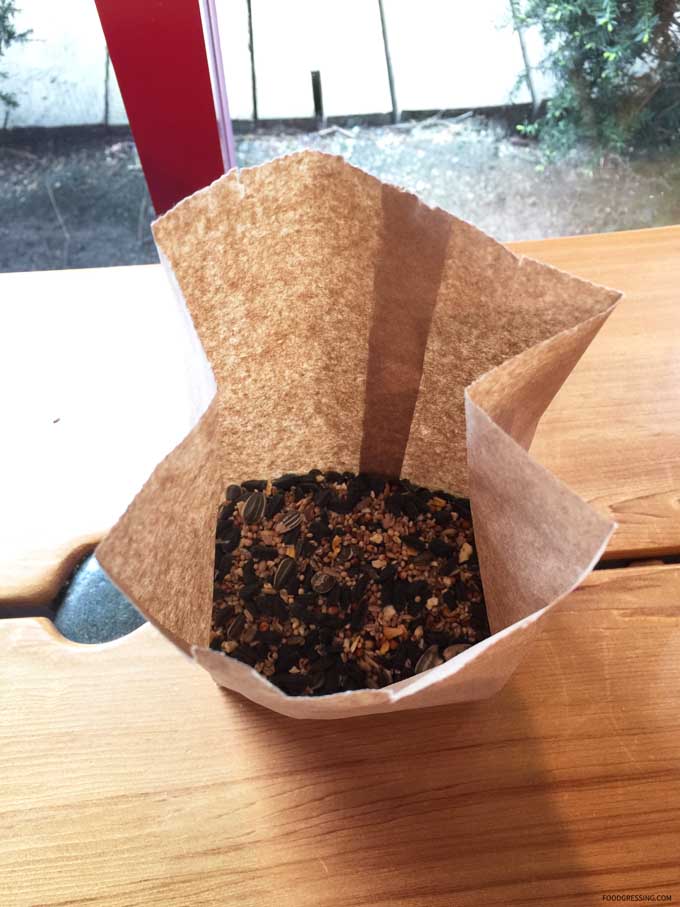 One sunny day last summer, I got a kid's gelato cone in mango coconut flavour. Kid's cones are $3.00, single scoops are $4.50 and double scoops are $6.00. Waffle cones are an extra $0.60.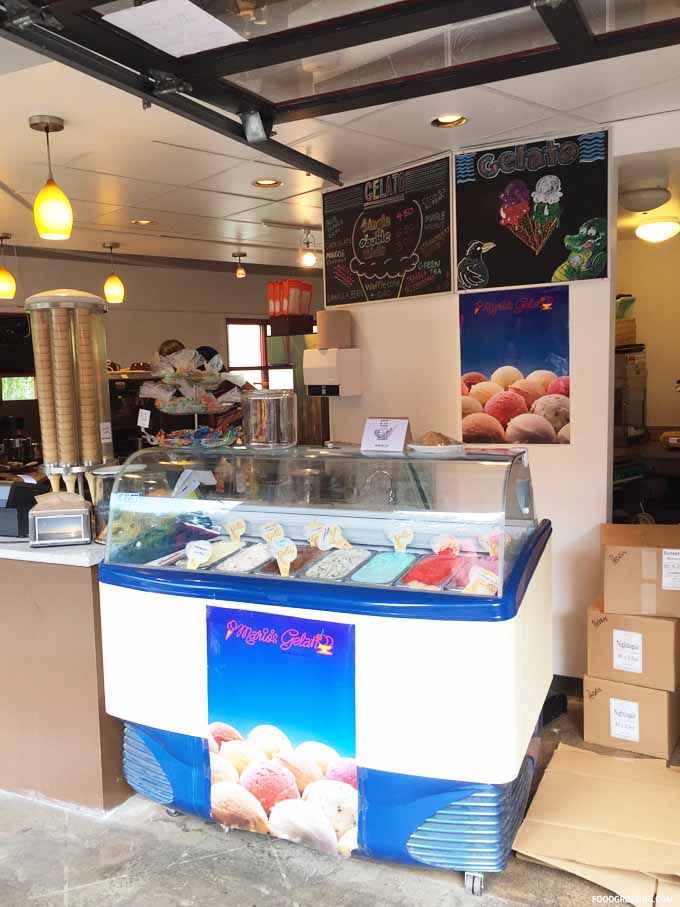 The mango and coconut flavour had a good balance between the two flavours. In terms of proportions, the kid's cone seemed more "cone" than gelato.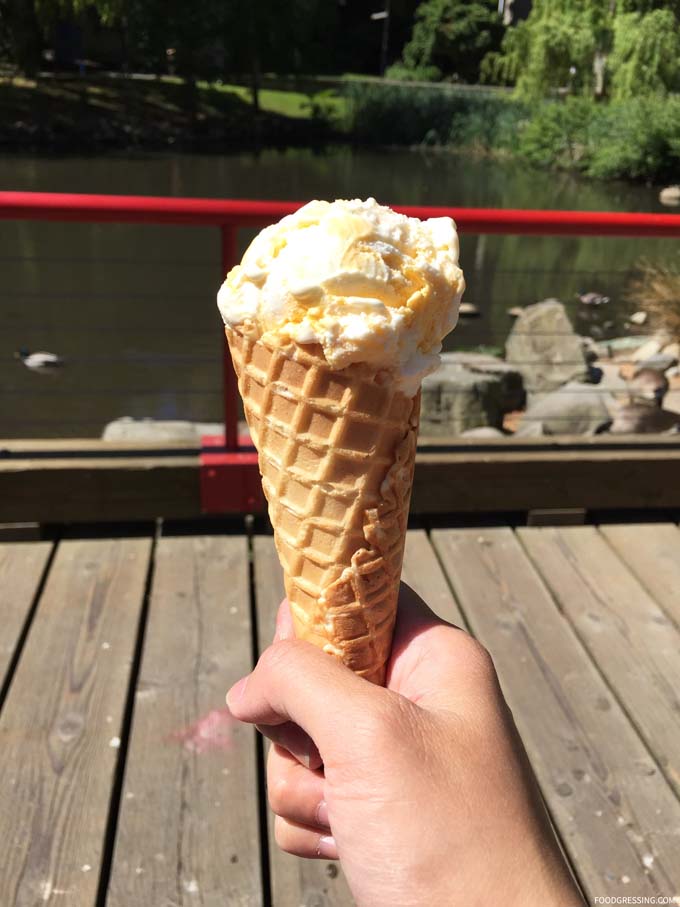 One another visit, my son had one of their chocolate chip muffins while I had a coffee.
And clearly he was quite mesmerized by all the mouthwatering little chocolate chips.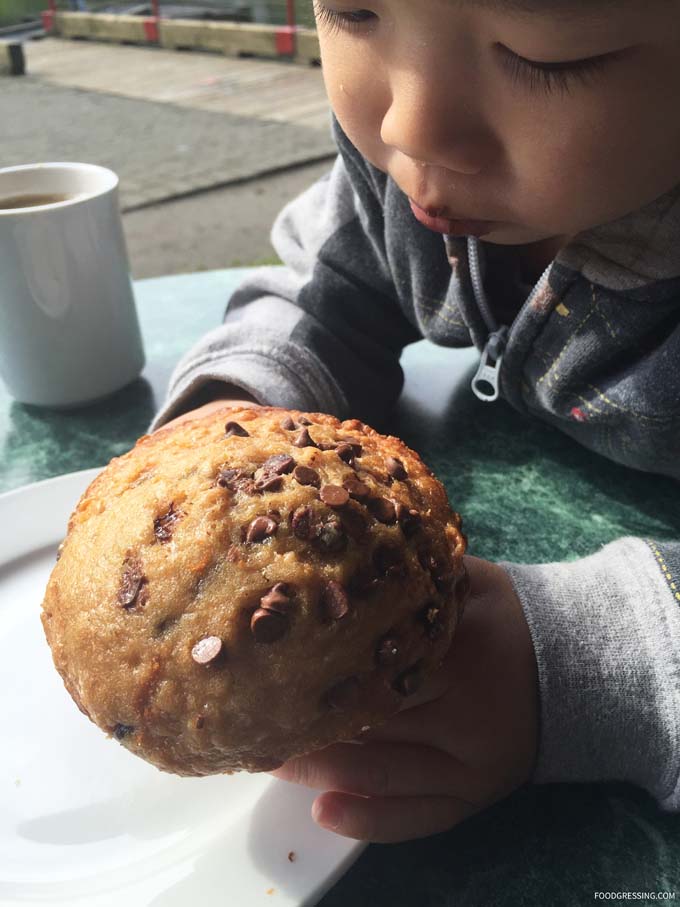 For those seeking some quiet time, Pedro's also has a little back lounge with cozy couches.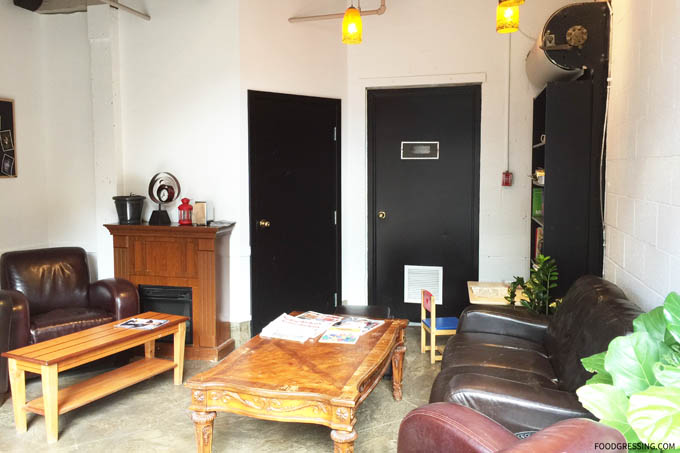 Overall Impression
Pedro's Organic Coffee House is a reasonable place to grab coffee, snacks and gelato. And if you want to feed the birds, you can buy some bird feed from them. Just be careful of the bird droppings around the outside of the coffee house. Rating: 3.5/5
Facebook: @PedrosOrganicCoffee