Even when I dine out, I love a good homestyle meal in an unpretentious setting. And it doesn't get anymore casual than dining at a senior's housing complex. Hi Genki is a popular, Japanese restaurant at the Nikkei Place senior centre located at the corner of Kingsway and Sperling in Burnaby. The owners of the Fujiya Japanese food empire opened Hi Genki so that an elderly parent could continue to enjoy Japanese home cooking. The restaurant is open to public for lunch and dinner and also provides food to senior residences. I hadn't been to Hi Genki before and was eager to check it out.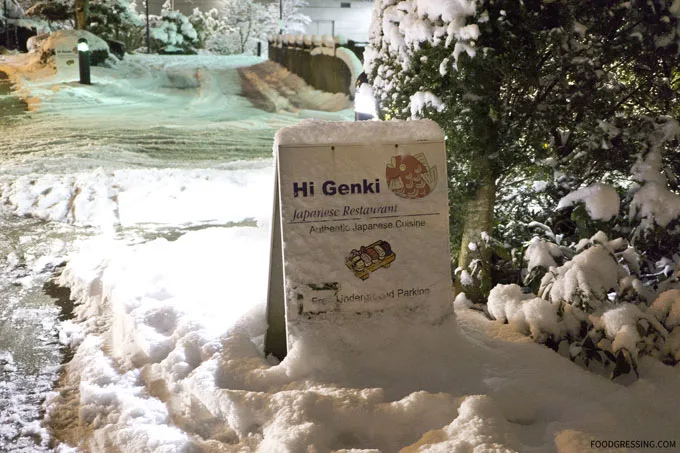 One snowy evening in January, my family and I set out from our Downtown abode to Hi Genki. While it was intended to be a family dinner, my son fell asleep in the car. Since we had made the trek already and waking/moving my son while he is sleepy makes him very grumpy, I decided to just go solo for the dinner.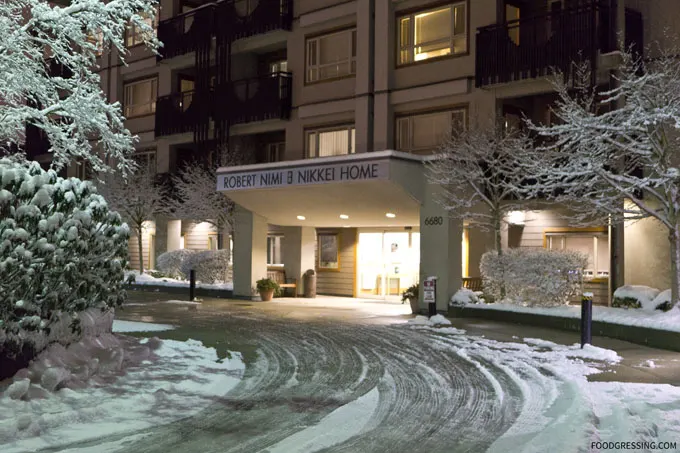 Moving past the double doors, I saw that Hi Genki had a casual, cafeteria-like setting.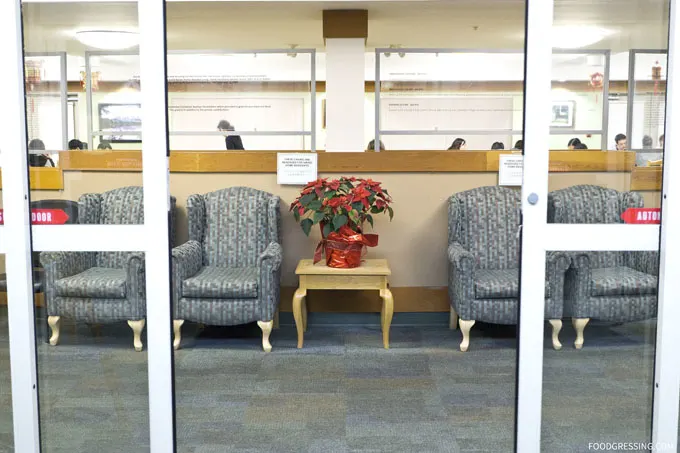 There's a front counter where you greeted by staff before being seated.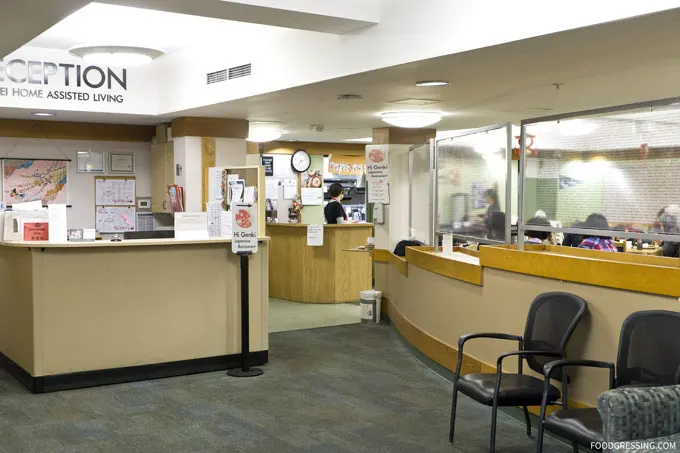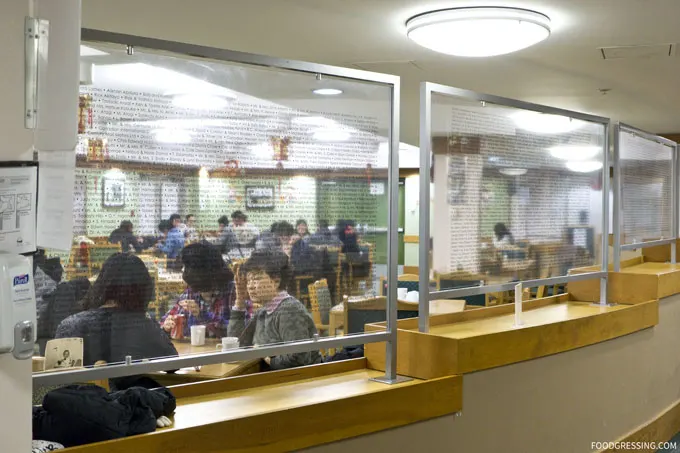 The restaurant is simple, bright and spacious with light green tones, wooden tables, upholstered dining chairs, and red lantern accents hanging above.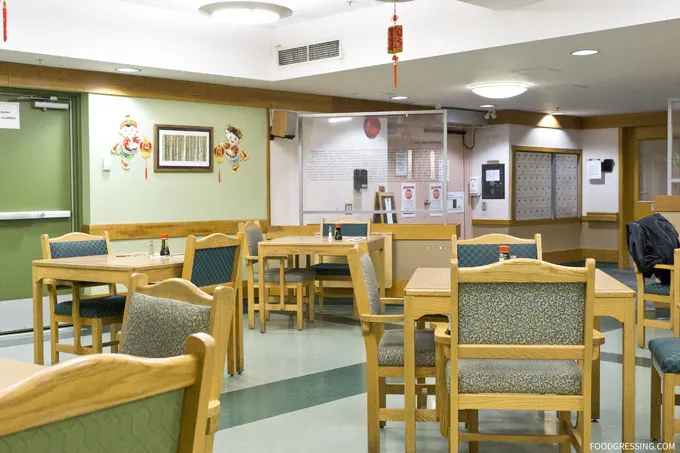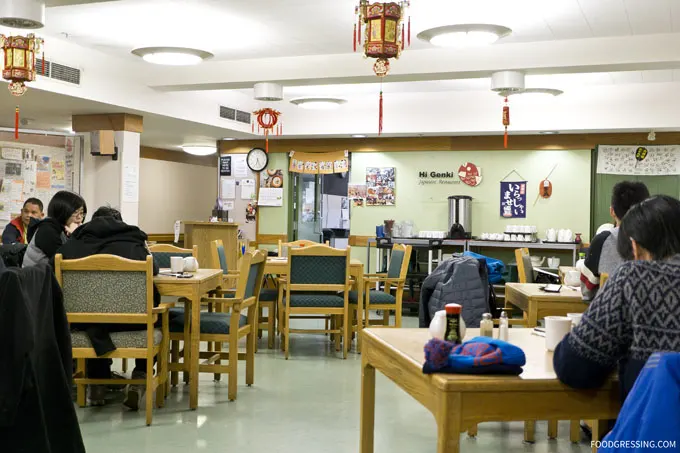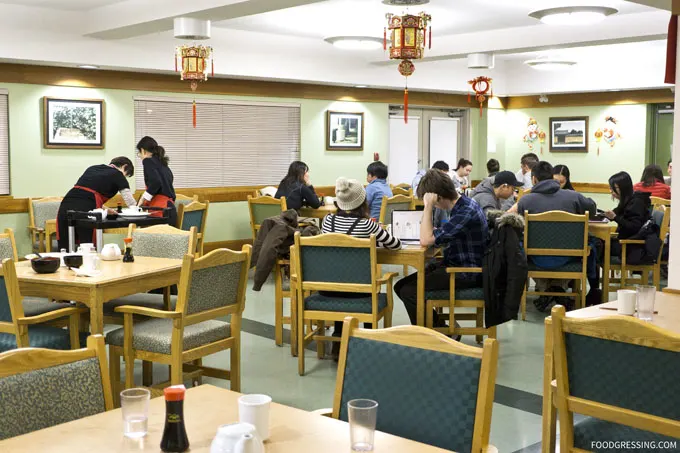 Hi Genki Menu
Hi Genki's menu is budget-friendly and entrees are mostly around $10. Options include teishoku (set meal), donburi, curry, udon, bento boxes and more. Featured daily specials are noted on a different sheet. They have simple desserts to finish off the meal like ice cream, banana tempura and ice cream tempura.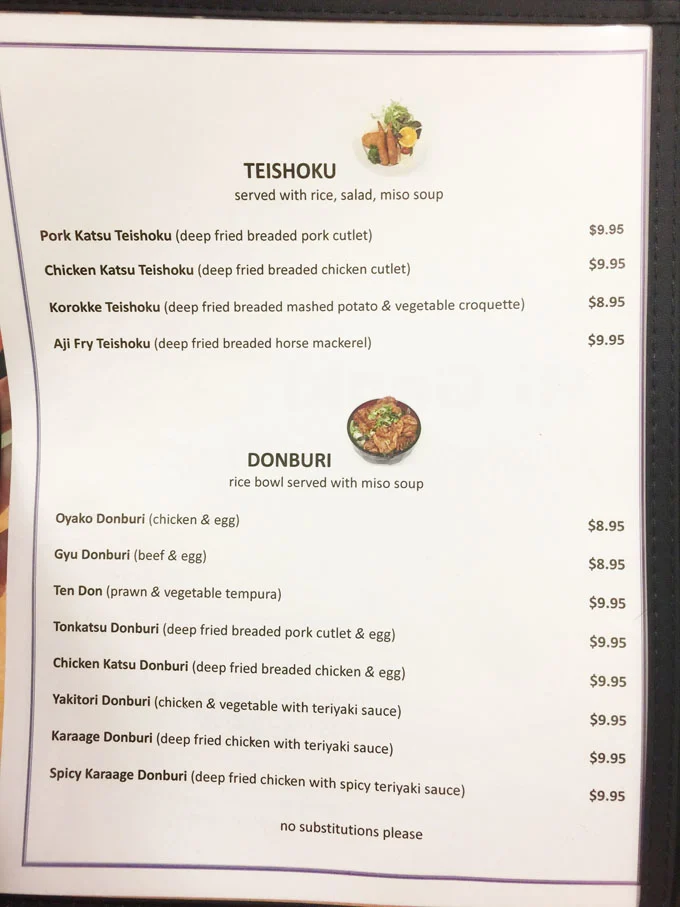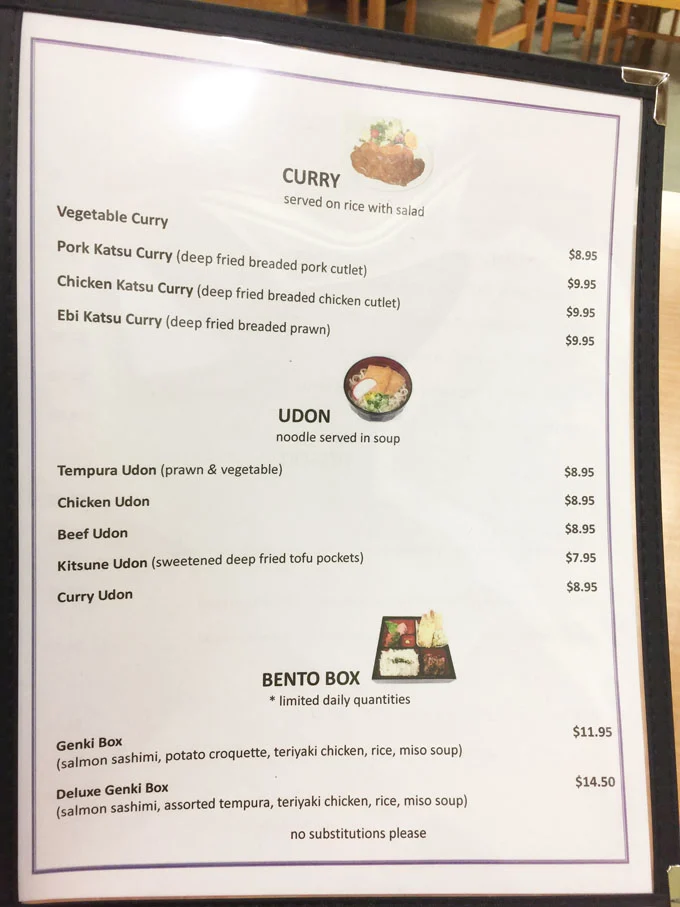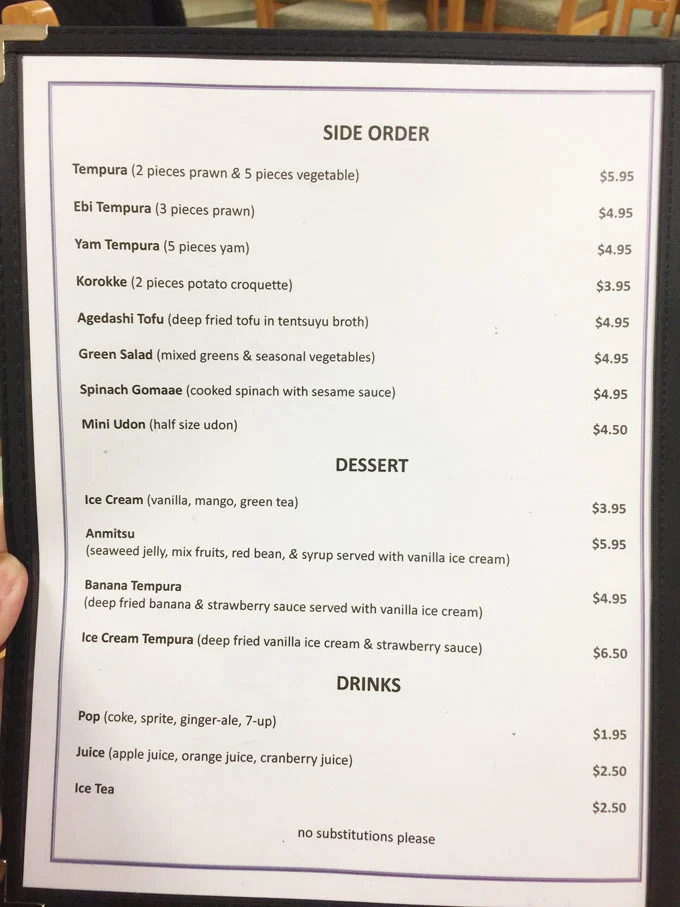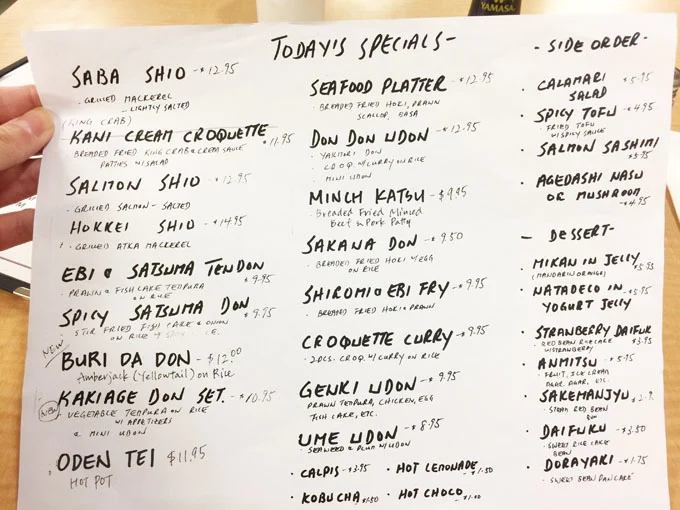 Service
Staff seemed friendly and took my order promptly. They donned red aprons and delivered dishes by trolley. I paid my bill at the front.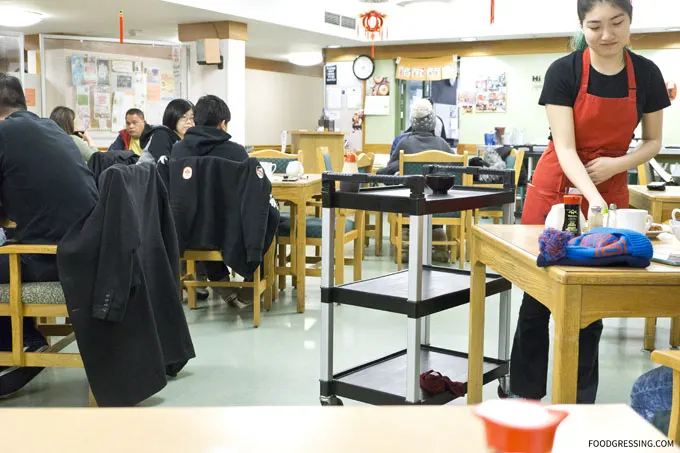 What I Tried
I ordered the following:
Agedeshi tofu ($4.95)
Tempura ($5.95)
Pork katsu curry ($9.95)
To start, the agedeshi tofu (one of my favourite Japanese dishes) was excellent. Crunchy on the outside, silky on the inside, and excellent sweet and savoury flavours from the sauce.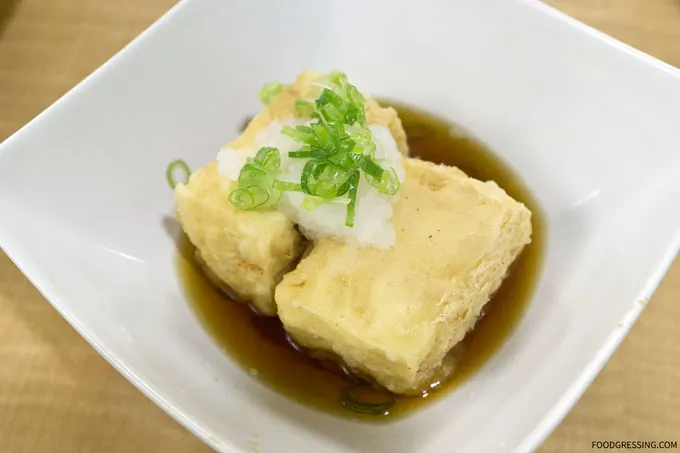 The assorted tempura set had two piece of prawn and 5 veggies (eggplant, yam, zucchini). It was lightly batter and not too greasy. Pretty good.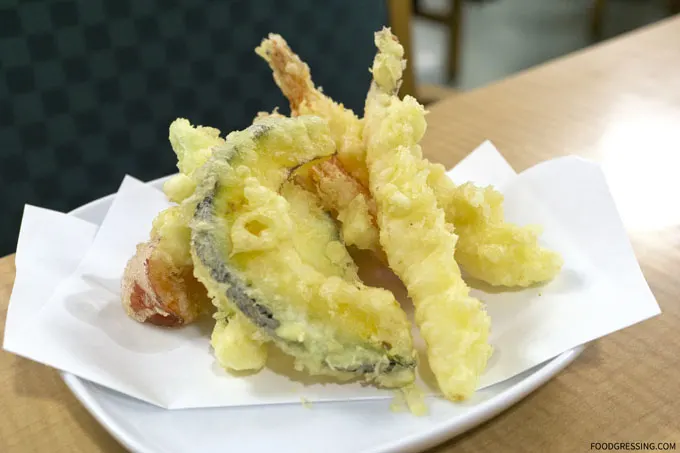 My main was the pork katsu curry (deep fried breaded cutlet). The pork was juicy and tender with crispy, thick, deep fried to golden brown breading. The curry was flavourful though perhaps not the best I've had, but good. On the side were were lettuce, brocoli and a soft boiled egg.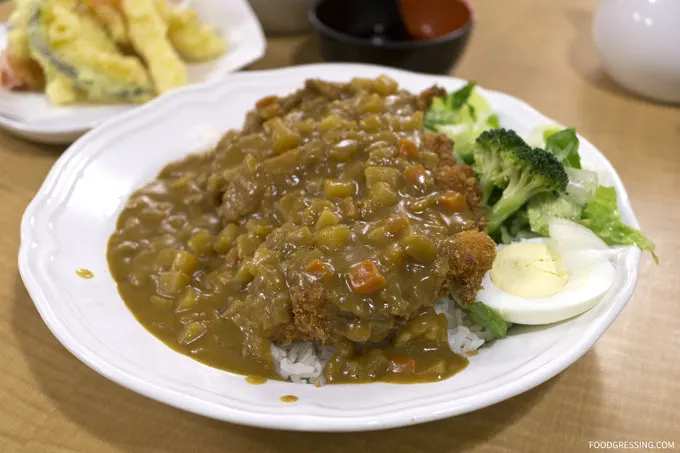 Overall Impression

I enjoyed the honest, simple Japanese fare offered at Hi Genki. Polite and attentive service. Great place to go with friends and family and I'd be interested in returning. Rating: 4/5
Website: fujiya.ca/aboutFujiya/hiGenkiRestaurant
Facebook: @Hi-Genki-Japanese-Restaurant