If you are looking for a good Korean restaurant in Downtown Vancouver, Denman and Robson is the area to be. Ma Dang Goul is one that I have been to, and recently I tried Damso Modern Korean Cuisine. Damso has two locations (one on Denman and one on Bute) and has generally received favourable reviews. I visited Damso on Denman twice recently and in this post I will review my experiences.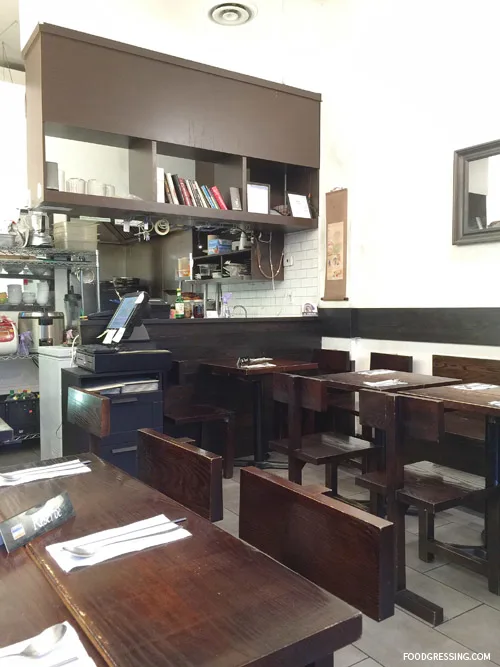 Damso Menu
Damso offers a variety of comforting Korean eats including 18-Hour Braised Beef Tongue , Korean Miso Stew, Tok-Kalbee Meatballs and Kalbee Osso Bucco. The items typically range from $7-$15 dollars. One of their more unique menu items is the Korean taco with secret gochujang chili sauce. The menu is available online via Zomato.
Cozy and Quaint
Damso on Denman is by no means a large restaurant, but rather cozy and quaint.
What I Tried
On my first visit, I had my favourite Korean dish which is spicy pork bulgogi for dinner ($11.99). I thought that Damso did a great job with the flavour – it was wonderfully sweet, savoury and spicy. The pork was tender and the sesame seeds sprinkled on top was a nice touch.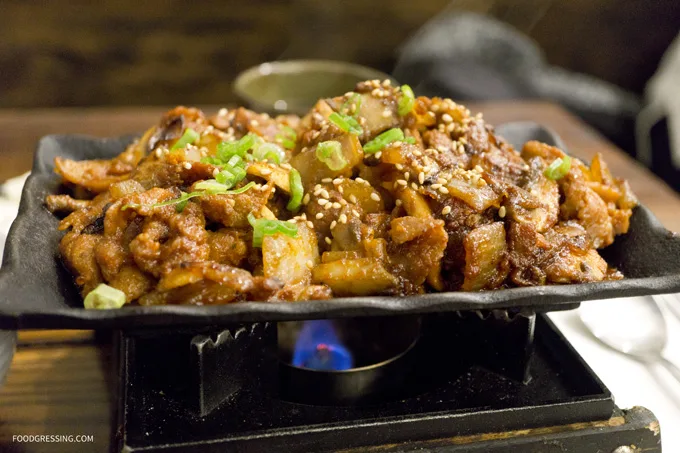 For my recent visit, I ordered a hot stone bibimbap, also one of my favourite Korean dishes. I enjoyed the spicy pork so much from last time that I decided to have it again with the bibimbap. Other vegetables that came in the sizzling hot stone bowl were Korean bean sprout, carrot, zucchini, spinach, mushroom and egg. Not the best bibimbap I've had before locally. The one from Gyu-Kaku has more flavour but this one from Damso is still okay.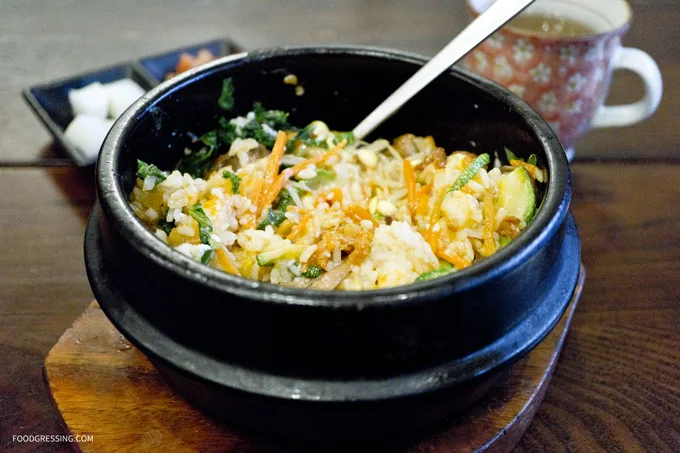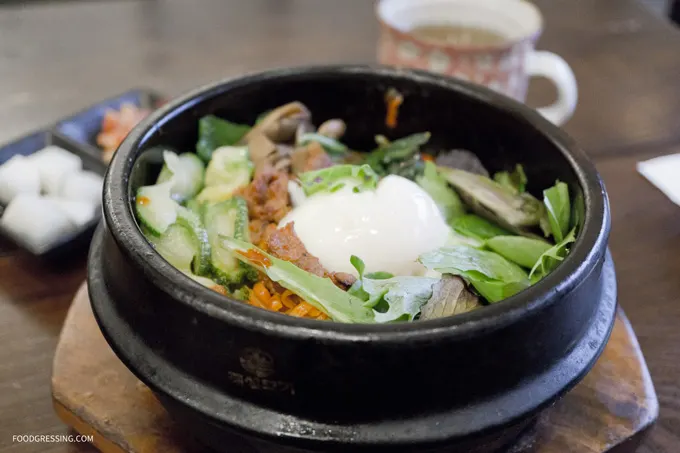 Overall Impression of Damso
I would recommend giving Damso a try for their Korean comforting eats. The spicy pork bulgogi was delicious and is a dish worth trying. Service and portions were reasonable. I would definitely go back to Damso again. Rating: 4/5