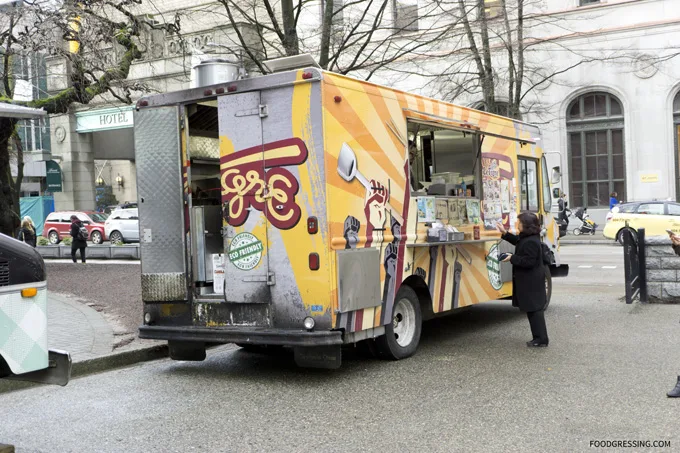 Le Tigre is a Vancouver food truck that serves up contemporary Asian street food with a West Coast flair. It is also the brain child of Clement Chan and Steve Kuan, who are the Executive Chef and General Manager of Torafuku. Le Tigre has been around for a few years now, and has favourable reviews on Yelp and Zomato. When the rain eased off in the late afternoon today, I headed to Street Food City to try out Le Tigre.
Le Tigre Menu
Le Tigre's innovative menu come with some very interesting names for their offerings. There is the Kick-Ass Rice ($10), "Crack" salad ($8), Po Pork Bun ($6), Angry Kitty Sqaure ($6), Don't Order This Chicken ($9), "FAMOUS" beet fries ($6), Big Bang Beans ($6), and Best Damn Chowder ($6). I have quoted the prices here because many menu items are about $1 higher than what is reported on Zomato as Le Tigre's menu.
What I Tried
When I arrived at the truck, I noticed that the staff donned chic aprons and colorful Hello Kitty plastic eyeglasses. The staff seemed relaxed and looked like they were having fun.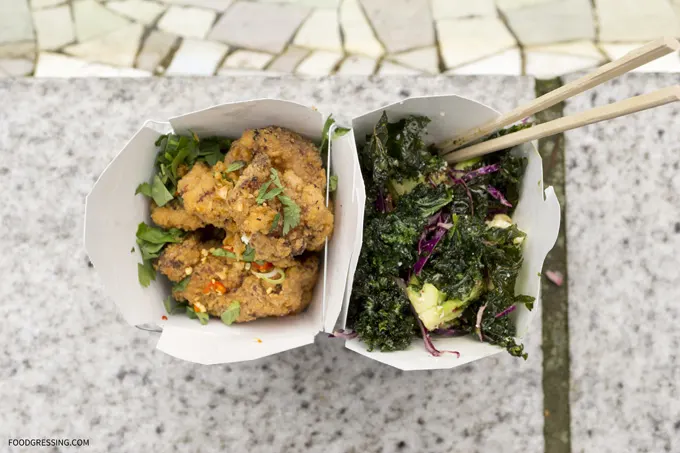 I ordered the Don't Order This Chicken ($9), which was fried chicken with chillies, garlic and shallots with namjin sauce. The pieces of fried chicken were sizable and not at all like popcorn chicken. The chicken had a delicious crunchy texture with a moist tender meat. The namjin sauce was reminiscent of chipotle mayo.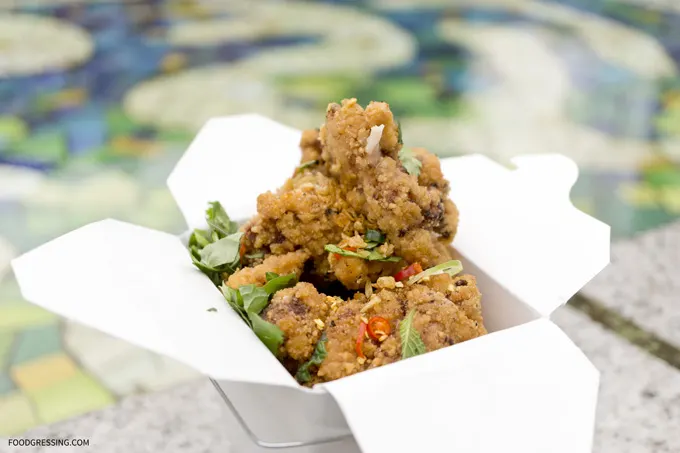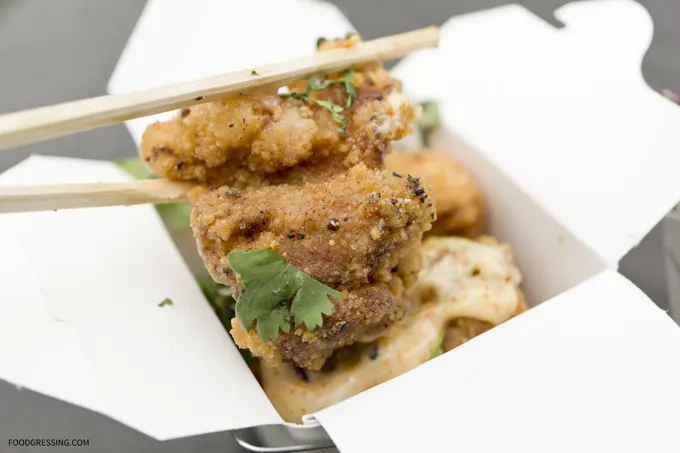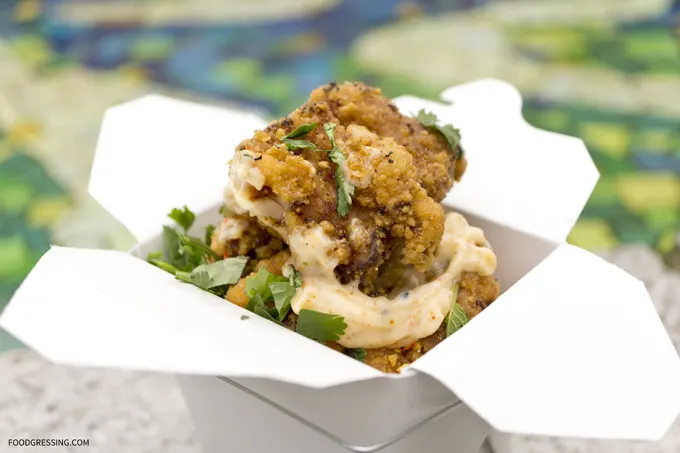 The second item I had was the "Crack" salad ($8) with so many veggies included that your mom would be proud. It had brussels sprouts, cauliflower, broccoli, kale, cabbage, capers, cracked chillies, lemon juice and parmesan cheese. It was a mouthful of flavour explosion with the caramelized vegetables and parmesan cheese. The fried kale was notably crispy and the olive oil used seemed of higher quality.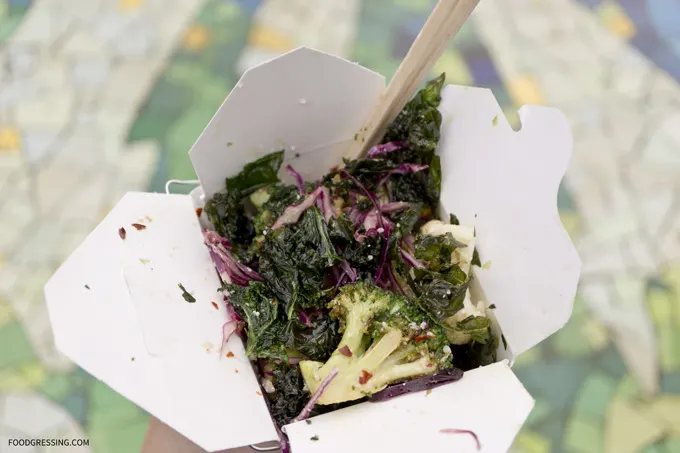 Overall Impression of Le Tigre
I enjoyed the upbeat attitude of the staff at Le Tigre. They offer an innovative, contemporary Asian menu and the items I tried today (chicken and "Crack" salad) had undoubtedly bold flavours.