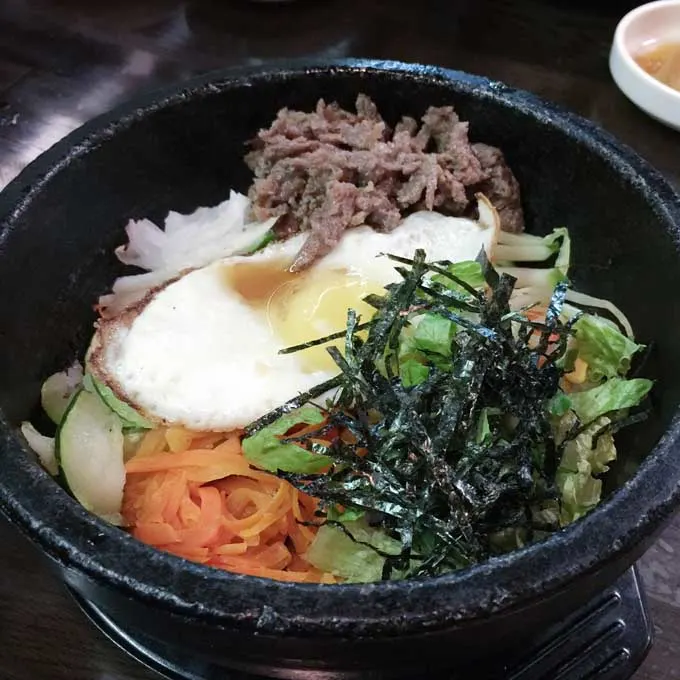 There are many Korean restaurants in the West End, but Ma Dang Goul (MDG) has been one of our go-to places for Korean homestyle comfort food. Their food is tasty, portions are reasonable and prices are not the cheapest but fair for the area. The service has been good, but it can be a spotty whenever the restaurant is packed. Credit cards are accepted at MDG.
Ma Dang Goul Banchan
At MDG, side dishes include mung bean jelly cake, potatoes, bean sprouts, salad and kimchi. I always love the potatoes because they are so darn *sweet!* The server was attentive to us and brought us extra side dishes whenever we requested.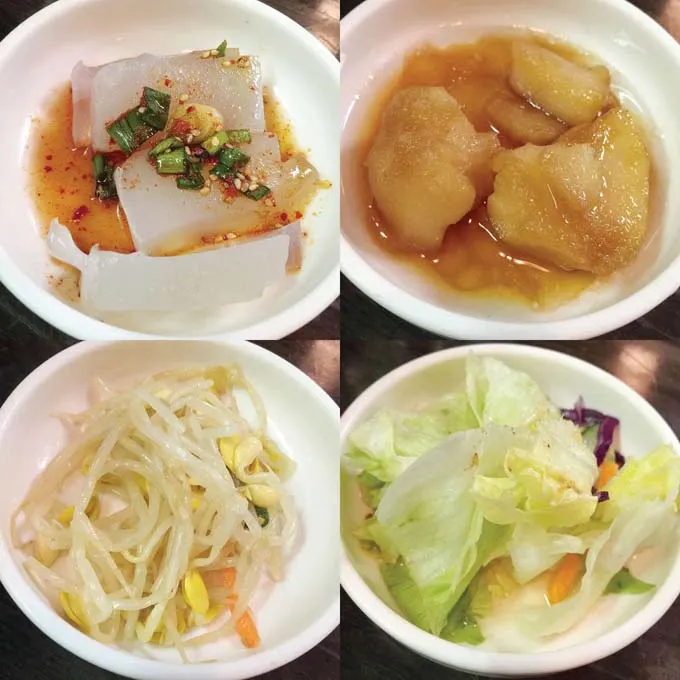 We found the kimichi to be on the sweeter side, but still very good.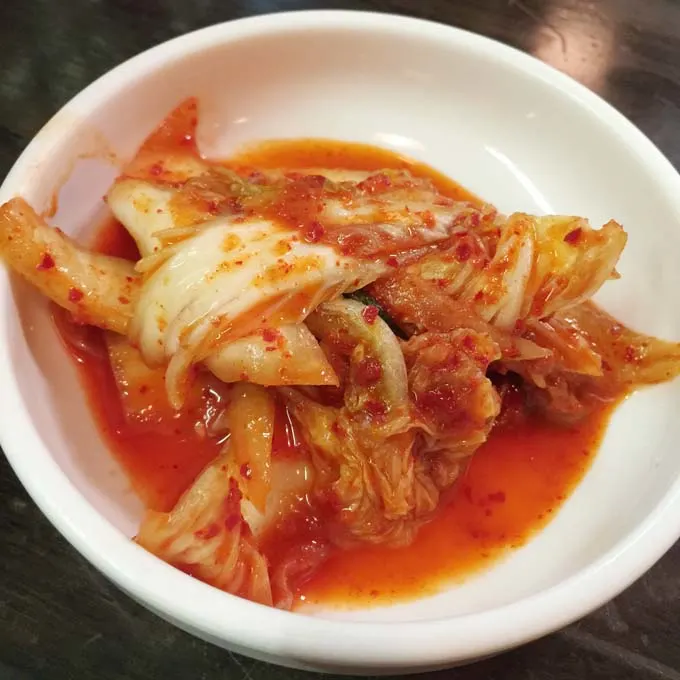 Sizzling hot dishes at Ma Dang Goul
The dolsot bibimbap is pretty standard fare and does not disappoint. It was sizzling hot and there was a decent amount of ingredients. I know at some Korean restaurants they will mix it for you in front of you, but at MDG I just mixed it myself.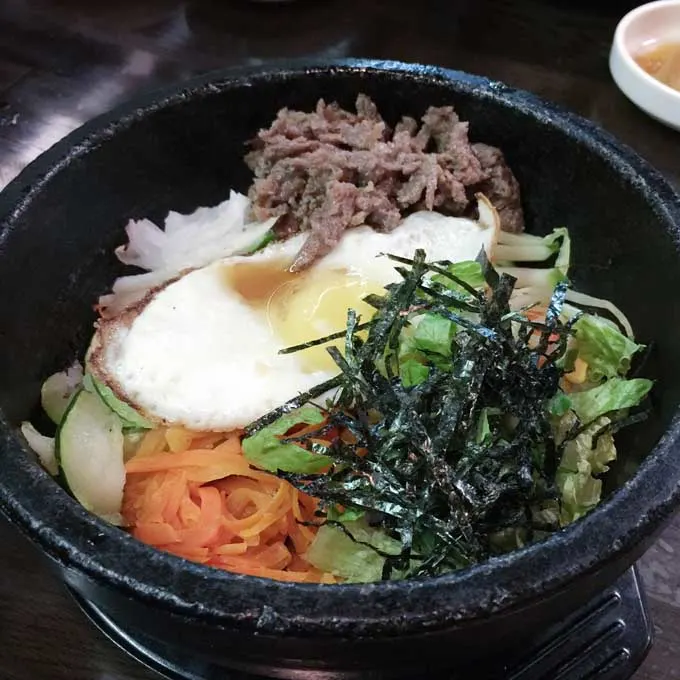 The doen jang ji gae (fermented soy bean simmered in broth with tofu and vegetables) was spicy and satisfied my husband, the spicy food lover. He found the broth very flavourful!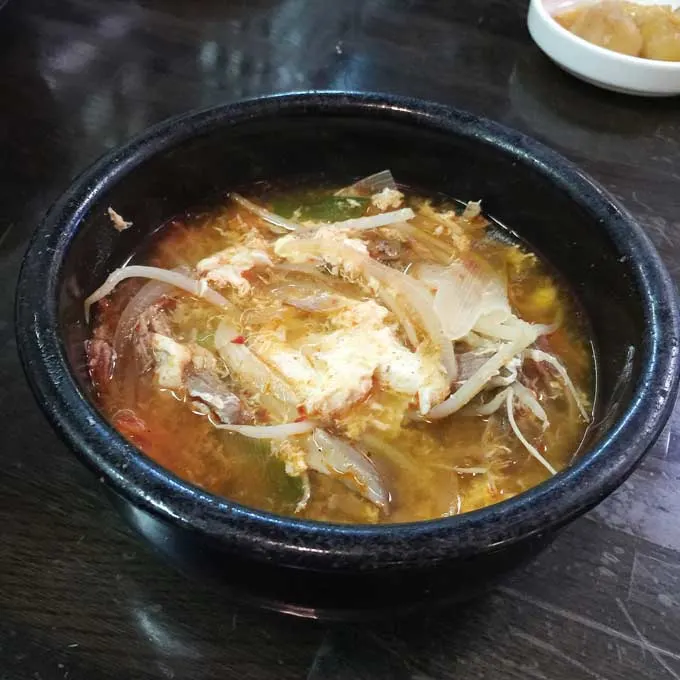 The doeji bulgoki (marinated pork grilled with Korean style spicy BBQ sauce) was also yummy: sizzling and on the sweeter side.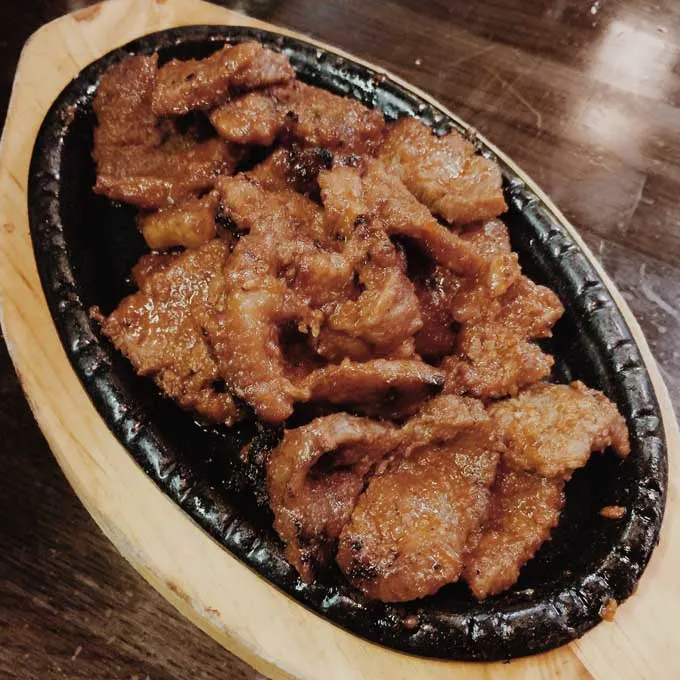 MDG is accessible by transit, within walking distance from Robson and has parking on Denman (if you can find a spot) or on side streets. Great homestyle Korean food for the comfort food seeker!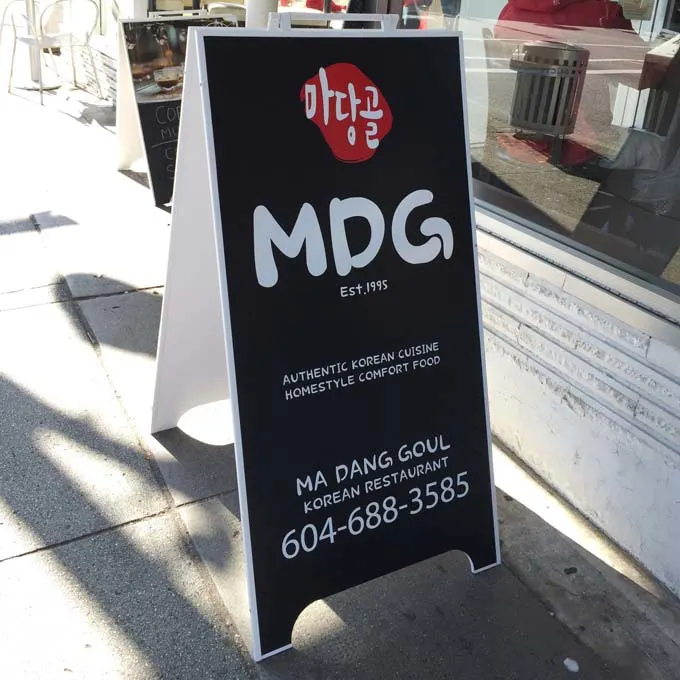 Ma Dang Goul Facebook: https://www.facebook.com/mdgvancouver