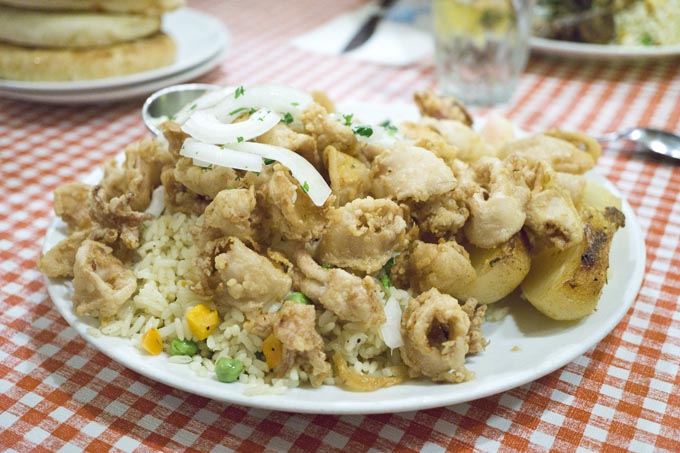 I have been a customer of Stepho's Souvlaki Greek Taverna on Davie for nearly 15 years. My husband and I got introduced to Stepho's through his roommate who was a foodie. The three of us tired and hungry students would drive down from UBC to Stepho's and devour our meals. We continue to visit Stepho's to this day and have their phone number in our contact list for takeout.
Stuffed with Stepho's
Anyone who has been to Stepho's can describe the portions as generous for the price. From what I have seen, people always end up with bring leftovers home. The entrees at Stepho's are around $12-$15. Slouvakias come in two sizes: small (around $9) and large (around $13-14). In an expensive city, there is great value in the food from the quantity that is served. In terms of quality, the food is delicious but slightly greasy, which is not so much an issue when you are in the mood for comfort food.
My faves
My favorite dishes from Stepho's are the roast lamb ($14) and the calamari dinner ($12). The roast lamb comes with roast potatoes, rice pilaf, vege briami, tzatziki sauce and greek salad. The lamb is very tender and I love the vege briami.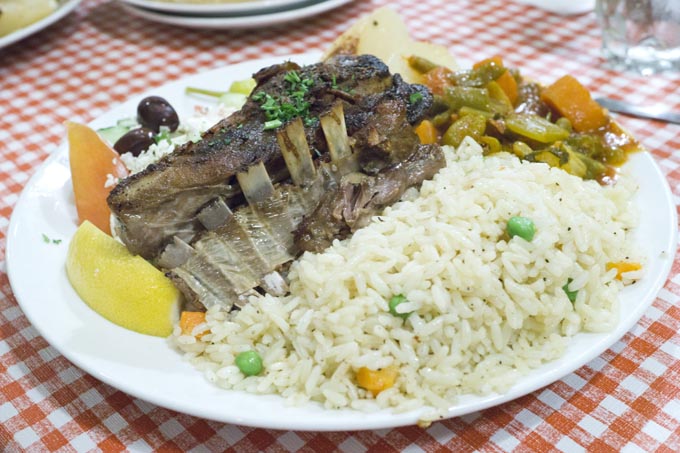 The calamari dinner comes with rice pilaf, roast potatoes and greek salad. I always love seeing the calamari all piled up. The calamari crispiness can be inconsistent, with it sometimes being a bit soggy. However, most of the times I've ordered, it has been wonderfully crispy.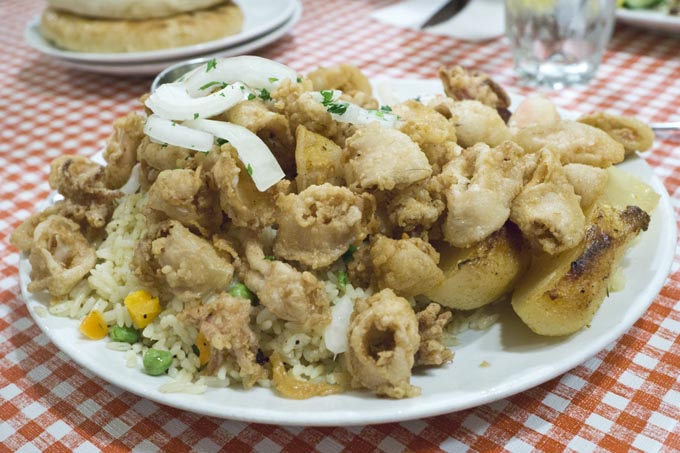 Around dinner time, you can see takeout orders lined up behind their counter ready for customer takeout. Here is a look at the roast lamb takeout.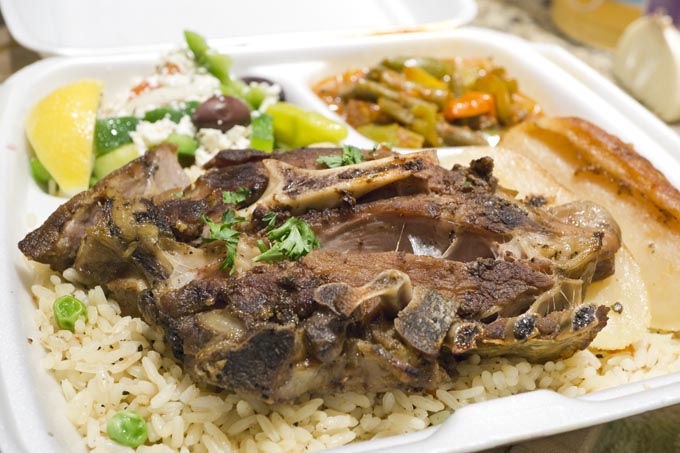 If you are around in the West End, Stepho's offers yummy Greek food with great portions and price. Service is reasonable and I have noticed that many servers have been there for many years. Dine-in or take-out, the food at Stepho's is satisfying to the stomach.