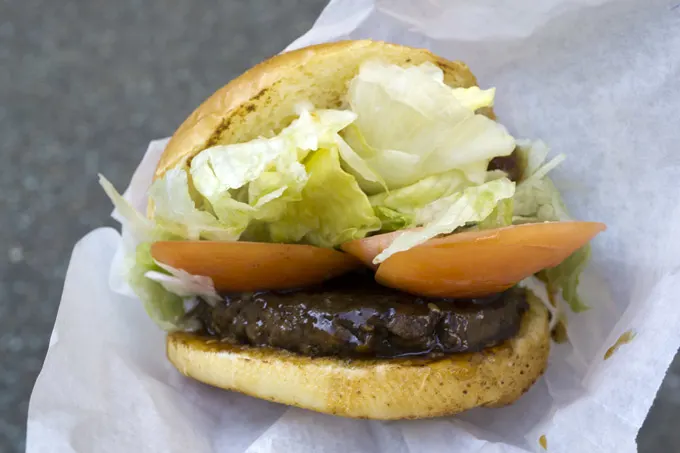 Looking for cheap street food while on the go in Downtown Vancouver? Consider popping by the Hamburger $2.85 food truck for some quick eats.
Hamburger for $2.85
The concept is simple and the food truck's name says it all – hamburgers for $2.85. This food truck also has cheeseburgers for $3.50, french fries for $1.95, and pop for $1.50. I asked the staff person what "WakWak" meant and she defined as "excited" in Japanese.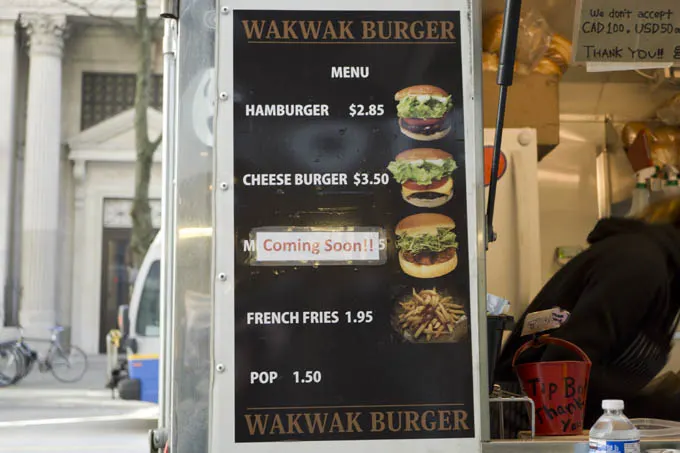 The food truck has a few signs around it to showcase the budget-friendly offerings.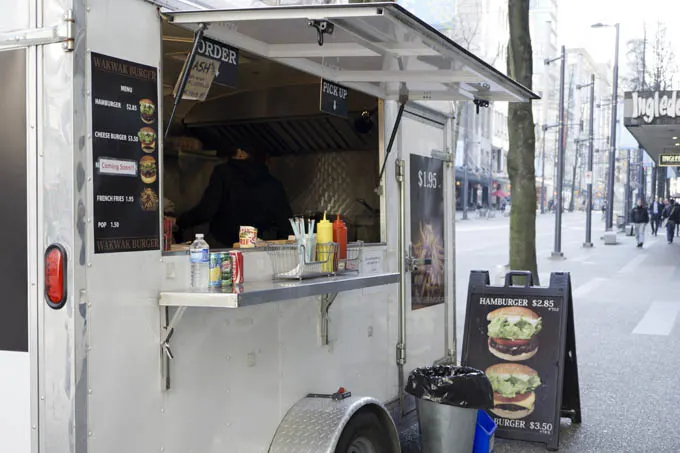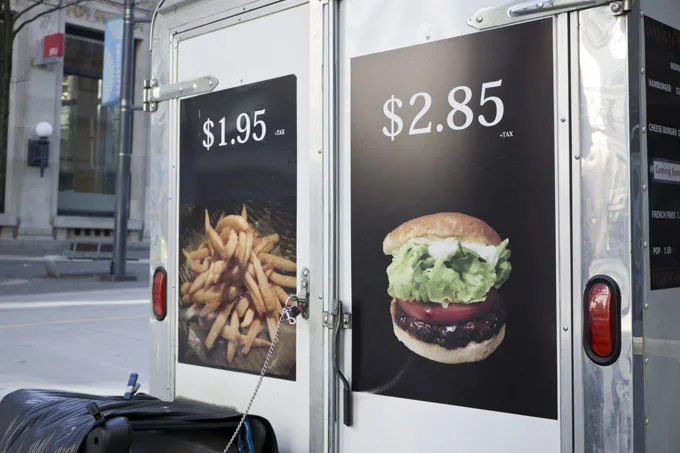 The hamburger was simple and delicious. Soft toasted buns, hamburger patty with teriyaki sauce and mayo, and fresh lettuce and tomatoes. The portions of lettuce and tomatoes were impressive. I liked having a nice crunch from the lettuce.
Fries were $1.95 and nice and crispy. I like the cute packaging of the fries!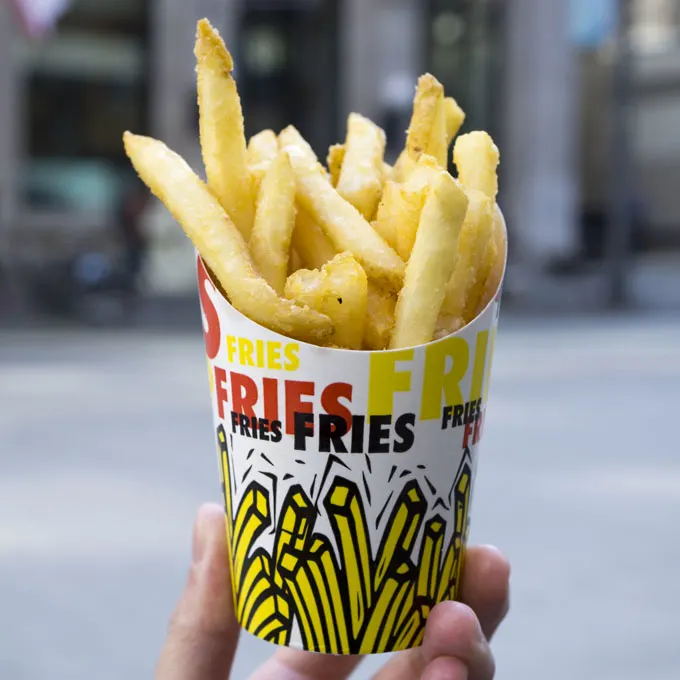 Hamburger $2.85 is a delicious yet cheap option for a food truck. They do a great job making this simple burger. It is refreshing to eat something that is *not* marked up excessively. Why go to a franchise fast food restaurant for something similar? If you are still hungry after one burger, just go ahead and order another!