When I'm in the mood for some Asian barbeque in Vancouver, I head to Gyu-Kaku Japanese BBQ. There you engage yourself in a Japanese Yakiniku dining experience where you grill bite-size meat and vegetables over a flaming charcoal grill. I follow Gyu-Kaku on social media and I was excited to see their new promo this week. The deal is $10 off when you order a minimum of $30 and applies during September 15 – 17. My husband I usually spend $40 – $50 everytime we go to Gyu-Kaku in Downtown Vancouver so the promo is a great deal. I made an Opentable reservation for their Broadway location this time as I hadn't visited this location yet.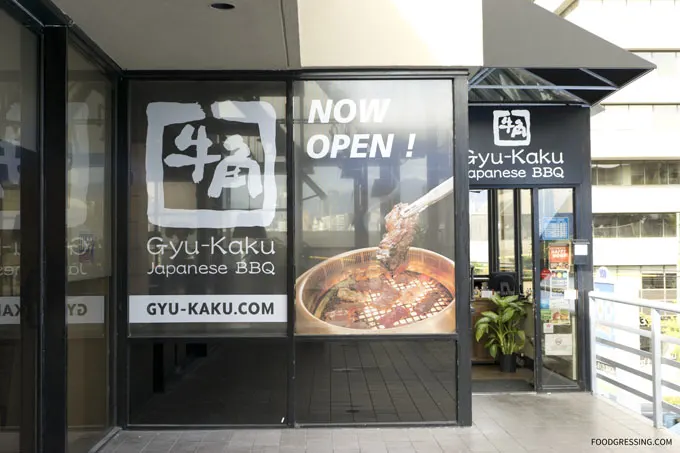 Gyu-Kaku Mobile App
You needed to enter the special code that was posted online into their mobile app (Apple, Android). The offer would then show up under "My Rewards" where you would redeem at the beginning of the meal.
For West Coast Gyu-Kaku locations, you can collect 2 loyalty points for every dollar you spend at Gyu-Kaku. Rewards start at 100 points for ice cream or s'mores.
Gyu-Kaku on Broadway
The interior of the Gyu-Kaku on Broadway is definitely much nicer than the one in Downtown. They have a lot of cozy banquettes along the windows so you get to be close to more natural lighting. This is a great contrast to their Downtown location which has dim lighting and no windows in some dining areas.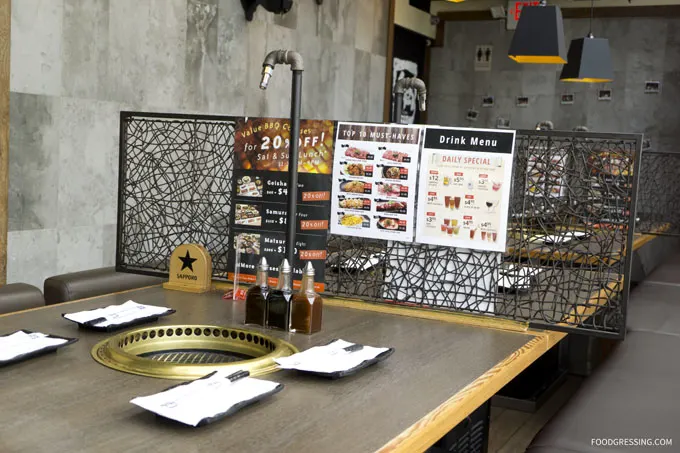 What We Tried
We went during Happy Hour so there were discounts on some items. In general, the food was wonderfully delicious (that's why I'm a repeat customer). To start, we had the fried chicken karage which had a wonderful dense crispy texture.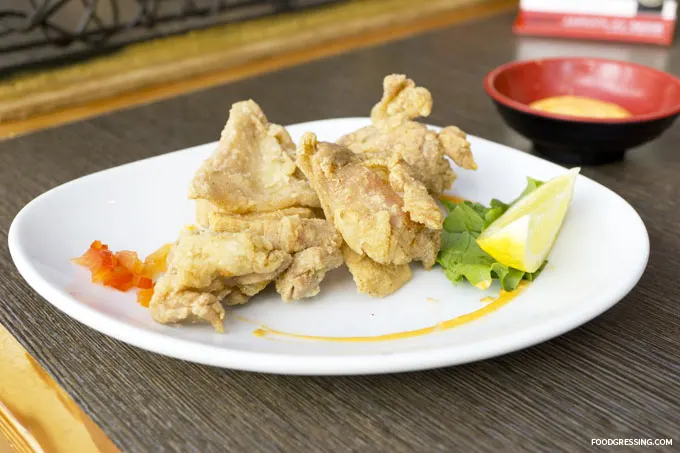 The original bibimbap had the right proportions of meat, vegetables and rice. The meat was nicely marinated and I love getting to that crisy, crusty hot rice at the bottom of the pot.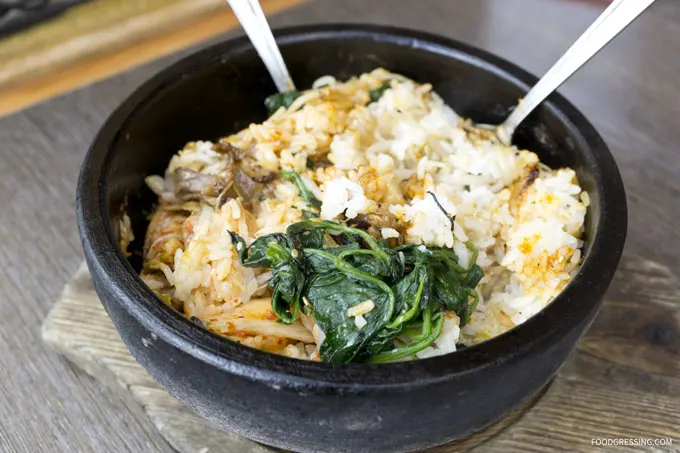 The spicy pork is my absolute must-have at Gyu-Kaku. The sweet and spicy marinade makes the pork super delicious.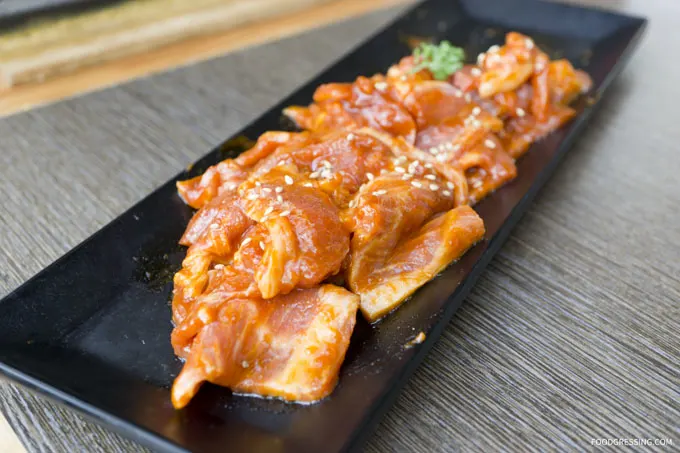 The bistro hanger steak was very juicy and flavourful. This was the first time I tried it and I would love to order this again.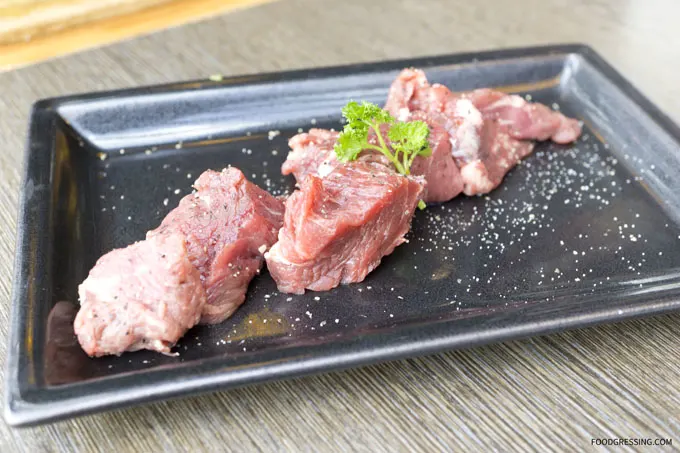 The filet mignon, toro beef and mushroom medley were tasty though not as impressive as the aforementioned items.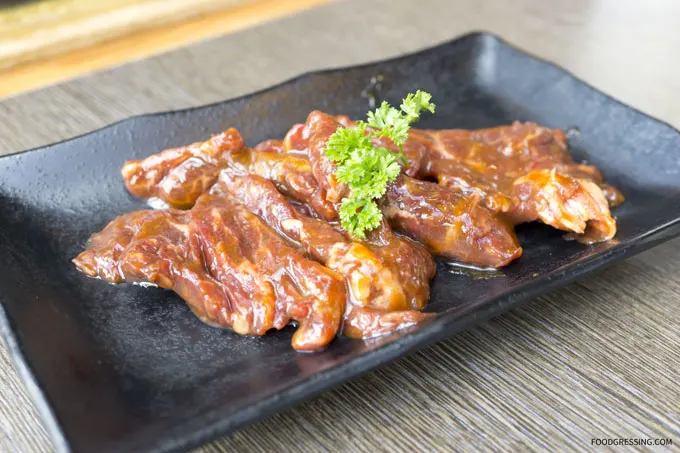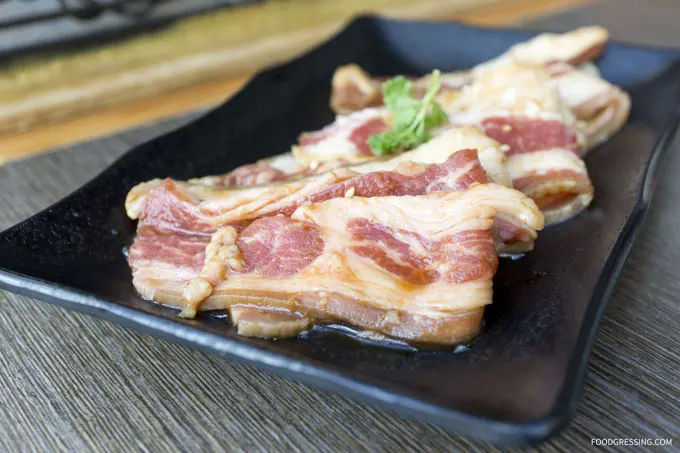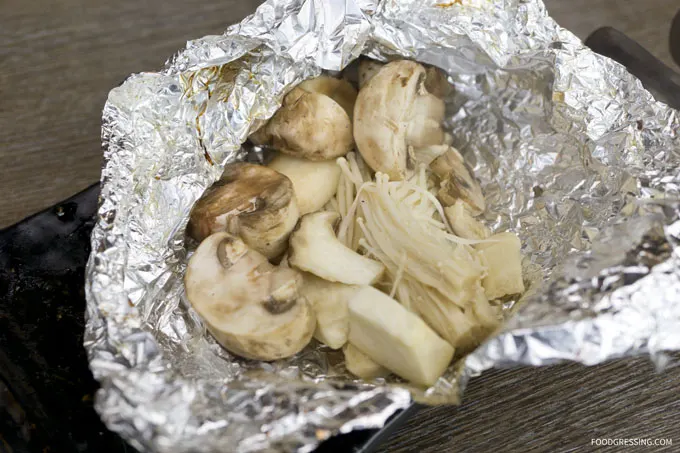 For dessert, we had the taiyaki with black sesame ice cream. It is a Japanese fish-shaped waffle with red-bean filling. We needed to grill it for two minutes on each side. The waffle was absolutely delicious with a crispy shell and a red bean filling with the right amount of sweetness. It went well with the black sesame ice cream.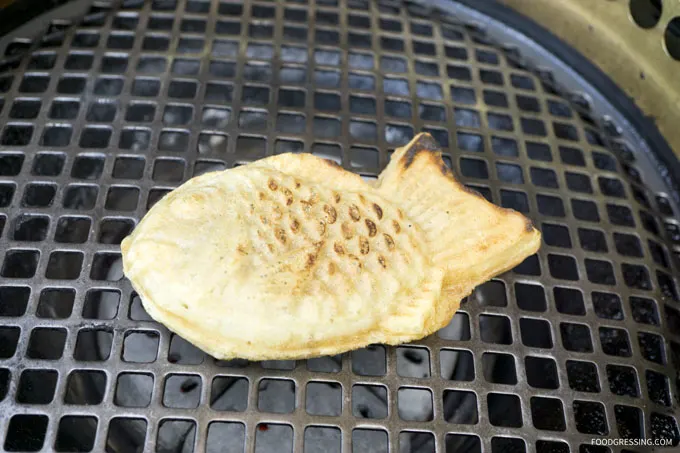 We felt very satisfied from all the food. Our bill came to $27 after taxes and the $10 discount.
Overall Impression of Gyu-Kaku Japanese BBQ
The experience at Gyu-Kaku Japanese BBQ on West Broadway in Vancouver doesn't disappoint. From the service to the delicious food to the cozy setting, everything is on point. My must-haves at Gyu-Kaku are the spicy pork and any one of their bibimbaps. Gyu-kaku is a fun social dining experience and I would recommend going there for any occasion. Rating: 4.5/5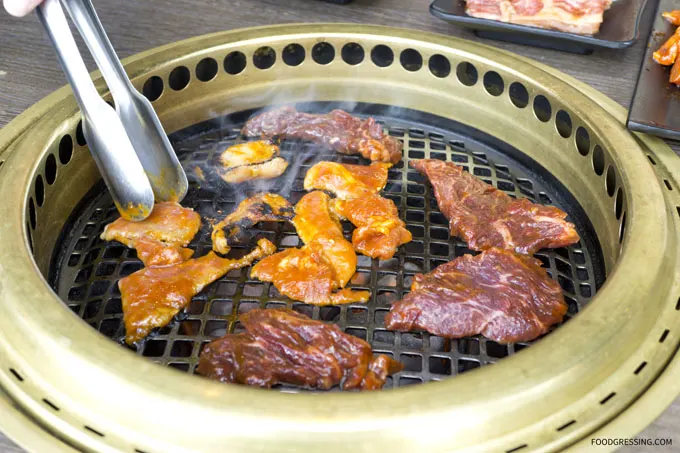 Website: www.gyu-kaku.com
Facebook: @GyuKakuBroadwayBC
Twitter: @GyuKakuJBBQ
Instagram: @gyukakubroadway