At Chronic Tacos, it's all about fresh Mexican food made from authentic third generation recipes and customized to each customer's palate. Founded in 2002, the California-based company has more than 30 locations in North America and two locations right here in BC (West Broadway and New Westminster). Their plans for expansion include a third BC location which is slated to open this fall in Metrotown. I was recently invited to a media event at the Chronic Tacos on West Broadway where we sampled a few of their menu items and learned more about the art of making guacamole.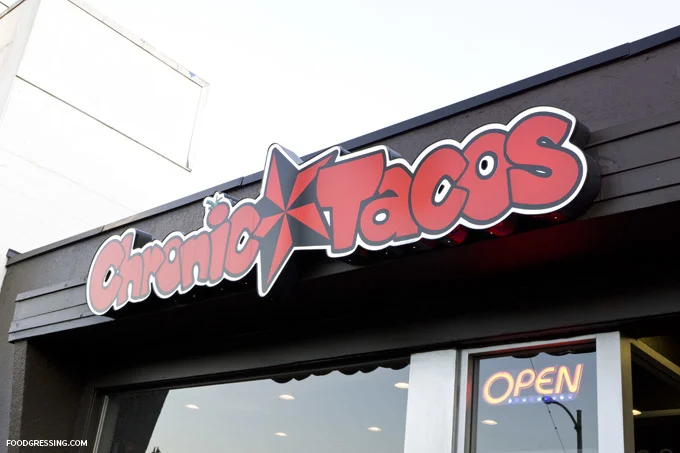 Chronic Tacos Menu

Chronic tacos offers traditional Mexican items such as burritos, tostada bowls, tortas, taquitos, flautas, salads and tacos, including a breakfast menu all day. Customers can choose from vegetarian and gluten-free options, as well as carne asada (steak), pollo asado (chicken), carnitas (slow-cooked pork) and al pastor (spicy marinated pork). For the seafood lover, there is also grilled, beer-battered or baja-style fish and shrimp. When it comes to the ingredients, Chronic Tacos is committed towards using the highest quality, locally sourced products and all-natural proteins. Their menu is available online.
At the event, we tried a fish taco on a flour tortilla with a heap of fixings. We also had a Chronic favourite, the flauta. The flautas come in either chicken, carnitas or beef and are mixed with bell peppers, cheese and onions hand rolled in a flour tortilla. They are then deep-fried to perfection.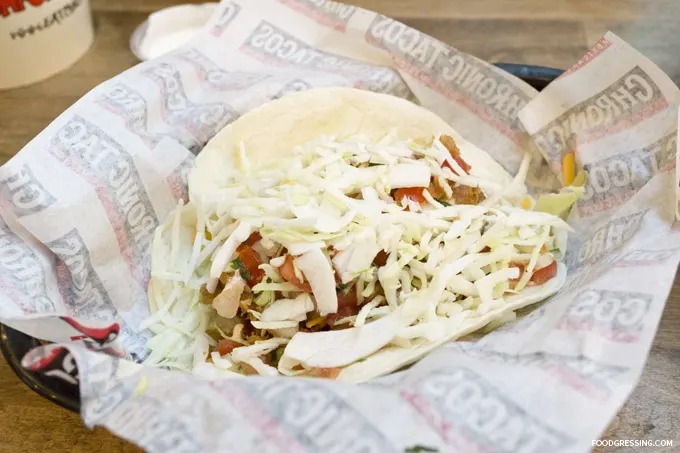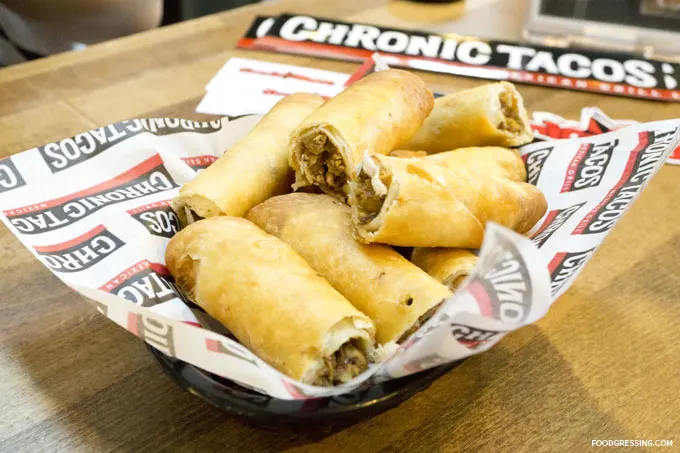 Made fresh daily, their salsa is delicious with tortilla chips.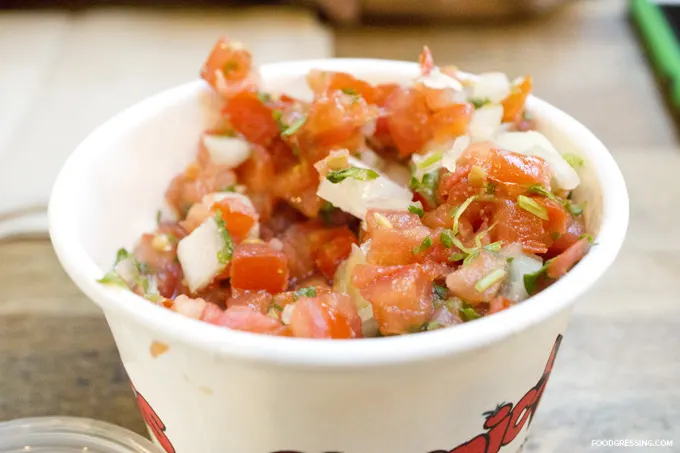 Mexican beer, sodas, & tequilas
Chronic Tacos also offers a variety of Mexican beers and Mexican sodas. At West Broadway, they have a bar featuring tequilas and authentic margaritas. At the event, we tried their wonderful and tasty lime margarita.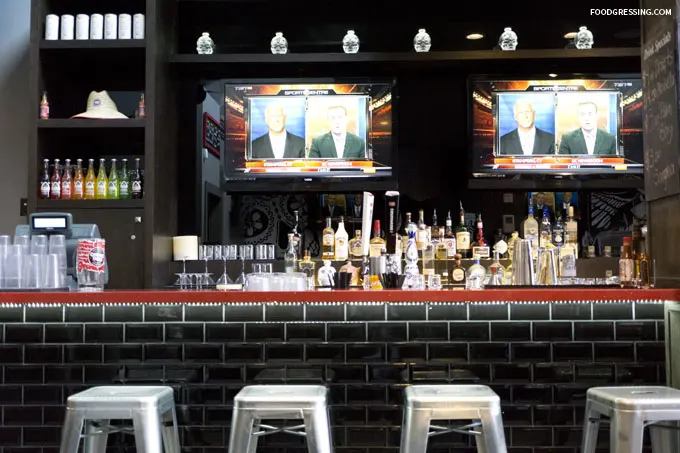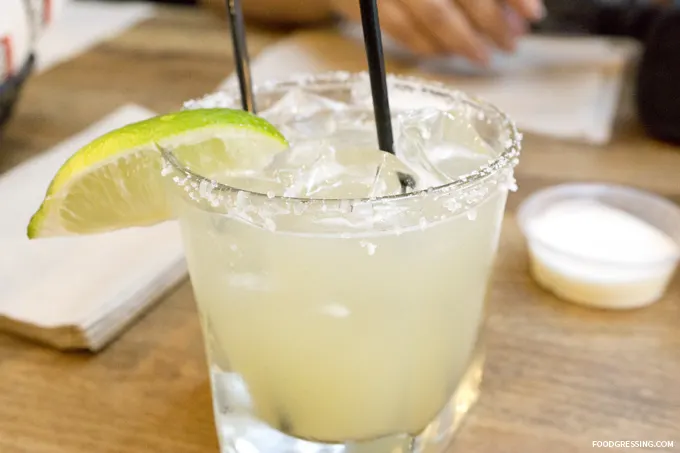 How to make the ultimate guacamole
General Manager, Timika, gave us a demo on how to make the ultimate guacamole. See here for yourself:
Day of The Dead Art
Each Chronic Tacos location also features "Day of the Dead" art creating a unique experience.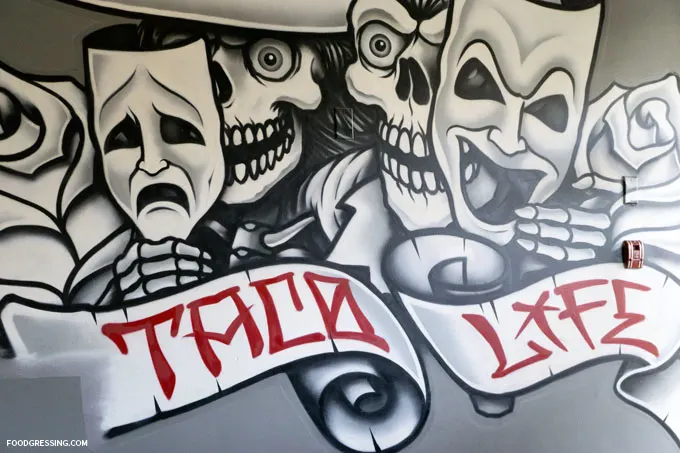 Giveaway
Thanks to Chronic Tacos, I will be giving away three $10 gift cards to the Chronic Tacos located at 382 West Broadway in Vancouver. There are two winners from the entries through the blog and one winner through Instagram. This giveaway is open to BC Lower Mainland residents only and ends Friday, September 25 at 23:59 PST. All entries will be validated and winners will be chosen by random.
Blog giveaway:
a Rafflecopter giveaway
Instagram giveaway:
For more information on Chronic Tacos, visit them online, Facebook, Twitter and Instagram.