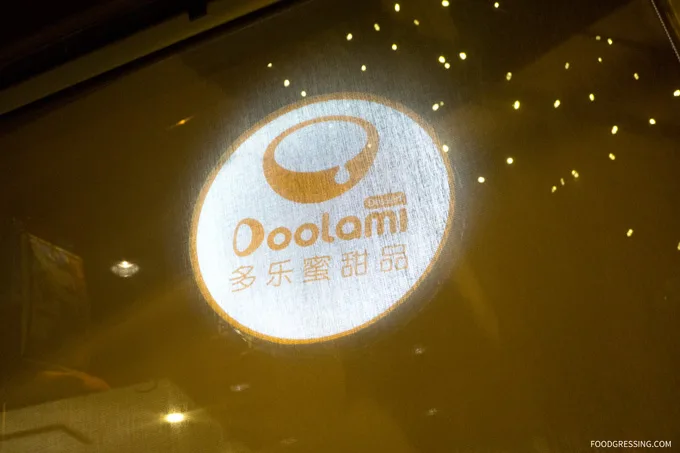 Disclaimer: The mango sago tasted in this review was complimentary. All opinions are my own.
As part of the 2016 Chinese Restaurant Awards, Doolami Dessert in Marpole is nominated for best mango sago with grapefruit/pomelo. I came to know Doolami Dessert when I won a contest hosted by Miss Vancouver Piggy and Chinese Restaurant Awards. The prize was mago sago for two for at the nominated location of your choice, which was Doolami for me. Last night, I visited Doolami for the first time and tried out this award nominated mango sago.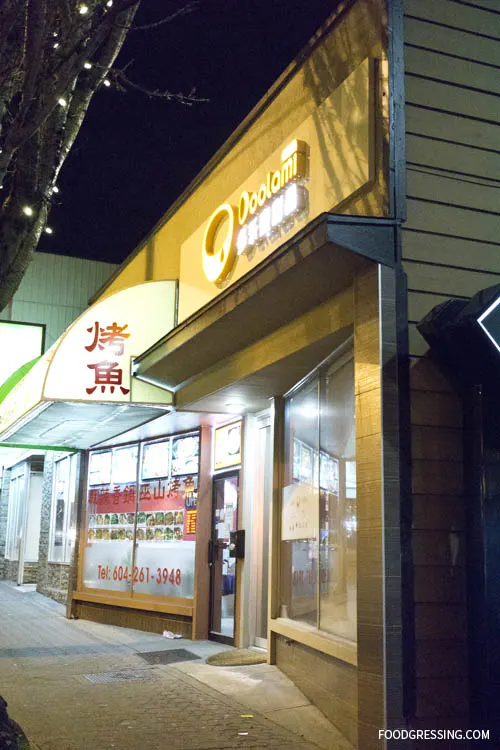 Doolami Dessert Menu
Located at 8030 Granville Street, Doolami offers late night dessert options from 7 pm to 11 pm most days (12 pm on Friday and Saturday). Their main desserts range from $7-$9 and include double scoop ice cream on waffle, chilled mango sago cream with pomelo, durian sago cream, house special snow ice, red bean soup, and house special grass jelly. Some dessert snacks featured are comination pastes (black sesame and walnut paste or purple yam and taro) and glutinous rice balls with peanuts and sesame seeds; these are between $4-$6.
Doolami's ice cream is made-to-order and includes durian, mango, chocolate, matcha, and blueberry & lavendar flavours. I also saw on Instagram that they currently use Australian mangoes in their desserts.
Clean and Modern
The interior of Doolami is very clean and modern with small tables as well as banquettes. My husband, son and I arrived there at around 7 pm when it opened. We were the first people there, but it filled it very quickly afterwards.
What We Tried
As part of the prize, we had two chilled mango sago cream with pomelo. It is usually priced at $6.99, but because they are using fresh Australian mangoes, the price is $2 more.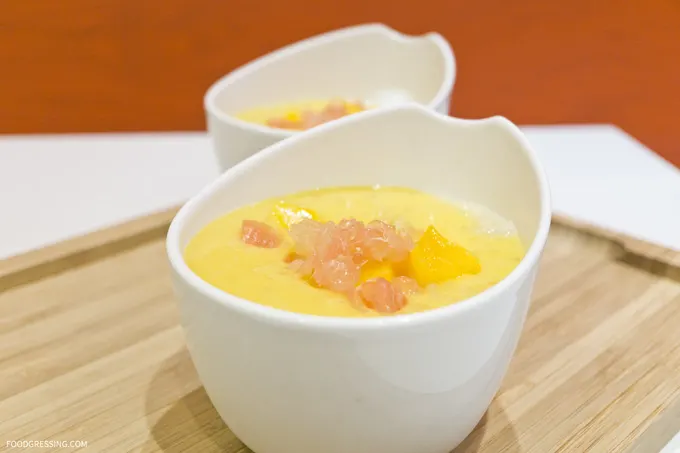 The pudding texture was very smooth and the mangoes and pomelo used tasted fresh. The mango sago did not seem like it had a lot of milk in it because it wasn't very creamy. All in all, it was light and refreshing.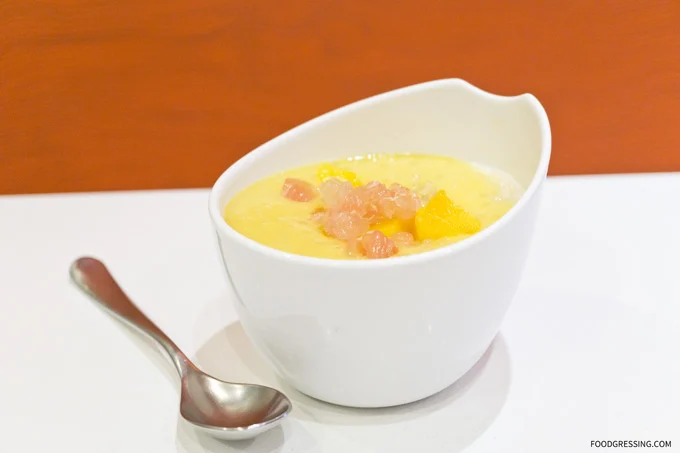 To round out the review, I bought a pint of their handmade blueberry and lavender ice cream ($12). When I tried it at home, I could taste both the flavours. It was overall a very nice and interesting mix. I felt like it was a better deal to get the pint than the double scoop waffle bowl which was $8.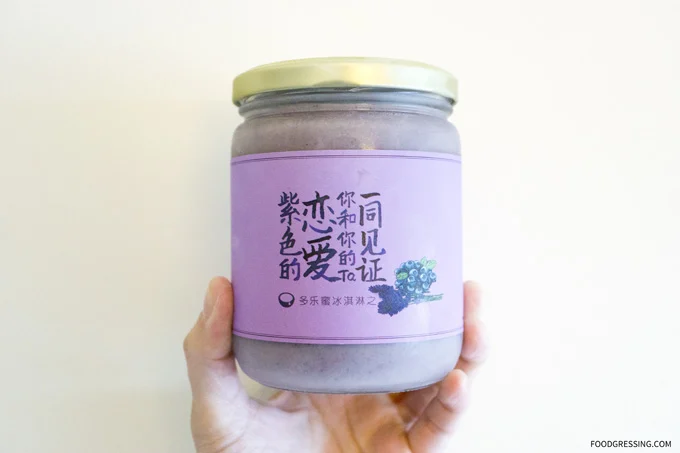 Overall Impression of Doolami
I would recommend giving Doolami's mango sago a try. At $9 for mango pudding, it does seem a bit pricey but there is a premium to using freshing mangos from Australia. I also enjoyed the blueberry and lavendar ice cream which seems a better deal when purchased as a take-home pint. Rating: 3.5/5
For more information on Doolami Dessert, visit them Facebook, Instagram and Weibo.
For more mango desserts I have tried, follow the tag mango or see the Vancity Buzz article on Top Mango Desserts in Vancouver.