Another day, another dessert shop opens in Vancouver. My latest dessert adventure takes me to the newly opened Passion 8 Dessert Cafe located at 3010 Cambie Street. Passion 8 Dessert serves up some shaved milk snow desserts as well as some warm toasteries. After seeing some mouthwatering posts of their desserts on Instagram, I immediately made plans with fellow food blogger, Kristina of Drunkenoms.com, to visit this new dessert spot.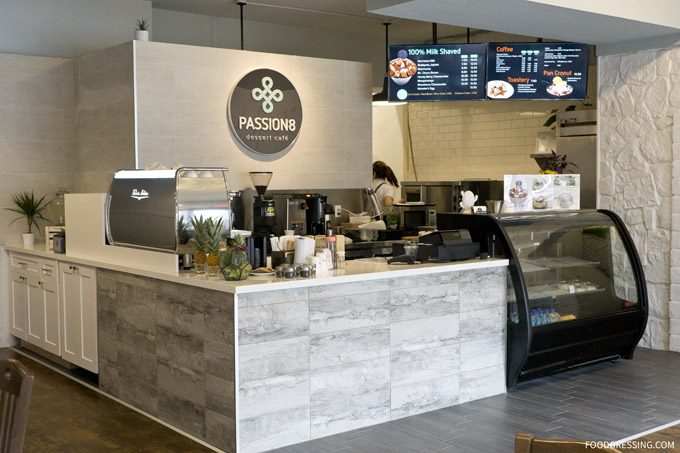 Passion 8 Menu
At Passion 8, the shaved milk snow is made with 100% fresh milk. These come in two sizes, cup or bowl, and range between $7 – $14. Flavours include red bean milk, matchacha, Mr. Choco Brown, Mangobongo to name a few. For some warmer desserts, there are toasteries ($7.50) and a pan cronut ($10.50) in a few different flavours. The perfect pairing for a dessert is of course a good cup of coffee. Passion 8 offers a variety of espresso-based beverages and lattes. Their menu is fully available on their website.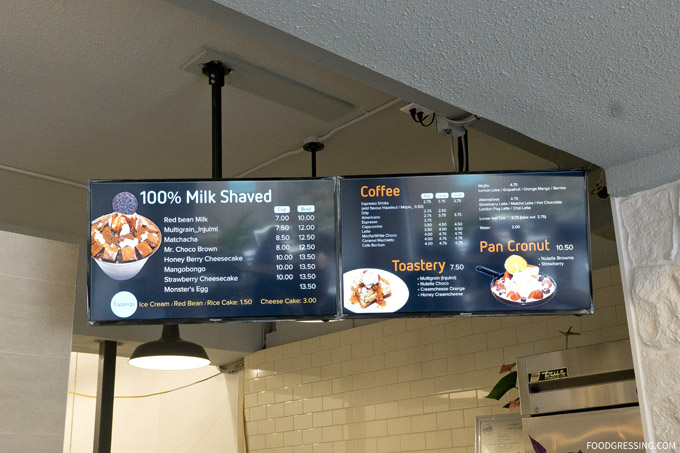 Cozy & Quaint Cafe
One of the great things about Passion 8 is that they have a few parking spots right in front of their cafe. The interior is modern, clean, cozy and quaint with a hipster coffeehouse vibe. It feels like a comfortable place where you can spend a lazy afternoon enjoying desserts with coffee while reading a book.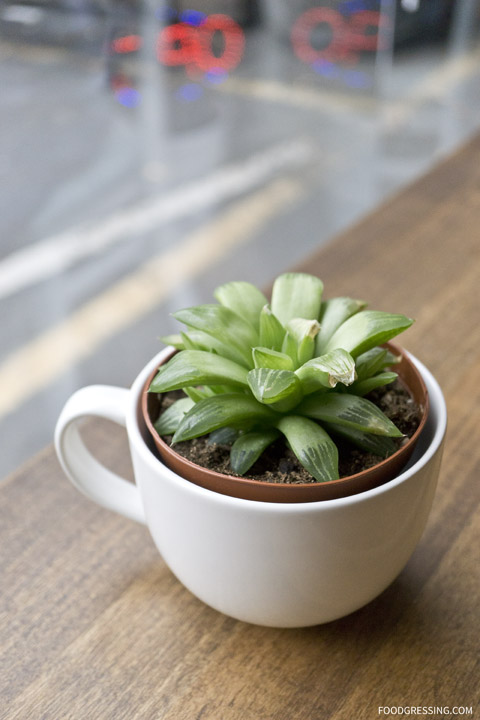 What We Tried
At the time of our visit, pan cronuts were unavailable unfortunately. Between me, my husband and Kristina, we ordered the following from Passion 8:
Matchacha bowl ($12.50)
Creamcheese orange toastery ($7.50)
Nutella Choco toastery ($7.50)
Let me start off my saying that I was impressed with the desserts overall. The presentation of these mouthwatering desserts certainly qualify as food porn. All the items we tried were not very sweet but still delicious.
The shaved milk snow in the Matchacha had a delightful smooth, fluffy and snowy texture. It came with red bean, rice cake, sliced almond toppings and a dried orange slice. Instead of ice cream, they use frozen yogurt which gives the dessert an overall pleasant tart taste.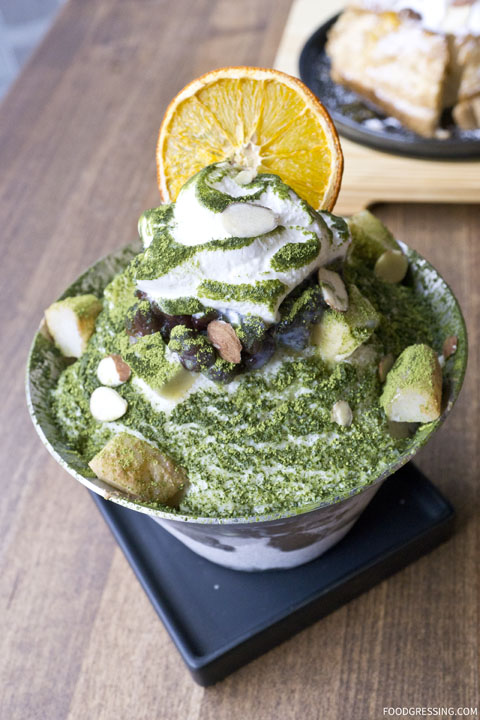 The toasteries consisted essentially of a bottom layer of toast, a spread in the middle layers and a puff pastry top layer with a final dollop of whipping cream. I quite enjoyed the flakiness of the puff pastry and the overall flavours. The Creamcheese Orange was more citrusy and light; the Nutella Choco was richer and satisfied the chocolate lover in me.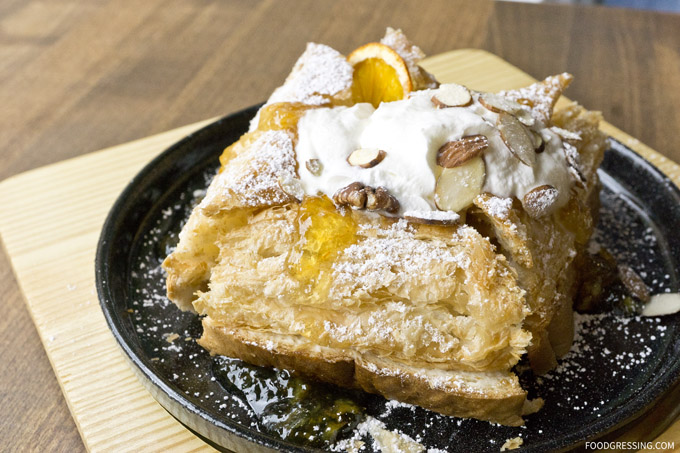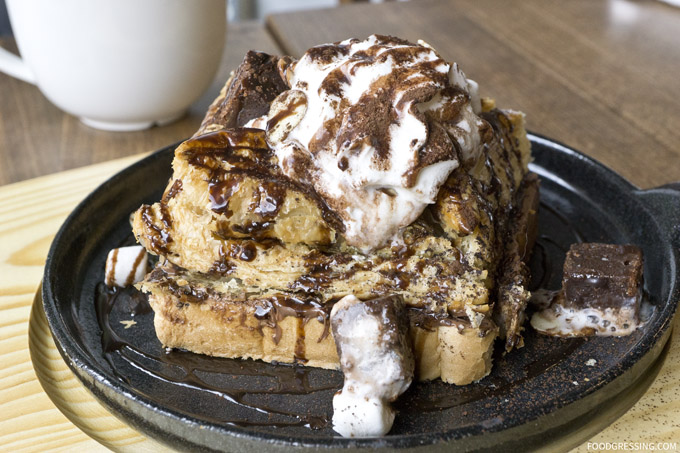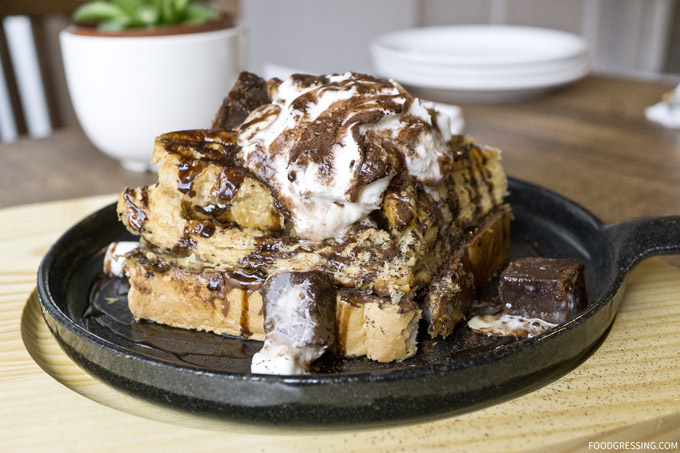 Overall Impression of Passion 8 Dessert Cafe
I quite enjoyed all the desserts we tried at Passion 8 down the last bite. Great presentation, delicious, and not too sweet. I'd definitely recommend giving them a try. Rating: 4.5/5
Facebook: @passion8cafe