Candy Tree Dessert is a little known dessert shop located in South Burnaby near Patterson Skytrain Station.  Opened just about a year ago, Candy Tree specializes in Asian-style desserts including bubble tea, waffles, shaved ice and more.  For all you durian lovers, their most infamous dessert is the Durian Waffle Tour – more on that later.  At a recent media event organized by Chinesebites.com, I had the opportunity to try several of their desserts.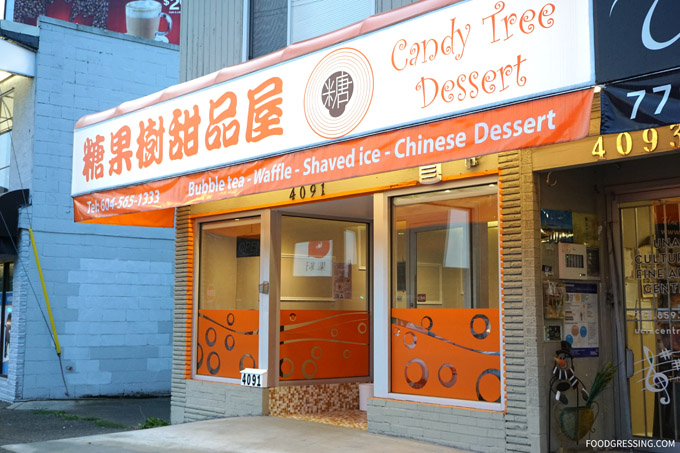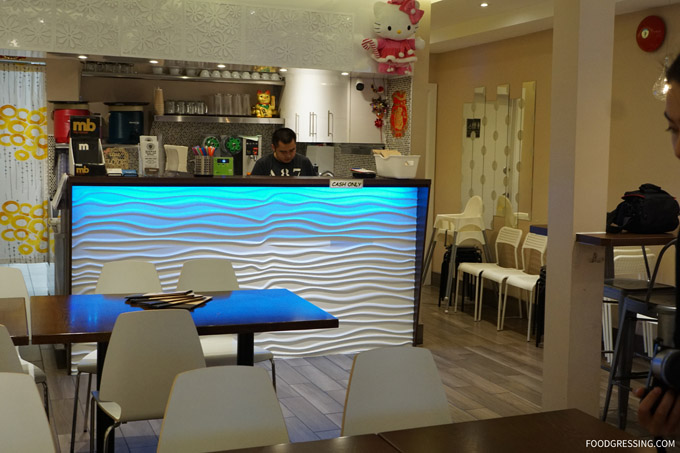 Candy Tree Dessert Menu
Candy Tree's presents a good kind of problem for a foodie – that is, with their extensive dessert menu.  They offer both hot and cold desserts including shaved ice, hot soups, waffles, thick toast and more.  On the savoury side, they also have many snacks including marinated chicken wings, pig ears, and pig intestines.  For some street food-style snacks, you can enjoy deep-fried siu mai and curry fish balls.  Zomato has photos of their menu.
What We Tried
Our media tasting involved three groups seated a different tables.  We had the opportunity to select the items that that we wanted and our group went with the following below.  Thanks to Nosh and Nibble for compiling the menu prices for each item.
Fresh Taro Milk Tea with Pearl ($4 + $0.50)
Hong Kong Style Egg Bubble Waffle in Coffee Flavour ($3.50)
Mango, Pomelo, and Sago Soup ($7.50)
Black Sesame Soup ($5.50)
Matcha Snow Ice with Rainbow Konjaku, Hand Made Sweet Potato Mini Ball, and Mango Star ($9.50 + $2)
Durian Waffle Tower ($13)
To start, I had a Fresh Taro Milk Tea with Pearl which unfortunately was disappointing.  The taro flavour was very off even though there were fresh taro chunks in it.  I guess they used taro powder for the drink mix.  The tapioca pearls, however, were on point – smooth, slightly soft on the outside and chewy to the center.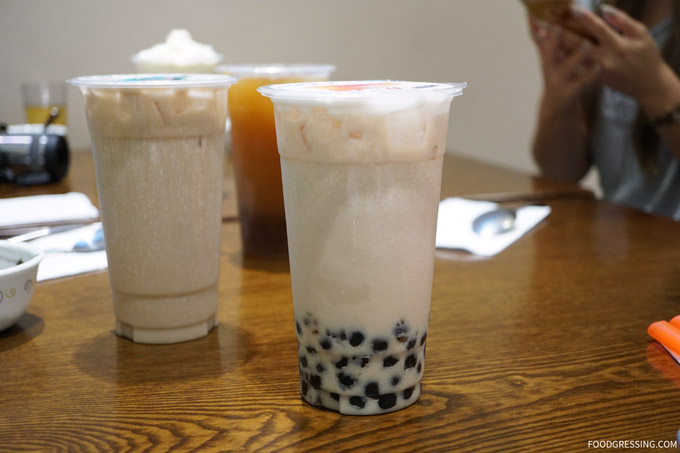 The Hong Kong Style Egg Bubble Waffle was very delicious and satisfying.  I must say that the bubble waffles I have had in the past are usual street-style and come in a paper bag.  This bubble waffle was elegantly placed on a plate and its "exposed" shape was rather intriguing.  We chose a most interesting flavour for the bubble waffle: coffee.  I enjoyed tearing the individual "bubbles" off and eating them.  A fun way to enjoy a snack on your own or with a group.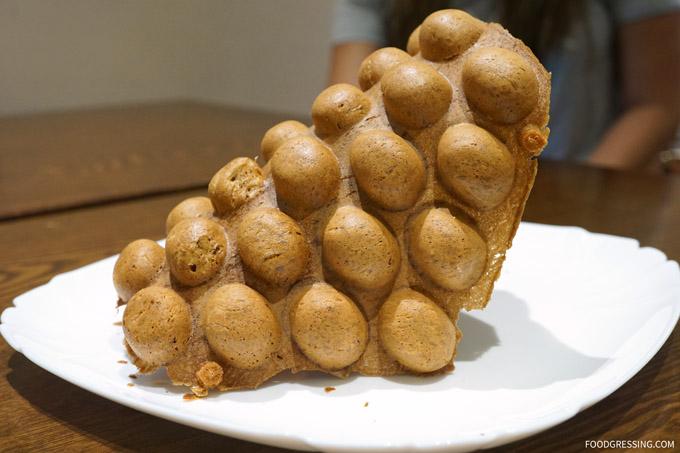 The Mango, Pomelo, and Sago Soup was very refreshing and enjoyble.  It was made with mangos from Mexico as noted by the owner.  Of course, mango desserts can be a hit or miss depending on the sweetness of the mango.  The mangos chunks did taste a bit sour but the sweetness of the soup masked the sourness mostly.  The sago balls were a fun textural contrast as usual.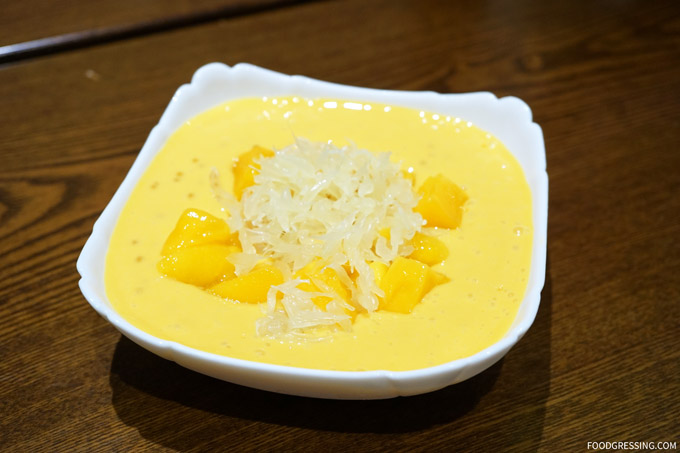 I probably wouldn't consider ordering Black Sesame Soup at a dessert shop, but Candy Tree's version did not disappoint.  If you really prefer to eat this in a restaurant setting, you would the enjoy the one at Candy Tree.  Great black sesame flavour with an appropriate thickness and sweetness level.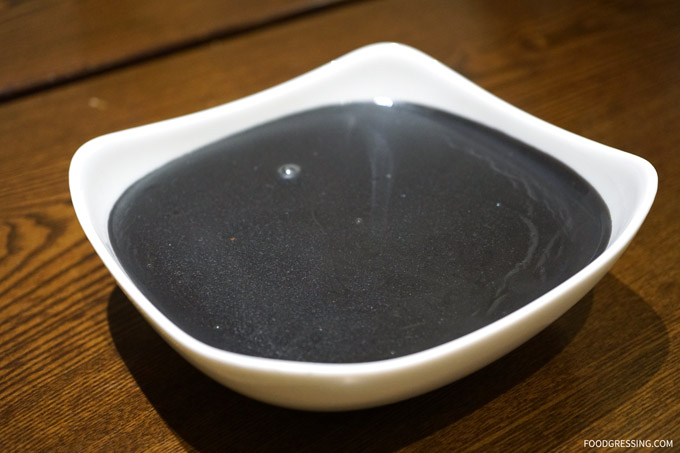 The Matcha Snow Ice with Rainbow Konjaku, Hand Made Sweet Potato Mini Ball, and Mango Star was quite a mish mash of goodies.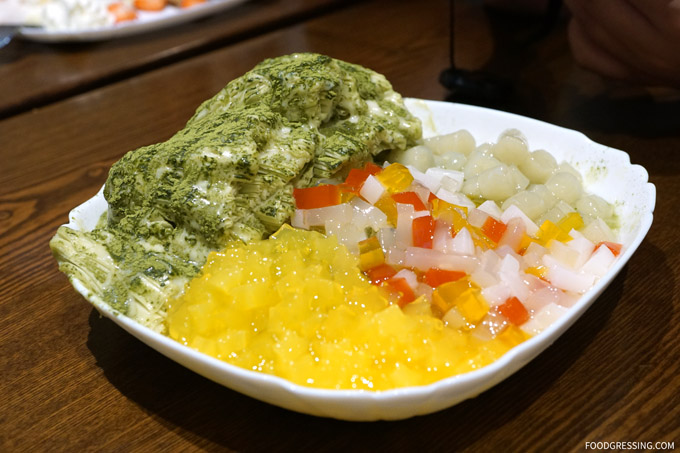 The snow ice had an excellent matcha flavour and it was very unique how the snow ice was presented as layers.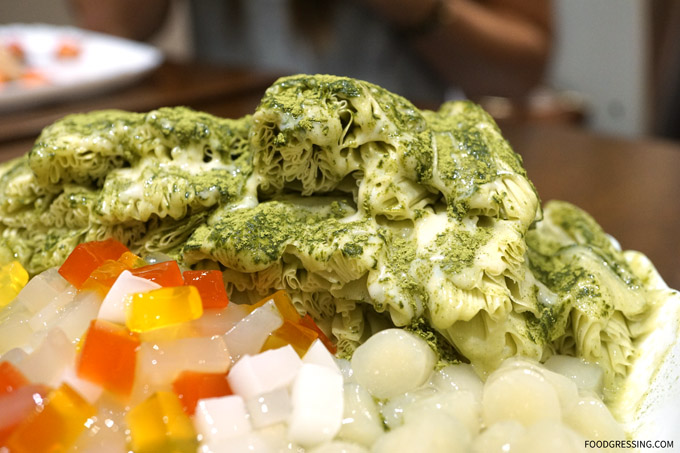 Last but not least, the star of the show and one that you have been waiting for…the Durian Waffle Tower!  For durian lovers, this is one almighty dessert in a structurally impressive and mouthwatering presentation.  The Durian Waffle Tower held together very well as it endured several rounds of photography.
The waffles were made with the same bubble waffle batter and then coated with a durian spread.  Very creamy and not overly sweet, this could easily turn a non-durian lover into one.  On top of the tower was a waffle cone with a hidden scoop of vanilla ice cream.  Food art, my friends.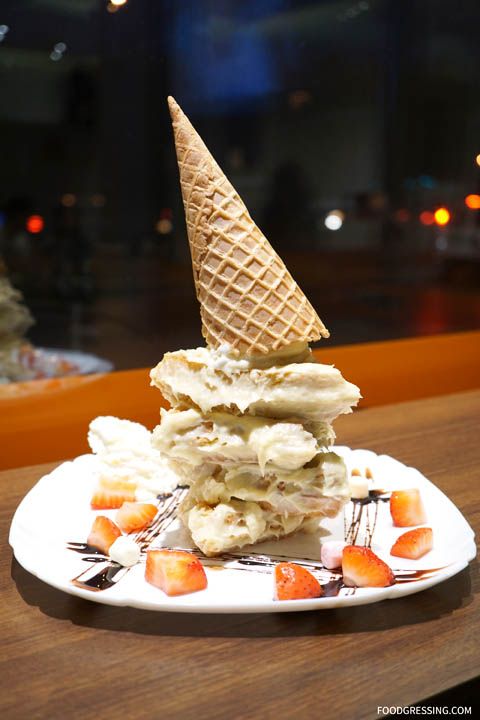 Overall Impression
Without a doubt, the Durian Waffle Tower is Candy Tree's claim to local fame.  Fun to look at as well as eat, I would gladly have it again.   My other favourite item was the bubble waffle which had an excellent crispy texture.  Other items were generally good but didn't have that extra oomph compared to the Durian Waffle Tower.  The tasting was an overall a positive experience.  Prices seem reasonable for what you get.  Rating: 3.5/5
For more reviews on Candy Tree, visit Chinesebites.com
.