Stepho's Souvlaki Greek Taverna has been one of my go-to places in the West End for comfort food.  I've dined in at their Davie location countless times over the last 15 years but their food is also pretty good for takeout.  As many might recall, Stepho's has been a longstanding restaurant in Vancouver and is famous for lineups.  So it was no surprise with their much success that a second location opened on Robson Street back in 2014.  I had yet to try their Robson Street location so when I was craving for some Stepho's recently I decided to go with their Robson restaurant.
I went with my usual take-out order which was Kalamaria Dinner ($12.95) and Roast Lamb ($14.95).  When I first opened the containers, I noticed how neatly the food was presented in the boxes.  The Davie location can get pretty sloppy sometimes.  The Kalamaria Dinner comes with rice pilaf, roast potatoes and Greek salad.  The calamari crispiness can be inconsistent, with it sometimes being a bit soggy.  However, this time it was wonderfully crispy.  The rice pilaf was light, fluffy and you could taste the individual grains.  The vegetables in the Greek Salad tasted fresh and I enjoyed the zesty flavours of the dressing.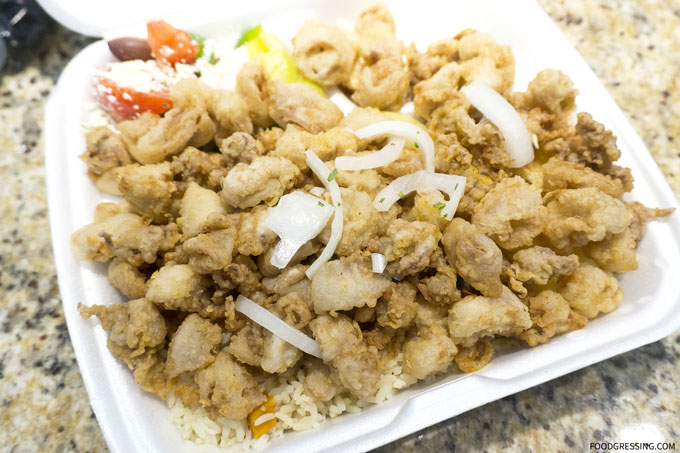 The Roast Lamb is another one of my favourites and it is served with roast potatoes, vege briani and Greek Salad.  The lamb was melt-in-your-mouth tender and the vege briani was hearty and flavourful.  I have seen people complain in the past about the greasiness of Stepho's food, but really I think it's part of why it is that tasty.  In my opinion, the grease level isn't all that bad and I find it quite tolerable.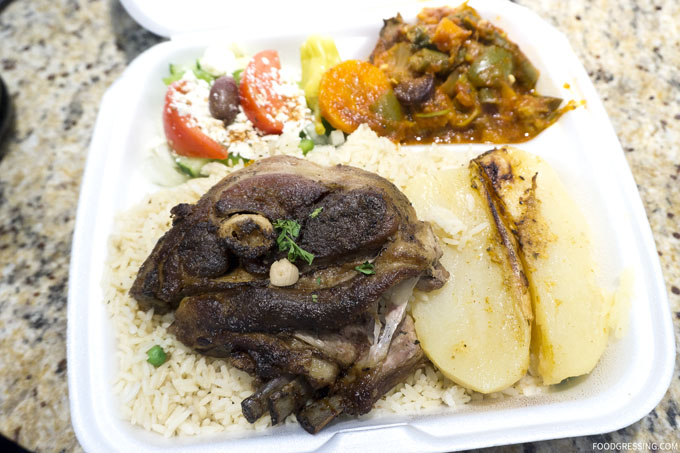 Overall Impression of Stepho's Souvlaki
I continue to be a fan of Stepho's Souvlaki Greek Taverna for dine-in or take-out.   Their hearty flavours, large portions, and for what it's worth, the comfort from all that greasy goodness, makes me come back time and time again.  Judging from the number of customers inside and how quickly they pick up the phone, the Robson location seems less busy than the Davie one.  They might just take better care with your order.  Rating: 4.5/5