Seafood boils had become a bit of a food trend of late in Vancouver.  Within the last year, Toronto-based Captain's Boil had opened up three locations in Metro Vancouver.  Several months ago, The Holy Crab opened up in the West End at 1588 Robson Street.  Having enjoyed my experience at the Captain's Boil, I decided to give The Holy Crab a try.  But this time, I decided to go about it differently by ordering takeout.  Seafood boil at home?  Sure, let's see how it turns out.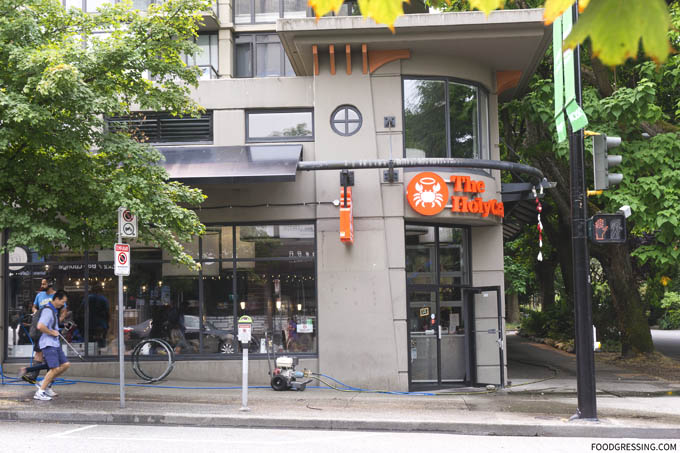 Note:  None of the food in this review was complimentary.  This review is done anonymously.  All opinions are my own.  My experience also dates back to June 2017 so things may or may not have changed since then.
Ordering via foodora
I went about it by ordering from The Holy Crab via foodora.  While many restaurants charge more for their items that are ordered through a third-party service (as they need to pay a certain percentage to them), I found that The Holy Crab didn't charge extra.  Therefore, The Holy Crab's menu on foodora is the same as their regular menu.
What I ordered
My foodora order consisted of 2 pounds of shrimp ($15 x 2), crispy chicken strips ($9.50), and crispy fish fingers ($8.75).
Picking up the order was a no-frills experience.  *However*, after I got home, I noticed that one of the items was missing: the crispy chicken strips.  Shortly after, I received a call from the restaurant who notified me that they had mistakingly left out that item.  They asked if I could return to the restaurant to pick it up.  I declined as I had already made my way home so it was decided that foodora would cancel the charge for the item.  I contacted foodora afterward and the charge for the crispy chicken strips was canceled.
The shrimp were nicely arranged in the boxes and appeared reasonable in size and quality.  I found them to be very bouncy in texture which was nice.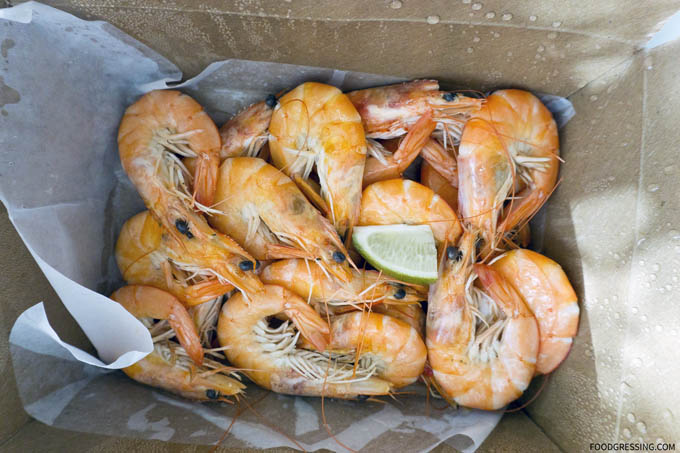 The cajun sauce was packaged into separate containers.  I was quite looking forward to having the sauce with the shrimp as the sauce is one of the highlights of a seafood boil experience.  Unfortunately, the sauce was a great disappointment as it was simply too salty, too garlicky and too overpowering.  In comparison, the signature sauce at The Captain's Boil is much appealing in terms of flavour.  The Holy Crab's sauce did not meet my expectations.  Put it this way, my husband and I decided to forgo the sauce and just eat the shrimp on its own because the sauce was so unpleasant.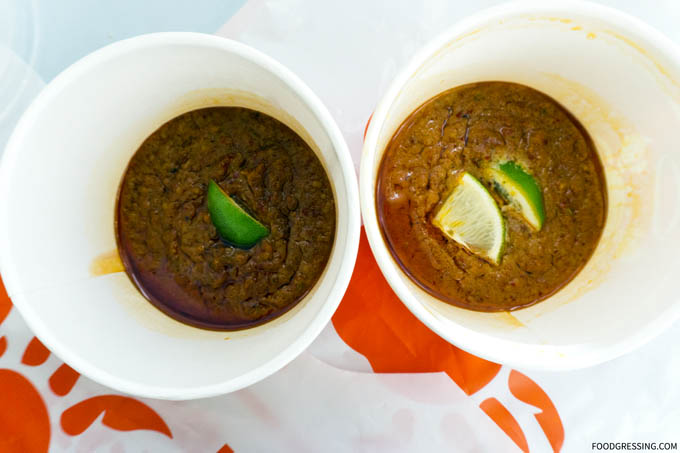 Surprisingly, the crispy chicken fingers were the highlight of the meal.  That doesn't say much considering the seafood boil was supposed to be the highlight.  The fries were OK and could have done without the seasoning they applied.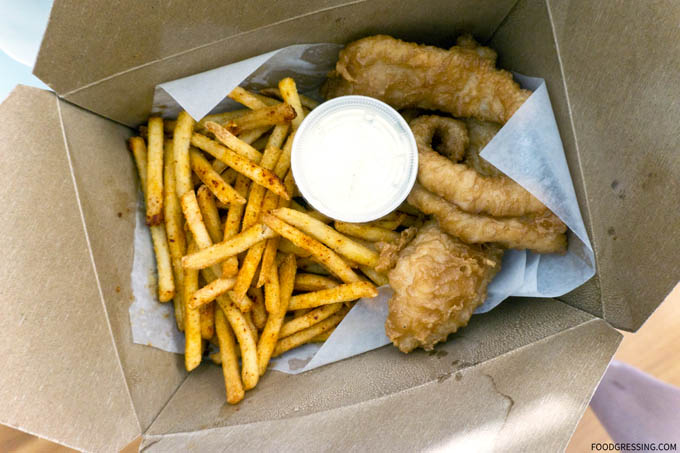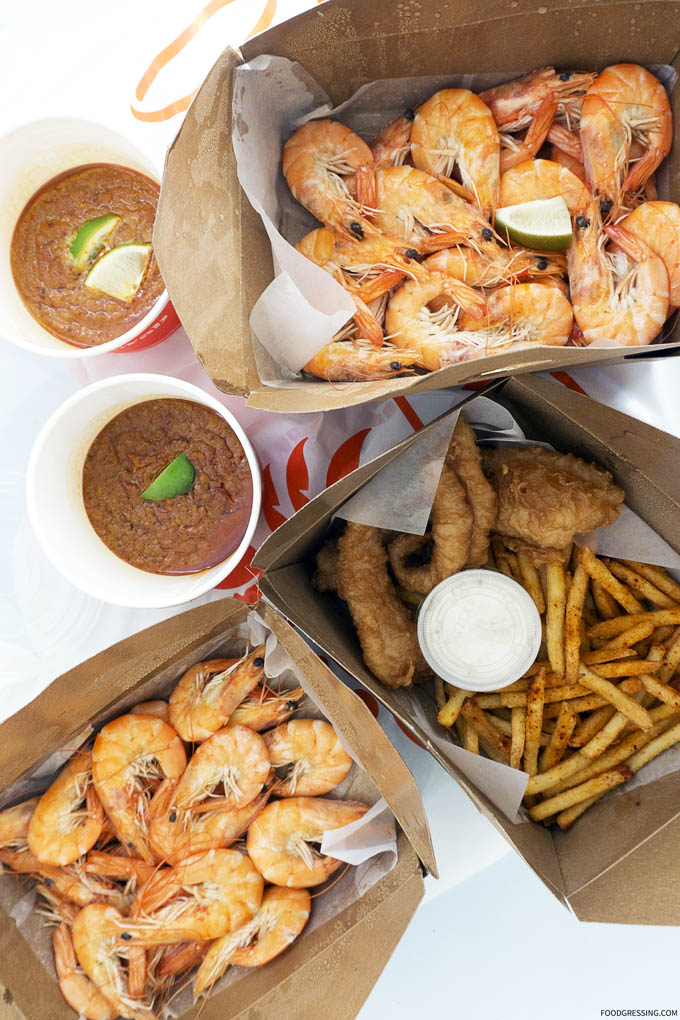 Overall Impression of The Holy Crab
I really wanted to like The Holy Crab but the flavours just didn't appeal to me.  The sauce was the greatest disappointment but the texture and the quality of the shrimp was reasonable.  I don't have an interest in ordering from The Holy Crab again and would recommend dining at The Captain's Boil instead.  Rating: 2.5/5
The Holy Crab
Address: 1588 Robson St, Vancouver, BC
Website: www.theholycrab.ca