Last year, my husband and had stumbled upon Wishing Treats after walking back to our car post-lunch at L'Abbatoir. Not knowing what they were about, we peered through the window to see what was inside. It turns out that it was a gourmet candy store that had opened recently and the candy maker who saw us gestured for us to go in. It was then that we got to know more about Wishing Treats.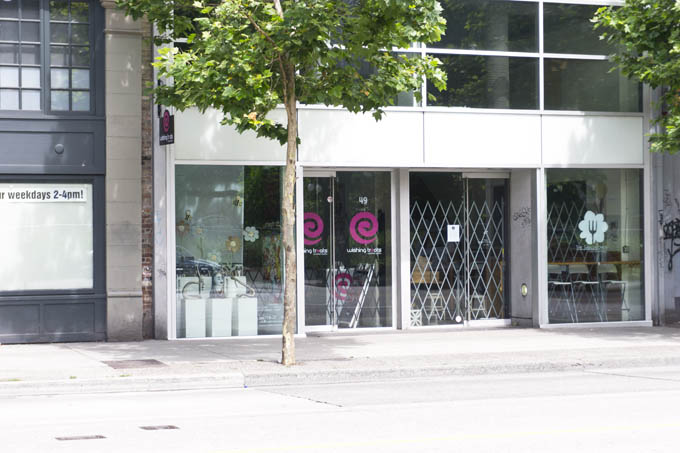 Wishing Treats is a one-of-a-kind candy store specializing in handmade artisan candy made from caramel. Our North American understanding of caramel is a squishy, toffee-like candy. But in fact, in parts of South America and Europe, "caramelo" is the term for hard candy or "rock." At Wishing Treats, they are transforming caramel into bite-size, hard candy with customizable designs. Think special messages for birthdays, baby showers, and other celebrations.
During my visit, I met Wes Raley aka the candy maker who has over 10 years of experience in candy design. We had a look at how their candies are made. Just check out his impressive chopping skills in my real-time video below. He really can chop that fast!
We got to try a few sample candies when we were there. I was impressed with the light flavours of the rock candy which were not too sweet but still satisfying. The creative designs and logos also made these candies appealing.
Disclosure: Some of the links below are affiliate links.
Most recently, I saw that Wishing Treats had a Groupon deal (affiliate) where you can buy 4 x $6 bag of treats for $14 (affiliate). I bought the voucher and picked up a few bags for myself and for gifting. They had one which said "Thank You" which I thought would be nice for son's teachers. If you can't decide on a flavour, they also have mixes like the Fruity Mix which has Banana, Blueberry, Lemon, Raspberry, Strawberry, Tutti-Fruity, and Watermelon.
If you want to save even more money on your Groupon purchases, I would recommend signing up for an Ebates.ca (affiliate) account where you earn cashback on purchases. I typically earn about 6% cashback on my Groupon purchases just by clicking through to Groupon via Ebates.ca (affiliate). You can either get cash back or Amazon gift cards.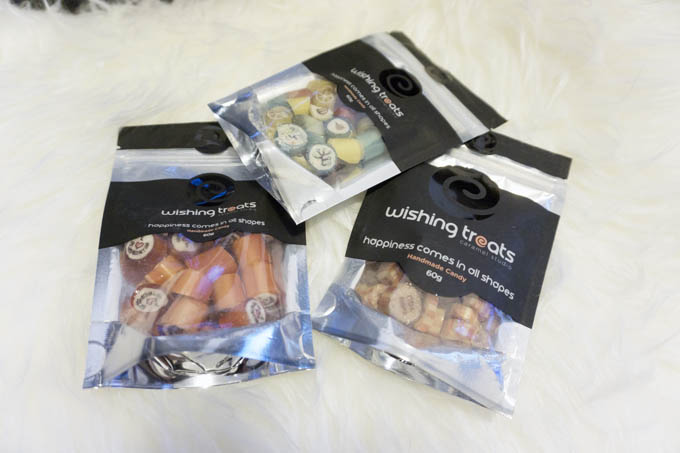 Overall Impression
I really enjoyed seeing the candy making process at Wishing Treats. Watching it in person made me appreciate it as an art form. I'd recommend giving Wishing Treats a try. Their treats are lightly flavoured but the flavour is still recognizable.
Wishing Treats
Address: 49 West Hastings Street, Vancouver, BC
Website: www.wishingtreats.com/‎