It's no secret that L'Abbatoir has quite a reputation of being one of the best restaurants in our city. In 2016, they were ranked #13 in a list of Canada 100's Best Restaurants. Offering French influenced West Coast fare, L'Abbatoir is a popular place to enjoy cocktails, dinner and brunch. This holiday season, they are offering lunch service from 11:30 am – 2:30 pm on December 7 – 9, 14 – 16 and 21 – 23 only. On a snowy day yesterday, I decided to try out the special lunch offerings of this highly regarded Gastown restaurant. It was also my first visit ever to L'Abbatoir.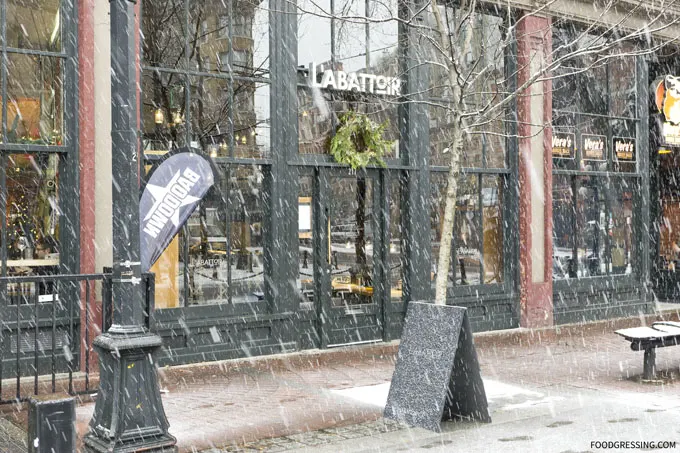 Charming & Elegant Interior
There's quite a bit of history to the building in which L'Abbatoir is located. It was built in the 19th century and is the site of Vancouver's first jail. The building was also buttressed to the city's main butchery and meat packing district so the name "L'Abattoir," which means 'slaughterhouse' in French, pays tribute to its past. The building is refurbished brick and beam featuring classic French tile work, industrial fixtures, natural wood, and glass and steel finishes. It's gorgeous, charming and elegant to say the least.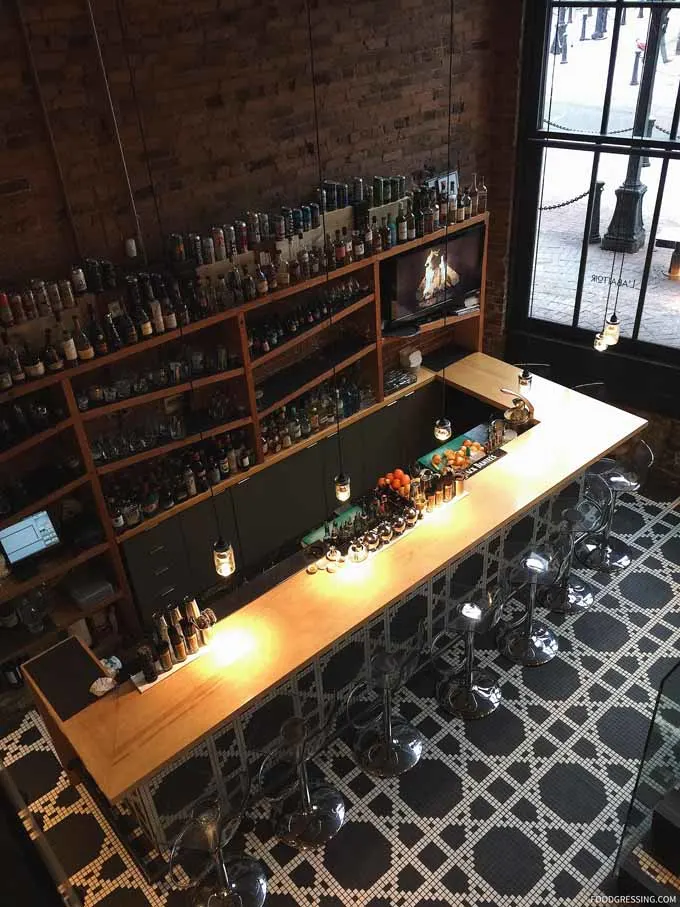 The ground level of the restaurant has the bar and the upper floor is the main sit-down dining area. There is also a private dining facility across the back alleyway. You can see that area if you sit in the far back of the upper dining room (like I did).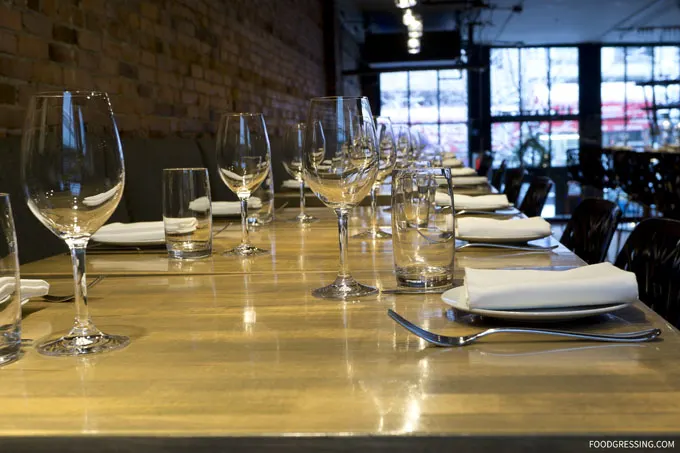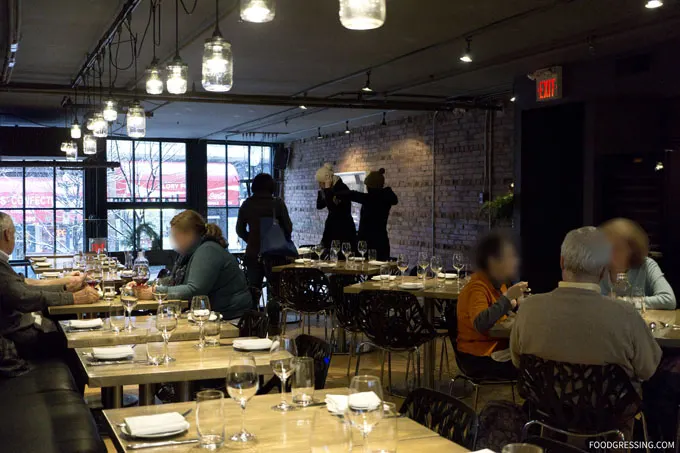 What We Tried
For lunch, my husband and I had the following:
Bread and butter ($3.50)
Risotto alla Milanese with steamed mussels ($15)
Blanquette de Veau ($25)
Baked pasta filled with confit duck ($24)
To start, we had an order of bread and butter. These were not complimentary and were noted on the menu. There wasn't anything special about the bread or butter; it's as average as ones that are offered complimentary elsewhere. At Bau Haus, a nearby Gastown fine dining restaurant, they offered two types of table butter during my visit: smoked paprika and sea salt butter. And there was no extra charge with the bread and butter at Bau Haus.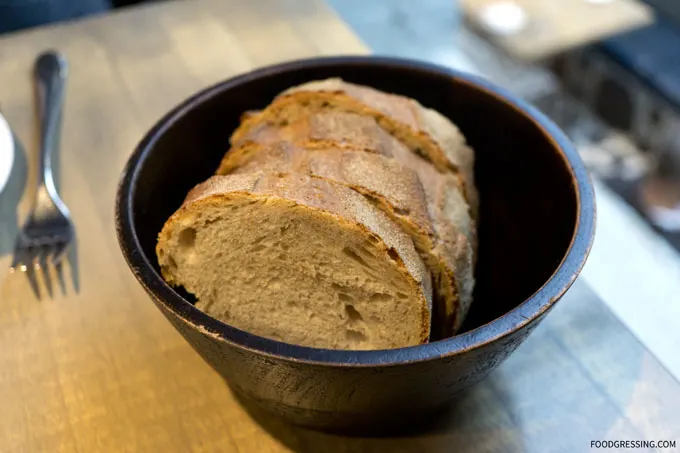 Our appetizier was the Risotto alla Milanese with steamed mussels. The mussels were tender and had just the right amount of chewiness. However, the risotto was a bit uncooked because the rice was on the harder side and a bit crunchy. Also, I thought that the risotto could be hotter – it just seemed just barely warm. Still an edible dish with good flavours but less than perfect risotto texture.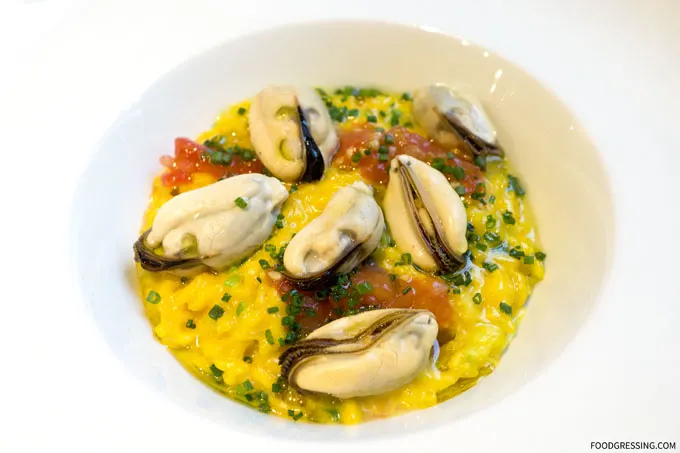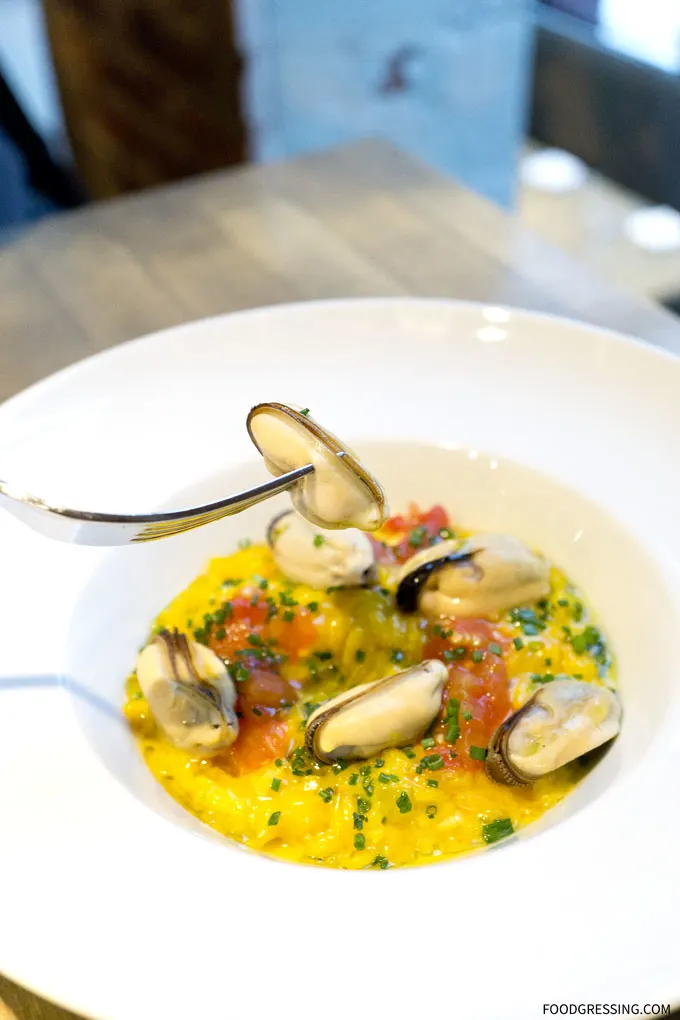 One of our mains was the baked pasta filled with confit duck with béchamel sauce, chanterelle mushrooms, and Grana Padano. It was a tasty, savoury dish with a fun and interesting presentation. The stuffed pasta was easy to cut into but still had a nice chewy texture. The confit duck inside the pasta had a pleasing flavour and tender, silky texture.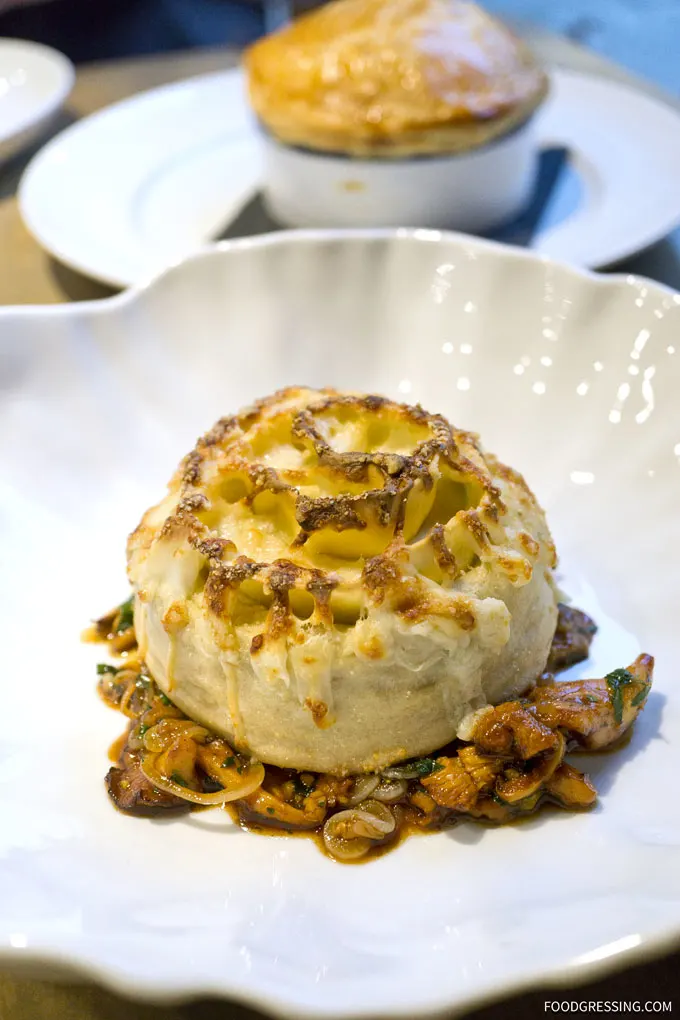 Our other entree was the Blanquette de Veau which was pot pie with white veal stew. The stew was hearty and tasty, but overall it seemed like the kind of dish that you can get at a pub elsewhere. As a dish offered at a highly acclaimed restaurant and at the price of $25, it was a bit disappointing. There just wasn't much of a wow factor to it at all.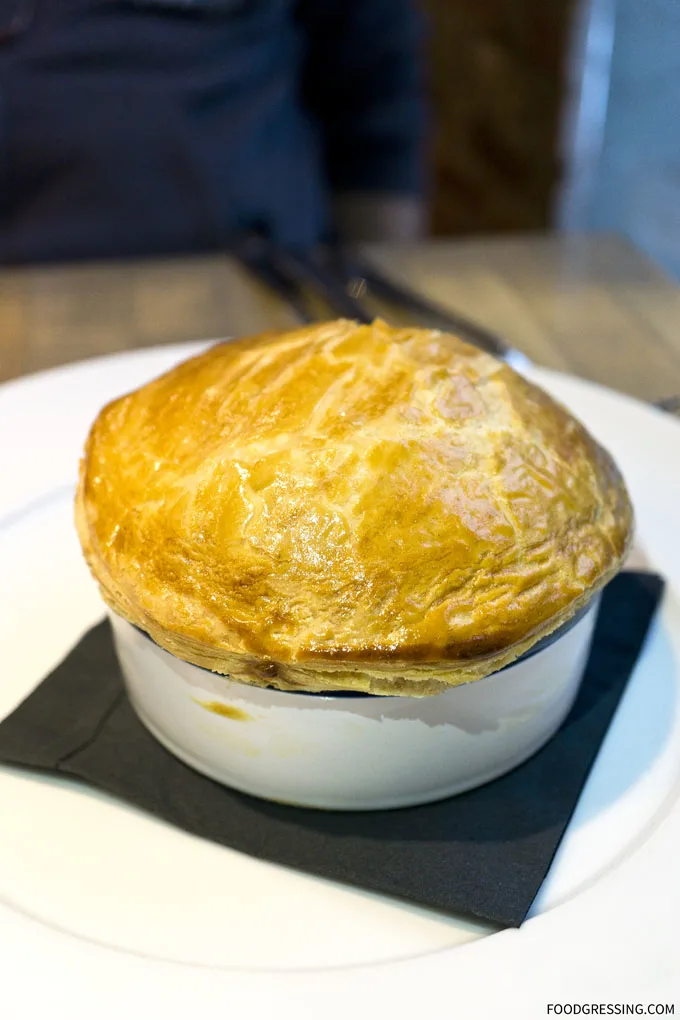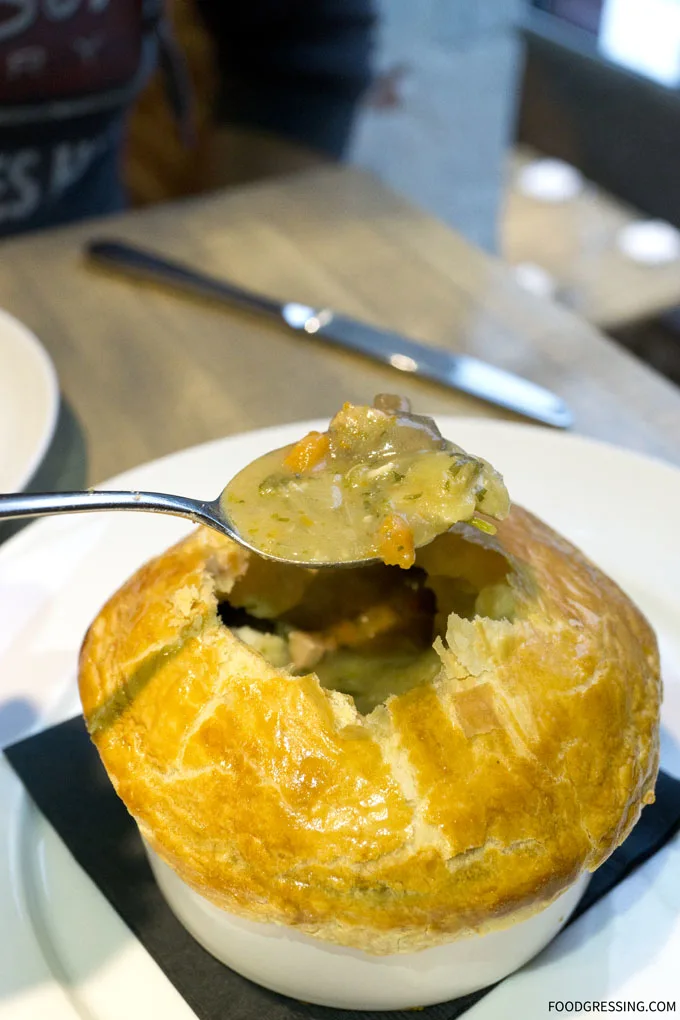 Service
I thought that our server at L'Abbatoir was exceptional. She checked on us in a timely manner and even wished us a delightful meal when we got our entrees.
Overall Impression of the Winter Lunch at L'Abbatoir
I have to admit that my lunch experience at L'Abbatoir wasn't as stellar as I had been hoping. The only memorable dish I have to say would be the baked pasta filled with confit duck. I just thought that the risotto and white veal stew pot pie were really too average to be truly exemplify the talents of the chefs at L'Abbatoir. I wish I could recommend this lunch service but I feel that you can just similar items elsewhere without paying such a premium. Our bill was $70 before tip which was a lot for what we received in my opinion. Rating: 3.5/5