Bau Haus has been a much buzzed about restaurant since it opened last fall in the trendy Gastown district. Serving upscale German fare, Bau Haus is famous for its Hollywood connection – that is, the owner is film director Uwe Boll. Boll brought in world-renowned Michelin-starred chef Stefan Hartmann on board to share his passion for German fine cuisine in Vancouver.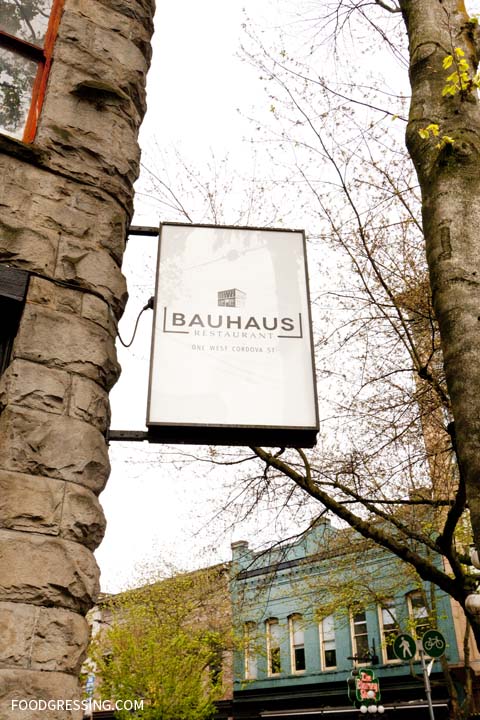 TravelZoo Deal
Fine dining, obviously, comes at higher price. Fortunately, Travel Zoo offered a deal for Bau Haus which I happily snapped up. The deal was $39 for a lunch for two including two appetizers and two entrees. Lunch appetizers are regularly $12-$14 while mains are $18 – $24.
I made a reservation for a late lunch two days before the deal expired. My husband and I set out to try Bau Haus with high expectations for the dining experience.
Modern, Warm, Inviting
As soon as I set foot inside Bau Haus, I was immediately drawn to chic and modern interior. The high ceilings and the large windows letting in lots of natural light created a warm and inviting atmosphere. On the wall is an art piece that literally says "Art." I must say that I am sorry to not have used the washrooms because apparently there is some cool graffiti there.
We were guided to our table of two near the windows. On our table was a knife placed diagonally on a wooden tray. We found out later throughout the meal that the tray was meant to hold used cutlery.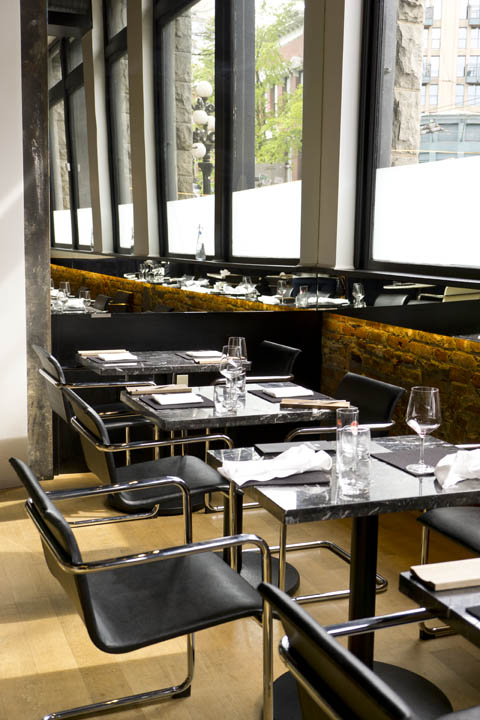 I had noted in my reservation that I had a Travelzoo to minimize any potential awkwardness. The server seemed indifferent. I overheard other tables it seemed like a lot of other diners were redeeming the deal that day too.
What We Tried
To start, we had sourdough bread with smoked paprika and sea salt butter. The smoked paprika with the butter added a nice smoky flavour to the butter.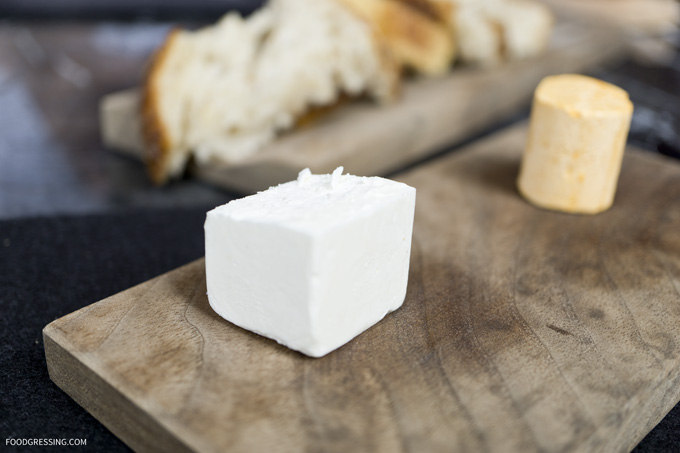 The schnitzel ($22) felt light, airy and crunchy as it should be. It was not greasy or heavy at all. It came with seared potato that had a smoky flavour and a cranberry marmalade that offered a contrasting sweet taste. The salad had a sweet and sour tasting dressing.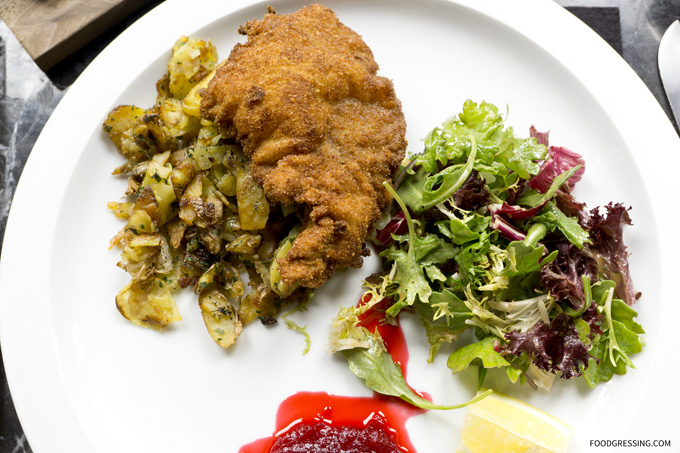 Last but not least was the dessert. We paid extra for these as they were not included in the voucher. We had the quark cheesecake ($8) which was a deconstructed cheesecake with graham crumble and berries. The cheesecake portion was very melt-in-your-mouth delicious. I loved the play on textures with the cream and the crunchy graham pieces. The berries added some fruity fun into the dessert.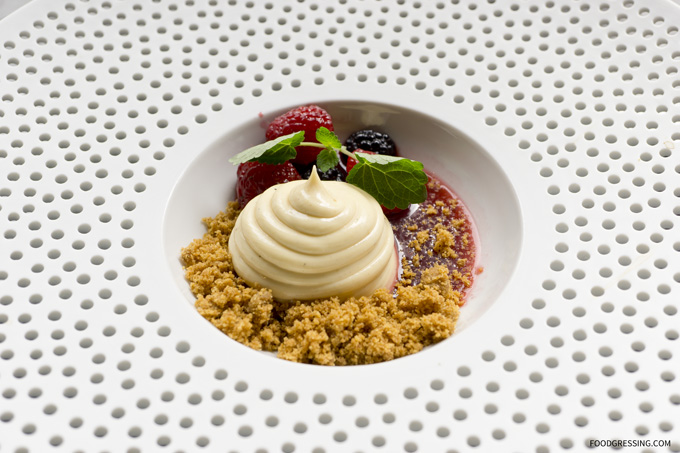 The daily sorbet ($8) was strawberry-flavoured mixed with blackberries and raspberries. It was a refreshing dessert but not very memorable. I found the quark cheesecake to be much more interesting with its play on textures.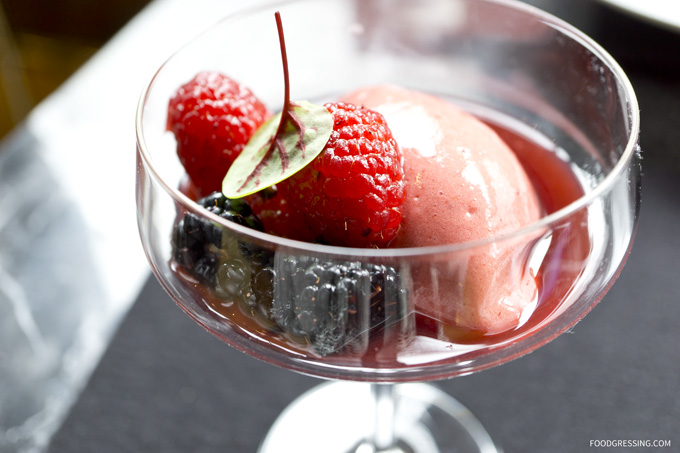 Service
The service was good but I think the timing could have been improved. I felt like I waited a bit longer than expected between the courses. The server did keep our water glasses full.
Overall Impression of Bau Haus
All in all, I enjoyed the modern, upscale yet unpretentious atmosphere of Bau Haus. Food was overall delicious, portions were reasonable and I felt generally satisfied. The sorbet as a dessert option seemed a bit too average for me. I think they can do better on that one. Rating: 4/5
Website: bauhaus-restaurant.com