Newly opened Westcoast Darts Cafe is a one-of-a-kind cafe offering Asian-inspired desserts and a place to play darts. Located at 3608 Kingsway in the Collingwood area, Westcoast Darts Cafe officially opened at the end of November. Their concept of being part-cafe and part-darts entertainment joint was intriguing. They have various dartboards, some of which can be seen on one hattrick. It's a great place to relax and be entertained at the same time. I recently attended a media tasting where I sampled some of their innovative desserts and learned more about their passion for the game of darts.
Disclosure: All food and drinks were complimentary. Opinions are my own.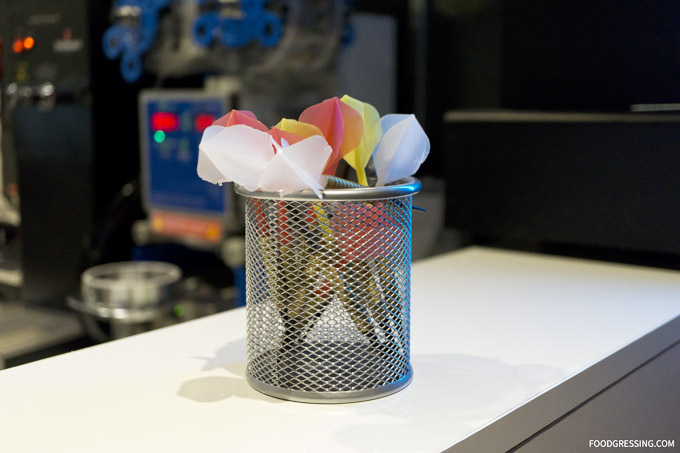 Westcoast Darts Cafe Menu
On the menu are a variety of Asian-influenced desserts including crepes, crème brûlée, chocolate spheres, honey toast, cakes and a large beverage selection of bubble teas, milk teas and slushes.
Dartslive
At Westcoast Darts Cafe, the dart machines are connected to the Dartslive network. Dartslive enables players to compete against each other interactively whether it is a neighbouring dart machine inside the same cafe or somewhere else in the world. Serious players may be interested to know that the cafe also hosts dart tournaments.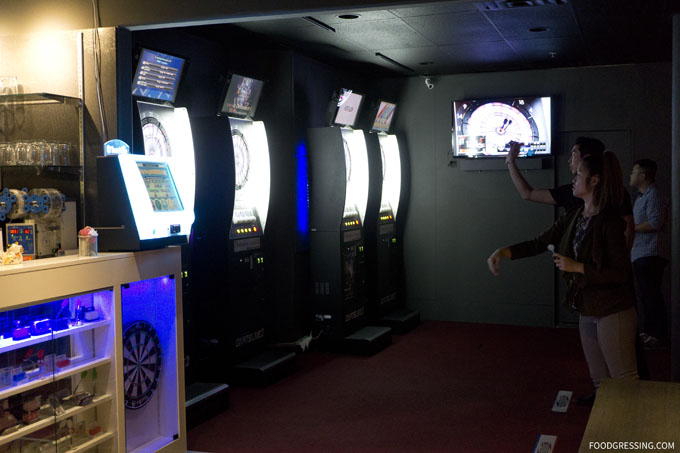 Darts Decor
The theme of the cafe's interior design is certainly dart-focused. In fact, there are many darts-related products for sale. As a darts novice, I have never seen quite a display of darts in my life. The darts entertainment area and dining area are separated from each other.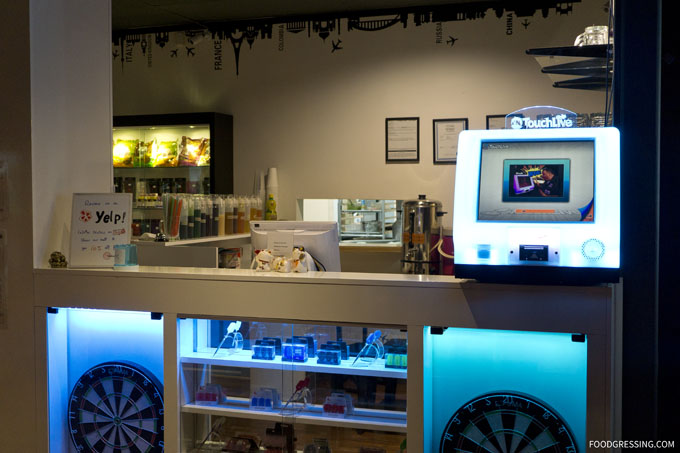 What We Tried
At the time of our visit, the prices were not finalized so we were asked to not report the item prices. Our tasting menu consisted of the following:
Strawberry cheese cap with matcha milk tea
Crème brûlée (5 flavours)
Crystal Sunrise
Matcha and espresso flavoured mochi
Mango sago
Coconut sago with choice of toppings
The strawberry cheese cap with matcha milk tea was the first item we tried and unfortunately my least favourite of the evening. However, it does have some potential. This dessert consisted of chilled matcha milk tea topped with a layer strawberry-flavoured cheesecake. My issue was that the first sip was really intense and rich from the cheesecake. It wasn't untill after a few sips that I got into the tea layer to balance out the heavy cheesecake taste. The manager was very receptive towards our feedback and let us know that the drink is normally served in a taller, skinner vessel. I believe this would help minimize the strong taste from the cheesecake in the initial sip.
Westcoast Darts Cafe offers many crème brûlée flavours, which is something you don't see very often. We sampled the original, chrysanthemum, black sesame, lavender, and London Fog flavours. For crème brûlée purists, I don't think you will find the cafe's versions quite satisfying. The top layers weren't quite as caramelized and hard such as to yield a satisfying crack when breaking your spoon through them. However, I did enjoy the silky, smooth, custard bottom layers which had good flavour. The mint and strawberries were a nice touch for topping. My favourite crème brûlée flavours were the lavender and London Fog. The chrysanthemum was the lightest and the least interesting to me.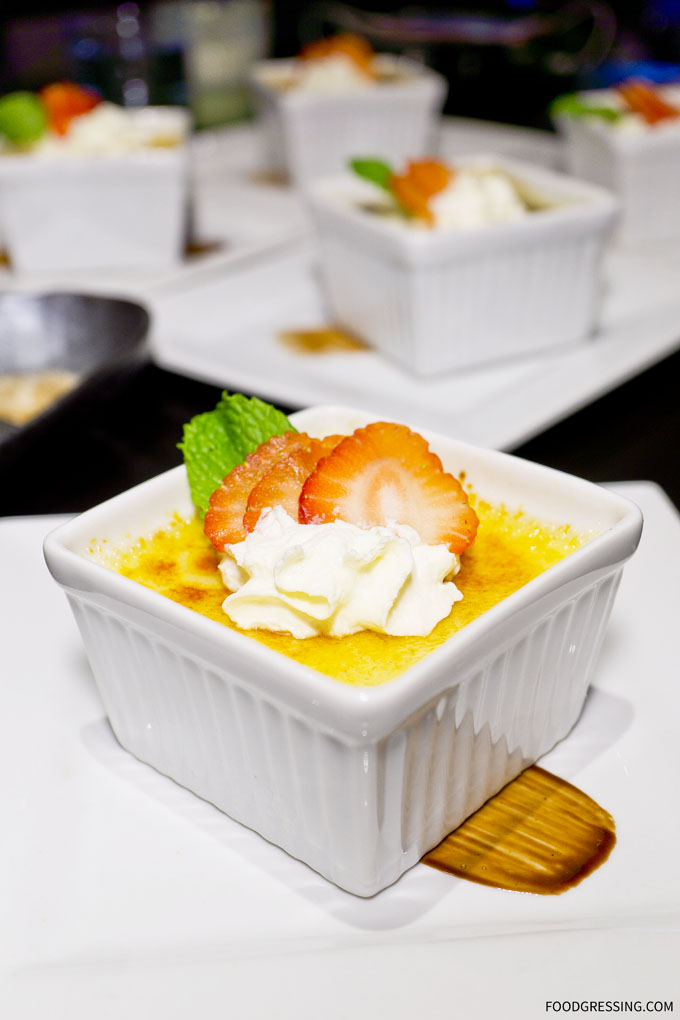 The Crystal Sunrise is a one-of-a-kind offering by Westcoast Darts Cafe that is inspired by dim sum. It consists of fruit (either mango, strawberry or kiwi) wrapped in translucent, gelatinous skin. The topping for this are cola flavoured pop rocks.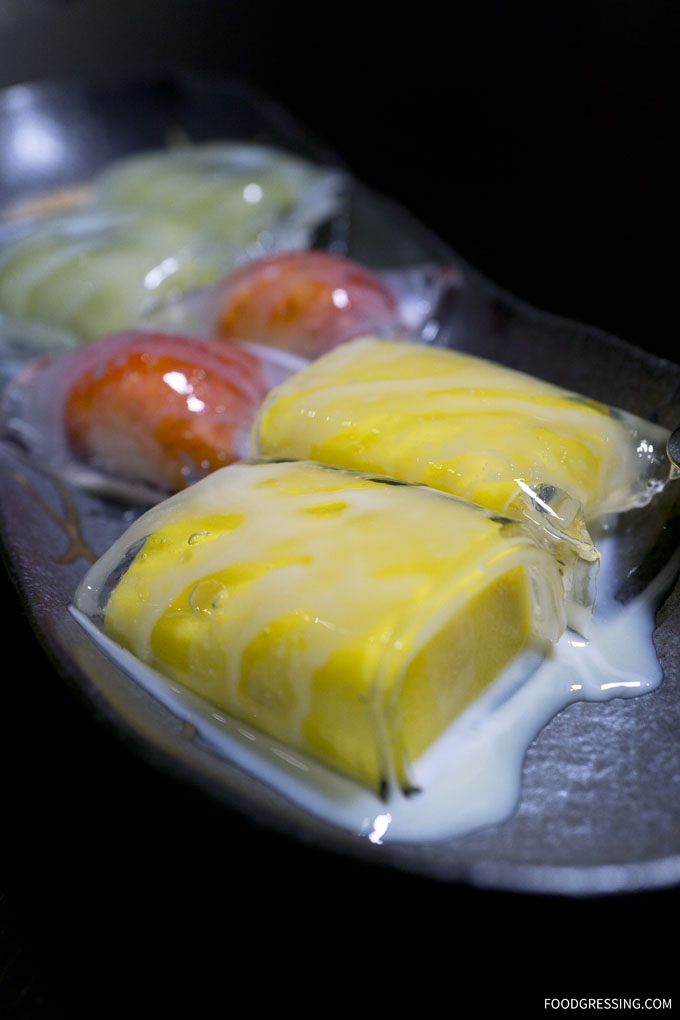 The skin was rather delicate as it started to unravel when we tried to scoop it up. However, the skin was delicious! A slippery, luscious wrap that is kind of addictive in my opinion.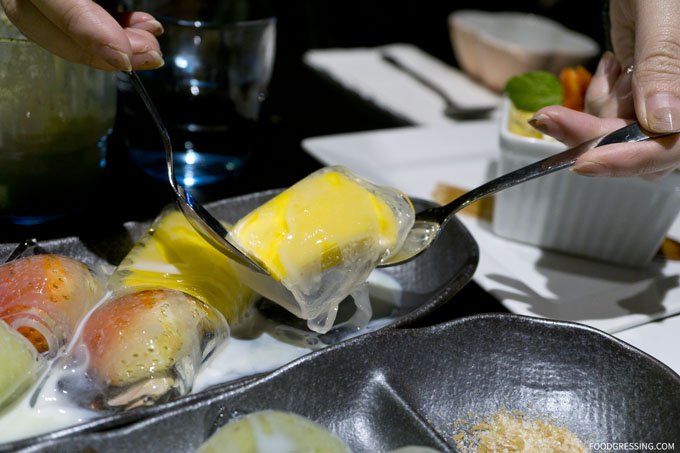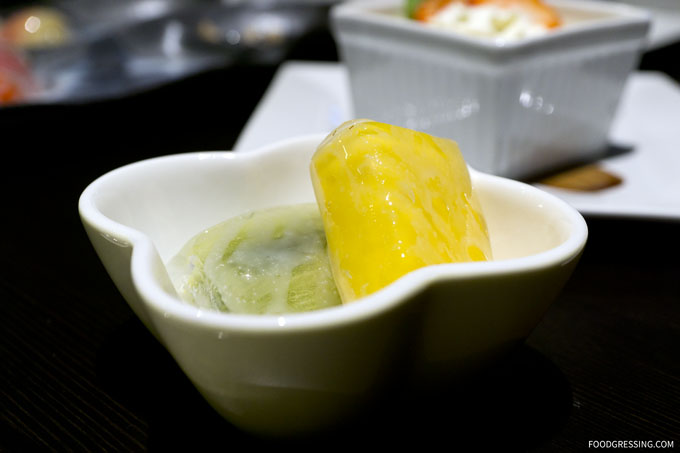 The matcha and espresso flavoured mochi were very cute in presentation and also fun to eat. The rose-shaped mochi had a nice soft but appropriately chewy texture. Matcha and espresso flavours were very distinguishable. Dipping sauces (matcha, pistacchio, and espresso) were available but the mochi were good and sweet enough on their own.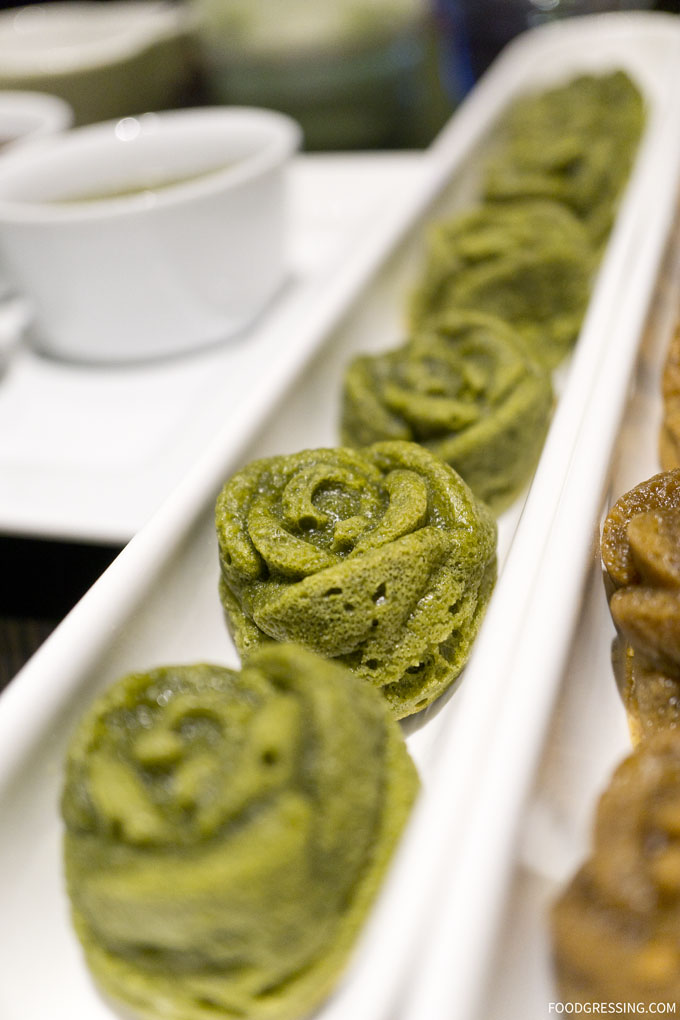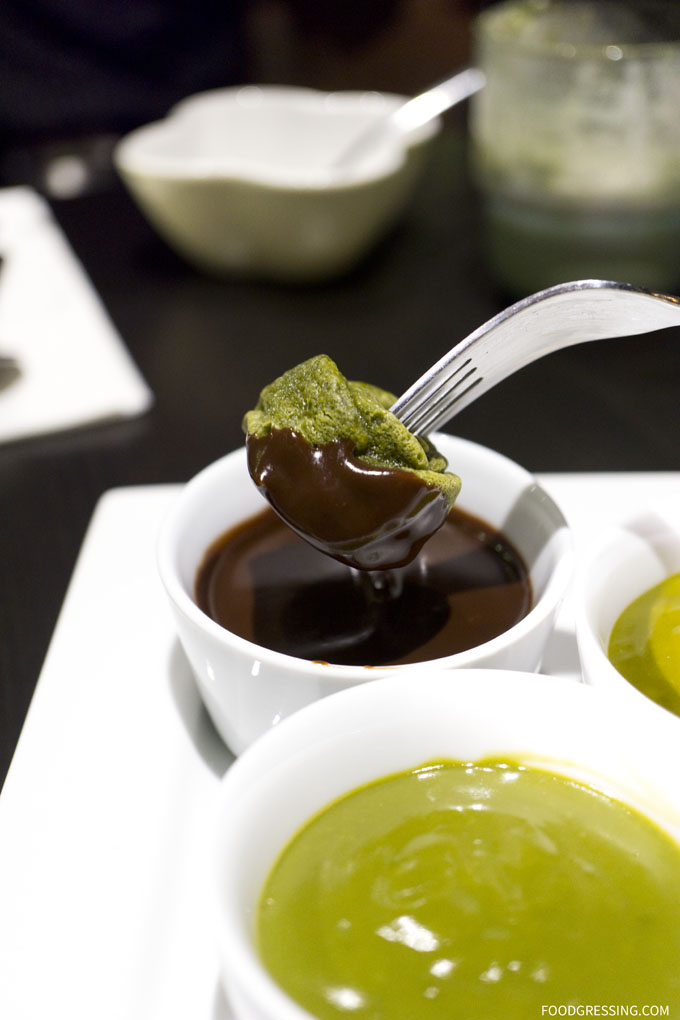 The mango sago with pomelo was very refreshing and enjoyable. Good flavour and not too sweet. The pudding texture had a reasonable thickness as it was not too watery or thin. I would recommend this.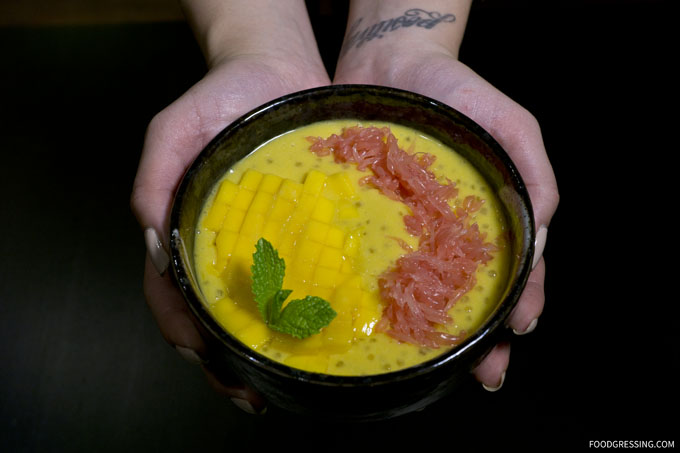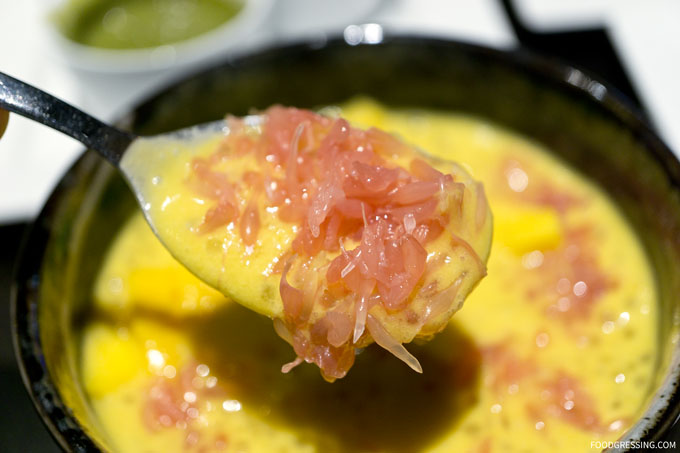 The last dessert that we tasted was an impressive one: build your own coconut sago with choice of toppings. The coconut sago can be either hot or cold and choice of toppings include red beans, mango, lychee, matcha mochi, taro mochi, black rice, and durian. These are all the toppings that were available at the time. On a regular visit, there is a minimum of two toppings. I love this DIY dessert option that allows you to customize it to your liking. All the toppings seemed to be of good quality.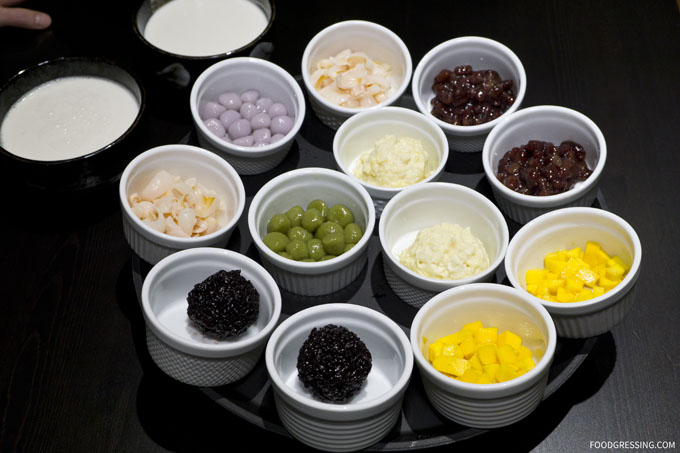 Overall Impression
Westcoast Darts Cafe offers some rather innovative and unique desserts compared to what already exists in Vancouver. I think that the dessert portion of the cafe is worth a visit on its own but you can most certainly have some fun with a game of darts as well. The Crystal Sunrise, matcha and espresso mochi, mango sago and coconut sago were most memorable to me. Management seems very open to feedback and their menu seems to constantly being tweaked. Best to check their social media to see what is current. Rating: 4/5
Website: www.facebook.com/WCDcafe