For a truly remarkable dining experience in the Fraser Valley, Restaurant 62 is the place to go. Founded in 2004, Restaurant 62 in Abbotsford is known as a top restaurant for farm-to-table cuisine. Executive Chef Jeff Massey and Chef de Cuisine, Matthew Nichols co-own Restaurant 62 and their focus is to use fresh, local ingredients in their masterfully created dishes. The restaurant also has an impressive wine selection which has earned them a Wine Spectator's Award for Excellence every year for the last ten years. I was recently invited to try out Restaurant 62 where I embarked on a gastronomic adventure.
Disclosure: All food and drinks were complimentary. Opinions are my own.
Modern & Cozy
Restaurant 62 is located at #106-2001 McCallum Road and just about a block from the McCallum exit of Highway 1. The interior of Restaurant 62 is simple, modern and low-lit with a cozy ambiance. The walls feature artwork by local artists and the restaurant showcases different pieces from time to time.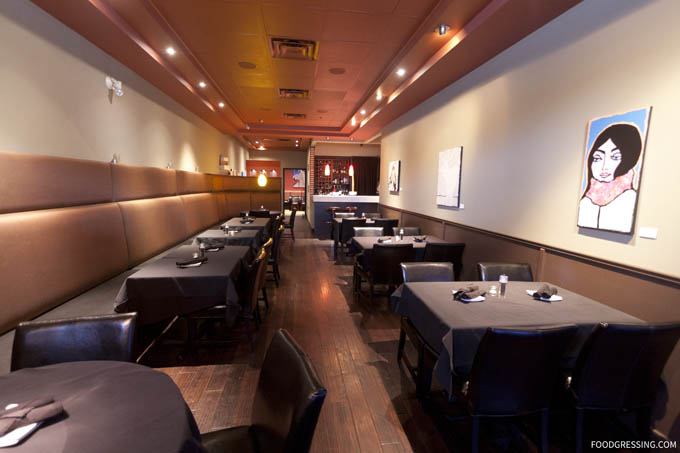 Restaurant 62 also features an open kitchen concept where customers can see the culinary team masterfully creating the dishes. It is a far cry from the self-service kiosk, on the run restaruants which are nice when you need something on the go, however it is nice to slow down a little sometimes.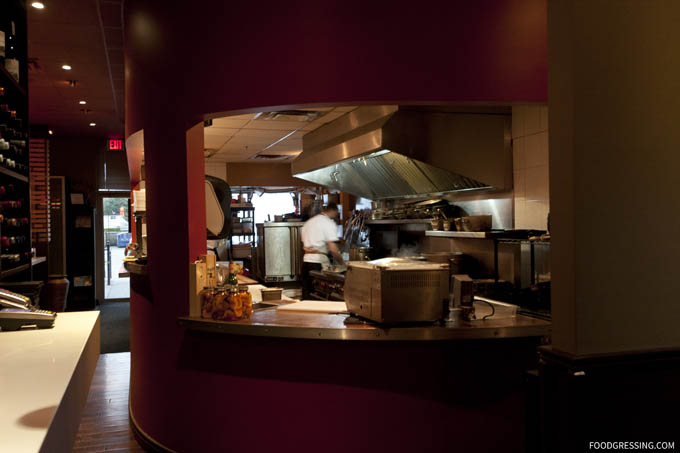 Restaurant 62 Menu
The restaurant is open weekdays at 11:30 am for lunch and Mondays-Saturdays at 5:00 pm for dinner service. Their menu offerings are certainly unique including Pine Crusted Venison, Popkum Rabbit, Honey Glazed Pork Belly, Mt. Lehman Goat Cheve Arancini and more.
What We Tried
Our menu tasting consisted of the following:
Chorizo stuffed squid ($14)
Foie gras torchon ($18)
Kabocha carbonara ($15)
Feature rack of lamb ($34)
London Fog dessert ($9)
To start, we had the chorizo stuffed squid with smoked tomato coulis, olives, yolk gel, and Great Northern beans. I was really impressed with how the chorizo and squid were presented together. The beans were cooked to tender and were absolutely delicious. It was overall a beautifully crafted dish with smoky and salty flavours.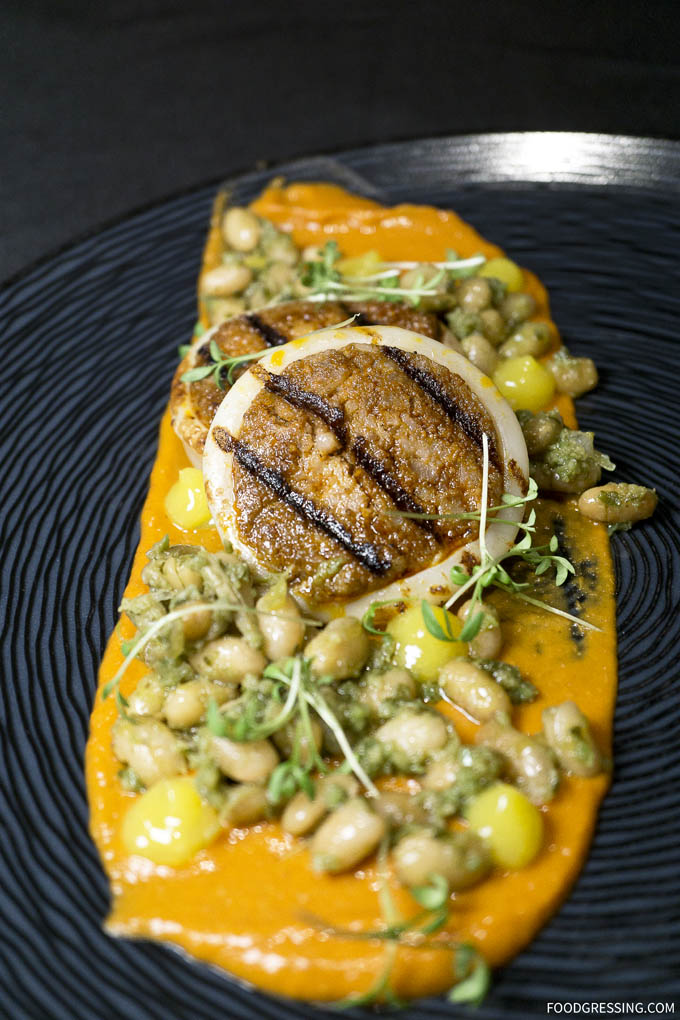 Next was a French delicacy with a local twist: whiskey and cocoa scented foie gras torchon with smoked Hatzic Island chestnuts and 2 month fermented Concord grapes, served with a side of brioche. The foie gras torchon was utter melt-in-your-mouth goodness: rich, creamy and wonderfully buttery. I quite enjoyed it with the nutty flavours of the chestnuts and sweetness from the grapes.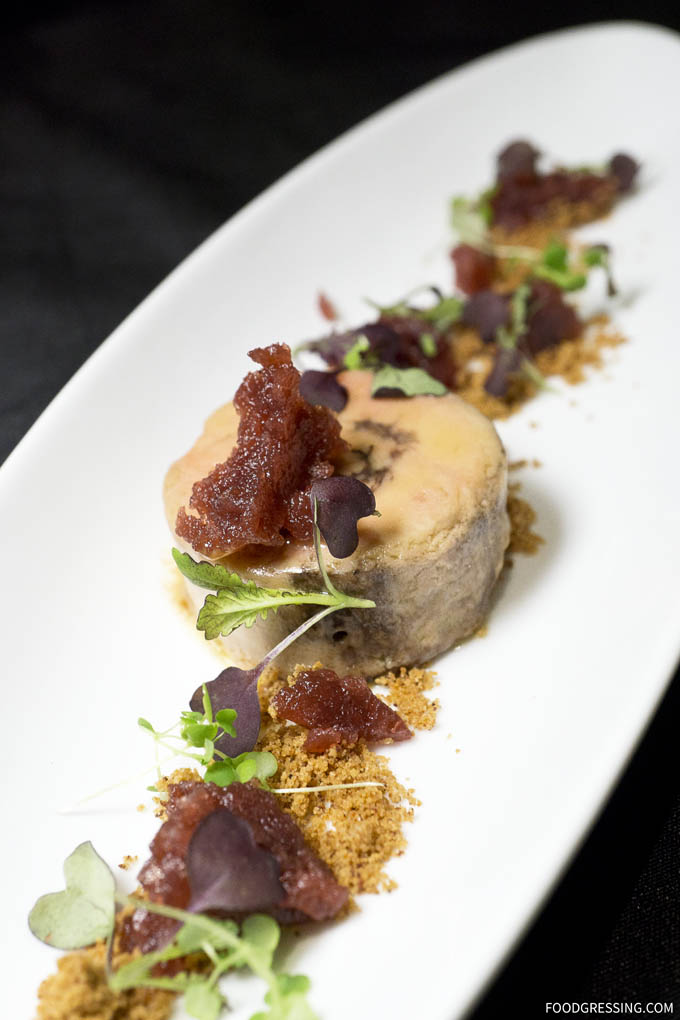 Moving onto mains, the kabocha caarbonara featuring house made gnocchi, sage, guanciale and kobocha squash puree is the kind of dish that you just can't get enough of. The squash puree was so good that I was scraping every last bit – no joke. The gnocchi was perfectly soft and fluffy and had the right amount of chewiness. I believe this is the best gnocchi dish that I have enjoyed ever.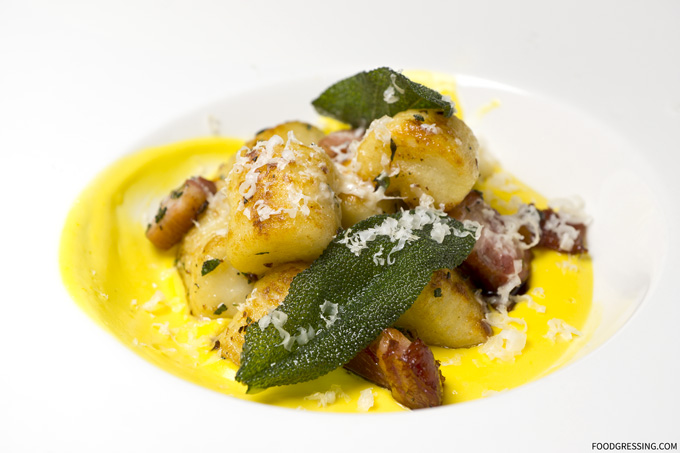 Another mouthwatering main was the feature Australian rack of lamb. Impressive in size, color and flavor, this dish was cooked perfectly medium rare.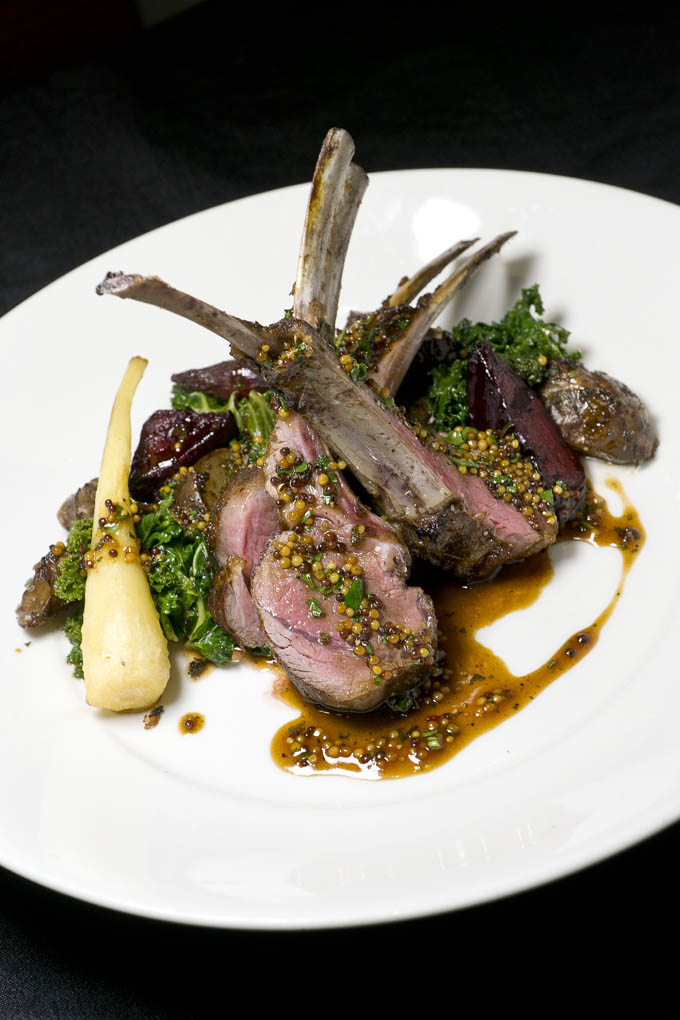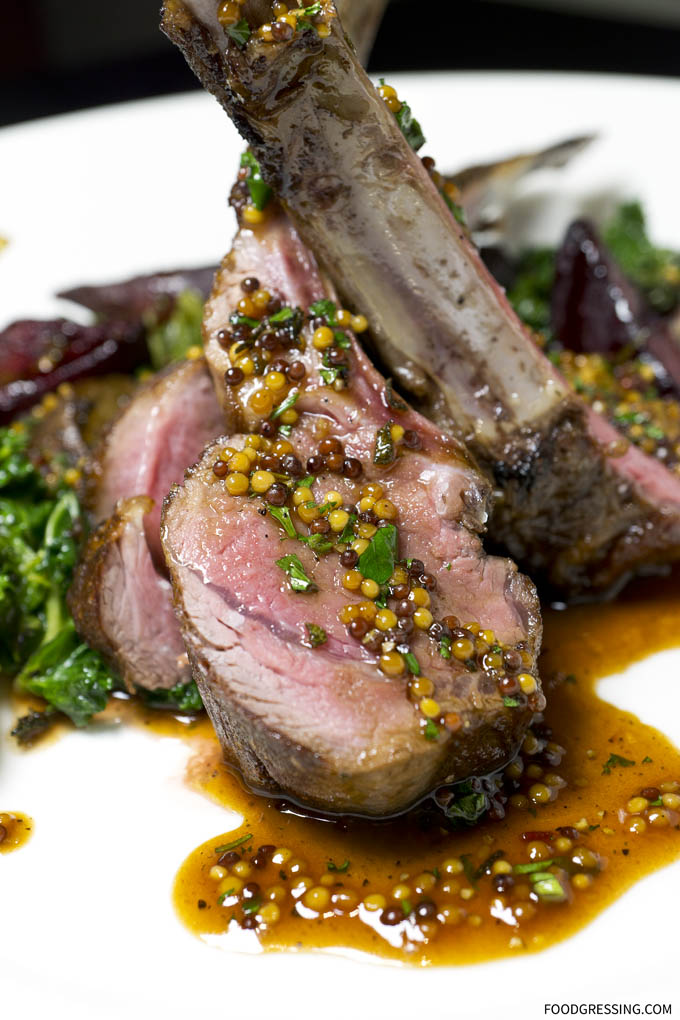 To finish off this fantastic meal, there was the London Fog dessert which was a texturally complex and fun dessert. On top was the thin and crispy bergamot scented tuile. Then there was a moist lemon sponge cake under a vanilla froth and Earl Grey mousse. A well-executed and sweet-tooth satisfying dessert with a perfect balance of Earl Grey and lemon flavours.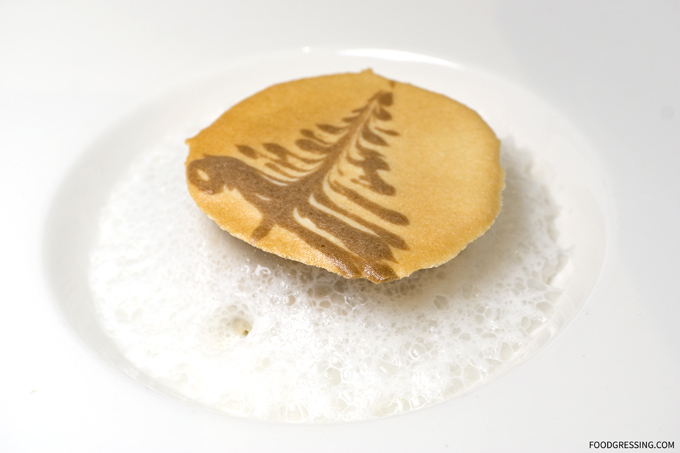 Overall Impression of Restaurant 62
I would have to say that Restaurant 62 is the kind of place that is worth the drive from Vancouver. They are truly a one-of-a-kind restaurant in Abbotsford in their offerings. I would love to revisit Restaurant 62 in the future and would recommend them to others. Rating: 5/5
Website: www.restaurant62.ca