Cafe Phin is a small, Vietnamese restaurant on Denman serving casual Vietnamese eats like banh mi and pho. In the West End, I have frequented Pho Central, Pho Goodness and Viet Sub so I wanted to try something new. I decided to order foodora delivery from Cafe Phin to see how their food compared to the other popular Vietnamese eateries in the West End.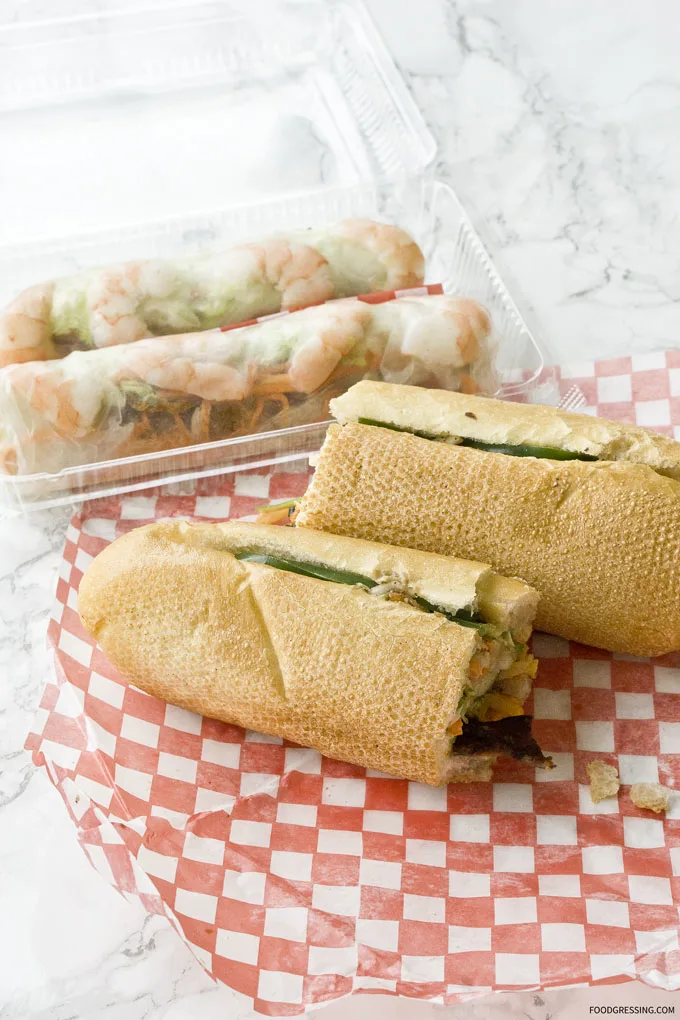 My foodora order consisted of a Five Spice Pork Belly Banh Mi ($6.49), Prawn Salad Roll ($6.49) and Lemongrass Chicken Banh Mi ($6.49). Even after accounting for delivery time, I thought the baguette for the sandwiches weren't particularly crispy on the outside. Both banh mi weren't all that flavourful with the Lemongrass chicken one being rather bland. The amount of meat in the sandwiches was less than expected and had mostly veggies.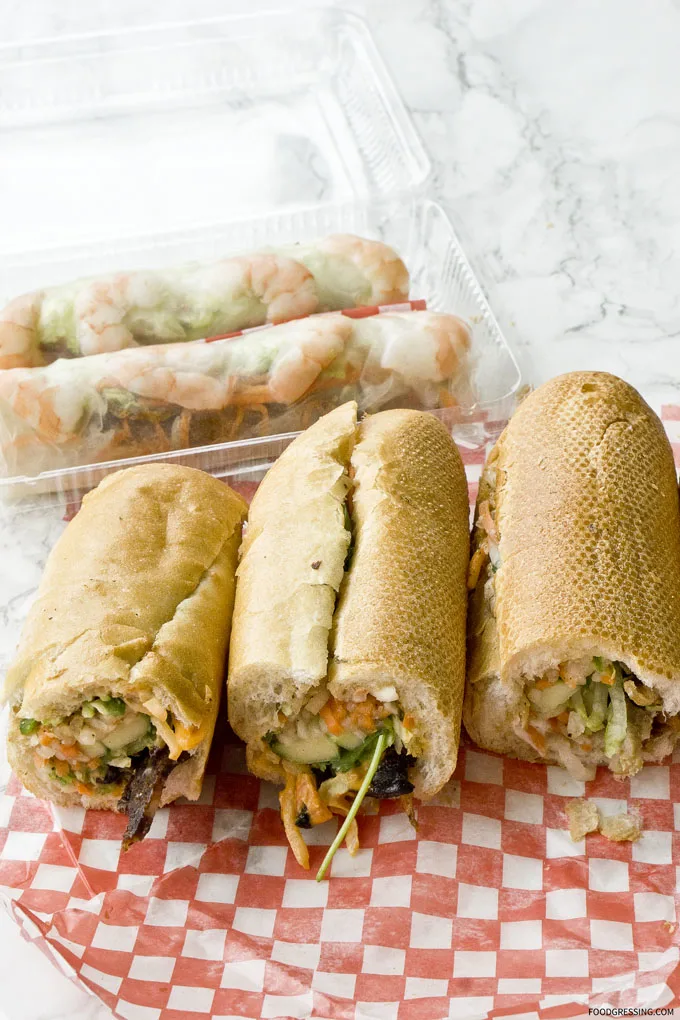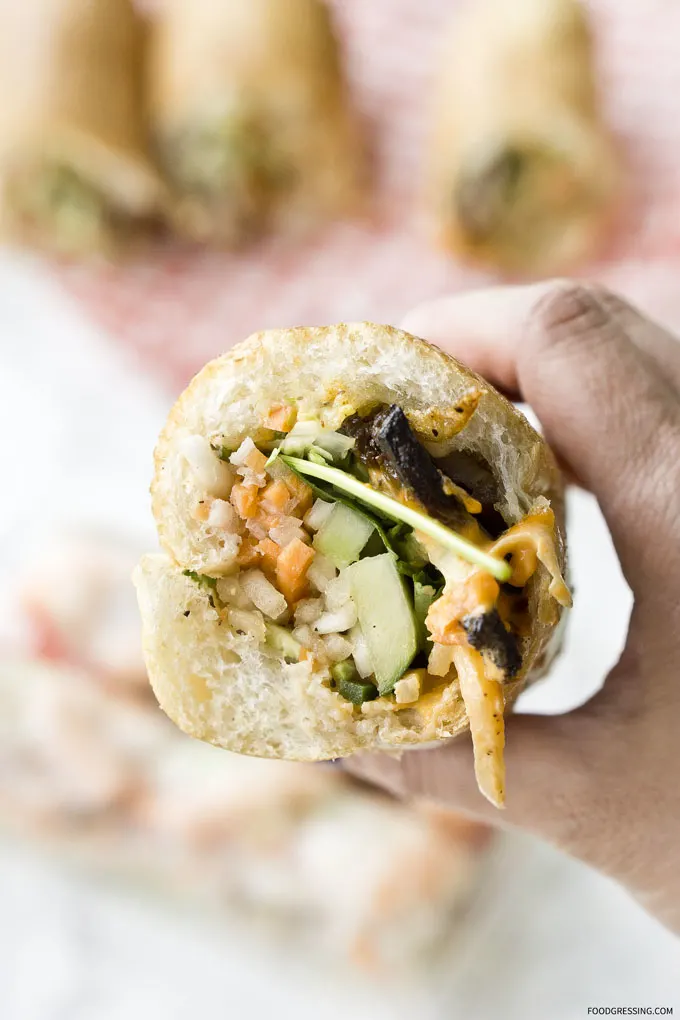 The Prawn Salad Roll was perhaps the best of the order. It was filled with lettuce, cucumber, cilantro, noodles and pickled veggies. I thought the proportion of prawns to everything things was reasonable. The rice paper wrapper was nicely delicate and chewy.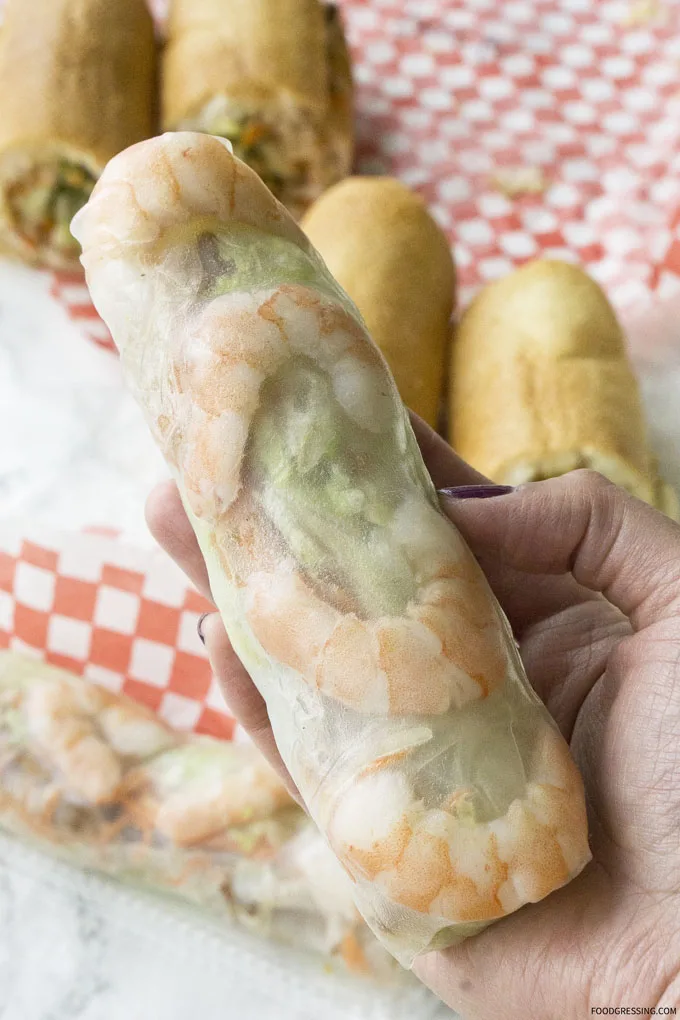 Overall Impression of Cafe Phin
Unfortunately, the food from Cafe Phin failed to impress me and did not entice me to order from them again. I'm sticking to my regulars in the West End like Pho Goodness and Pho Central on Davie. Rating: 2.5/5
GET $10 OFF YOUR FIRST ORDER
With my referral link, you can receive $10 off your first foodora order with a minimum order of $20. Using your mobile device, click here to receive the deal: https://bnc.lt/YR5e/QxdZHcjmXL. New customers only.
Cafe Phin
Address: 976 Denman Street, Vancouver, BC
Foodora Site: www.foodora.ca/restaurant/s9ih/cafe-phin-and-pho