Last week, I attended a media tour of the Strathcona neighbourhood to support the Strathcona Business Improvement Association initiative of making East Hastings one of the most walkable streets in Vancouver by 2021. The first stop on the tour was at the Strathcona Beer Company, a craft brewery which opened last year located in the heart of the Strathcona at East Hastings and Campbell.
Disclosure: All food and drinks in this review were complimentary. Opinions are my own.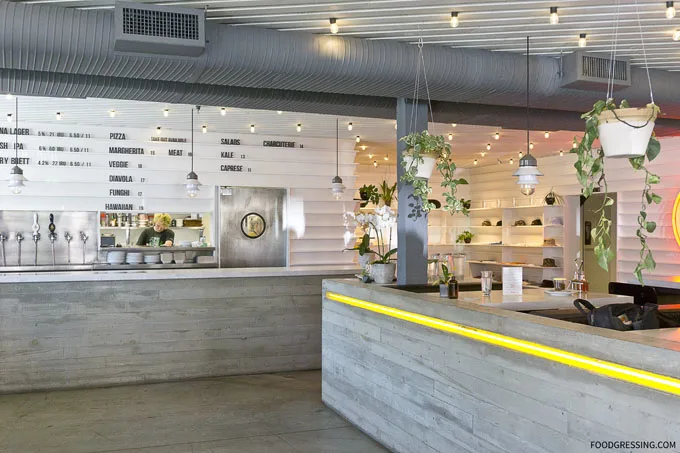 The brewery's space is an impressive 12,000 square feet with a 67 seat tasting room, gourmet pizza kitchen (led by Chef Alex Carswell, formerly of Pizzeria Barbarella), a merchandise shop, and a state of the art brewery. Their primary offerings are classic, international beer styles including a Premium Pilsner, Belgian Gold Ale, British IPA, Vienna Lager and several seasonal brews including a Saison, Dark Mild, and Lemon Radler. Like many independent businesses in the area, the Strathcona Beer Company has a strong sense of community. I quite liked the modern-industrial feel of the interior which was inviting and added to the vibrant atmosphere.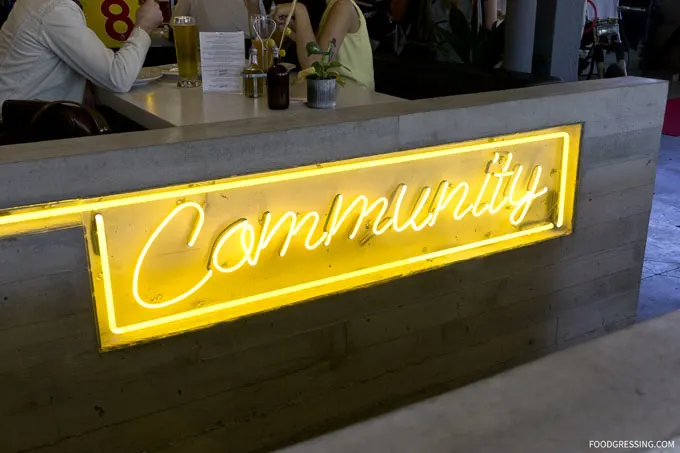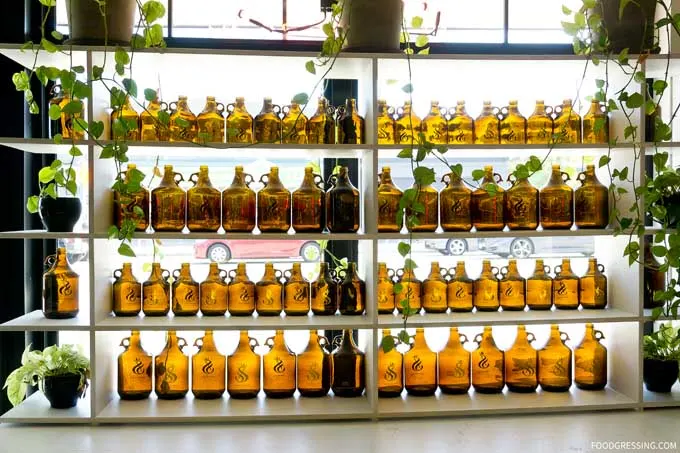 There I enjoyed the light effervescent Strathcona Beach Radler (4% IBU 15) which has a precise blend of lemon peel, fresh mandarin juice, and beer. The drink was enjoyable and had a tart, clean finish.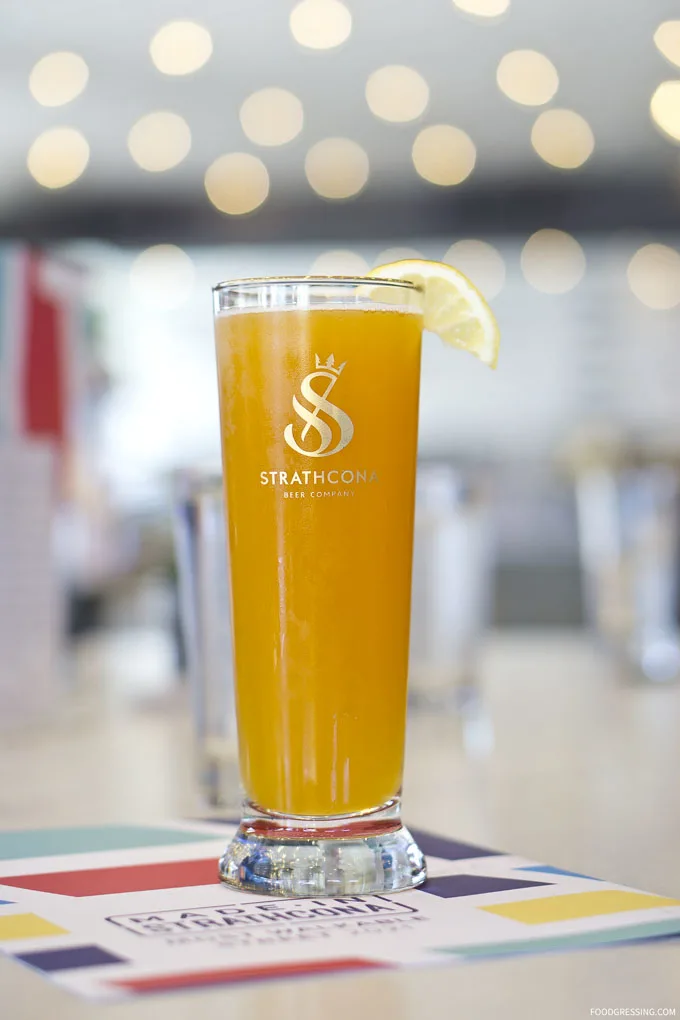 Also delicious was the Meat pizza (with tomato sauce, mozzarella, fior de latte, soppressata, capicola, pepperoni and padano). The crust was just perfectly crispy and the flavour of the pizza was meaty, saucy and overall really yummy and flavourful. It certainly didn't disappoint and I highly recommend it.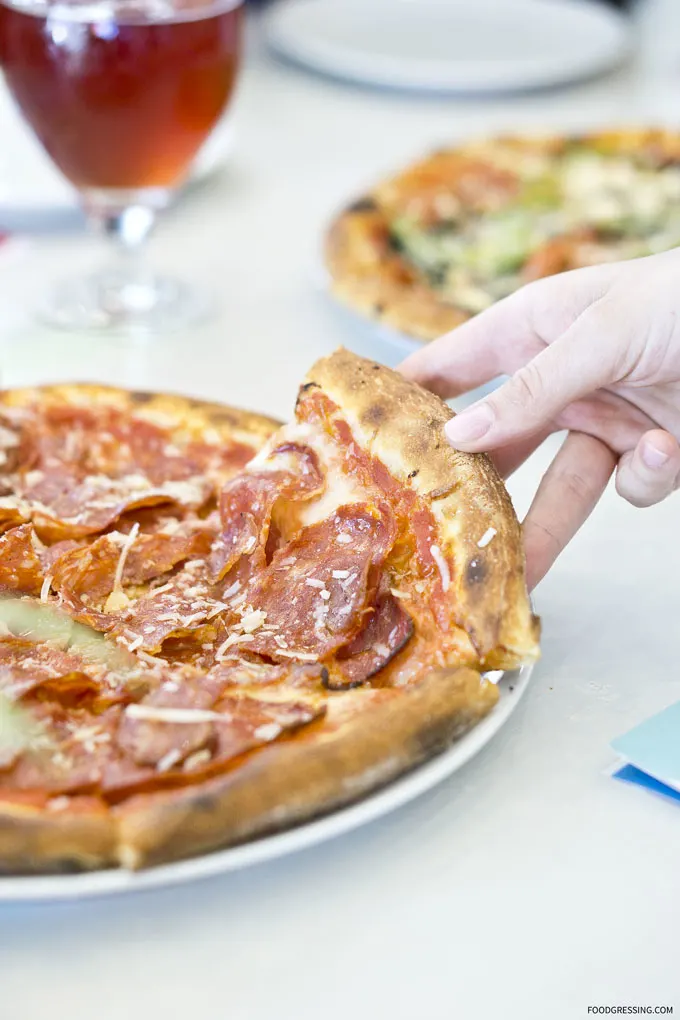 The second pizza that I tried was the Veggie (fior de latte, mushrooms, Kalamata olives, red onion, marinated artichoke, arugula, mozza). I preferred the meat pizza but this vegetarian one was also pretty good. It was nicely hot on arrival and was also flavourful.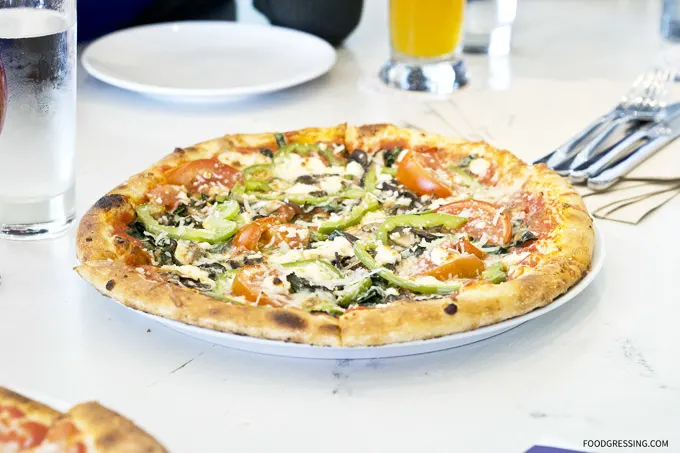 Overall Impression of Strathcona Beer Company
Strathcona Beer Company seems to be the perfect addition to the neighbourhood. I enjoyed the modern space, lively environment, delicious pizza and good beer. A great place to gather with friends and family over pizza and beer. Rating: 4/5
Website: www.strathconabeer.com/