There is a movement to help East Hastings make a return as a vibrant pedestrian neighbourhood. Led by the Strathcona Business Improvement Association (SBIA), the campaign is called "Most Walkable Street 2021" which aims to improve walkability on East Hastings by enhancing amenities, comfort, access, sociability and promoting local business. As part of the initiative, the SBIA has launched the WALK Strathcona Summer Series to showcase the amazing businesses, cafes, and restaurants the Strathcona neighbourhood has to offer. The summer series includes exclusive pop-up shops, a stellar Strathcona Street Party, and a sweet treasure map of the area and guided tours to inspire you to have fun and discover new and surprising things in Strathcona. Yesterday, I attended a media tour of the neighbourhood featuring the fourth and final WALK Pop-UP Shop that is being hosted by August Market & Kiki's Delivery.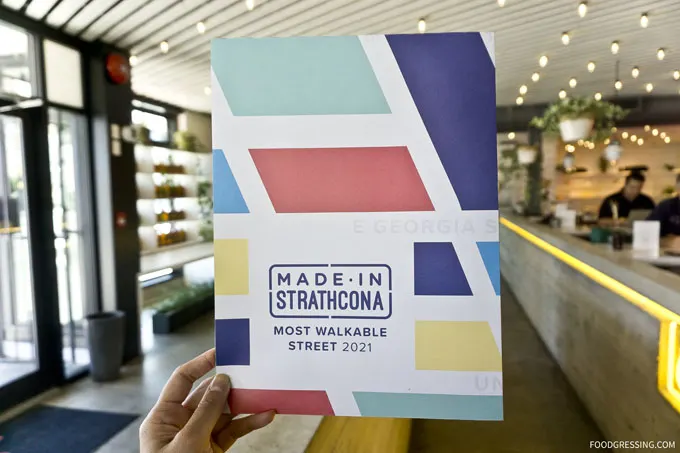 Strathcona Beer Company
The tour started out at the Strathcona Beer Company, a craft brewery located in the heart of the neighbourhood. Like many independent businesses in the area, the brewery has a strong sense of community.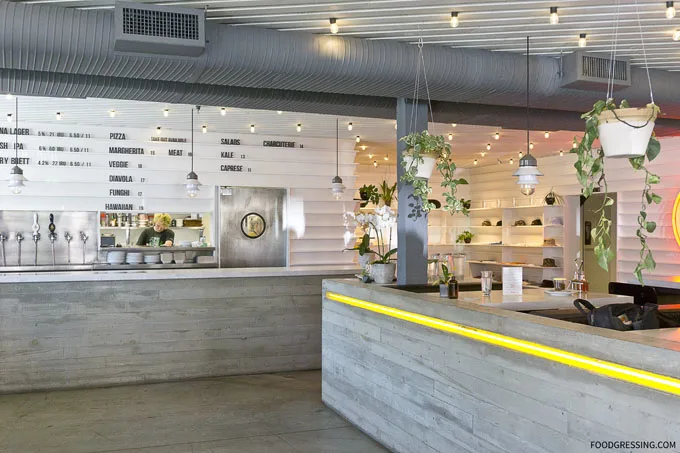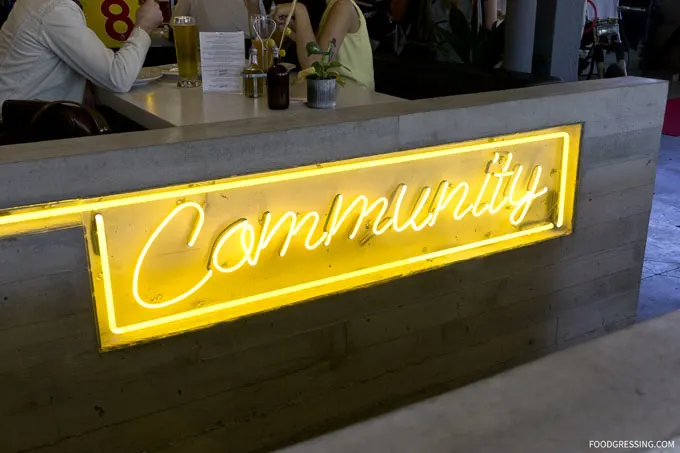 There I enjoyed the light effervescent Strathcona Beach Radler (4%) which has a precise blend of lemon peel, fresh mandarin juice, and beer.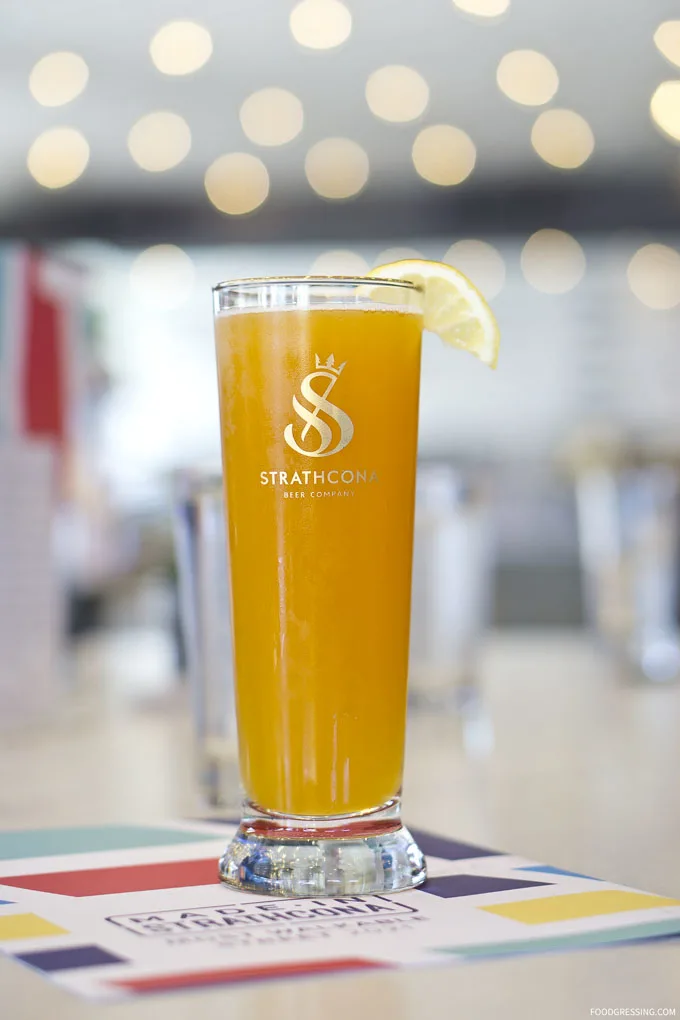 Also delicious was the Meat pizza (with tomato sauce, mozzarella, fior de latte, soppressata, capicola, pepperoni and padano). The crust was just perfectly crispy and the flavour of the pizza was meaty, saucy and overall really yummy and flavourful. I highly recommend it.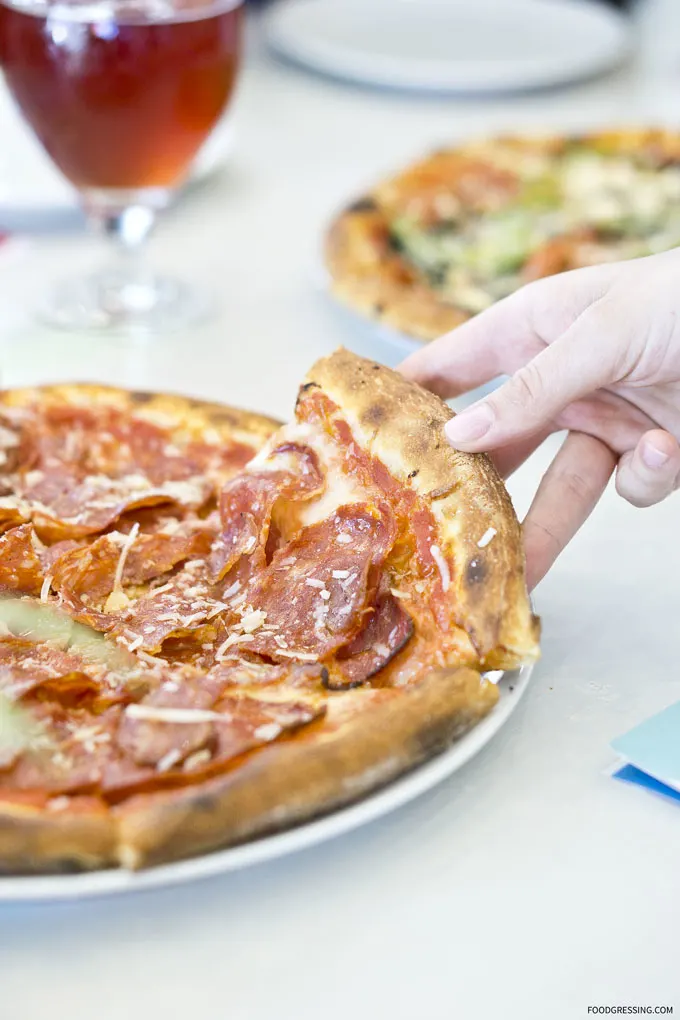 Strathcona Murales
After a delightful meal at Strathcona Beer company, we proceeded on a tour of the neighbourhood led by Johanna of the Strathcona BIA. The walkabout highlighted several murals created by local artists which are worthy of discovering. First was the Strathcona Map at 890 East Hastings which was created by artist Christina Peori in 2004. This map commemorates numerous landmarks and buildings in Strathcona, mostly North of Hastings Street.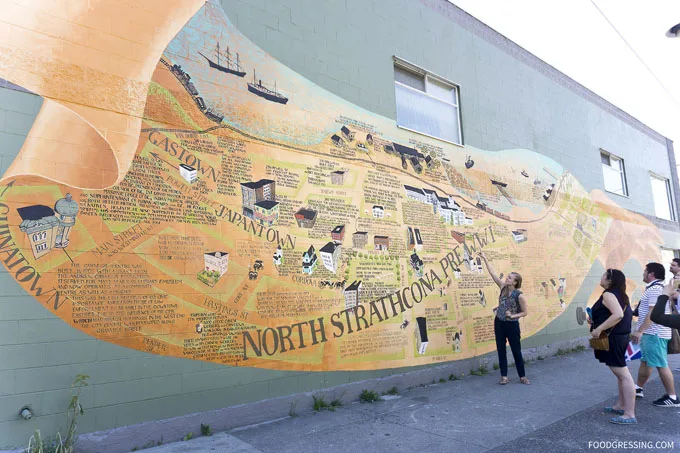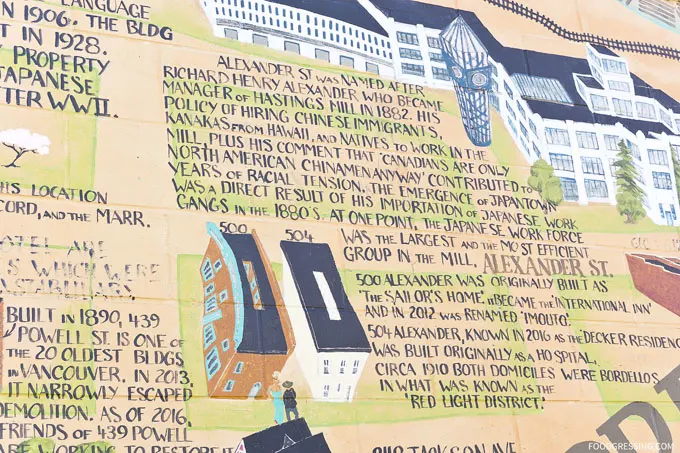 Another mural which caught my eye was one that had Transformers characters on it.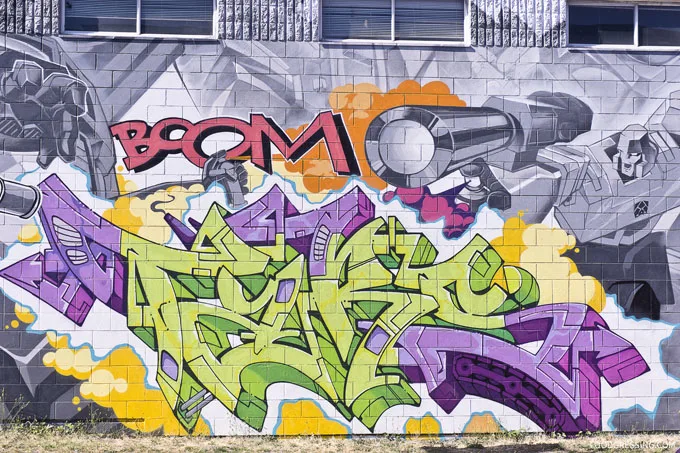 As you walk through the neighbourhood, keep your "eyes open" for these vibrant art work.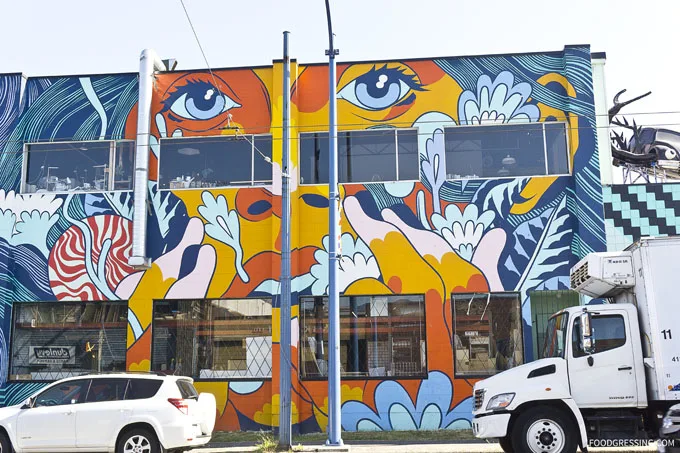 nə́c̓aʔmat ct Strathcona library
An exciting new development in Strathcona is the nə́c̓aʔmat ct Strathcona library which opened last April. This branch is first Vancouver civic building with an indigenous name (pronounced "naht-sah-mahtst" meaning "We are One"). The 11,000-square-foot library branch has social housing on the top run by the YWCA to help low-income mothers.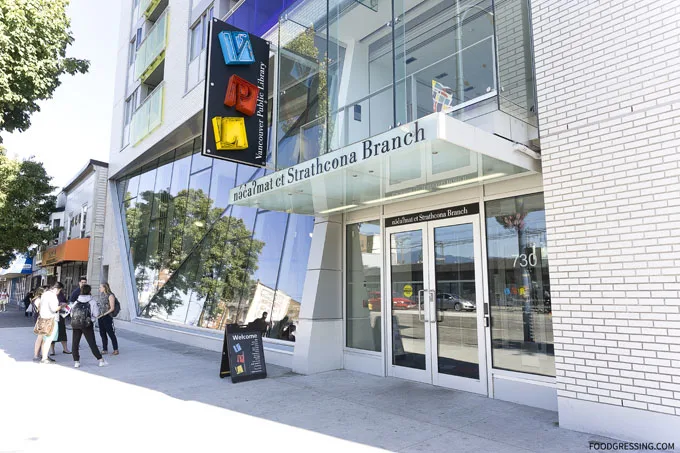 August Market & Kiki's Delivery
The final stop on the tour was the pop-up by August Market & Kiki's Delivery located at 649 East Hastings. Throughout the weekend, both produce providers will be on site, showing the public all of the local fruits and vegetables that are available. In addition, they have created a special "Strathcona Box" made especially for the Pop-UP Shop. The pop-up shop which is open to public will be open Saturday July 15th from 12:00pm-6:00pm and Sunday July 16th from 12:00pm-6pm.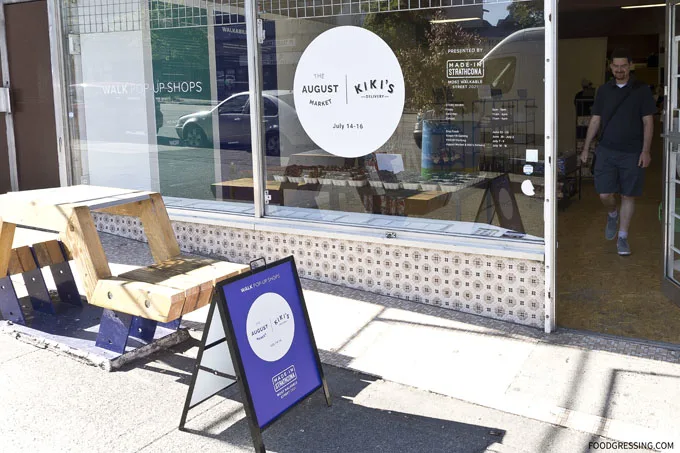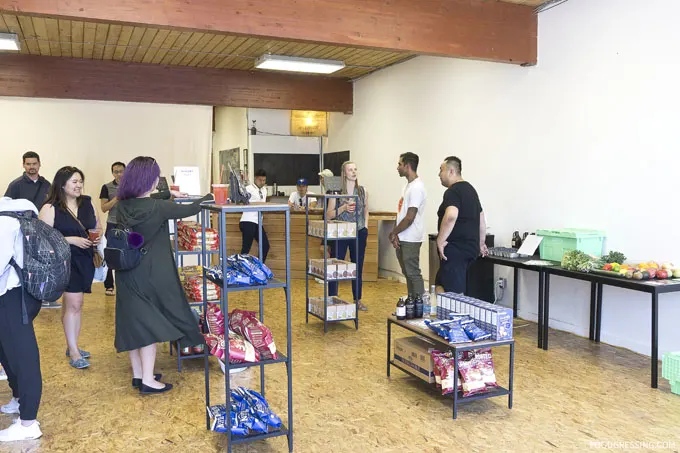 The August Market is an independent grocer with a bricks and mortar location in Mount Pleasant. They offer fresh produce, curated groceries, beverages on tap, bulk goods and local dairy.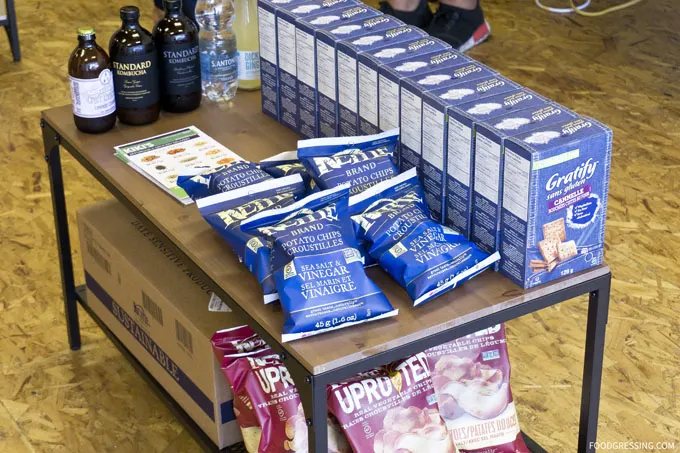 Kiki's Delivery is a new delivery service which delivers fresh produce to your door for an affordable price. Here is what you could get for just $25 from Kiki's versus the $55 cost at a regular supermarket – it's quite impressive.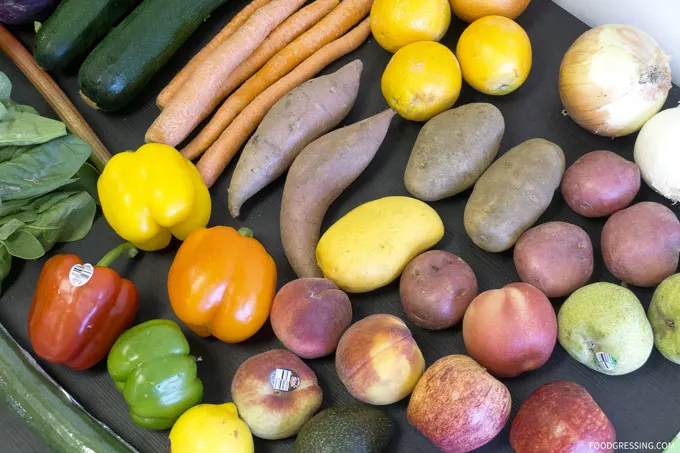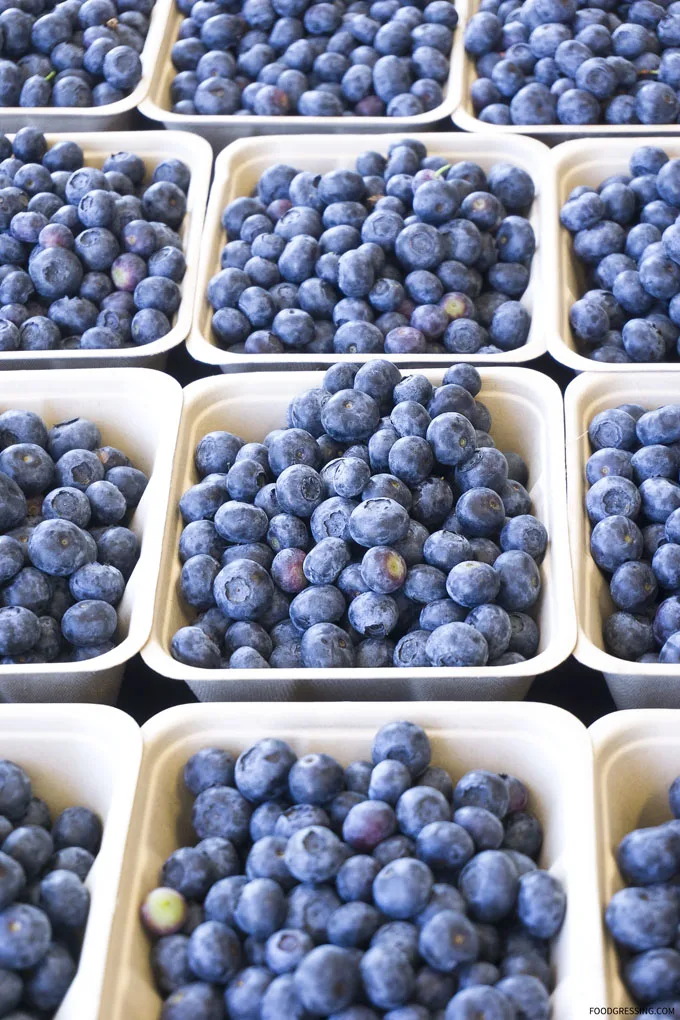 After doing the walkabout in Strathcona, I can certainly see the possibilities of East Hastings being the highly walkable. To learn more about Strathcona the Most Walkable Street by 2021, visit the Made in Strathcona and Strathcona BIA websites.
Related: Made in Strathcona: Meet the Makers