Pho Kitchen is a casual eatery near Renfrew Station serving Vietnamese fare in a modern dining environment.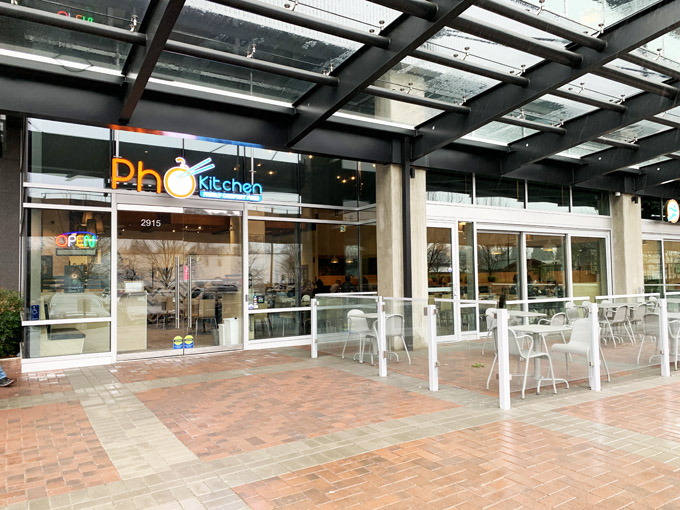 Spacious and Bright Dining Space
The brightly lit and spacious dining area at Pho Kitchen makes it a warm and inviting environment.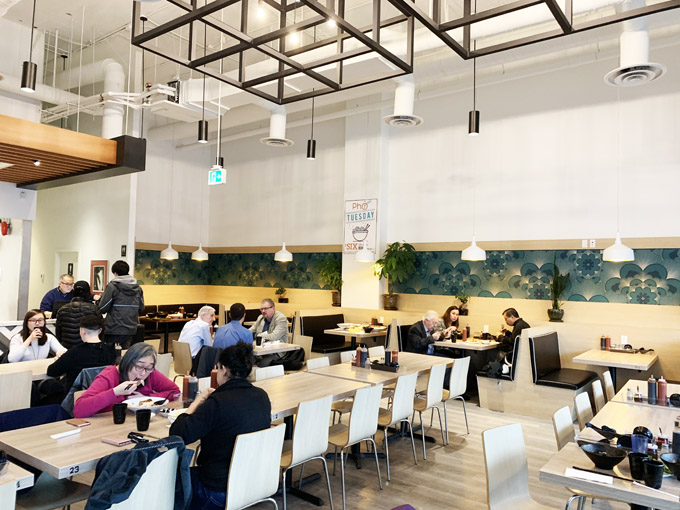 #PhoTuesday Deal – $6.04 Pho
On Tuesdays (aka #PhoTuesday), they have a deal where from 5 pm to close their regular size pho is $6.04 with the purchase of a drink.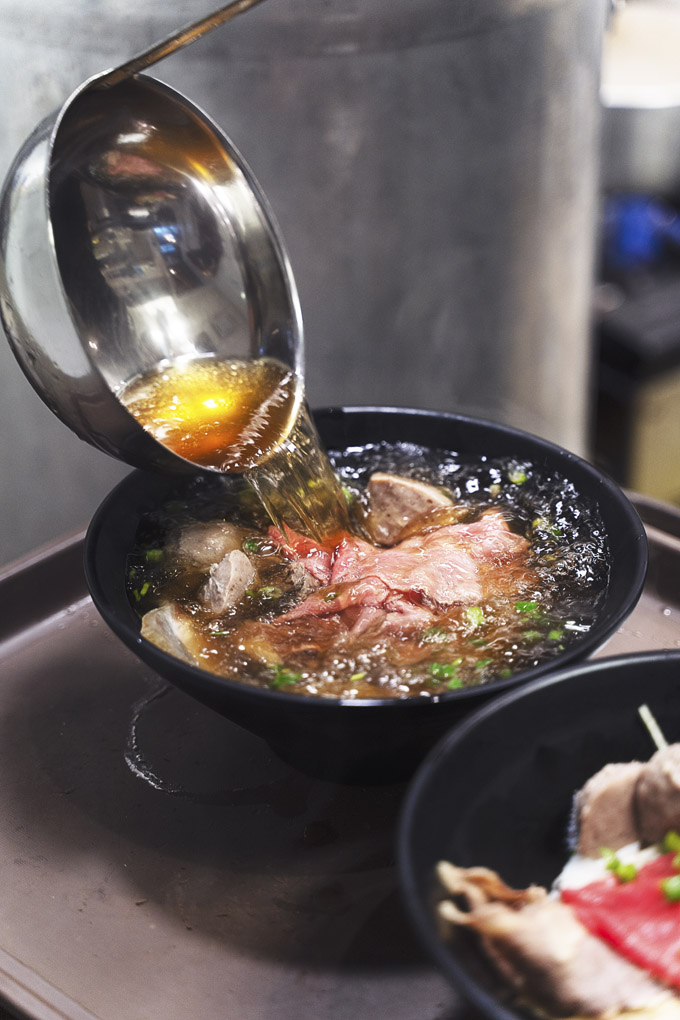 Pho Kitchen Menu
Pho Kitchen's menu is fully available online here. Their pho options include steak; seafood; steak, flank & brisket; steak & flank; spicy & sour seafood; and build-your-own options.
Aside from pho, they also offer starters (like specialty rolls), salads (like papaya salad or lotus stems salad), rice & vermicelli dishes (like chicken with rice and more), Bánh Mì sandwiches, specialty dishes (like beef stew and spicy noodles), bubble teas, desserts (like Vietnamese affogato and banana cheesecake fritter) and more.
What I Tried
I was invited for a media tasting and here's a look at what I tried.
# 56 – Prawn & Taro Rolls
First up, I went with a more elevated starter option: Prawn & Taro Rolls.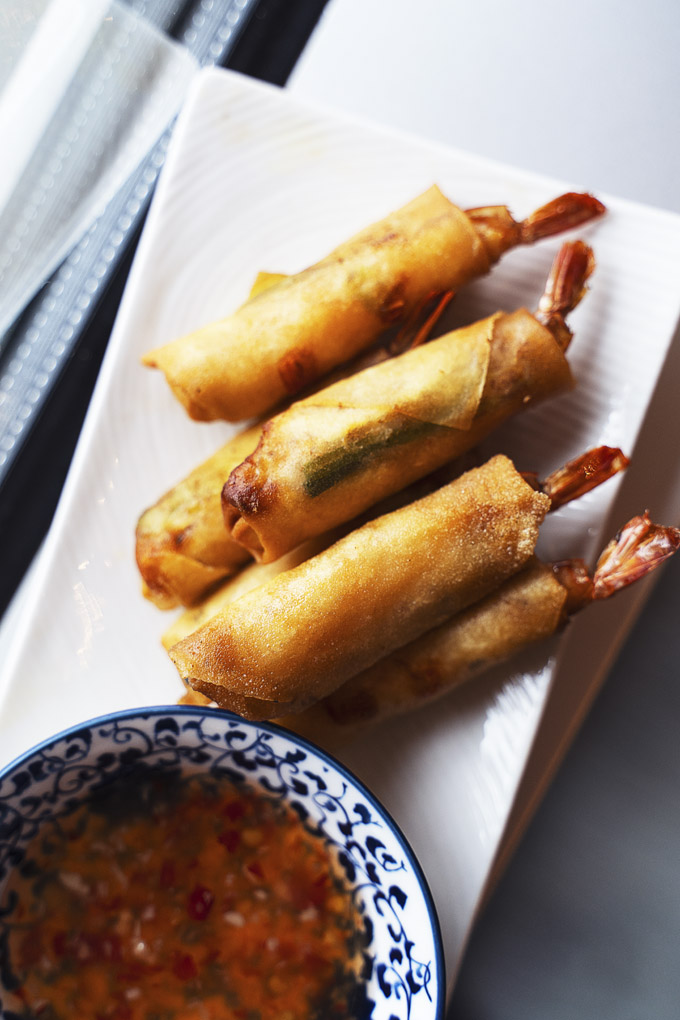 I thought these were a unique offering so I wanted to try them. Crispy on the outside but soft on the inside with a prawn, taro and white scallion filling. Served with sweet chili sauce, these rolls were good.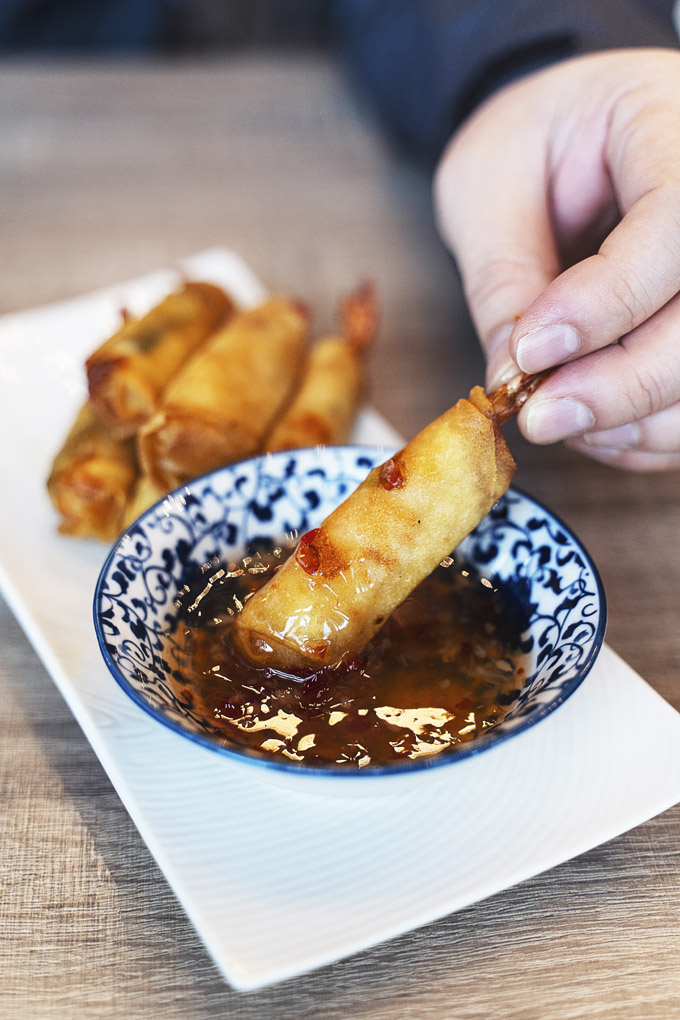 #62 – Chicken & Porkchop with Rice
This popular dish at Pho Kitchen features 4-oz of tender chicken thigh and 4-oz of savoury pork chop slow grilled in sweet lemongrass sauce. A hearty dish with good portions and flavour.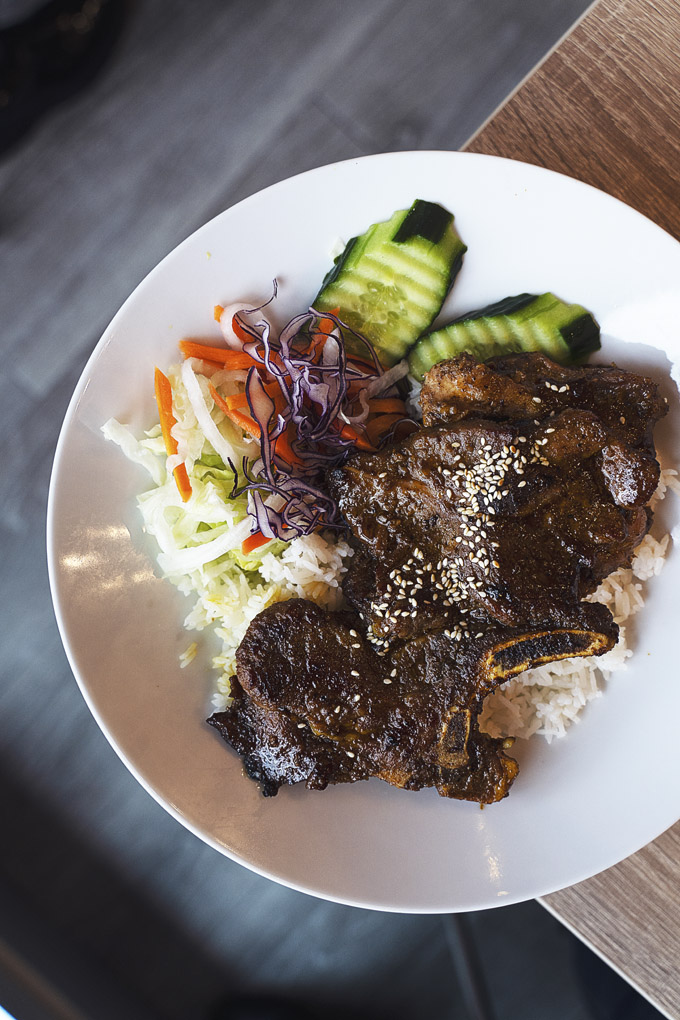 #24 – Beef Stew
This French influenced dish was right up my alley being saucy and meaty. It had tender cubes of beef shank with carrots, infused with red wine, lemongrass and spices. You have a choice of baguettes, rice or egg noodles or rice. I went with the baguette and happily dipped it into the broth.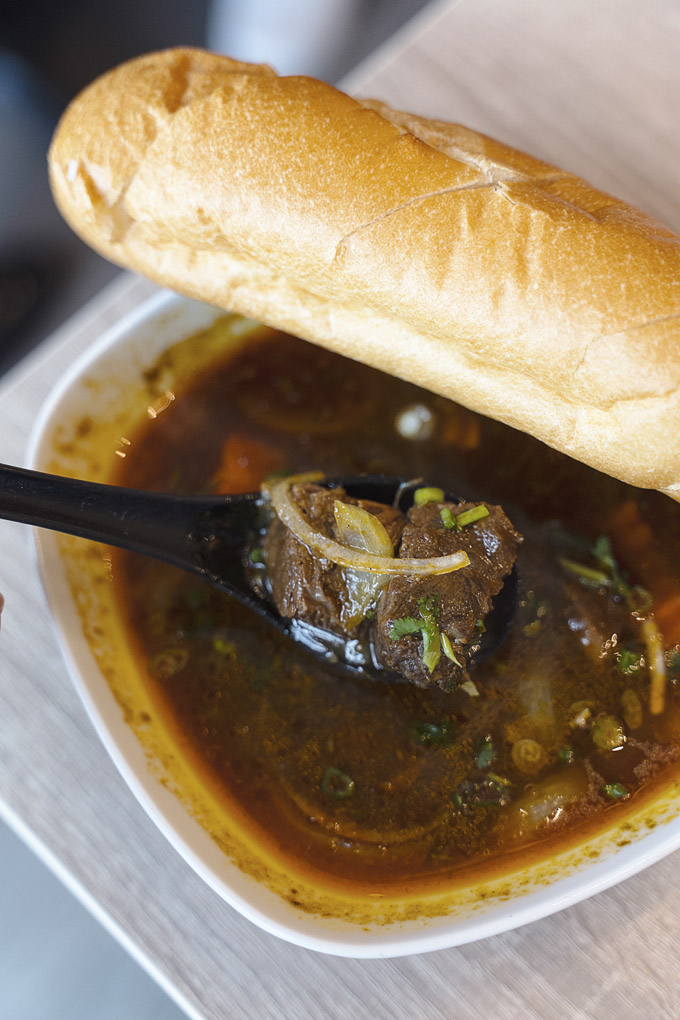 Pho Kitchen offers good Vietnamese casual fare in a comfortable environment. Worth checking out if you are in the area.
Pho Kitchen
2915 Hebb Ave, Vancouver, BC
phokitchen.ca