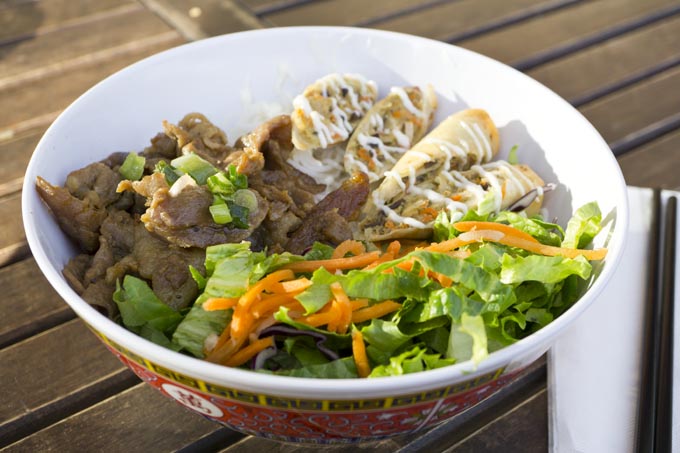 DD Mau is one of my go-to places in Yaletown for a light lunch or snack. They offer delicious Vietnamese sandwiches, otherwise known as bánh mì. These sandwiches are served on a fresh baked baguette with cucumbers, pickled radish, carrots, cilantro and jalapeños. This post reflects my experiences at DD Mau on several occasions.
Did You Know?
The Wikipedia entry shows that Bánh means bread and mi means wheat. It is a product of French colonialism and combines ingredients from the French (such as baguette, pâté and mayonnaise) with Vietnamese ingredients.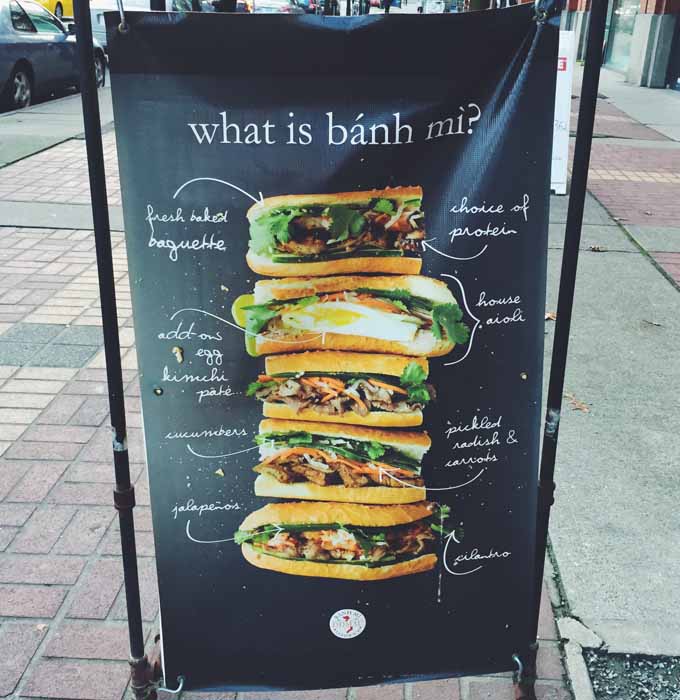 DD Mau Bánh Mì
The sandwiches cost $7.50 for the full and $4 for the half. I would recommend the full order even as a snack as it is not very big. I would consider the prices to be fair given the area.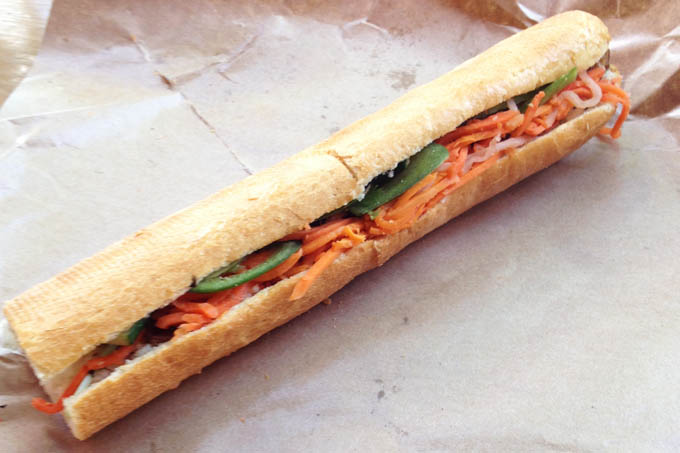 My regular sandwich order at DD Mau is the lemongrass chicken with house marinated chicken thighs and sweet-chili aioli. The baguette is dense and crunchy and the chicken pieces are tender. I love the sweetness of the sandwich from the aioli.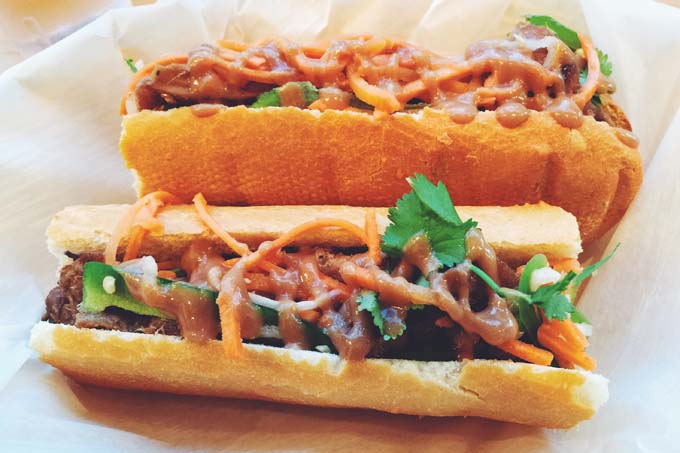 DD Mau Vermicelli Bowls
I have also had vermicelli bowls with two items ($8.80). You can also order the bowl with three items for $10.80. The chicken and pork vermicelli bowl was light and delicious. The proteins were sweetly marinated.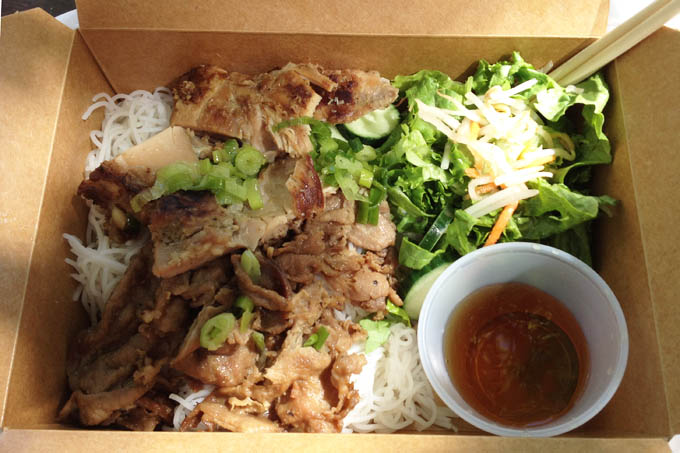 I also really enjoyed the vermicelli bowl with pork and spring rolls. Wow, I *loved* the spring rolls: light, crispy and indulging with that bit of mayo.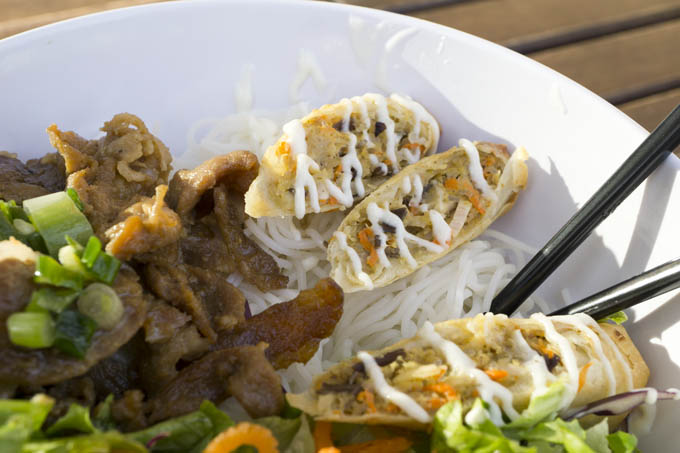 Save with Apps
What I like about DD Mau is that they have loyalty rewards. I use a mobile payment system called Pay With to pay for my meal. Because I use the app, I can get $10 dollars to spend at DD Mau after spending $100.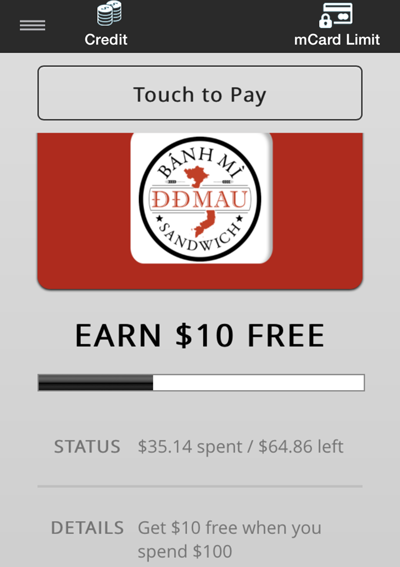 DD Mau also has their own app (Apple and Android) but I have not used it. I heard that it is a great way to avoid the line-ups.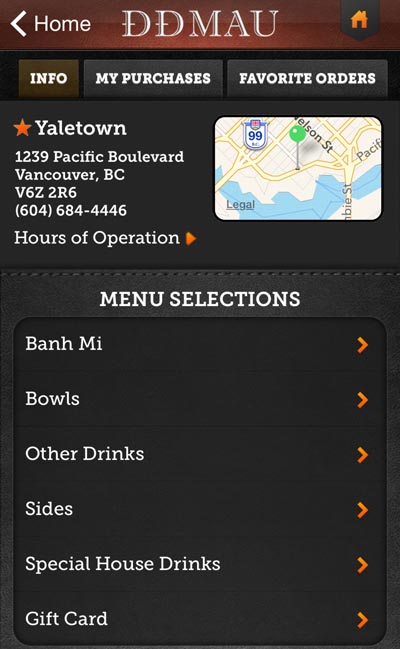 Overall Impression
For some tasty and light sandwiches or rice noodle bowls in Yaletown, I would recommend DD Mau. I will be sure to keep collecting loyalty points as I keep dining there!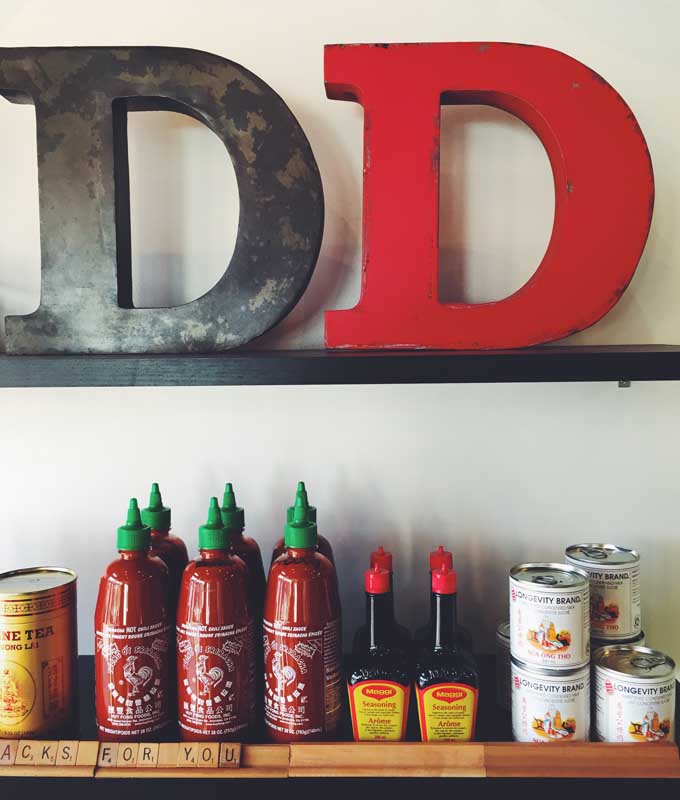 Website: http://ddmau.ca/