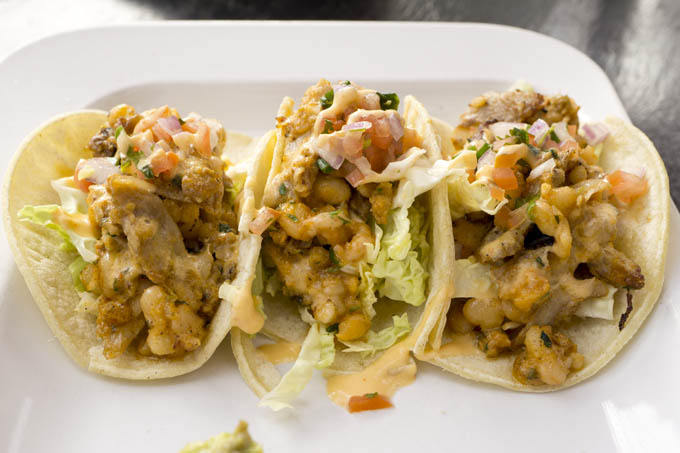 During Dine Out Vancouver 2015, I participated in the Food-tography Tour to learn ways to improve my food photography. We got to visit three Gastown dining establishments on the tour, one of which was Chill Winston. The organizers held a best photo contest afterwards for tour participants and I won the contest. The prize was a gift certificate to Chill Winston so I had the chance to revisit this notable Gastown restaurant.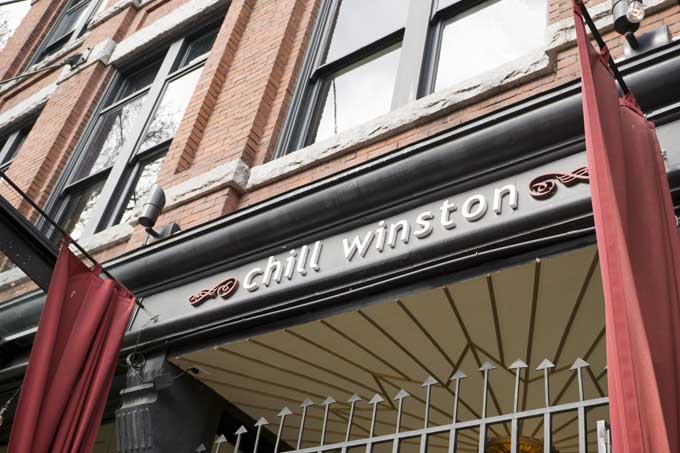 Chillin' at Chill Winston
On a dry and warm Vancouver afternoon, I took my husband to Chill Winston. Their patio is quite large and is great for people watching.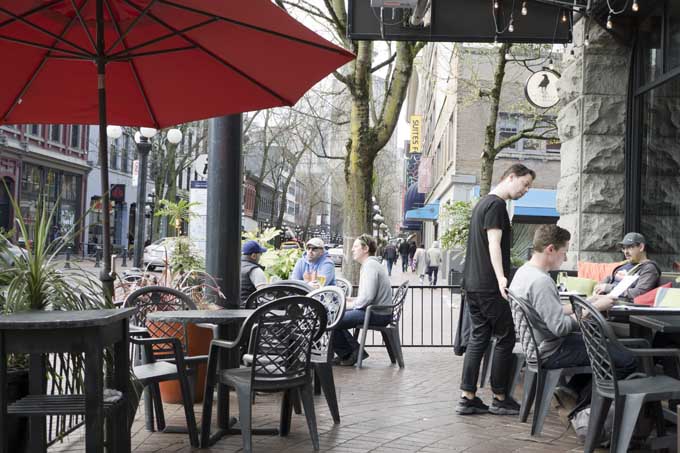 As we sat at our table, we got to see quite a fun mix of characters including tourists, locals and people with ice cream from Soft Peaks.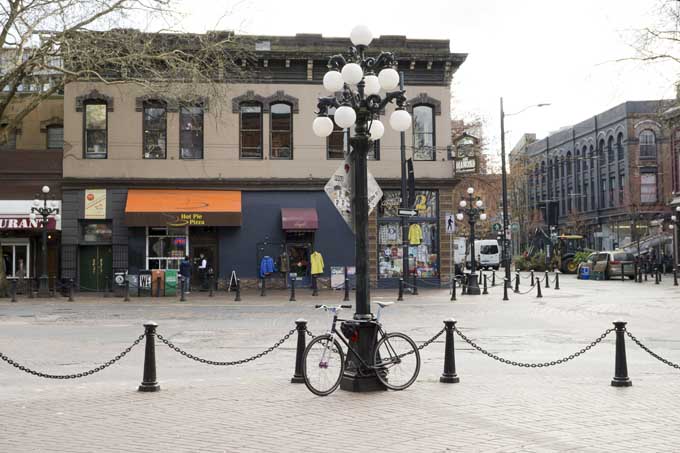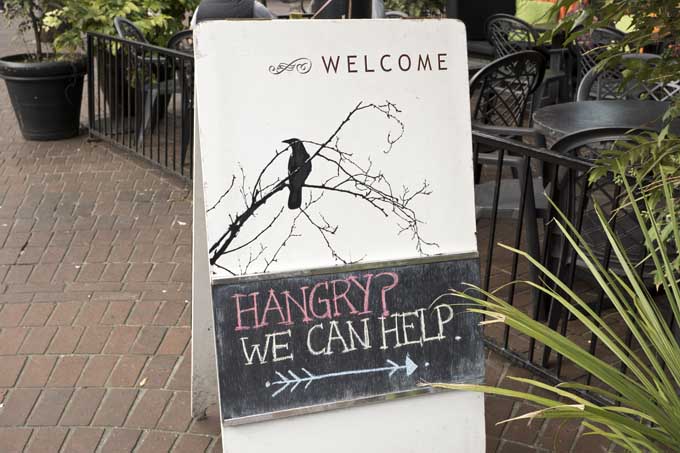 Yes, I'm Hangry
My husband indulged in a poutine ($13). It consisted of harvest cut fries, Jack Daniel's Tennessee Whiskey, gravy, and cheese curds.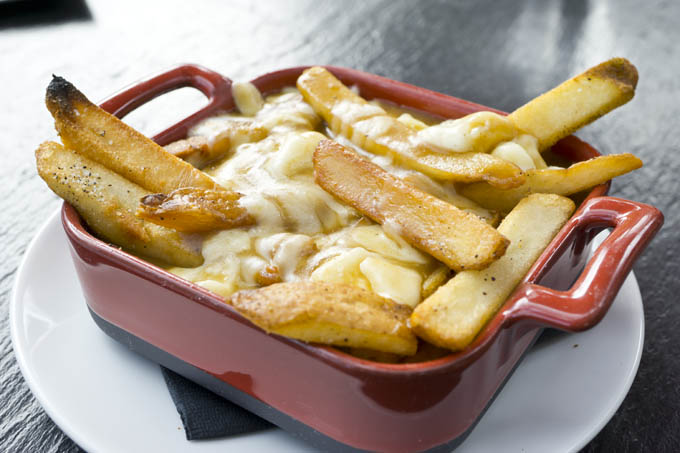 He enjoyed the portions of cheese and gravy. He found it to be satisfying comfort food.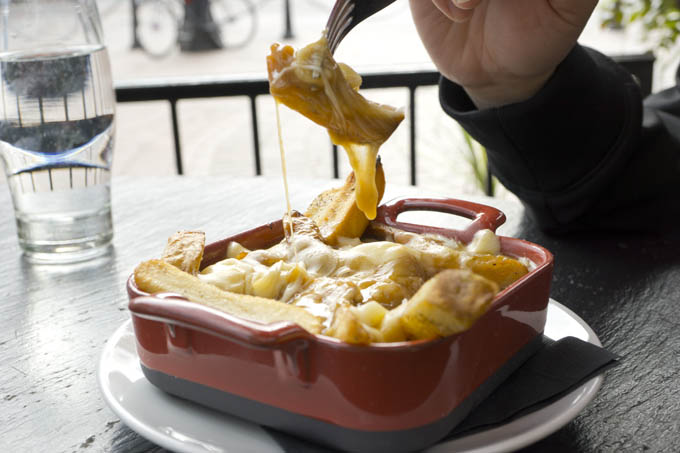 I wanted to order the suckling pig platter but it turned out that it was not available. I have never had duck meat in a taco before so I ordered the duck taco ($17). The taco was confit duck leg, cabbage, pico de gallo, bean cassoulet, pickled onions and spicy crèma sauce on top. It was definitely flavorful with a mild spiciness to it.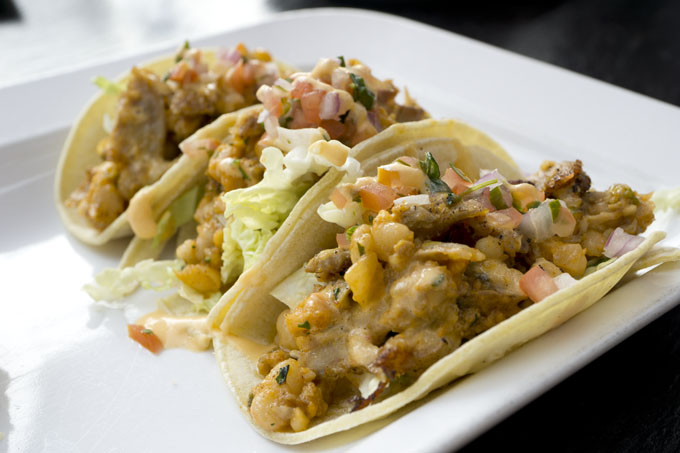 I enjoyed the fresh guacamole that came with the dish.
Overall Impression
Chill Winston satisfied our hunger and we were quite happy with the overall experience. Our server was friendly and people watching from the patio was fun. The prices are a bit high for the portions in my opinion, but this is Gastown afterall. As I had mentioned earlier, there were quite a few people walking past the patio with their Soft Peaks ice cream. We decided to head over after our meal to try out this new Vancouver ice cream hot spot.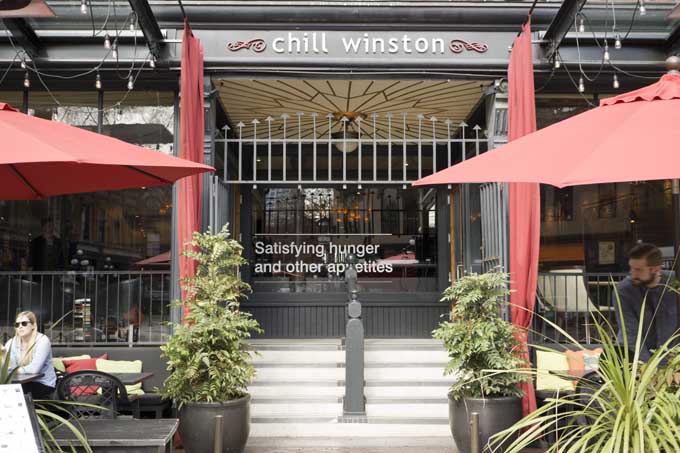 Website: http://www.chillwinston.com
Facebook: https://www.facebook.com/ChillWinstonVan